Virtual call center software.
Talkdesk offers Virtual Agent™, a virtual call center solution for managing remote employees, improving call quality, and lowering costs. Our virtual call center software manages calls so your agents can get back to what they do best: helping your customers.
Learn more about Talkdesk Virtual Agent.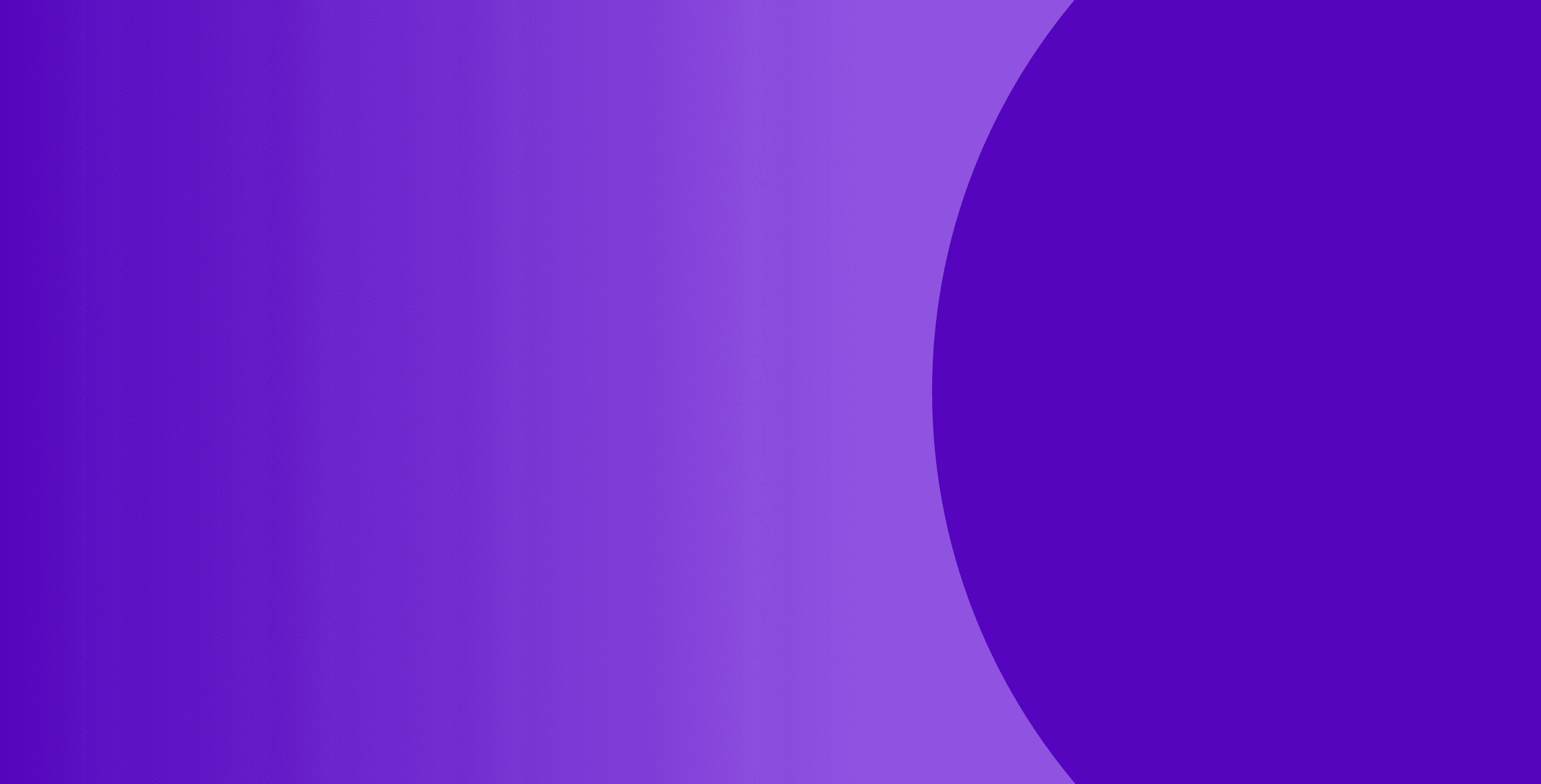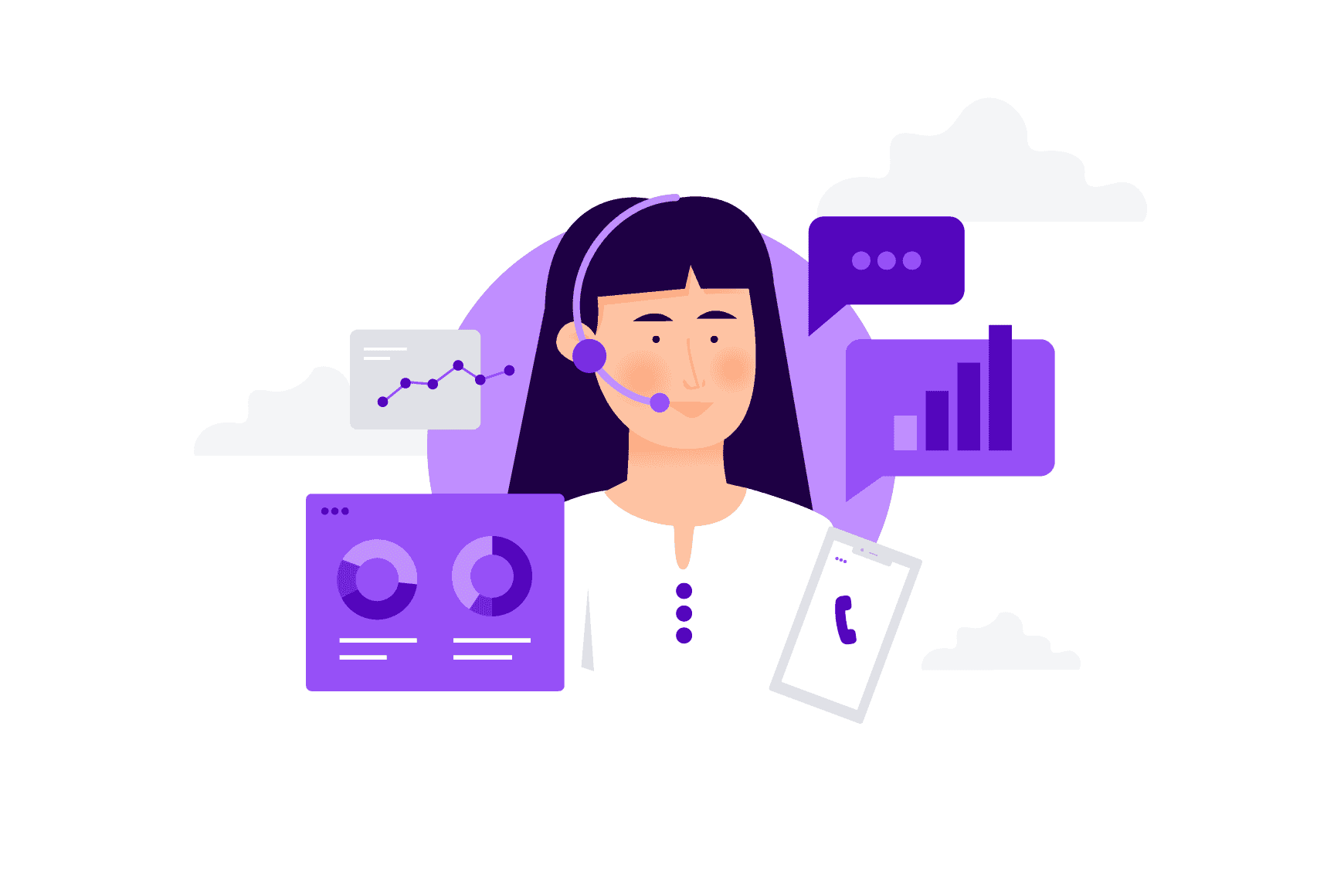 What is a virtual call center?
A virtual call center manages calls from a cloud-based platform and can work well for remote employees. This way, agents no longer have to be in the same office space to share information and collaborate. Using virtual call center software can lead to higher customer satisfaction and better agent productivity.
How do virtual call centers work?
A virtual contact center runs by distributed agent team, rather than a group of employees in a physical office space. By relying on virtual tools such as a central dashboard, cloud based call centers enable agents to provide quality customer service, from anywhere in the world. There are three different types of call centers: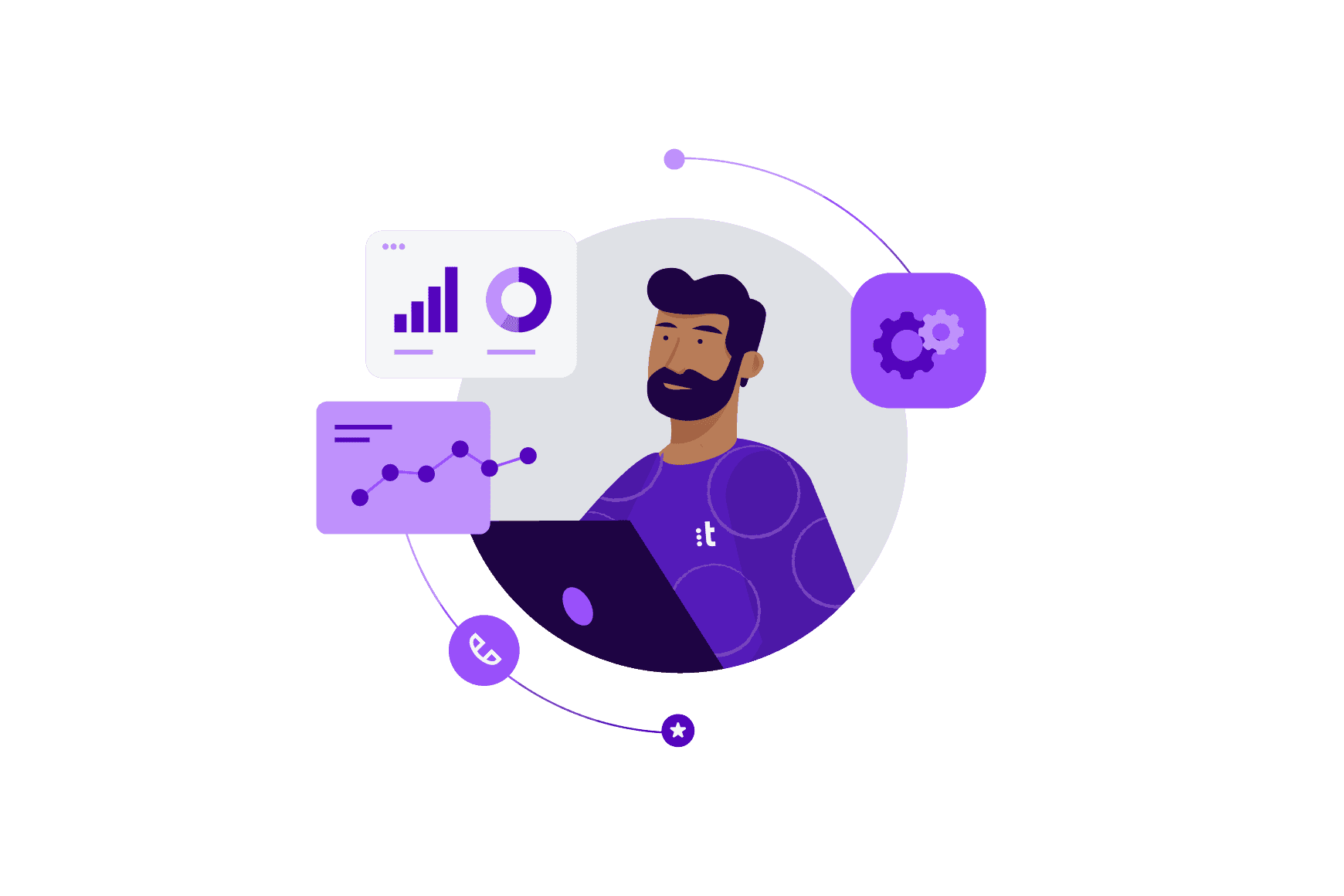 Why should you consider using a virtual call center?
The remote workforce is growing rapidly in today's business world, meaning that phone support operations, which might have once been seen as on-premise only operations, need to keep up as well. Call center agents often prefer to work remotely, or some may be required to, due to location, rapidly-evolving health protocols around what happens when an agent gets sick, and more.
To move towards a remote model for call centers, businesses need technology that supports their efforts. Virtual call center software provides a succinct, simple way to solve this problem.
What are the benefits of using a virtual call center?
A virtual call center isn't just for companies who have no choice but to switch to a dispersed workplace because of extenuating circumstances. It is actually a wise choice for any contact center. Here are some of the main benefits that come with using a virtual call center:
How to get started with a virtual call center.
First off, your business needs to establish if your virtual call center should take incoming calls or outbound calls, or both. Each of these different call center purposes will require a different setup than the others.
Creating the right workflows.
Once you and your team have established whether your call center is for inbound, outbound, or blended calls it's time to create a workflow for your agents. The workflow should match the purpose of the call center.
Software integrations that work.
A good workflow requires strong integrations. For instance, you could set up your contact center solution to work alongside an existing management tool. In the case of sales calls at an outbound call center, integrating your contact center solution with a CRM could make a huge difference for your business.
Talkdesk offers a variety of powerful, out-of-the-box integrations for businesses, allowing them to tailor their virtual call centers to their industry needs. For instance, Talkdesk integrates with Salesforce, SugarCRM, Zoho CRM, Zendesk, Live Chat, Shopify, and others to provide comprehensive information to the agent's application.
What do your employees need at their remote locations, to provide exemplary service? A stable internet connection, headsets, microphones, and other office equipment enable your employees to answer calls remotely and provide good-quality service.
Great customer service requires great employees. Clear performance standards foster an environment of success and growth for your employees. To set up these parameters, it's important to first set up metrics. How will you measure your agents' performance? And how will you reward the employees who meet your call center agent evaluation criteria?
Talkdesk helps to facilitate employee evaluation with our call monitoring features.
Why Talkdesk for your virtual call center?
Talkdesk call center software for virtual call centers allows teams to:
What are the 3 types of call centers?
The 3 types of call centers include:
Inbound call centers: handling concerns and questions from current customers, such as product/service complaints or inquiries, scheduling services, and others.
Outbound call centers: focusing on calling prospects or current customers. They deal with sales calls, scheduling, surveying, and more.
Blended call centers: taking on either inbound or outbound calls. Agents are fully equipped to handle either type of call, depending on the situation.
How much is a virtual call center?
Virtual call center software costs relatively less than maintaining an in-person center. Talkdesk cloud based contact center solutions can cost as little as $75 per user, per month, as opposed to the steep, monthly costs for on-premise activities such as onboarding new employees, maintaining office environments, and keeping up with servers on location.
How do I set up a virtual call center?
First off, establish the purpose of your call center. Is it going to be for inbound calls, outbound calls, or a blend of both? Next, a virtual call center requires software for cloud operations, which is easy to onboard.
Talkdesk is designed for easy implementation, with flexible deployment options. Our platform is microservices-based, with cloud-native architecture. In fact, it only takes about five minutes to set up our web-based platform. After purchasing and deploying software, establish workflows for your agents to leverage as they conduct inbound and/or outbound calls.
Please wait while we validate your privacy settings.