CX Innovators Awards.
Celebrating CX Innovators finding a better way to put customers first.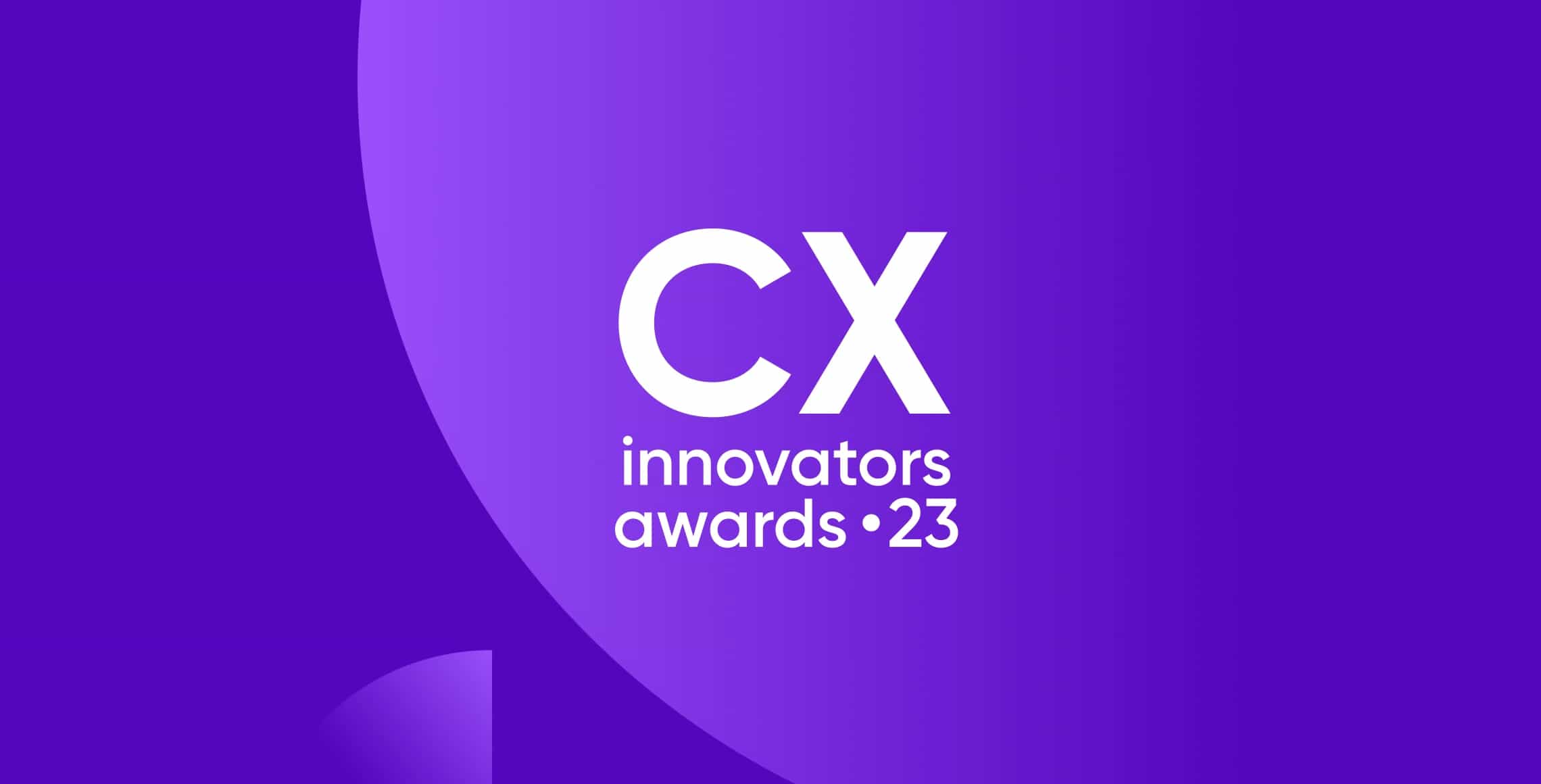 2023 CX Innovators Awards Winners & Honorable Mentions.
CX Innovator Award.
Celebrating companies that have uniquely leveraged Talkdesk technology, either as a standalone or in combination with Talkdesk partners and/or other technology, in innovative ways to solve CX and contact center challenges and deliver best-in-class CX.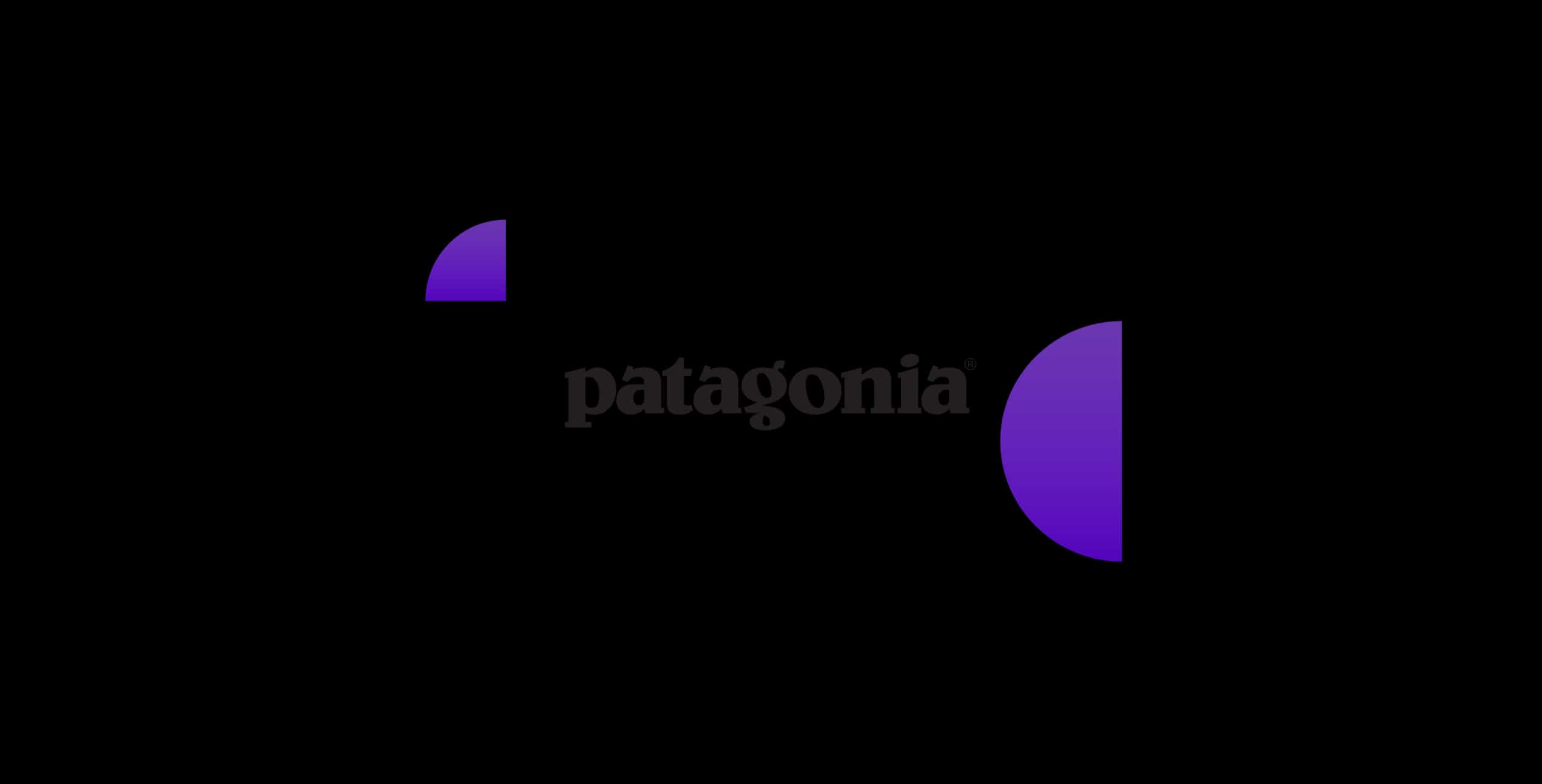 CX Innovator Award
Patagonia
North America Winner
Patagonia is a designer of outdoor clothing and gear for silent sports: climbing, surfing, skiing, snowboarding, fly fishing, and trail running. Patagonia's products are useful, versatile, long-lasting, repairable, and recyclable—aligning with its mission of being in business to save the planet. In 2021, Patagonia implemented Talkdesk. This move was instrumental in streamlining its internal processes, improving agent experience, and facilitating data-driven decision-making. With Talkdesk, Patagonia has enhanced agent training, reduced call times by 1-2 minutes, and ensured a 100% uptime SLA. Patagonia is now empowered to make effective data-driven decisions, leading to improved CSAT scores and a significant decrease in missed calls. With Talkdesk, agent experience has improved, and managers can access detailed reports on agent productivity to enhance training and coaching, elevating the customer experience for all.
CX Innovator Award
Serta Simmons Bedding
North America Honorable Mention
Serta Simmons Bedding, recognized as one of the world's largest bedding manufacturers, has always been focused on providing unparalleled customer experience. In 2017, Serta Simmons Bedding transitioned from a strictly B2B organization and expanded its operations to work with 'sleepers', or end consumers. During this transition, Serta Simmons Bedding set a strategic CX vision to be easier to work with while providing an outstanding level of service. To fulfill its vision of a unified CX team, the company partnered with Talkdesk. In 2023, Serta Simmons Bedding implemented a suite of products, including Talkdesk CX Cloud™, Customer Experience Analytics, Talkdesk Agent Assist™, Talkdesk Workforce Management™, Talkdesk Guardian™, Talkdesk Explore™, and Talkdesk Conversations Mobile App™. The impact of the Talkdesk solutions is evident, seamlessly connecting B2B and direct-to-consumer divisions in one cohesive unit. Agents can leverage SMS and automated notifications, which have transformed its operations. Agents' day-to-day work is enhanced with simplified workflows, real-time information access, and improved performance metrics.
CX Innovator Award
Pogust Goodhead
EMEA Winner

Pogust Goodhead is a leading international law firm headquartered in London, England. Its vision is to provide straightforward legal support that helps alleviate the challenges of complex legal processes—and the company knows it must be easily accessible to its clients to fulfill that vision. Serving 3+ million clients globally, Pogust Goodhead aimed to integrate its diverse channels into a unified platform for efficient, accessible, and AI-enhanced support. Implementing Talkdesk's telephony solution and leveraging AI-driven tools like Talkdesk Studio™ and Customer Experience Analytics, Pogust Goodhead swiftly optimized client interactions, making calls more efficient and streamlining case management. The Talkdesk Dialer™ and Answering Machine Detection significantly boosted productivity, reducing costs by $750,000 annually. The impact on customer experience is profound. Talkdesk allows Pogust Goodhead to ensure accessibility for all clients, provide digital self-service options, and enhance agent preparedness through Talkdesk for Salesforce. Pogust Goodhead now offers a streamlined, efficient, and consistent client journey from initiation to resolution, contributing to positive sentiments even during challenging legal circumstances.
CX Innovator Award
Quadient
EMEA Honorable Mention
Quadient is a global leader in business communication software, parcel locker solutions, and mailing systems. From Brazil to Ireland, Japan to Germany, and 22 other subsidiaries, Quadient contact centers support individuals and corporate customers across various industries. Quadient identified a need for efficiency in handling routine transactions—40% of calls were related to simple walk-through processes—and when workers shifted to working from home in 2020, the company faced the challenge of maintaining agent training and quality management. Leveraging Talkdesk Virtual Agent™ and Talkdesk Quality Management™, Quadient centralized its customer contact center. By integrating Talkdesk Virtual Agent™ with custom web platforms and Salesforce, Quadient doubled self-service capabilities, allowing agents and managers time for other tasks. With Talkdesk, Quadient has experienced a rise in containment rate from 33% to 60%. The company can now capture CSAT scores more effectively with Talkdesk Feedback™ and have seen CSAT improve by 4-10%, based on the region, from implementation to today. Quadient's commitment to innovation, driven by Talkdesk's support, enables its vision of a globally unified collaboration. Leveraging Talkdesk's streamlined tools, Quadient provides a consistent customer experience, irrespective of geographical location, advancing its digital support and self-service program globally.
AI Innovator Award.
Celebrating companies that have adopted Talkdesk AI products to optimize their contact center(s) and improve customer and agent experience.
AI Innovator Award
CAI
Winner
CAI is a global business and technical professional services firm known for championing neurodiversity in the workplace. CAI provides managed technical services, staff augmentation, and everything in between to meet its customers where they're at and work to get them where they want to be. With a core belief that AI is a crucial part of the technological future, CAI partnered with Talkdesk to enable its 300 agents to better support 500,000+ global end users. The implementation included Talkdesk Workforce Management™, Customer Experience Analytics, and Talkdesk Agent Assist™. CAI saw immediate success with Talkdesk Agent Assist's omnichannel capabilities, like AI-driven call summaries, which have reduced the time spent on post-call documentation by 8 minutes or more. Additionally, the AI functionality in Customer Experience Analytics is reducing escalation rates by flagging customer intent in all customer communication.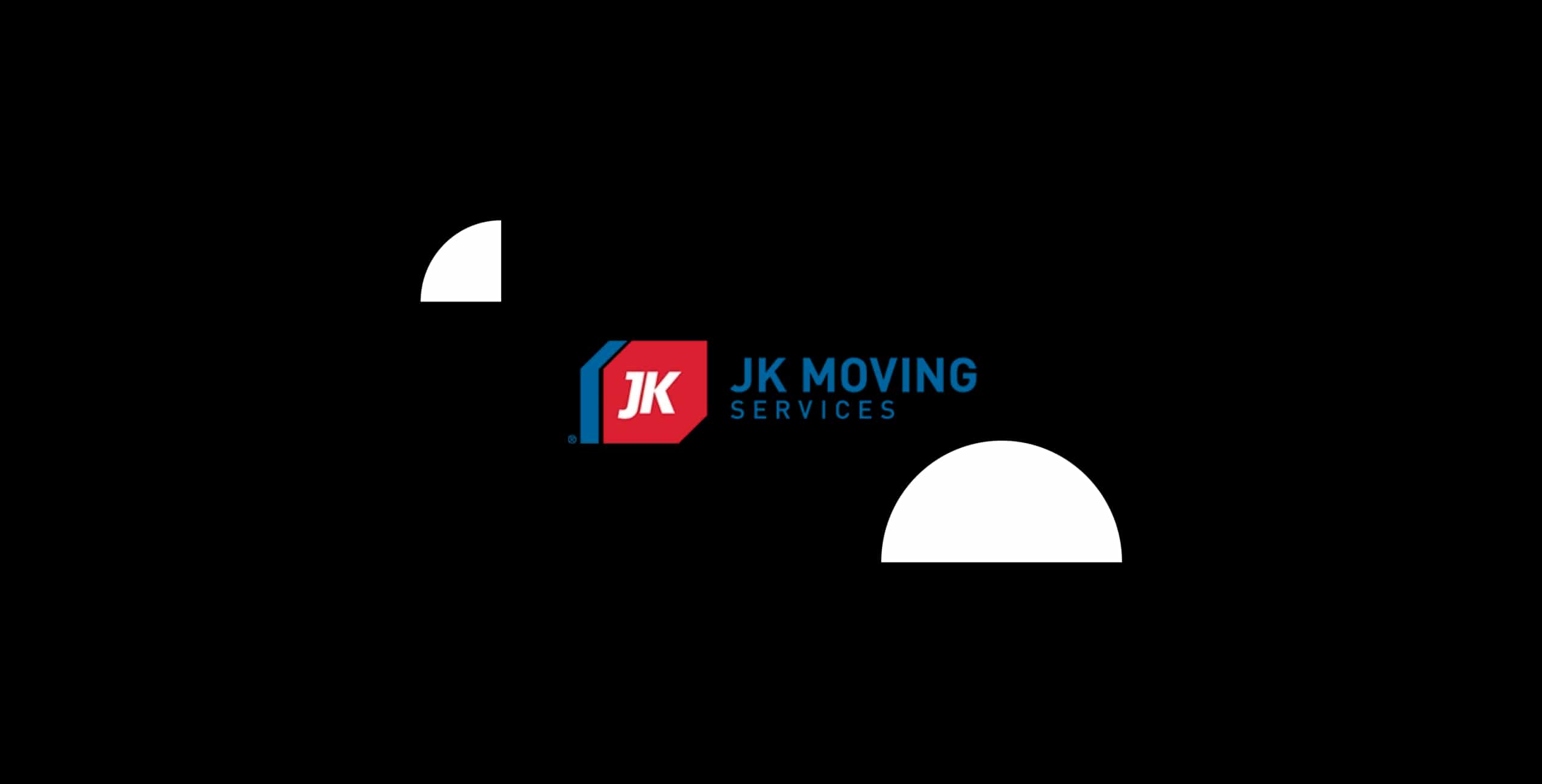 AI Innovator Award
JK Moving Services
Honorable Mention
JK Moving Services is the largest independent moving company in the United States, working with families, businesses, and individuals. Facing the challenge of rapid business growth, which significantly increased call volumes, JK Moving Services implemented Talkdesk in 2020. Since then, the company has expanded its usage from 5 licenses to over 150 licenses, spanning customer care, claims, and operations departments. In 2023, JK Moving Services strategically implemented Talkdesk's AI tools: Talkdesk Workforce Management™, Talkdesk Agent Assist™, and Talkdesk Virtual Agent™, to further enhance customer care and streamline operations. With Talkdesk Workforce Management™, JK Moving Services can automatically assign agents based on AI-generated call spike predictions and route calls to anyone with a Talkdesk license—including the outside sales team and external numbers—to help its inside sales team during volume spikes. With Talkdesk Agent Assist™, JK Moving Services has successfully increased calls by 37% and reduced call abandonment by 7%—all with a minimal 11% increase in contact center headcount.
CX Business Impact Award.
Celebrating companies that have optimized their contact center(s) and had a positive impact on their business (e.g., enhanced CX, improved metrics, increased sales, higher NPS score, etc).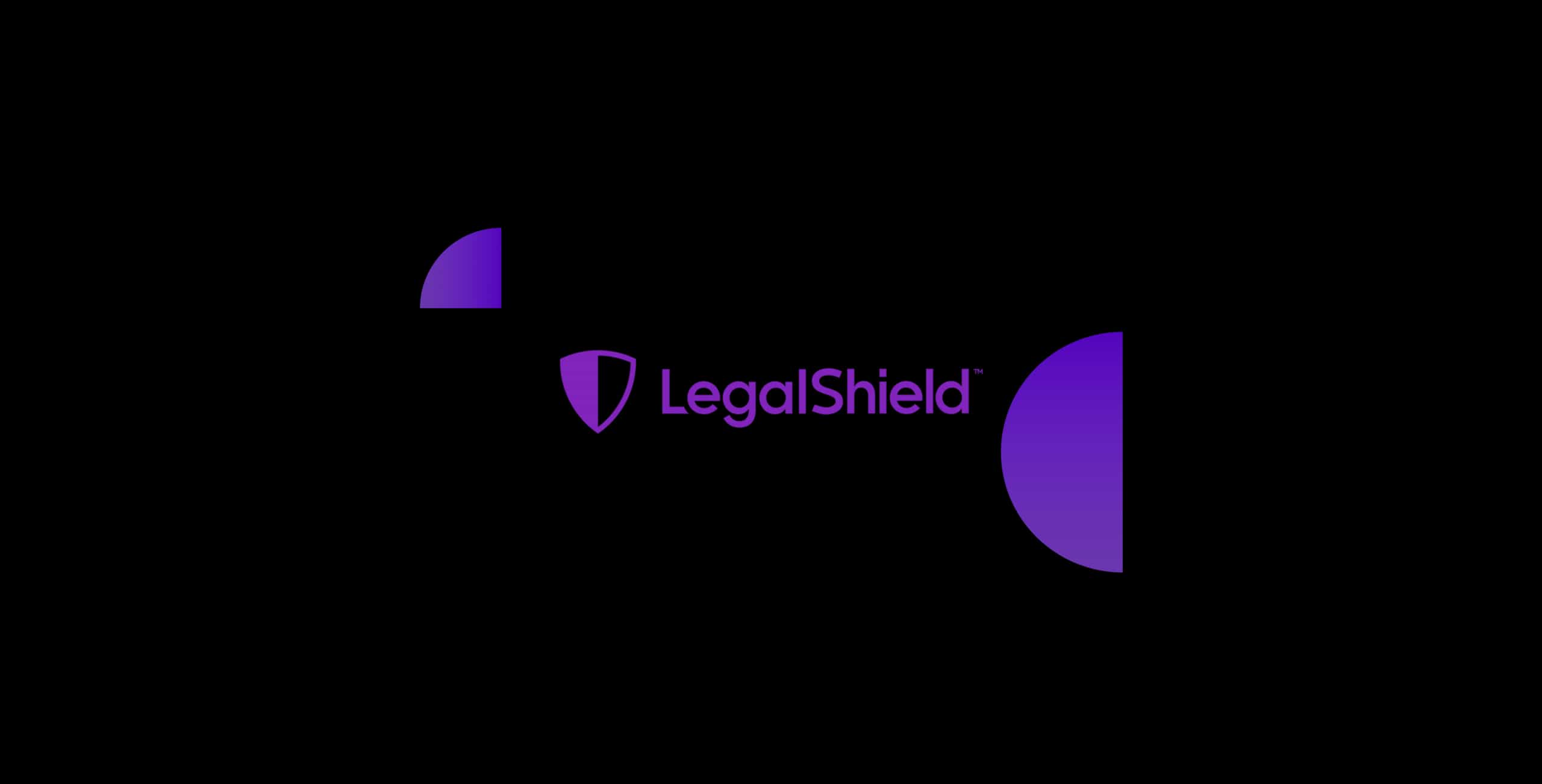 CX Business Impact Award
LegalShield
Winner
LegalShield has been transforming access to legal services since its founding in 1972. Today, LegalShield serves over 4.5 million individuals and 140,000 businesses. Its vision for customer experience is to go above and beyond for its members and nurture relationships between members and its network of qualified lawyers and law firms. In 2021, LegalShield started a comprehensive digital transformation of its contact center to increase operational efficiency, streamline technology, and improve member and agent experience. LegalShield launched standard contact center solutions with Talkdesk but quickly expanded into a full omnichannel service with social media, chat, email, and text capabilities. After one year with Talkdesk, LegalShield's call volume rates have decreased by 10%. Chats (Sentiment) are increasing month over month, and most recently, the company saw an increase of 154% over YoY monthly averages. LegalShield has also seen a reduction in abandonment rates by 3.5% and improved service level stats by 4%. Using Talkdesk Studio™, the company has simplified IVR flows, decreasing the time needed for IVR change requests from an average of five days to one—an 80% improvement. LegalShield benefits from Talkdesk's reporting tools, which help agents, managers, and executives make better operational, tactical, and strategic decisions. The improved data visibility enables the CX teams to make data-driven decisions, completely transforming the experiences of all LegalShield's callers.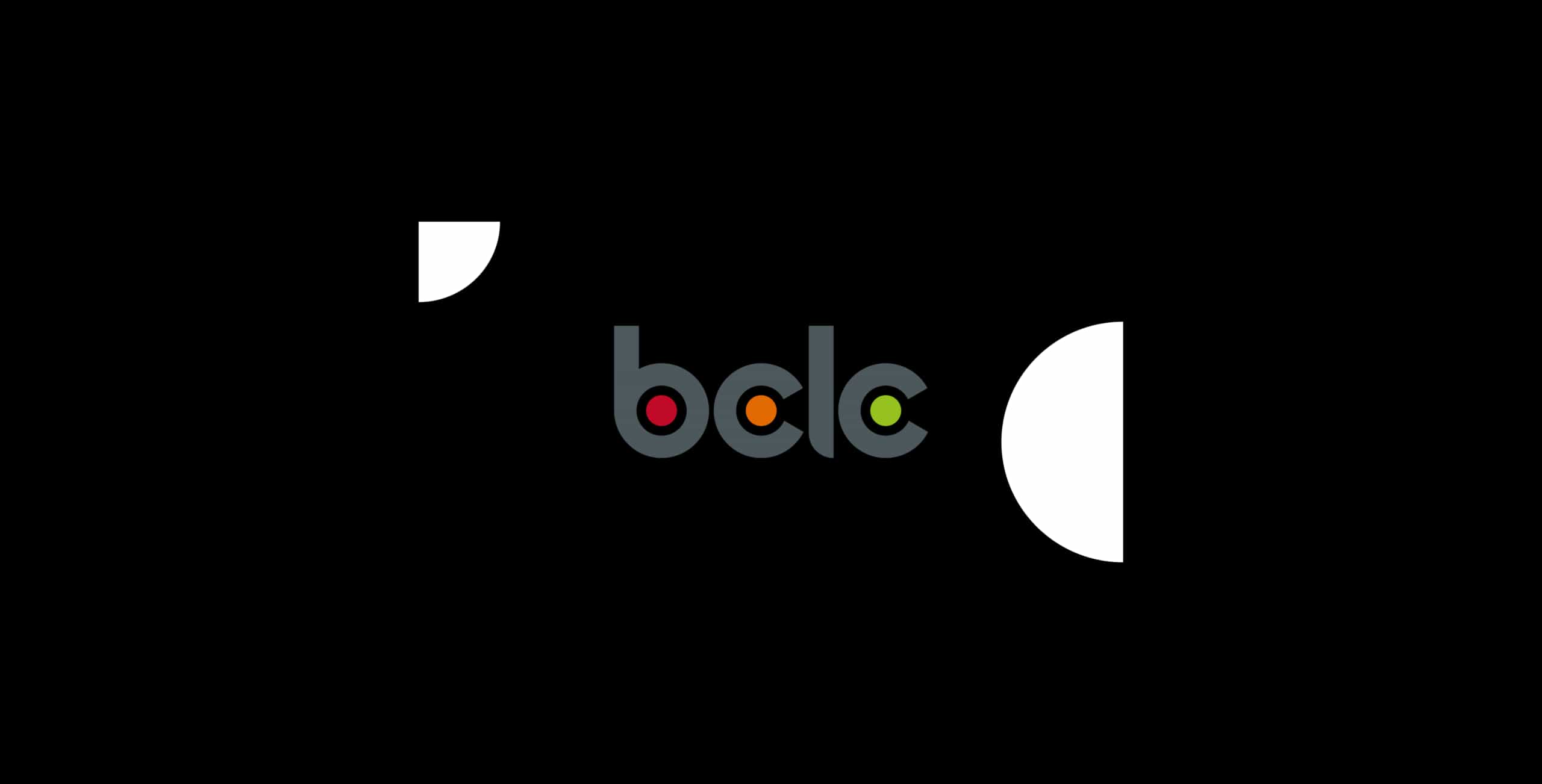 CX Business Impact Award
BCLC
CX Digital Transformation Award.
Celebrating companies that have successfully embraced digital transformation as a strategic differentiator.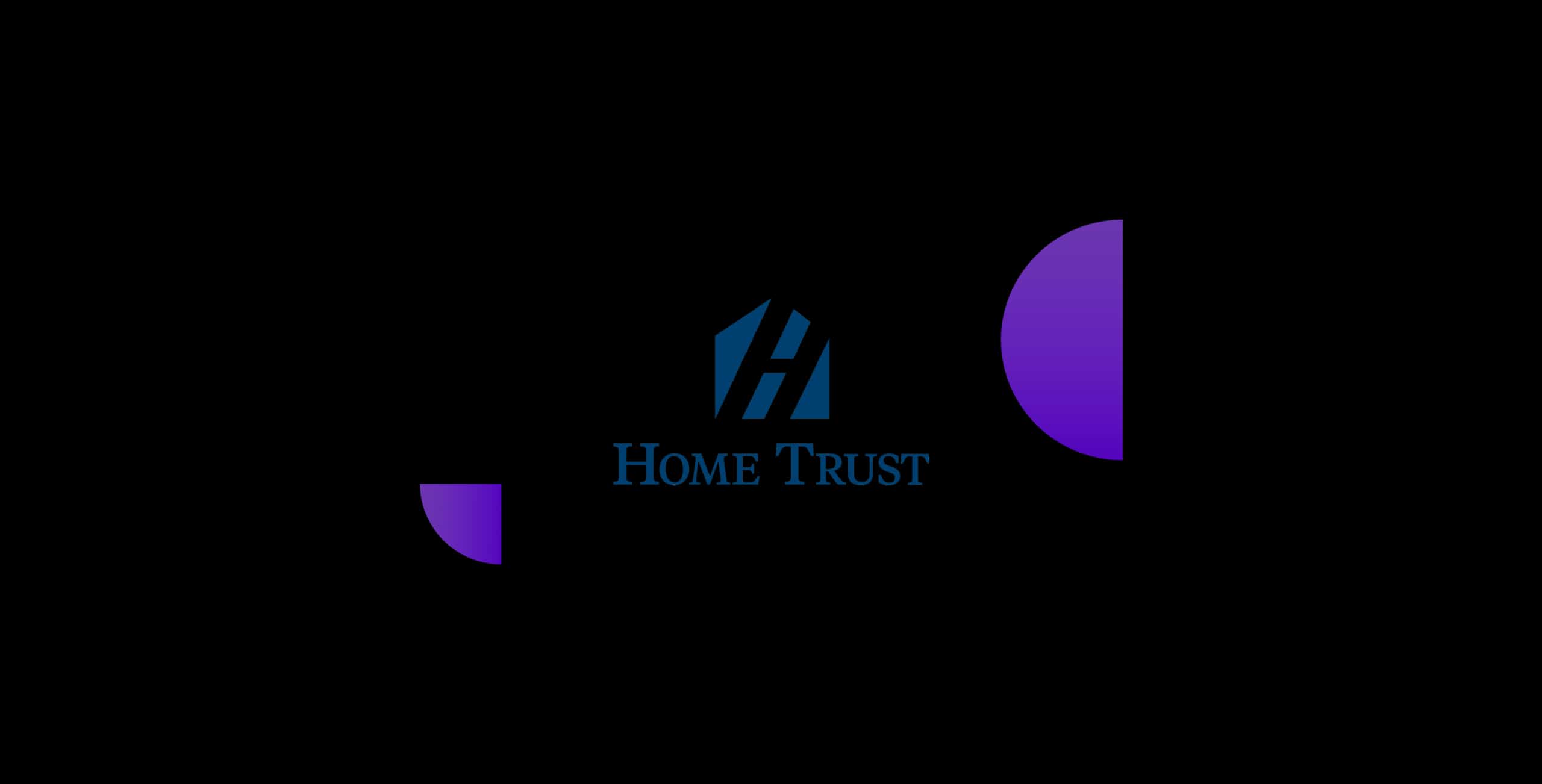 CX Digital Transformation Award
Home Trust Company
Winner
Home Trust Company is a financial institution specializing in mortgage lending, while also offering customers options for credit cards, deposits, savings accounts, and GICs. For many Canadians, Home Trust Company represents hope, acceptance, and a way to see their dreams of home ownership come true. Home Trust Company takes helping its customers achieve their goals seriously, and that's why its CX vision centers around listening, reviewing facts, and offering solutions tailored to each customer. Transition to Talkdesk, with full implementation in 2022, included Talkdesk CX Cloud™, Talkdesk Workforce Management™, Talkdesk Quality Management™, and AI. Since implementation, Home Trust Company has had a 22% increase in first-call resolutions and a reduction in over 500 dropped calls per month. The company has also experienced an increase in its Customer Experience Score (CES), derived from NPS surveys and compliance infractions, reduced with consistent coaching with Talkdesk Quality Management™. The Home Trust Company transformation has been highly successful, with customer satisfaction up 13% and agent satisfaction up 23%.
CX Digital Transformation Award
WaFd Bank
Honorable Mention
Founded in Washington state in 1917, WaFd Bank is a retail and commercial bank operating more than 200 branches with $20 billion in assets. The bank had a simple vision: to become a digital-first bank; but the team recognized that this vision was only possible if its customers were on board. With the help of its internal innovation lab, WaFd Bank redesigned and rebuilt its online banking platform and then turned its attention to the next major pain point: its contact center. In January 2022, WaFd Bank selected Talkdesk as its partner in innovation. WaFd Bank now relies on Talkdesk technology for a wide range of services and features, powering everything from fraud prevention to omnichannel engagement options, and even workforce management. Conversational AI is expected to minimize agent call volumes by 30%. Higher efficiency channels, such as chatbots, are now offsetting 25% of WaFd Bank's call volume, translating to an estimated $1M in savings annually. Since beginning its digital transformation, WaFd Bank's NPS has increased from 12 to over 50—an excellent grade for the banking industry. Bringing WaFd Bank's contact center in alignment with the vision of becoming a digital-first institution has created a customer-centric future with frictionless services and more options to meet WaFd Bank customers where they are.
CX Ecosystem Leader Award.
Celebrating companies who have successfully deployed Talkdesk with a partner (or a partners solution) to deliver exceptional customer experience. This category is open to all Talkdesk ecosystem partners including Cloud Distributors, Resellers, Strategic Alliances, and AppConnect partners.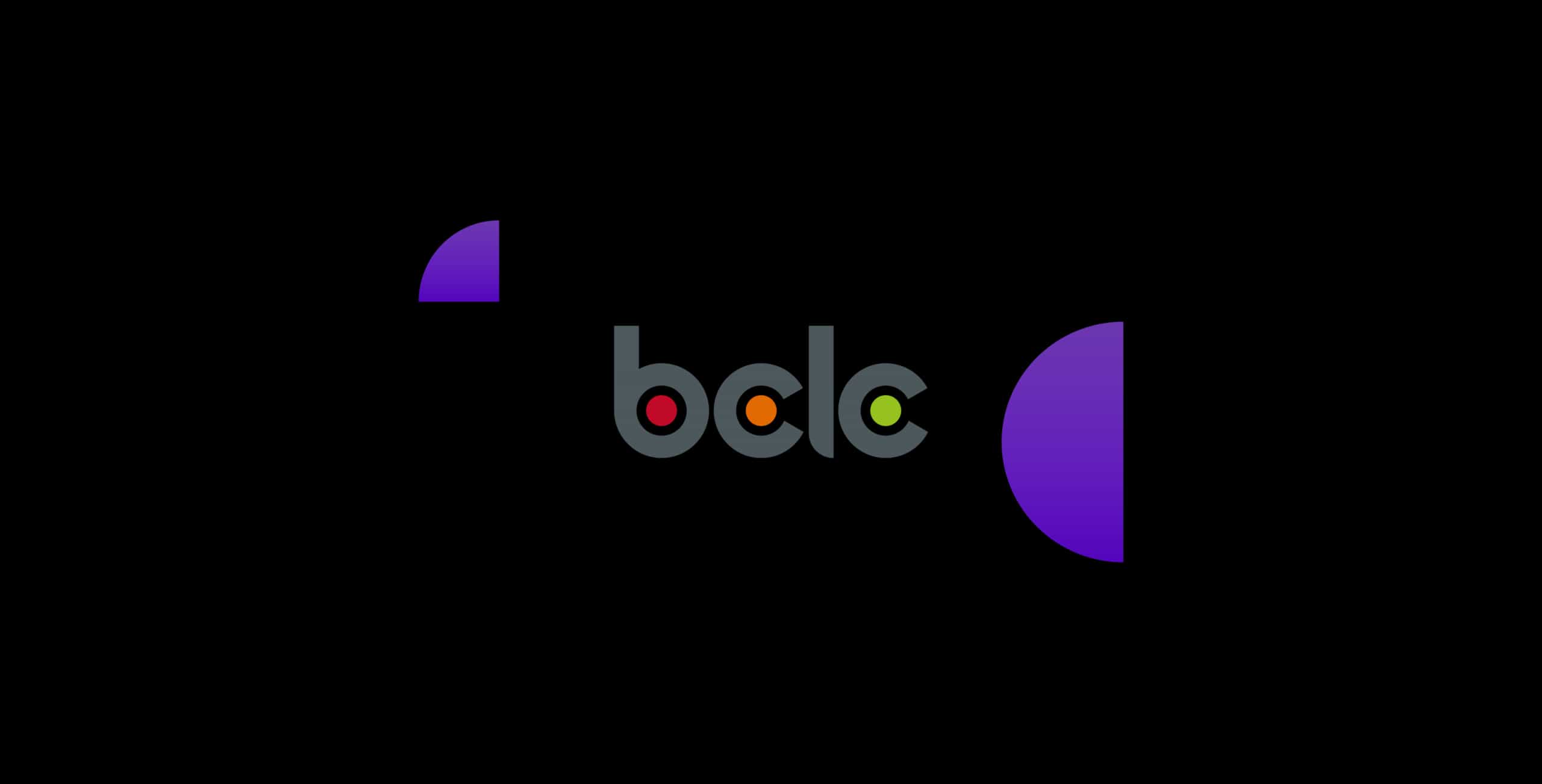 CX Ecosystem Leader Award
BCLC
Winner
The British Columbia Lottery Corporation (BCLC) is a "whole lot more than lotto." BCLC uses the money generated by lottery, casinos, and sports betting to help fund the province of British Columbia's healthcare, education, and community programs. Impactful technology is part of what facilitates this—and the organization strives to connect with customers on their terms. Facing challenges with a legacy telephony system, BCLC sought a comprehensive solution, leading the organization to implement Talkdesk. The transition to Talkdesk was smooth, with improvements in customer experience scoring increasing by 10 points. BCLC has also seen notable improvement metrics in its average call handle time (210.7 seconds), average hold time (24.7 seconds), and call abandonment rate (12.4%). The business impact of integrating Salesforce and AWS Polly via Talkdesk AppConnect has contributed to smarter routing capabilities, the ability to anticipate customer needs, and better resource optimization for staff. BCLC can now find and mediate problems before they affect customers, using predictive and proactive AI. BCLC is holistically making gains in the quality of the support its contact center provides, making it even easier for customers to see it as an organization worth advocating for.
CX Revenue Leader Award.
Celebrating companies who have successfully impacted CX to drive enterprise growth and profitability.
CX Revenue Leader Award
Republic National Distributing Company
Winner
The Republic National Distributing Company (RNDC) distributes wholesale wine and spirits across the United States—connecting with leaders in liquor stores, bars, and restaurants from coast to coast. RNDC partnered with Talkdesk to execute 1RNDC, a digital transformation designed to centralize customer experience operations and standardize procedures across 39 state-specific locations with 14,000 employees. Since implementing Talkdesk, RNDC has seen significant cost savings and revenue growth. The organization is on target to reach a $150M reduction in annual expenses with a new sales coverage model and streamlined inside sales operations with Talkdesk for Salesforce. RNDC has also seen other significant results, including reductions in staffing overages, customer care improvements and NPS monitoring, efficiency gains with click-to-call options, and productivity gains with voicemail reporting. CX Revenue Leader Award
Motorola Solutions
Honorable Mention
As a global leader in public safety and enterprise security, Motorola Solutions provides best-in-class support to its customers across seven distinct brands. The company has long been considered a trailblazer in global safety, from communications on the Apollo missions to improving next-generation 9-1-1 emergency calls. Motorola Solutions partnered with Talkdesk to create a customer experience solution to match its innovative reputation. Agents provide support to seven distinct brands across the Motorola Solutions organization. With Talkdesk for Salesforce, the company has increased agent productivity by introducing basic automations and integrations into agent workflows. New reporting and data visualization capabilities enable Motorola Solutions to reduce the Average Handle Times (AHT) and Average Speed to Answer (ASA), while offering agents more time to complete tasks with basic AI assistance, such as ticket deflection and knowledge base support. Motorola Solutions now has the customer experience environment needed to continue innovating and growing its brand.
CX Rookie of the Year Award.
Celebrating companies that have successfully implemented Talkdesk technology and exemplify CX excellence by achieving a rapid deployment and quick return on investment. This award is available to customers that have implemented Talkdesk in the past 12 months (May 2022 to present).
CX Rookie of the Year Award
Worldwide Internet Insurance Services
Winner
Worldwide Internet Insurance Services (WWIIS) is an award-winning multi-brand, multi-product insurance intermediary. WWIIS' CX vision centers around delivering exceptional value to customers by understanding their needs, anticipating their expectations, and exceeding them at every touchpoint. WWIIS' contact center faced rapid business growth, which highlighted issues with its existing system. WWIIS decided to move from its legacy system to Talkdesk. Talkdesk offered a suite of advanced contact center features and capabilities—including real-time analytics, AI-powered automation, omnichannel support, and a highly customizable platform. The transition proved beneficial almost immediately. One standout achievement is improved call routing which no longer requires a Customer Support Agent to serve as a middle person. This single change has resulted in a 13.36% reduction in calls reaching the center, translating to 407 hours saved. WWIIS has enhanced its CX with reduced wait times, improved issue resolution accuracy, and proactive issue prevention. The implementation of AI-driven tools, such as chatbots and virtual assistants, allows WWIIS to provide a seamless omnichannel support system, giving customers the flexibility to choose their preferred communication method. By integrating Talkdesk with WWIIS' CRM system, agents are empowered with real-time customer information, leading to more personalized conversations and higher customer and agent satisfaction.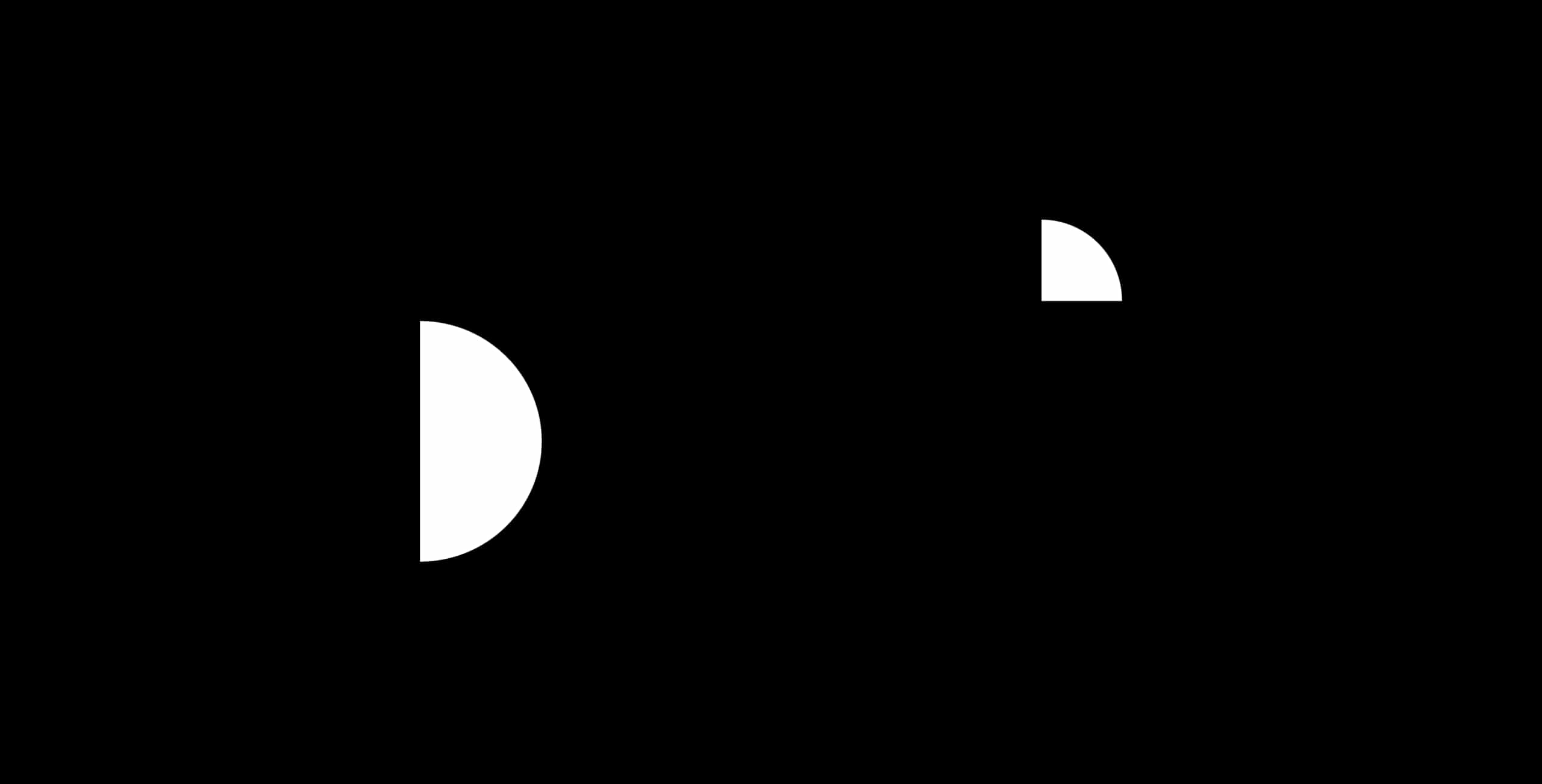 CX Rookie of the Year Award
Pogust Goodhead
CX Social Impact Award.
Celebrating companies that make a lasting, positive impact in their communities and the world. Examples of applicable impacts include companies that champion diversity, equality and inclusion initiatives, raise global awareness of social injustices, or engage in community and environmental giving.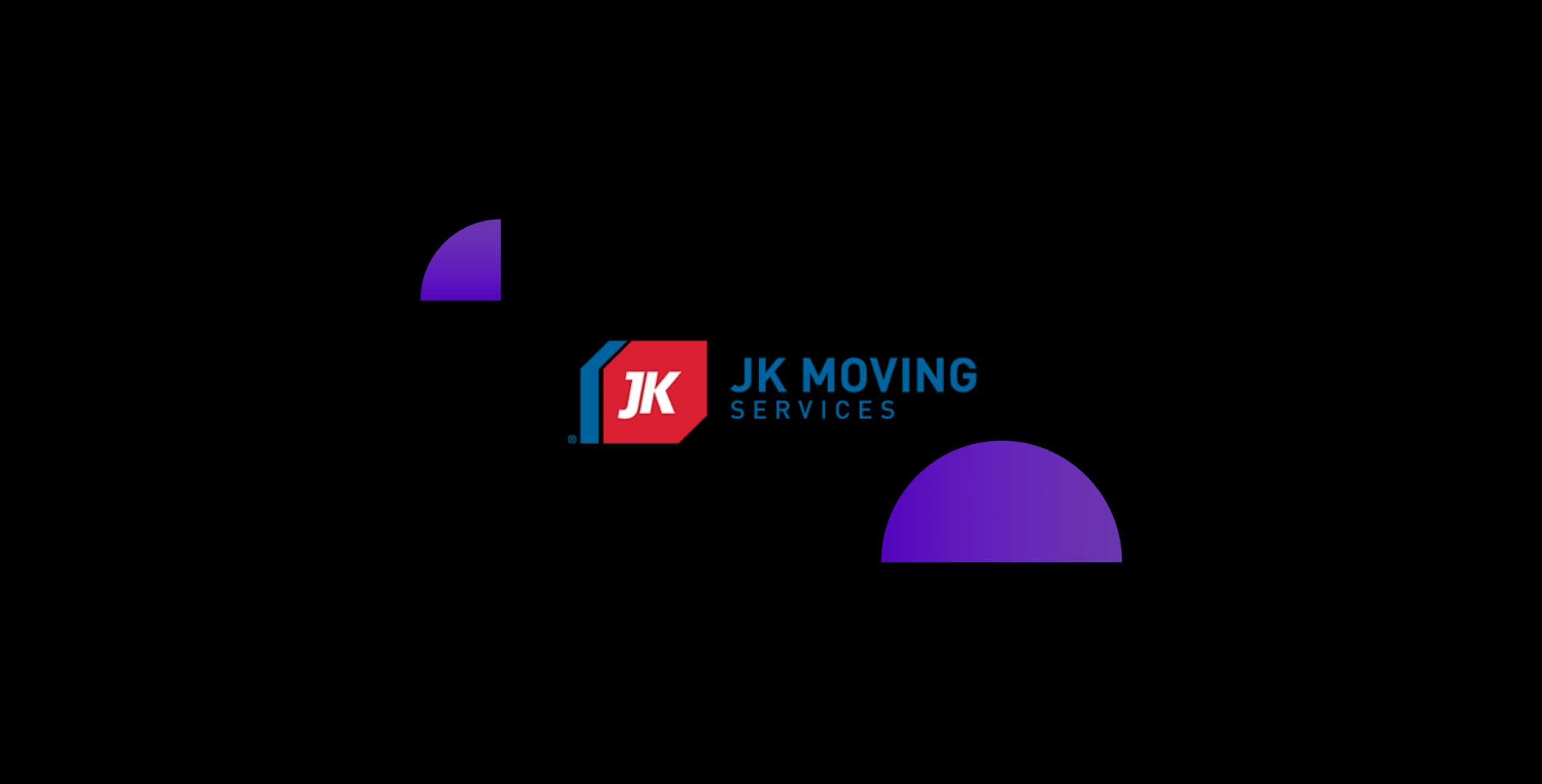 CX Social Impact Award
JK Moving Services
Winner
In its communities and business practices, JK Moving Services lives out its brand promise of care and respect every day. The company supports social impact initiatives in community farming, sustainability, veteran support, and employee diversity. The JK Community Farm provides organic produce and protein to hunger relief programs and shelters in Loudon, Fairfax, Arlington, and DC. By the end of 2023, the organization estimates it will have distributed 245,000 pounds of organic produce and protein to families experiencing food insecurity. This contribution equates to approximately 196,000 meals and brings the total amount of food donated to its food pantry partners since its establishment in 2018 to 1 million pounds. JK Moving Services also supports its customers and employees, which includes a number of veterans, with other initiatives, such as the JK BoxlessMove® program, which provides reusable plastic bins for commercial moves—saving 4.5 million pounds of waste from landfills each year, and the 2021 establishment of the JK Moving Belonging and Inclusion Council, which manages an enterprise-wide mentorship program to support diversity, equity, and inclusion initiatives across the organization.
CXcellence Award.
Celebrates contact center agents who have demonstrated consistently outstanding customer service and have positively impacted their team/organization. Agents should be nominated by a supervisor or administrator.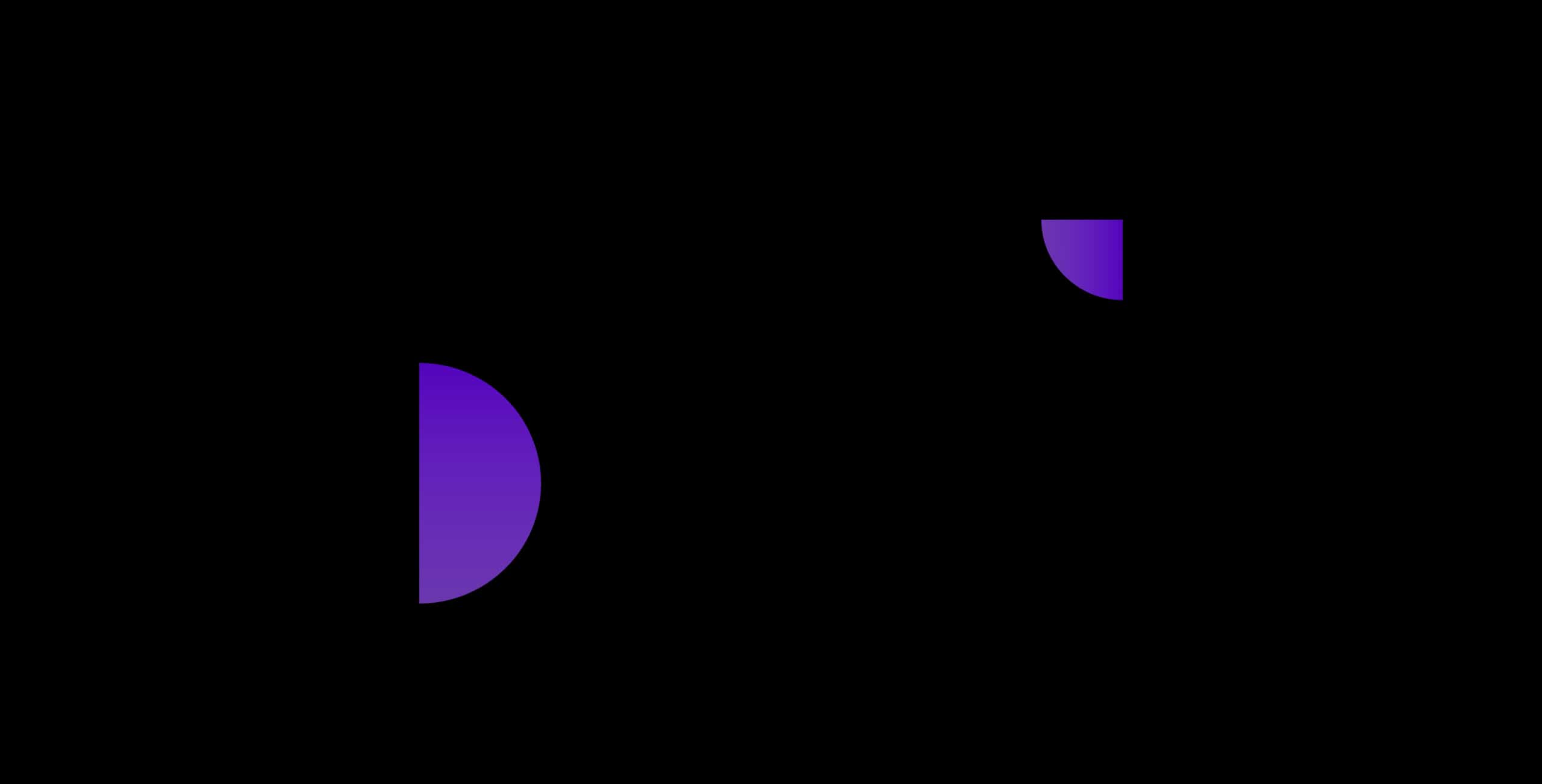 CXcellence Award
Ruth Ganss, Customer Service Account Manager, Weissman
Winner
Ruth Ganss, Customer Service Account Manager, Weissman goes above and beyond for her customers. Ruth provides specialized Spanish-language support to Weissman's callers, making the business accessible to a large number of customers in Mexico and the United States. Ruth is known for going above and beyond for customers, maintaining exceptional metrics, and spearheading the office's birthday and holiday celebrations. Her dedication to creating memorable customer experiences is essential to Weissman's business success.