The ultimate guide for voice and messaging in the retail industry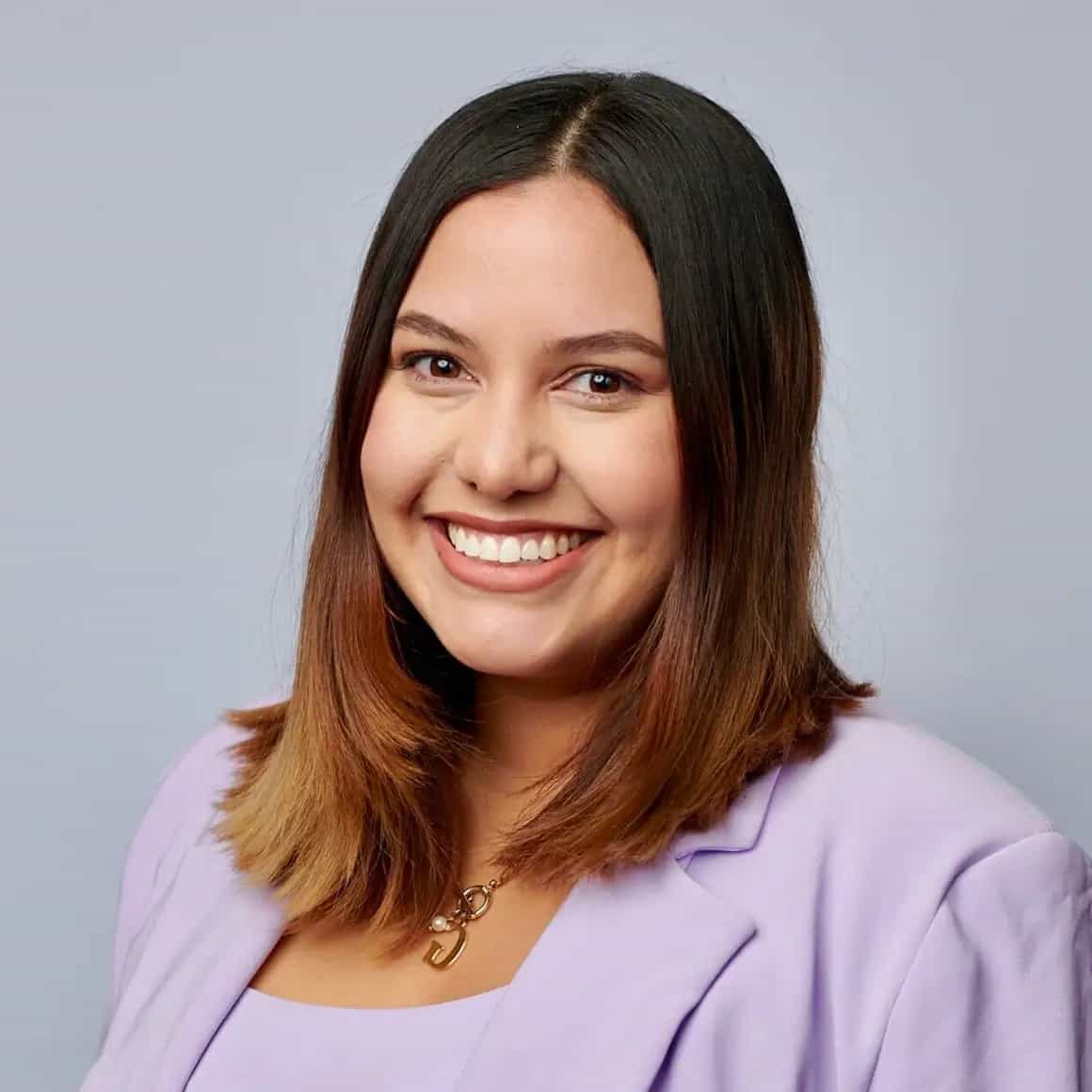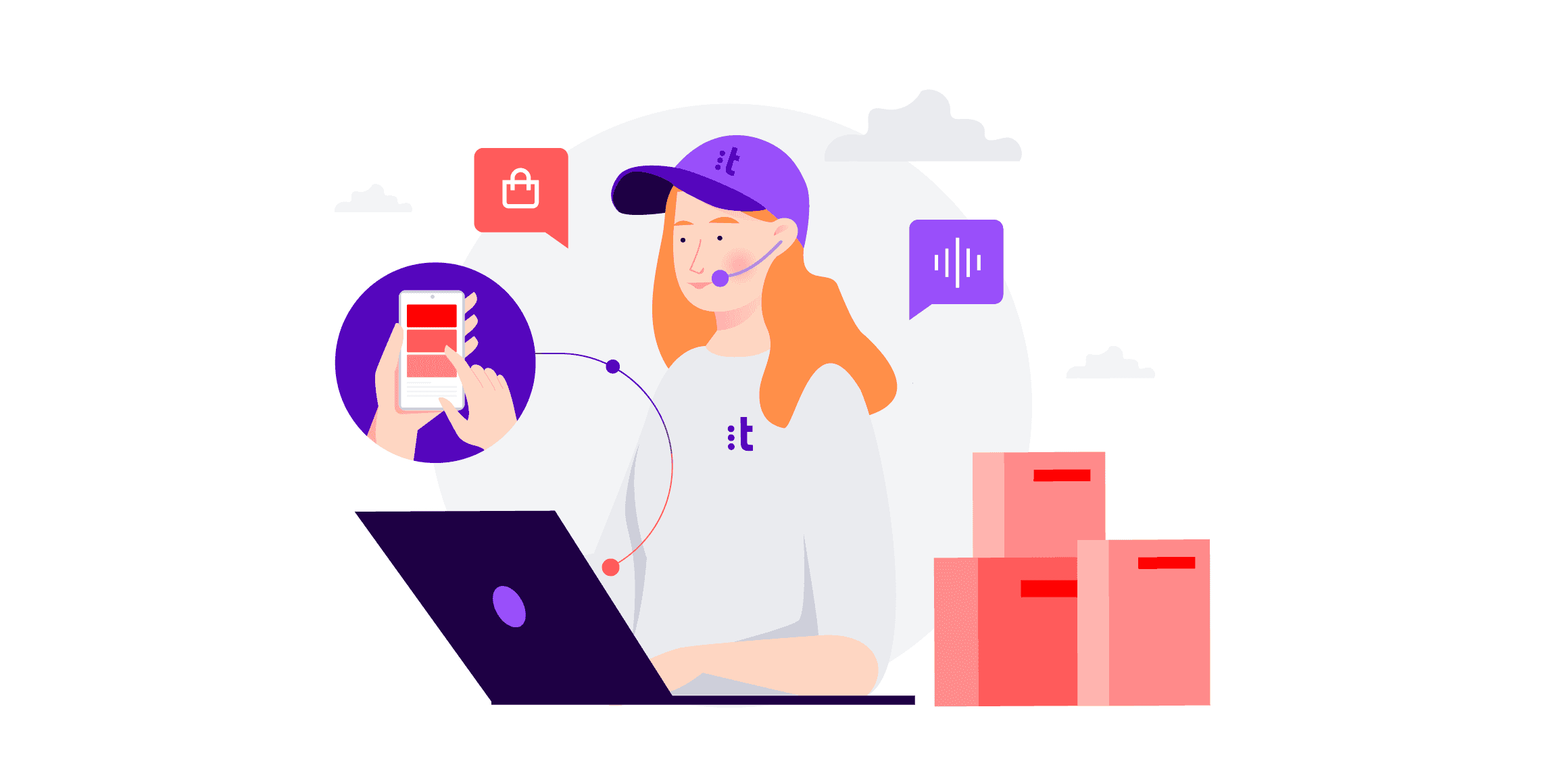 As consumers, we know the frustration of poor customer service. Whether querying a quality issue or requesting an update on a delivery, we expect answers almost immediately. Retailers must be able to respond quickly and effectively.
Ensuring fast and efficient customer service is every business leader's imperative. No one likes being transferred from one agent to another and repeating the same issue all over again due to lack of query tracking.
When it comes to purchasing a product or subscribing to a service, 64% of consumers rank customer experience ahead of price. This can make all the difference in customer retention, revenue, and competition in the retail industry.
How can retailers and consumer brands provide accurate service and information through effortless interactions? The answer lies within the contact center.
In the following paragraphs, we'll guide you through:
Keep reading to unlock the voice and messaging superpowers of a retail contact center.
The customer service imperative in the retail industry.
Today's customers expect to be able to engage with businesses at the times and through the channels of their choosing. They want to be heard—regardless of how and when they engage.
Customers' need for choice makes call deflection an imperative. Call deflection is a feature that provides alternative channels, or self-service options, for quick and accurate customer service while also freeing agents to handle more complex issues.
The word "deflection" may have negative connotations, but it is, in fact, a practical approach to improve customer experience and save on human resources.
Call deflection streamlines interactions by:
Offering self-service options that quickly provide a resolution.
Adding channels for customers to use as other options.
Using intelligent routing to match the customer with the best agent.
Self-service options allow customers to conveniently multitask while solving queries quickly and efficiently. For retailers, call deflection reduces incoming call volume, lowers contact center operational costs, and frees agents to talk to customers with more urgent and complex inquiries.
"Contact centers are well-positioned to reap benefits from alternative channels, two-way messaging, and increased automation."
Enabling both voice and non-voice channels.
Maintaining a voice-centric contact center is a model that is difficult to scale and costly, as business needs are very dynamic. There are multiple factors to consider, including access to a reliable agent talent pool, growing customer base, changing consumer habits, and the need to deliver exceptional customer service at scale.
Meeting these challenges requires a move from a voice-centric model only. Contact centers are well-positioned to reap benefits from alternative channels, two-way messaging, and increased automation.
So, how can contact centers pivot?
The answer is a mix of proactive and reactive call deflection tactics. Contact centers can enable customers to use non-voice channels while keeping the interaction integrated with existing systems and processes.
"Interactive voice response is one of the most common self-service voice-first features for retail contact centers, but often pointed to cause more frustration than reducing operational costs."
Three steps for effective use of IVR as a primary entryway.
As customer's expectations change, the contact center is taking the center stage for retailers. The pandemic blurred the line between digital and in-store experiences, and contact centers are being used to redesign the shopper experience in three different areas.
As retailers adapt their customer service to this new reality, they need to address the following:
Deliver high-quality customer experiences.
Prioritize digital investment.
Manage process transitions.
With 66% of consumers first trying self-service before engaging with an agent, it seems logical that this could be the silver-bullet solution that brings cost-efficiency to the customer experience. However, limiting phone contact and leading customers to self-service first, rarely reduces call volumes.
So, where is it going wrong? Why has self-service failed to make the target return on investment? Reports show that while 70% of customers are willing to use self-service options, only 9% can fully resolve their issues this way.
These statistics show there is a gap to fill to improve self-service experiences. This is only possible when systems are integrated with a 360º approach to customer experience. Building self-service options takes time, patience, and investment.
As businesses continue to refine their strategies and implement new technologies, they will simultaneously improve the customer service experience while reducing operational costs. Correct deployment of self-service solutions will reduce the number of routine-based tasks for agents. Customers will also appreciate the faster resolution of inquiries.
Interactive voice response (IVR) is one of the most common self-service voice-first features for retail contact centers, but often pointed to cause more frustration than reducing operational costs.
The problem is that companies design their IVR flows focusing on cost reduction rather than the customer experience. To remove friction from IVR flows and make them effective, retailers must put customer experience first. IVR flows should take the following into account:
1. Audit IVR system for pain points.
Effective IVR options reduce the number of simple, routine tasks for agents and improve resolution of customer inquiries. To ensure a good experience, retailers and consumer brands must audit their existing IVR systems to identify pain points, self-service options, and ways to streamline operations.
Auditing the existing IVR experience and comparing results against the desired baseline is an exercise that can unlock some deep insights by reviewing the process from the customers' perspective. It could reveal overly complicated IVR flows or areas that need updating to reflect changed customer service policies.
2. Map and rebuild your IVR flow.
Mapping out an ideal IVR flow to known pain points provides businesses the ability to restructure the flow and add more value within the system.
Rebuilding an IVR to offer more information upfront, such as new contact hours, expected order delivery date, holiday announcements, return options, or simply a more straightforward menu gives customers the ability to quickly extract information and self-serve.
3. Analyze IVR flows often.
An effective IVR flow is the one that is on a continual process of improvement. Therefore, retailers should go back to the first step from time to time and use analytics to understand how it is performing, pinpoint breaking points, and root causes to make improvements.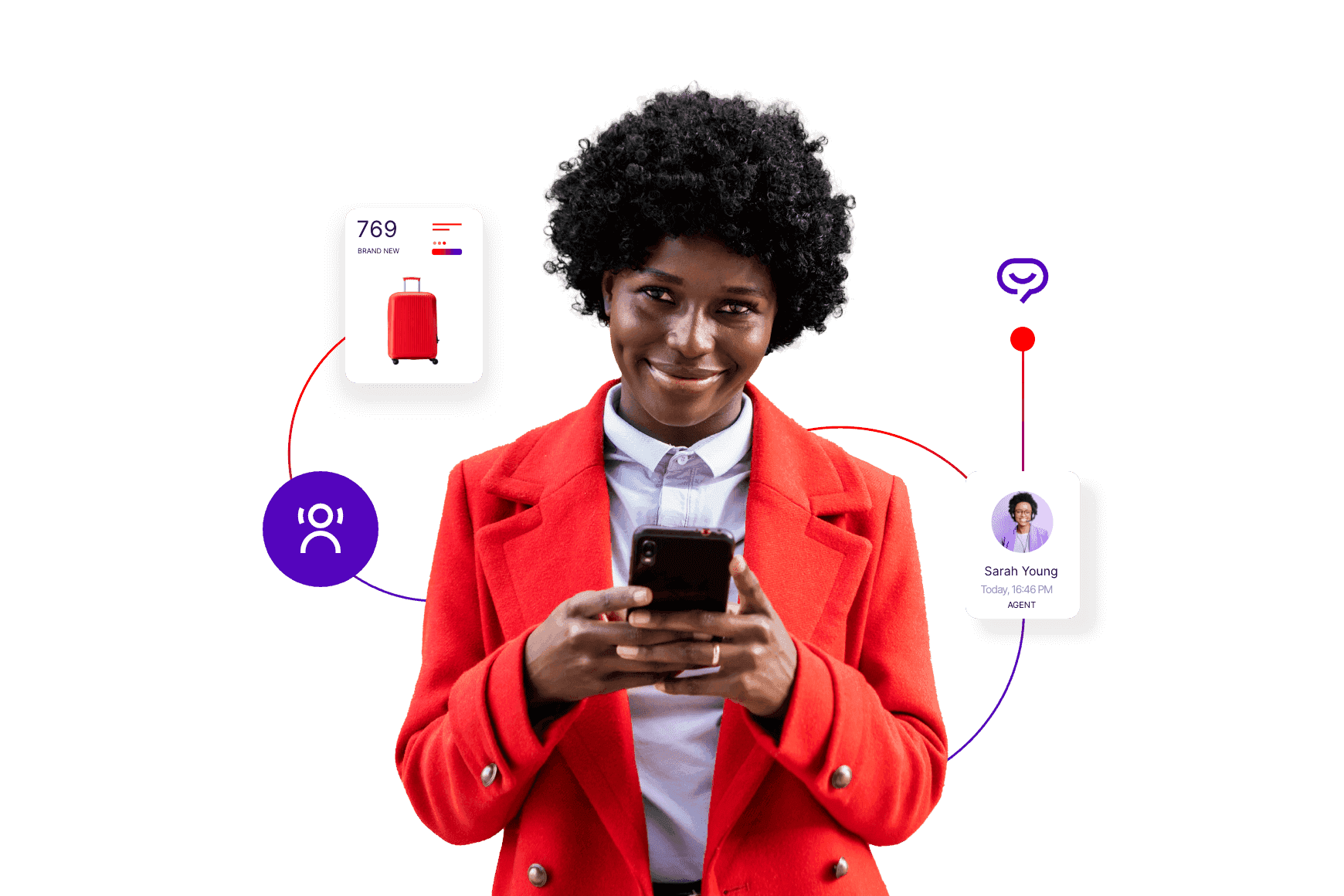 EBOOK
How AI improves agent experiences in retail
Five best practices to use messaging as the first touchpoint.
Significant technology and communication players have built and established messaging platforms for business-to-consumer and direct-to-consumer interactions. These two-way messaging channels offer rich media capabilities, advanced analytics, and can be combined with smartphone features, such as location triggers, to enrich interactions.
While users continue to flock to new messaging methods, enterprises have been slow to adapt messaging channels due to the ambiguity of the space and difficulty in incorporating these channels into existing processes and platforms.
Extending customer service beyond traditional telephony is an imperative for retailers and consumer brands since users have already crossed the adoption tipping point.
In addition to customer satisfaction, there are other benefits. Digital messaging channels improve agent productivity because they handle multiple inquiries at the same time. Also, consumers feel a greater connection by communicating with retailers and consumer brands using familiar messaging applications.
These dynamics are an opportunity to rethink how messaging can pave the way for increased deflection and reduced inbound call volume. Take the following five best practices as a guidance to use messaging as a primary entryway.
1. Integrate channel entry points into customer touchpoints.
Messaging is a prevalent communication channel for retailers and consumer brands; therefore, customers should be able to find it easily.
Smartphones offer multiple conversation entry points, such as a dedicated messaging button or a direct number to initiate a conversation. As an alternative to the familiar "click-to-call" option, ecommerce sites, websites, and other customer touchpoints can have dedicated messaging buttons or direct access to a knowledge base more accessible to customers.
2. Use messaging to get data-rich insights.
Encouraging customers to use digital channels is both a useful technique for call deflection and an opportunity to gain more data-rich insights. Agents can send multimedia messages, view customers' locations, respond with multi-choice answers to streamline the interaction, and communicate asynchronously to accommodate the customer's needs.
3. Leverage AI-powered knowledge base and chatbots.
Enhanced support tools, like an AI-powered knowledge base and chatbots, provide assistance to help customers triage issues faster.
A customer service knowledge base helps customers to solve the most frequent questions and issues on their own, thus reducing call volume. By focusing on providing consistent information across all channels, retailers will improve the quality of the information provided and, ultimately, increase customer satisfaction.
Chatbots can send customers important information, such as business hours, store closures, inventory alerts, locations, shipping delays, or standard policies with no need for human agents. Additionally, chatbot messaging can improve enterprise collaboration through back-office communications, such as billing, order management, logistics, and shipping conversations.
4. Provide live-agent support.
Regardless of the success of self-service channels, contact centers should always provide customers with real-time, agent support.
Messages sent over chat can be read and responded to right away. The advantage of live chat support is that messages are asynchronous. Customers don't expect immediate answers. Live chat participants are able to multitask without sacrificing the essential elements of their interaction.
5. Send proactive notifications.
If customers are willing to be contacted via messaging, contact centers have more opportunities to send proactive notifications and stay a few steps ahead. Proactively reaching out to customers improves the customer experience and reduces contact costs.
Proactive notifications can include alerting customers about deliveries or upcoming appointments. They keep customers informed, engaged, and provide delightful experiences.
Simple automation can trigger these messages with a tremendous impact on call deflection. For more complex interactions, chatbots can take the customer through the next steps to resolve the issue, such as rebooking an in-person shopping appointment or filing a form for a lost shipment.
Crafting proactive messaging reduces inbound call volume and builds customer trust.
Optimize efficiency with a unified experience.
Whether the first interaction happens via voice or messaging, it is an operational imperative that contact centers provide a unified customer experience. Supporting voice routing, self-service, proactive notifications, and messaging channels is essential to drive service excellence.
Call deflection provides dual benefits by helping retailers and consumer brands reduce operating costs and improve customer experience.
Talkdesk offers multiple solutions, including an easy-to-manage IVR, an AI-powered virtual agent, a native knowledge base, chatbots, and comprehensive omnichannel capabilities to support retailers and consumer brands with evaluating and implementing the tactics outlined.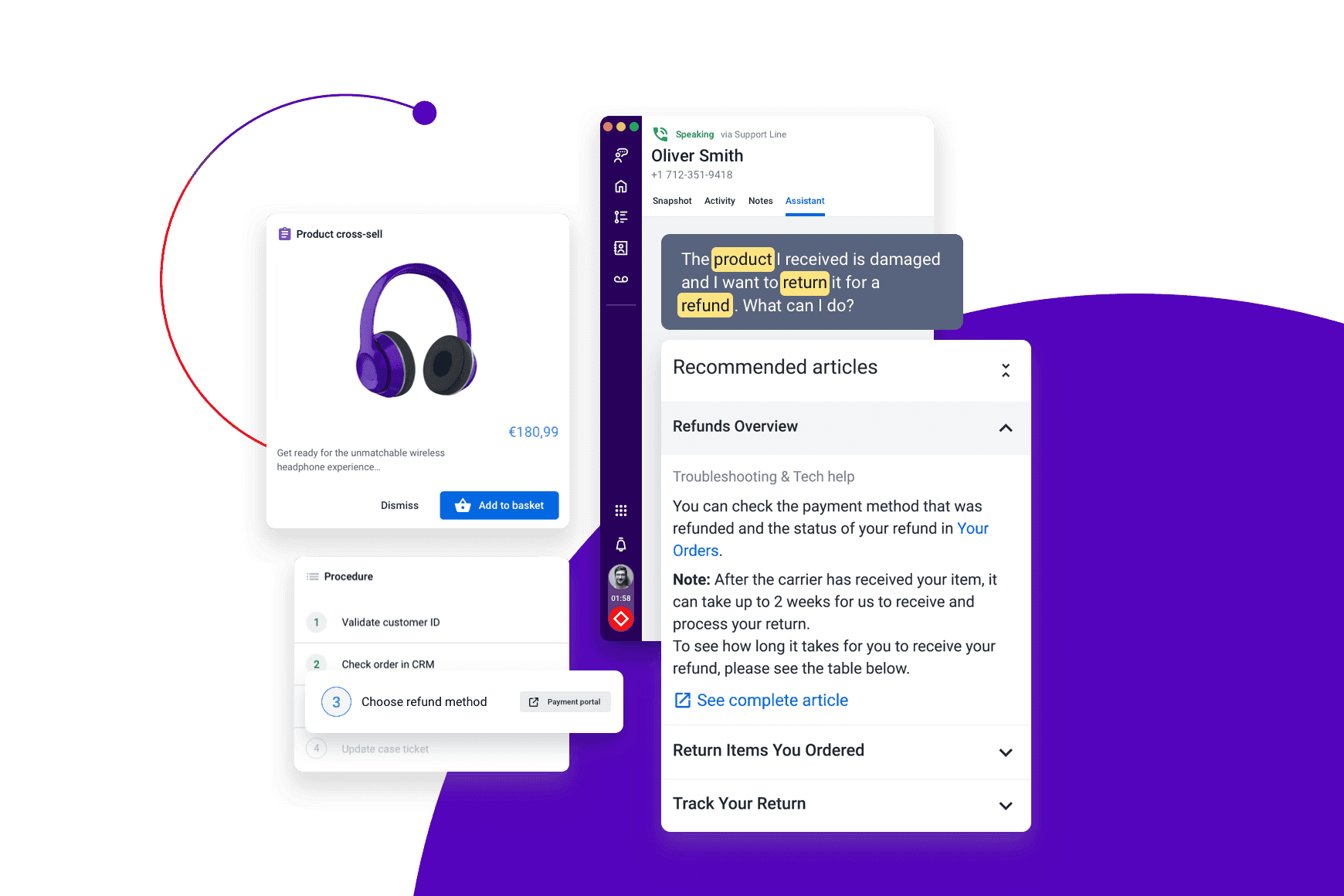 VIDEO
Talkdesk Retail Smart Service
Managing contact channels in silos jeopardizes customer loyalty and increases costs due to inefficient agent operations. Retailers and consumer brands that  take too long to make a decision and lack the appetite to invest in new contact center capabilities negatively impact agent morale, which customers notice in their service experience.
Migrating traffic from traditional telephony to digital channels and seamlessly integrating them both will help contact centers run more efficiently and provide customer experiences that drive competitive advantage.
Please wait while we validate your privacy settings.