How moving your contact center to the cloud can help reduce costs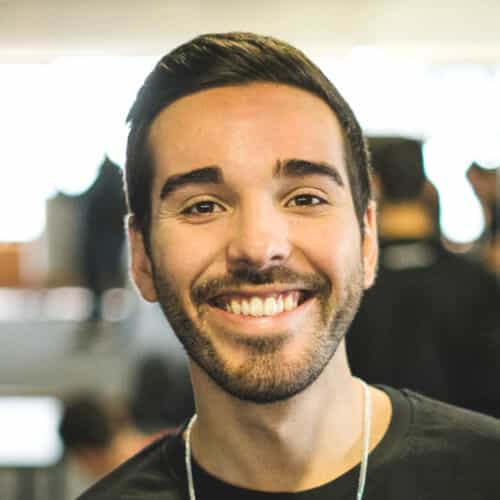 With the rapid shift to the new normal of working remotely, organizations across the globe are struggling to find the appropriate infrastructure and strategy to keep operations up and running, while ensuring the safety and health of employees.
For many, this is more than just a shift in routine. The pandemic represents a challenge for business survival as some industries like travel and hospitality see a concerning decrease in demand, while many organizations struggle to keep up with high call volumes and effectively serve their customers. Talkdesk® provides companies with a unique opportunity to thrive under these challenging circumstances.
It's affordable to get started
On-premises contact center solutions are usually expensive, complicated to set up and often require regular and costly updates. On the other hand, cloud solutions do not require a heavy entry fee, making the outset stage of the process much easier, cheaper and smoother. Even for companies that aren't ready to fully embrace the cloud yet, a flexible deployment option can be used to augment existing infrastructure.
Optimize and extend your call center tech stack
On-premises technology can be rigid and inflexible, often requiring a significant investment every time you need to update or replace it to meet new business demands.  On the other hand, cloud solutions let you take advantage of diverse deployment models and seamlessly integrate with other cloud applications, so you can more easily adapt and optimize your customer service operations. Talkdesk AppConnect was designed to make that process even easier by offering a curated ecosystem of out-of-the-box integrations and value-add services that Talkdesk customers can try risk-free.
Save on installation and maintenance costs
With on-premises systems, implementations and upgrades represent a substantial capital expense, and many providers require lengthy maintenance contracts. With cloud solutions like Talkdesk, all you need is a laptop or mobile device and a headset for agents to be up and running in no time. Talkdesk's intuitive and easy-to-use architecture can be configured using  "clicks, not code" effectively removing the complexity from deploying, administering and using your contact center platform.
The comprehensive guide to reduce costs and improve efficiency in the contact center
Use this guide to explore the various ways in which you can get the most out of your contact center investments through integration, automation and leveraging cloud-native products. Learn how you can reduce your costs and improve your efficiency so you can deliver the best customer experience.
Keep your workforce highly engaged with cutting edge technology
Staffing costs account for 50 to 70 percent of a contact center's operational budget on average. Furthermore, replacing an individual employee can range from one-half to two times that employee's annual salary. Keeping these costs down requires effective resource planning and a highly engaged workforce, which can reduce attrition by up to 24% in high-turnover environments. While Workforce Engagement Management (WEM) tools can help drive both of these outcomes, it's important to ensure that they are cloud-native, tightly integrated with your other contact center technology, and provide an intuitive user experience for administrators, supervisors and agents. Best-in-class WEM solutions can help reduce costs even further by using artificial intelligence (AI) to help optimize processes and automate manual tasks.
Customize your interactions for better customer retention
Times of crisis bring unprecedented challenges to businesses. With the COVID-19 pandemic, for example, travel and hospitality companies were impacted by travel advisories or restrictions, resulting in cost consequences of at least $24 billion in foreign spending alone. This has caused tremendous spikes in customer demands, highlighting the importance of maintaining a successful communication system in order to retain customers. Customizing IVR menus and routing options is a great way to deflect common questions to automated systems or redirect customers to a special group of agents and thus increase overall satisfaction.
Another option would be to introduce some self-service options into your customer service strategy. AI-infused tools can greatly help your customers help themselves before they even get to one of your agents. These tools will further help you customize every interaction, automatically recognizing who the customer is and what steps to taken in order to solve his/her problem.
An AI-powered virtual agent, for example, can act as first line of defense by analyzing speech and detect easily-solvable issues, then recommending best course of action for resolution. In case of a more complex topic, the virtual agent will immediately route the customer to the best agent who'll be able to handle it. Deploying an intelligent knowledge base is an alternative method that can help your customers to quickly find the information they are looking for on their own time.
In today's rapidly changing business environment, leaders need to make rapid decisions focused on improving efficiency and reducing costs. Having the right tools in place that your team can leverage from anywhere will allow your organization to minimize disruptions and focus on key opportunities.
Please wait while we validate your privacy settings.