Improving the customer experience: A 6 step guide for call centers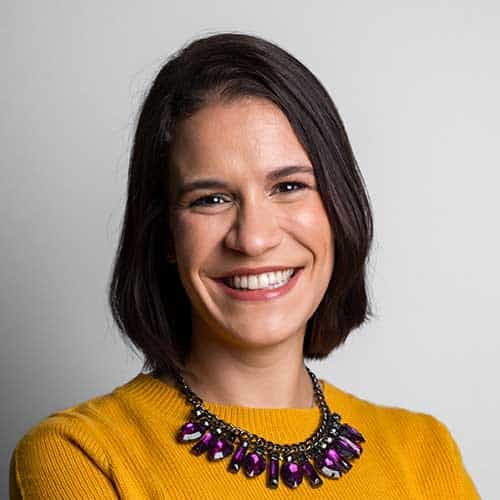 Know the six steps to enhance the customer experience in the call center.
Think about your last experience as a customer. How did you feel? Did it change the way you perceived the company? Were you less or more willing to buy from that company afterward?
Customer experience is more than just buying a product or service, it is the overall feeling the customer gets from interacting with the company in the digital and physical channels. It directly impacts customer loyalty and retention, and ultimately, the company's bottom line.
Great customer experiences are the cornerstone of sustainable business growth. Positive experiences not only promote loyalty and retention, they also encourage your customers to act as brand ambassadors, spreading out the word to their friends and family. On the flip side, dissatisfied customers usually amplify their negative experiences through social media and review websites, which may hurt your brand's reputation and negatively impact your business' success.
Customers are also willing to pay more for a good customer experience—according to a study, 58% of customers will pay more if they have a good customer experience. This stat is a good indicator that efforts to enhance customer experience are worth it, as a high percentage of customers consider that the way they are treated is more important than price.
In this blog, we'll go through the factors that have the greatest impact on customer experience and show how to enhance the customer experience by implementing six different actions in the call center.
What's customer experience and why is it important?
Let's start with the customer experience definition:
Customer experience: the impression your customers have of your brand resulting from all the interactions they have with your company—online and offline. 
Customer service is part of the customer experience and refers to a single event in which the customer seeks support during the customer experience. It can be delivered through self-service options (such as chatbots or FAQ pages) or human agents. More than simply answering questions, customer service must truly listen to the customer and be capable of offering the best possible solution to their queries.
Clients want customer service to:
Resolve their issues quickly.
Be consistent in the interactions across the different channels.
Represent the brand's positioning.
The customer experience results from all the interactions a customer has with a brand during the customer's journey. It includes everything, from the sales process to the product or service, to customer service. Customer experience refers to the overall relationship between a brand and its customers, where customer service plays a key role.
Customer experience is profoundly impacted by the performance of the products/services, their employees, and the processes they follow. It's a critical part of the business—negative experiences will decrease customer retention, reduce customer lifetime value, and damage brand loyalty and reputability.
But what causes a bad customer experience? 68% of customers say a single poor customer service experience will negatively impact their brand loyalty. A bad customer experience occurs when the business can't meet customer expectations. Some examples include:
Long waiting and queue times.
Rude or unhelpful representatives.
A routing menu that is confusing and hard to understand.
Not being able to speak with a human agent.
Having to repeat authentication/the reasons for contact.
The perception that the company doesn't care/is not even attempting to enhance the customer experience.
The impact of call centers on the customer experience.
The two main influencers of customer experience are a brand's product or service and its people. First and foremost, the product or service should respond to the customer expectations. Failure to meet customer expectations can result in a poor experience and discourage future purchases.
Staff is also incredibly important for the customer experience, too. Organizations that are looking to reinforce their relationships with customers should start by enabling their staff to have better interactions with them. Employees should reflect the brand and its values and be empathetic and knowledgeable. If not, you might lose the customer—almost five-in-ten customers say that they stopped working with a company in the past year because of an instance of poor customer service.
Specifically speaking in the call center, inconsistency, long waiting times, and the inability to solve issues at first contact are the causes of customer dissatisfaction.
To ensure frictionless, positive customer experiences, your agents should be capable of:
Solving customer issues on first contact.
Go above and beyond to please the customer.
Create rapport with the customer.
Access all information about the customer so they don't need to repeat themselves in every interaction.
Speaking about the brand's stance on social issues.
With 43% of customers saying they are dissatisfied with the support they receive from contact centers, it's crucial for organizations to build an improvement strategy for customer experience.
6 steps to improve the customer experience in the call center.
There's no quick fix to gain customers' trust and preference. Like every other relationship, the relationship with customers is built upon time and trust. However, if your company experiences persistent customer dissatisfaction, or you feel you could do more to enhance the customer experience in the call center, there are a few proven steps that will immediately change the perspective your customers have of your company.
In each step, you'll find valuable resources to dig deeper into each topic and become a true master of excellent customer experiences!
1. Know your customers.
Before improving the customer experience, you need to know who your customers are. Sticking to the good-old customer profiles and aggregating them by characteristics that really don't speak to their preferences is not enough anymore. Things like age, income, location, hobbies, and interests are important, but knowing your customers goes way beyond this.
The problem with  using only demographic and psychographic data to analyze customers' preferences is that they're usually drawn upon correlations (e.g. 70% of customers with these characteristics prefer this specific product) that don't necessarily imply that one thing caused another.
The contact center is a goldmine of customer data. Use it to find powerful insights to build upon the demographic indicators hidden in your contact center interaction data, such as pain points, patterns in customer behaviors, and key conversational moments that empower your agents to not only provide a more customized experience but also to capitalize on upselling and cross-selling opportunities.
For more information on how to take advantage of contact center data to master customer relationships, check the following:
2. Train your staff.
Great customer experiences start with superior employee experiences. No matter how good your technology is, your contact center only is as successful as your agents are. Much of the customer experience depends on whom customers interact with during their journey. If your agents are not motivated, well-trained, or don't have the right tools to get the job done, it will affect their ability to wow your customers.
From technical to soft skills, your agents should have access to a structured training program that allows them to get all competencies needed to deliver the best customer support experience. That includes:
Learning from real-life cases by listening to recordings or live peers' calls.
Having FAQs and knowledge bases to consult and instantly get the needed information.
Coaching programs with tenured agents and supervisors.
Performance review and improvement plans.
These  will not only increase your agents' knowledge, but they will also make them more engaged—the perfect combination for happy customers!
Interested in digging deeper on this topic? Learn more about how Talkdesk Agent Coaching & Performance provides the tools to maximize the potential of each agent.
3. Give customers a wide range of options.
Different customers choose different channels of communication. Gen Z customers, for example, are less likely to call. They prefer digital channels, such as text and messaging, to solve their customer service issues. People with hearing impairments will also benefit from texting customer service instead of calling. On the other hand, older adults, or people with visual impairments, will find it easier to call customer service to have their queries answered.
This means that to respond to customers' needs and preferences, you'll need to adapt your call center to do more than just answering calls—you have to diversify contact channels and meet customers where they are.
Some channel options are:
4. Proactively engage with customers.
From the customer's point of view, a good experience requires companies to know them, anticipate their needs, and engage proactively. Imagine a customer had a problem with one of your products. The problem with the old reactive call center model is that it depends on angry customers to be dissatisfied enough to reach out to you. They can:
a) ignore the problem, as it is not serious enough, but think about buying from the competition next time.
b) call in anger, venting about the bad experience.
In either case, it's an unhappy customer we're talking about, and unhappy customers don't come back for more.
On the other hand, by proactively nurturing customers after a purchase, you prevent problems even before they arise. The product may have not been perfect but if customers feel that you listen and care, they'll consider your brand for future purchases. More than that, it can reduce call center's costs and make it more effective: 85% of CX professionals agree that proactive customer service can reduce the number of inbound customer requests to the contact center.
Proactive engagement can take many forms, but some examples are:
Sending a text message in the early stage of the customer journey with a "welcome" discount.
Make product recommendations based on previous purchases.
Onboard customers in a platform/online service with a chatbot.
Keep customers in the loop during updates or outages.
5. Automate processes.
In spite of all the technological advances in artificial intelligence (AI) automated agents can't feel empathy, one of the most critical characteristics of customer service. AI is really helpful in removing from agents' workload those manual and time-consuming tasks that are a drag on their productivity and engagement.
The rule is: your agents should spend more time solving customers' complex problems than performing the same mechanical tasks or worrying about after-call work. Things like updating customer data, sending follow-up emails, and organizing calls' notes—these are things from the past. Modern contact centers leverage AI and automation to automatically perform these tasks on behalf of agents, saving time, boosting productivity, and giving them room to foster lasting customer relationships. Furthermore, AI can help agents resolve issues faster by intelligently delivering real-time next best actions—dynamic and contextualized suggestions to help agents resolve complex customer issues correctly and quickly.
Want to see how it works? We suggest you request a demo to see Talkdesk Agent Assist™ in action.
ebook
Smarter CX: How contact centers are transforming customer experience with AI
6. Monitor  performance.
The importance of analyzing contact center metrics when assessing the effectiveness and efficiency of enhancing call center customer experience is obvious. A strong customer experience strategy is supported in metrics, not guesses.
Measuring KPIs associated with customer satisfaction should be the main objective of any call center manager looking to improve customer support and interactions with customers. Each call has revenue potential, every caller can relay their experience with your company, and each interaction has the potential to make your business more or less profitable. You only have one chance to make a first impression, and that first impression can make or break your company.
To get extensive information about which KPIs to select, we suggest that you read our ebook on effectively measuring and tracking contact center KPIs.
The importance of enhancing customer experience.
The contact center is at the core of business operations. As the first, or only, line of connection for customers engaging with companies, it's crucial that they provide memorable customer experiences.
Technology plays a vital role. Small changes like empowering call center agents with the tools to handle customer queries fast and effortlessly or using customer data to proactively reach out with relevant information will do a world of good to enhance customer service. Don't forget an overlooked but important variable, which is to measure and analyze relevant KPIs and make informed improvement decisions.
Please wait while we validate your privacy settings.