In this guest blog post, Gans Subramanian, founder and managing director at B-Trnsfrmd, shares five reasons that make Talkdesk his CCaaS solution of choice.
Talkdesk is an enterprise cloud contact center as a service (CCaaS) solution provider empowering companies to deliver customer experience excellence and top-notch quality of service (QoS). Founded to bring a paradigm shift into the realm of call center solutions, it became the first CCaaS unicorn startup in 2018. Built on a modern tech stack, Talkdesk easily adapts to the evolving needs of sales and support teams and their end-customers, resulting in higher customer satisfaction, cost savings and profitability. 
Offering a 100% uptime service level agreement (SLA) to its customers, Talkdesk has garnered the trust of over 1,800 innovative companies around the world, including IBM, Acxiom, 2U, and YMCA.
Based on our experience working with customers on digital customer experience (CX) initiatives, here are five of the best features of Talkdesk CX Cloud™:
1. Agent Desktop and user experience.
The interface is incredibly easy for the admins, supervisors and agents to navigate through various screens and keeps up the user experience (UX) through regular feature updates. Its agent console—Callbar—is built intuitively wherein an agent can handle all their tasks, from taking call notes, choosing outbound caller ID and selecting call disposition codes, to easily access all the integrated systems and autosave files and records. The dashboard allows to track daily performance (calls made, talk time, etc.)
2. Reporting and dashboards.
With Talkdesk Explore (historical) and Talkdesk Live (real-time) reporting and dashboard instances, it provides visually appealing reports based on updated and in-depth customer and center information. This helps managers and supervisors to make better decisions with access to all relevant data and knowledge.
3. AppConnect.
Talkdesk AppConnect (a customer experience solution marketplace) provides one-click integrations to all key features like agent productivity tools, digital channel management, chatbots and automation tools. AppConnect has modernized how contact centers can explore and easily add new capabilities. With AppConnect, customers can easily integrate industry-leading solutions from anywhere in the world. With its one-click integrations with Salesforce, Zendesk, Shopify, Slack, etc. it's one of the best CCaaS solutions on the block.
4. Omnichannel. 
A digital customer engagement solution that helps you quickly respond to customers in a contextualized way using their preferred communication channel (voice, chat, SMS, email or social media). Talkdesk Omnichannel provides a channel-agnostic interface for agents to engage with customers seamlessly and see all their previous interactions across all channels to close cases faster. It reduces the call centers average cost per case and improves upsell opportunities.
5. Interaction Analytics.
Talkdesk Interaction Analytics helps make the best use of the wealth of information available in every customer interaction. Using AI to understand customer intent and emotions, automates call quality monitoring and improves agent performance.
Talkdesk is the CCaaS solution provider of choice.
Reduce the sales cycle.
Talkdesk provides one of the best cloud-based solutions tailored for a work-from-home (WFH) agent environment, visually appealing reports, integration with leading CRM solutions (like Salesforce) and security and compliance conforming to the best industry standards. 
Talkdesk CX Cloud can be deployed (full implementation) quickly and provides a free and long-term call recording storage facility. Talkdesk can help you engage your customers across all channels and enable you to maintain high CSAT scores through excellent customer engagement.
Manage complex call flow designs.
Talkdesk CX Cloud's easy-to-use, drag and drop IVR (Talkdesk Studio) solution stands apart in managing complex call flows. Studio makes it easy to design, build, and deploy compelling customer journeys with clicks, not code. It makes your contact center agile to adapt to the ever-growing needs of business and customer expectations. Talkdesk Studio helps non-technical customers easily create and deliver the most effective customer journeys and also maintain them.
Advanced reporting and dashboard.
If you are looking at implementing a CCaaS solution that can help to receive actionable data, flexible reporting and dashboards and increase agent performance, improving internal processes and empowering managers, Talkdesk CX Cloud is the right choice for you. Through its scope and depth of reporting capabilities and SLA management, it provides actionable and visually appealing reports that can help you handle teams and centers efficiently and identify the root cause for high abandonment rate or agent scheduling mistakes.
Talkdesk has been named a Leader in the 2020 Gartner Magic Quadrant for Contact Center as a Service. As one of only three Leaders in the report, Talkdesk was named a Leader based on evaluation across 15 criteria. Download the report to learn what Gartner says about Talkdesk as a Magic Quadrant Leader.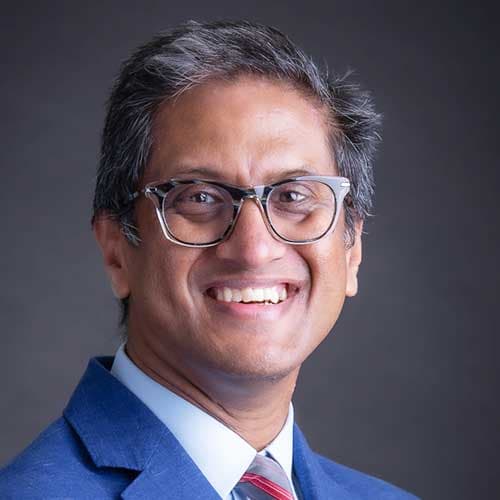 Please wait while we validate your privacy settings.