Create powerful customer experiences with Talkdesk and AWS.
Experience a better way with Talkdesk and Amazon Web Services Contact Center Intelligence.
The Talkdesk and AWS CCI collaboration allows you to easily implement intelligence solutions that enhance self-service, agent assistance, and call analytics in your contact center.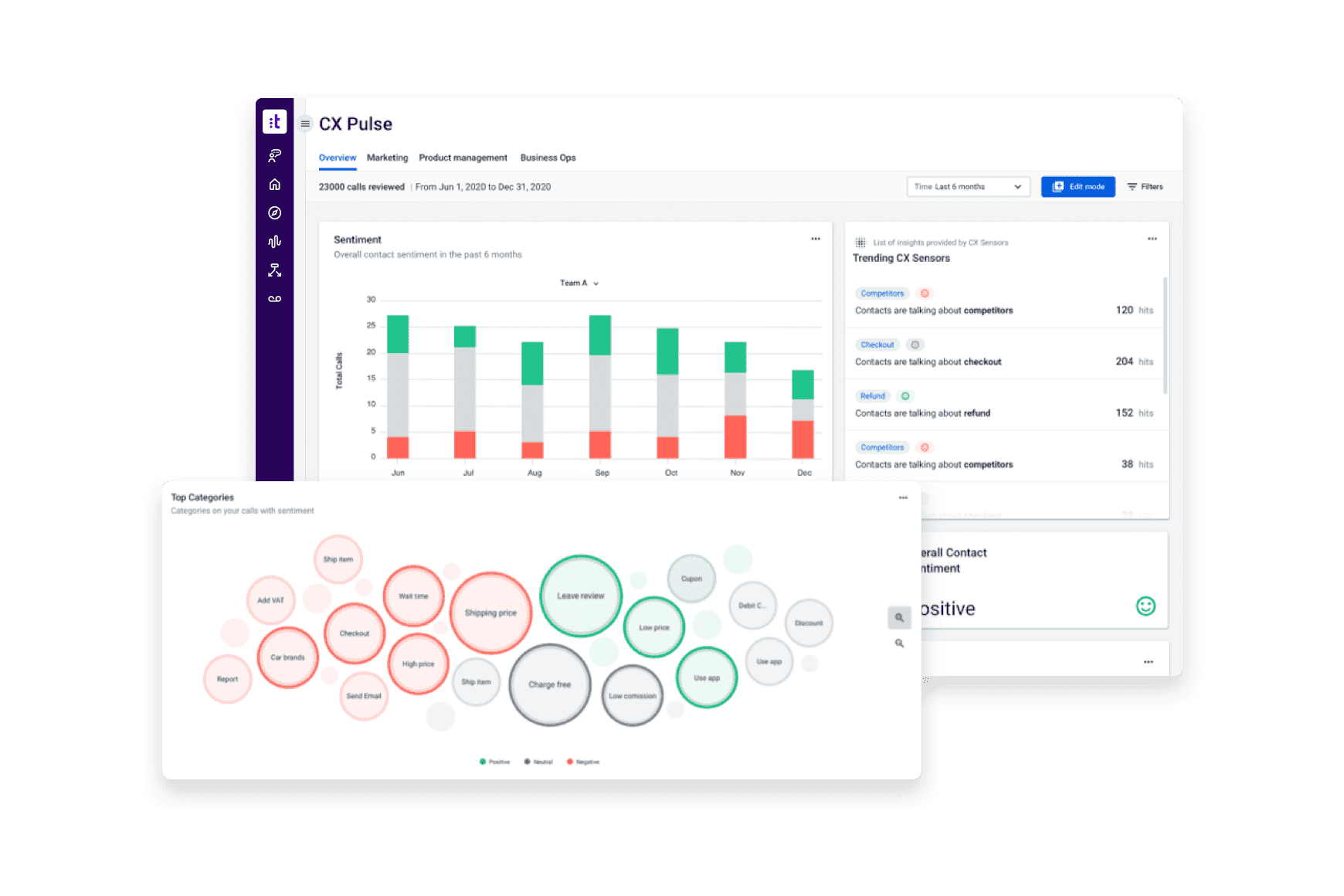 Unlock the power of data with Talkdesk Interaction Analytics and AWS CCI.
Amazon Transcribe can be connected with Talkdesk Interaction Analytics™ to allow you to access, analyze, and act on every customer interaction.
Get insights about trends, customer sentiment, and intent so you can take actions that reduce costs, increase operational efficiency, and provide the best customer experience.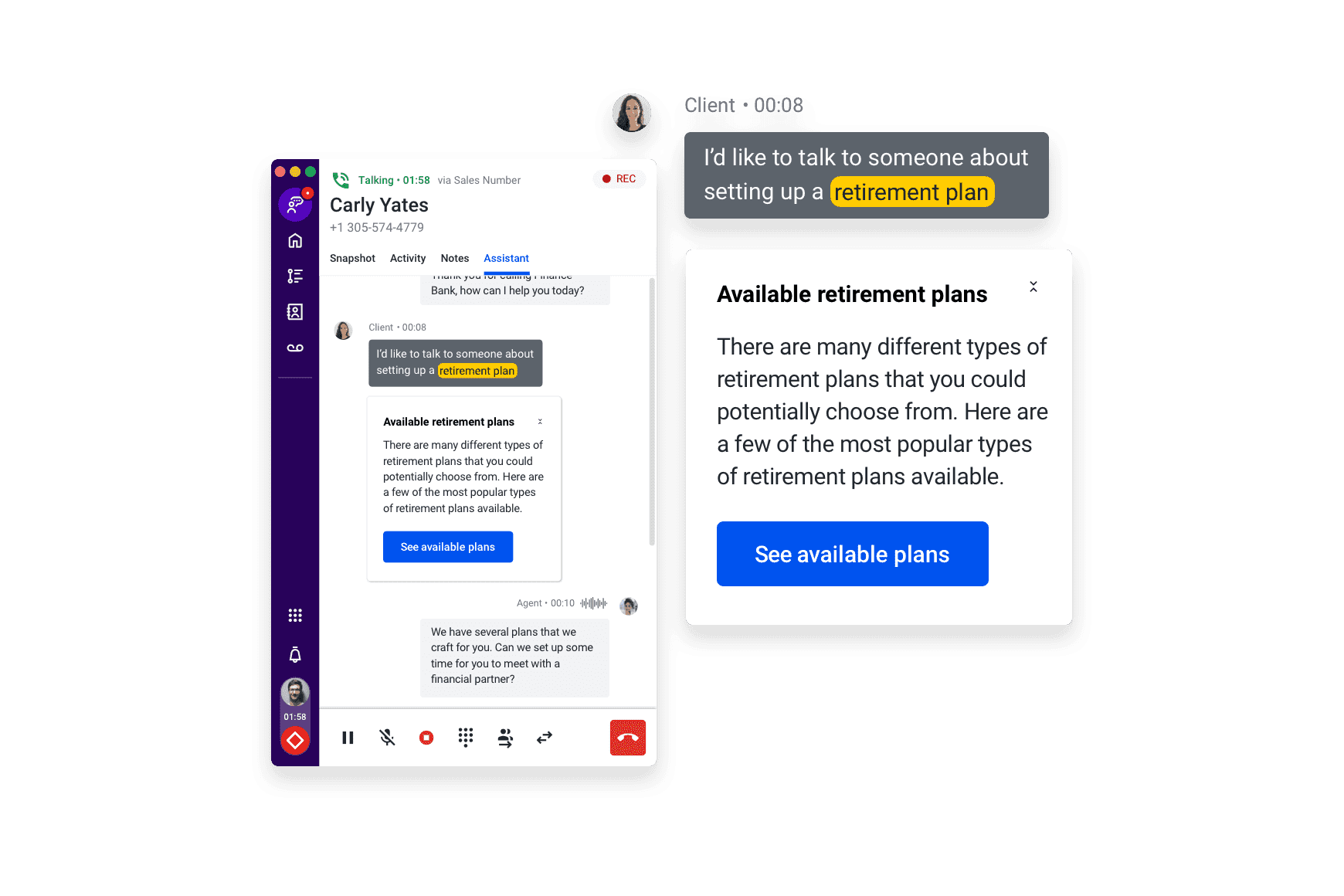 Make every agent your best agent.
Deliver meaningful customer interactions by empowering agents with a personalized assistant that listens, learns, and helps in real-time.
Talkdesk Agent Assist™ leverages Amazon Transcribe to guide agents with content, scripts, procedures, and actions in multiple languages.
Please wait while we validate your privacy settings.