Deliver modern customer service for better citizen and agency experiences.
Talkdesk CX Cloud™ is a FedRAMP® In Process cloud-native contact center platform that helps government institutions deliver on their mission with agility and reliability.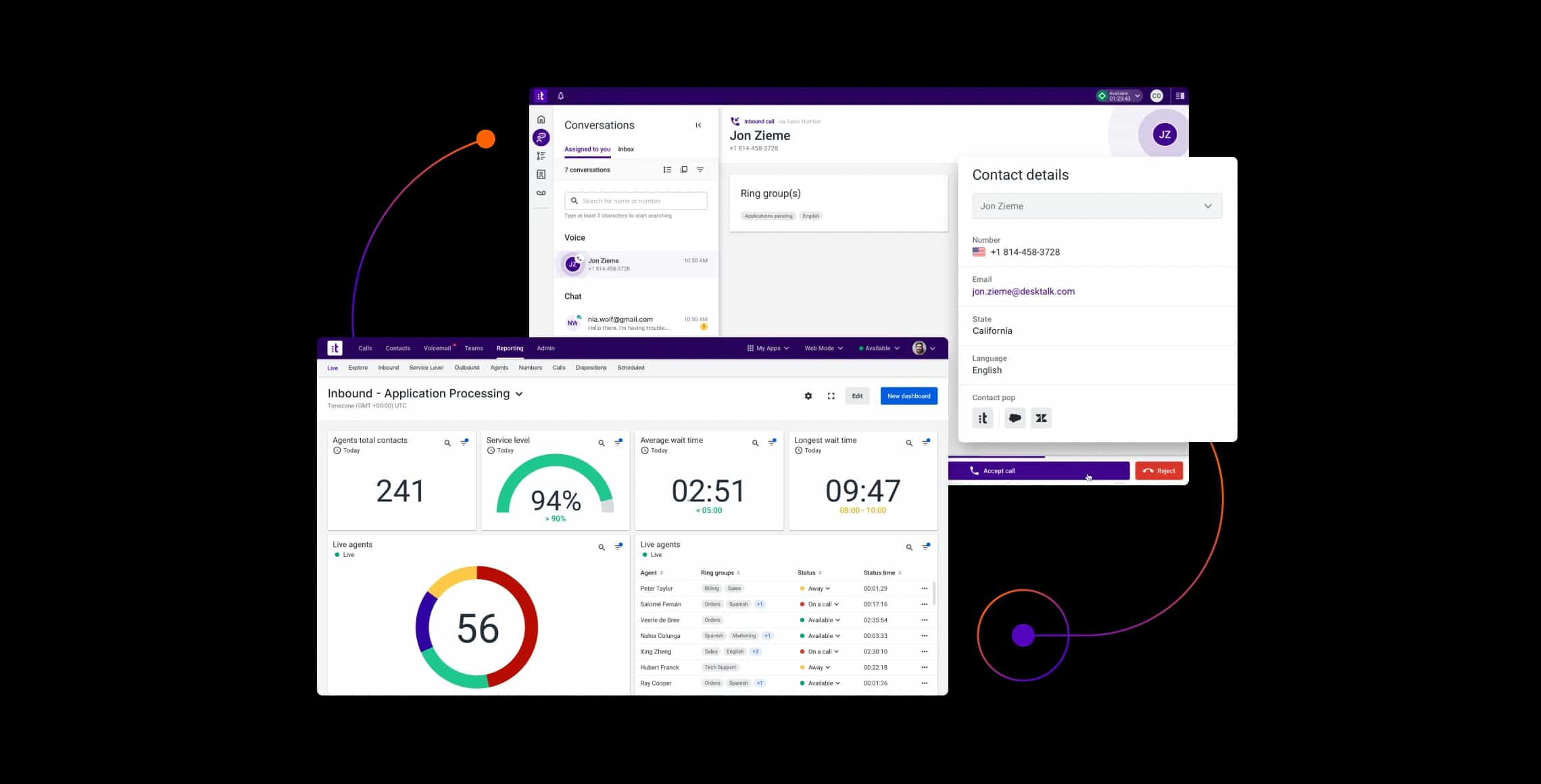 Elevate citizen trust with a secure, modern platform.
Meet your mission to modernize government services with a FedRAMP In Process cloud contact center platform that increases efficiencies and reduces costs through a comprehensive suite of applications for voice and digital engagement, workforce management, and contact center operations. The secure, flexible, and open platform enables greater agility so you can improve citizen experiences and service delivery.
Engage citizens across voice and digital channels.
Enable seamless omnichannel engagement by phone, chat, and SMS. Conversation context is preserved, so you have a complete view of the customer's journey, understand their needs, and deliver better experiences based on their preferences.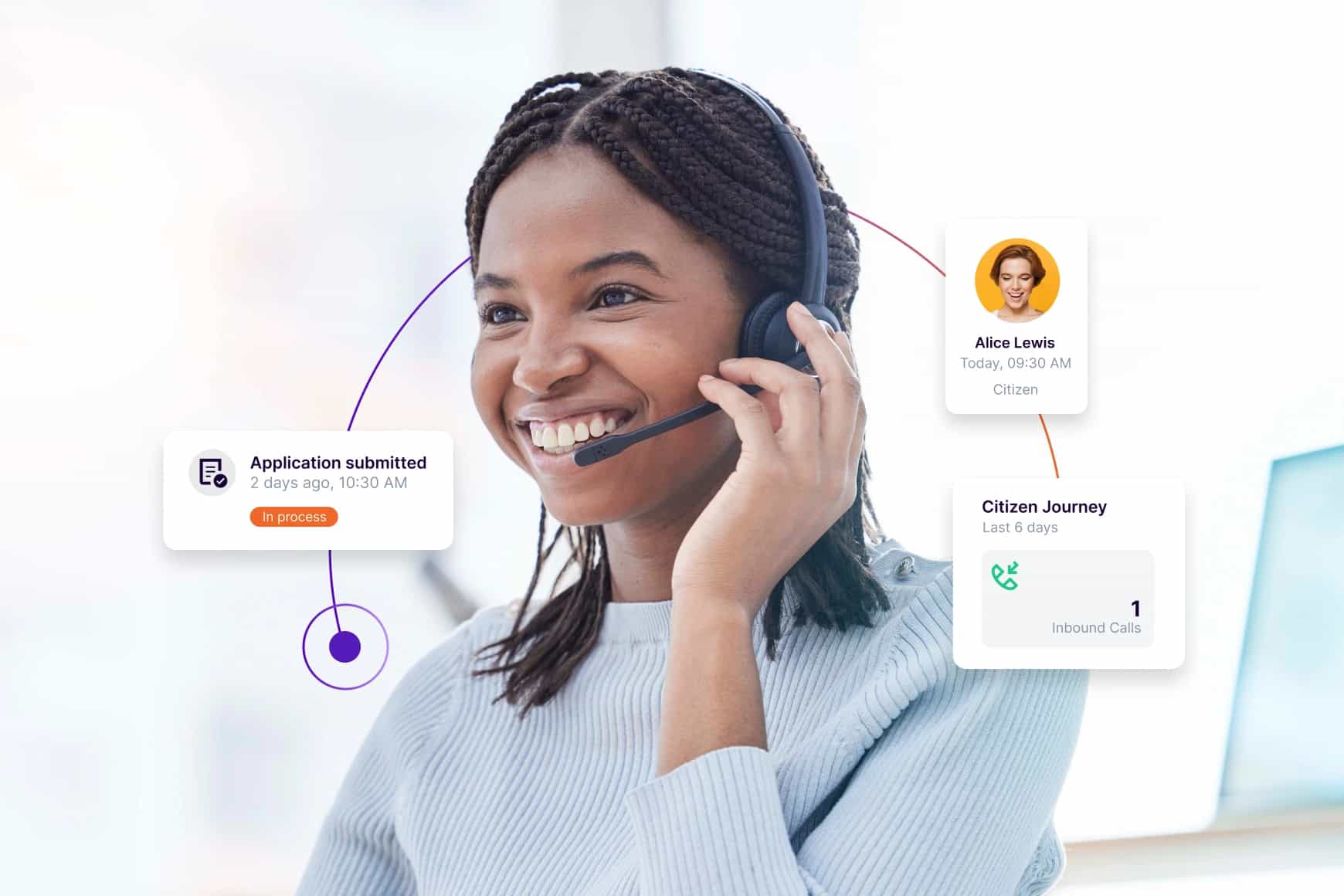 Empower employees with a single interface to work efficiently.
Provide contact center agents the information they need on a "single pane of glass" to resolve citizen inquiries quickly and accurately.
Enable agility with an open and flexible platform.
Non-technical users can orchestrate customer journeys using clicks (not code) to route calls to the right agencies, departments, or resources the first time. Open APIs and a low-code integration builder enable easy connections to other applications and custom integrations.
Meet your mission while optimizing resources.
Forecast and schedule accurately with workforce management tools that anticipate customer demand and optimize staffing. Review and evaluate transcripts to provide feedback and coaching to employees, helping them improve and deliver people-centered customer service.
Performance you can trust.
Talkdesk offers the most comprehensive set of company security certifications and standards across information security, privacy, and engineering security. We also stand by our performance with industry-leading voice quality and uptime SLAs.
Explore key capabilities.
Please wait while we validate your privacy settings.