Can we engineer more inclusive customer service with next-gen AI voice assistants?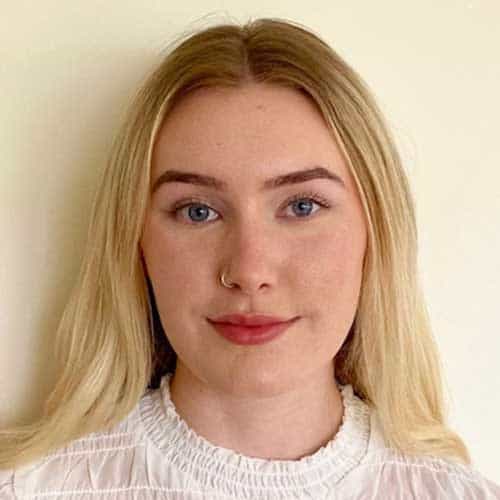 Talkdesk recently hosted a webinar on the topic of next-gen AI voice assistants and whether they will drive more inclusive customer service. The webinar was moderated by Dawn Harpster, senior conversation architect at Talkdesk, and featured Adam Cheyer, co-founder of Siri and former VP of engineering of Viv Labs, and Ben Rigby, senior vice president, head of product engineering, AI, automation, and workforce. The panel discussed the vision and lessons learned from the voice assistant market and explored the possibilities of customer service using AI to drive inclusiveness.
What are voice assistants?
A voice assistant uses voice recognition software to produce audible, natural communication with an end-user. The user can give commands or ask questions, and the voice assistant can perform the tasks or services required. With recent improvements in artificial intelligence (AI) technologies, voice assistants can operate with a higher level of accuracy and are consequently becoming more popular among consumers.
What were the goals of designing a voice assistant like Siri?
Voice assistants like Siri were designed to create a new way for people to interact with technology – through natural conversation. Being able to communicate with a wide variety of services with the aid of a voice assistant has created new ways for people to send a text message, call a friend, or reserve a table at a restaurant to name a few examples. In this webinar, Adam Cheyer explained how Siri took 17 years to design and develop, starting originally as an app and eventually being launched with the iPhone 4S.
What problems do voice assistants solve?
According to the World Health Organization, people living with disabilities make up 10% of the population, at around 650 million people. Ensuring this demographic has access to services is both good for business, and a brand's social responsibility. One solution is offering voice assistants, which remove the need to input text or physically navigate a screen to improve accessibility and eliminate barriers to services.
There is also a growing preference for voice assistants among customers. In 2020, there were 4.2 billion digital voice assistants being used in devices around the world. Voice assistants, or virtual agents help meet customers' preferences and expectations.
One of the most important objectives of the contact center is to increase the customer self-service rate, and 84% of CX professionals believe customers expect 24/7 self-service options. Voice assistants, or virtual agents enable customers to help themselves without relying on a human agent, reducing customer hold times, interaction duration, and cost per contact.
Should voice assistants be conversational?
A key design goal of a voice assistant is to understand the user's commands. However, Adam Cheyer explained that "understand me" can mean a few different things. One meaning is the ability to recognize speech and identify the words spoken correctly. The second meaning is to infer the intent behind the request, known as natural language understanding (NLU). And thirdly, users want the voice assistant to fulfill the request, and to give a 'good' answer. However, it can be difficult to impress or amuse the user without some sense of 'personality'. Adam Cheyer explained how Siri uses "delight nuggets" to offer a light sense of human personality. For example, if a user asked "What is the weather going to be like tomorrow?", Siri would reply "It is going to rain tomorrow," and add "don't forget your galoshes!". These conversational jokes or quips relate to the user's question and drive better user engagement through two-way, natural dialogue to offer a more 'human-like' experience.
What is the future of voice assistants?
Following the launch of Siri in 2011, voice assistants took off as a new paradigm of interaction. They have gained a second wave of momentum with their introduction to AI-powered chatbots and smart speakers, such as Amazon's Alexa. Voice-assisted commerce is also set to boom, with the market value of voice assistant-based shopping expected to reach $40 billion by 2022, with consumer spending via voice assistants to reach 18%.
In this digital-first era where speed, convenience, and efficiency are continually being optimized, voice assistants are becoming increasingly popular within the contact center. AI-powered voice assistants offer an alternative to traditional IVR call routing and enable contact centers to answer every customer call 24/7, deliver customers with the information they need, and reduce cost per contact. As a result, the use of voice assistants in chatbots and smart speakers is projected to quadruple by 2028 in the Asia Pacific region alone.
Voice assistants will also likely start providing more personalized experiences as they become better at distinguishing different voices, and tailoring results according to the specific user's information. Adam Cheyer highlighted how today's voice assistants are designed as 'one size fits all'. As the technology matures, users may be able to define the personality, voice, and even the name of the voice assistant to suit their preferences.
Can voice assistants drive inclusivity?
AI-powered voice assistants are driving inclusivity by enabling brands to interact with their customers in multiple languages, across different time zones. In this webinar, Adam Cheyer also explained how brands further drive inclusivity both inside and outside of the business by incorporating diversity into the creation of voice assistants. Businesses should create developer teams of diverse sexual orientations, races, ethnicities, and socioeconomic backgrounds to ensure inclusivity is infused into the creation of the voice assistants, and reduce the likelihood of implicit bias. A voice assistant that speaks to users of all different backgrounds is often a result of a broader variety of people supporting its creation.
Driving inclusivity of different groups should also be considered. The voice interface of virtual assistants can enable a large group of users to interact with this technology, including those with physical disabilities and visual impairments. However, Adam Cheyer highlighted that some groups, such as elderly callers can be uncomfortable with AI-powered voice assistant conversations. For senior citizens, for example, speech patterns, accents, and response times can vary. Voice assistants should be adapted to specific demographics, and Dawn Harpster highlighted how voice assistants may need more phrase modeling to be more user-friendly for a larger variety of groups.
How accurate does a virtual assistant need to be?
Virtual assistants need to be "trained" to understand customer questions, and know how to provide the right answers to deliver impressive customer experiences. Virtual agents use natural language processing (NLP) and natural language understanding (NLU) to interpret what words a customer is saying, and analyze this text to determine the meaning of the customer's request to provide an accurate response.
It is important to note that NLP and NLU supporting virtual assistants should always be accurate, but they don't need to know everything. In order to be widely used and accepted as a business tool, the virtual agent's knowledge can be focused on their specific use case. For example, in the contact center, a virtual agent could be expected to understand and answer "How can I cancel my order", or "what is the returns policy", but wouldn't be expected to answer "What's the weather going to be today?".
But even with NLP and NLU, virtual agents can't predict the information users are looking for, and this is why its success will also depend on where it obtains its information from. It is important that brands have an effective knowledge base to support their virtual agent's information searches.
What is the connection between customer service and social equality?
There are big opportunities for us to prompt big consumer brands to invest in AI for customer service and actively make efforts for social inclusiveness. The Havas Meaningful Brands report (2021) found that we are entering the Age of Cynicism. Consumers are desperately seeking brands that will make a meaningful difference, with 73% of global respondents believing brands must act now for the good of society and the planet and 64% of people having entered their own age of action, preferring to buy from companies with a reputation for purpose as well as profit. More than half (53%) of people will go even further, saying they are willing to pay more for a brand that takes a stand.
The growing Gen-Z consumer base place a great value and expectation for inclusion both within and outside of a brand. This generation is particularly focused on reducing inequalities (across areas including race, sexuality, and opportunity) and have more love for brands that take a lead on social issues and embrace diversity. Should this expectation gap not be bridged, brands can be labeled as Corporate Social Responsibility (CSR)washing, which can cause significant damage to a brand's reputation.
Social equality isn't easily obtainable, but customer service is one of the best places for a brand to make an actionable, meaningful difference and ensure all of their customers have access and can use their services, and will be treated equally and fairly.
Will virtual agents support responsible AI?
Responsible AI is achieved when an organization takes accountability over its development and use of AI, and this practice is rooted in delivering value and creating positive outcomes that outweigh any potential risks. With this in mind, inclusiveness has to underpin AI adoption for responsible AI to promote accountability and ensure only positive outcomes for their customers.
What are the evolving perceptions of AI and its maturity in the CX space? AI-powered virtual agents are innocent learners and can be trained to offer accurate answers to customers, 24/7 to meet business needs. Voice-based virtual agents are making customer services more accessible to a wide range of people with varying abilities, and open the opportunity to serve those who were previously marginalized by their inability to access information without assistance.
What is the future of AI in the contact center? Virtual agents and Artificial intelligence (AI) technology, is fundamentally shaping how contact centers operate, significantly improving customer experience while delivering cost savings and efficiencies. As evidence of its value grows, AI is increasingly considered a necessity to compete effectively by delivering faster, more accurate customer service.
REPORT
The future of AI in the contact center
Please wait while we validate your privacy settings.