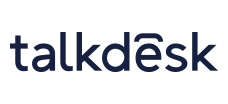 Tuesday, May 29th, 2018,  10 AM PDT / 1 PM EDT
Featuring:
Jeanne Bliss, Founder and CEO, Customer Bliss
Steve Bell, Director of Product Marketing, Talkdesk
You strive to provide amazing customer experiences but are they enough to "make mom proud?" This is the question Jeanne Bliss, customer experience expert, bestselling author and CEO of Customer Bliss poses in her new book, Would You Do That to Your Mother?
Jeanne has more than 20 years helping top companies such as Microsoft, Allstate and Coldwell Banker take their customer experience to the next level. She sat down with Talkdesk's Director of Product Marketing, Steve Bell, to discuss her new approach to CX and how you can use it to transform your own customer experience.
Fill out the form on the right to hear how you can stay competitive in the rapidly-changing CX landscape.