REPORT
Building loyalty in insurance through elevated customer experiences.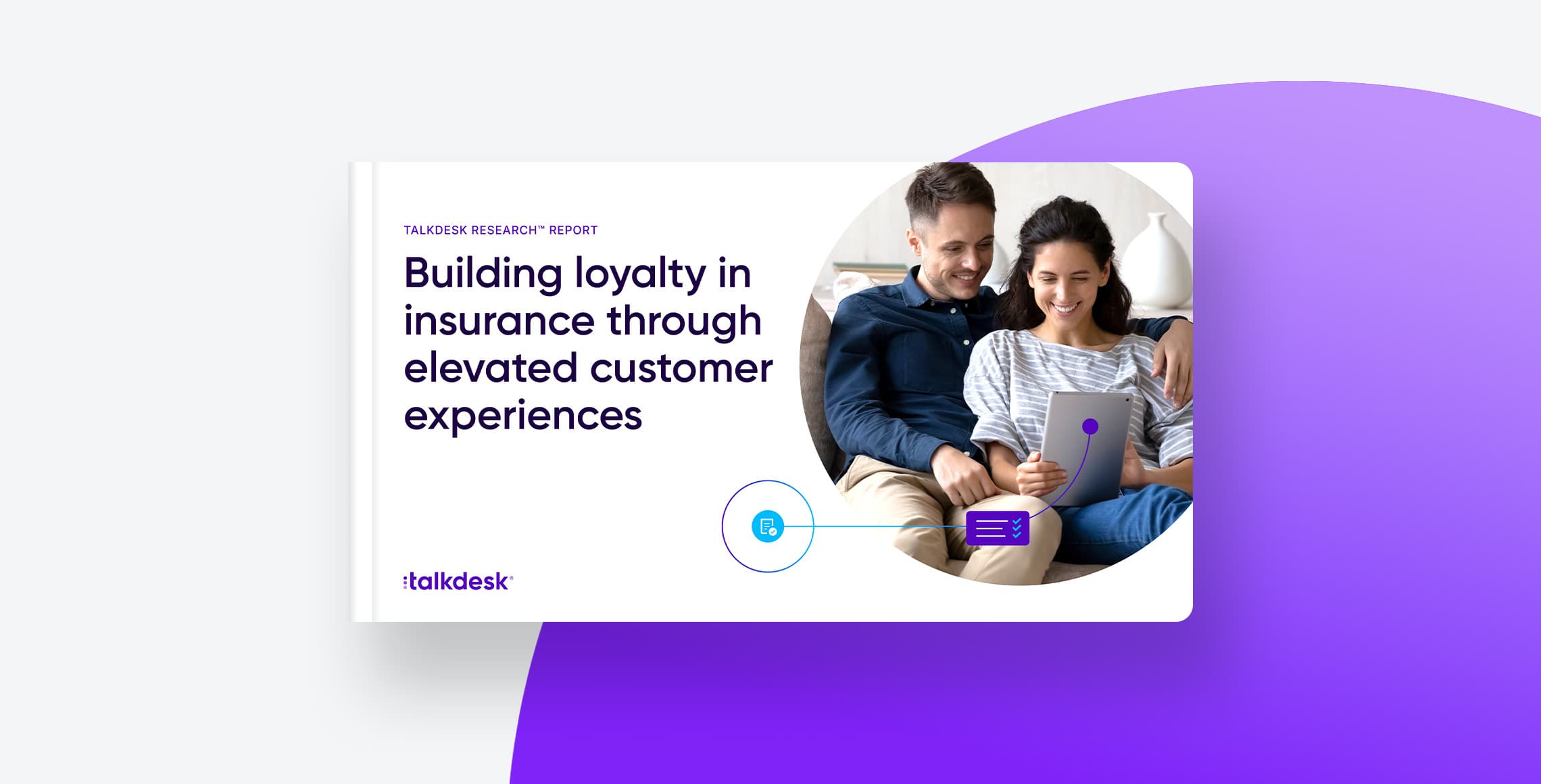 Please wait while we validate your privacy settings.
Insurance has made strides in improving customer interactions, but more work remains to be done—and the stakes are growing higher.
This Talkdesk Research™ report, based on a survey of insurance CX professionals, sheds new insights into insurers' ambitions for improving customer experience and the steps they are taking—or plan to take—to achieve them.
Here you will learn more about how:
Insurers aim to elevate customer and employee experiences to bolster loyalty.

Disconnected interactions and low quality support undermine customer experience.

Applying artificial intelligence for CX enhances service accessibility, consistency, and quality.

Empowered employees can navigate and solve complex customer issues.
You might also be interested in: