Improve CX by increasing digital engagement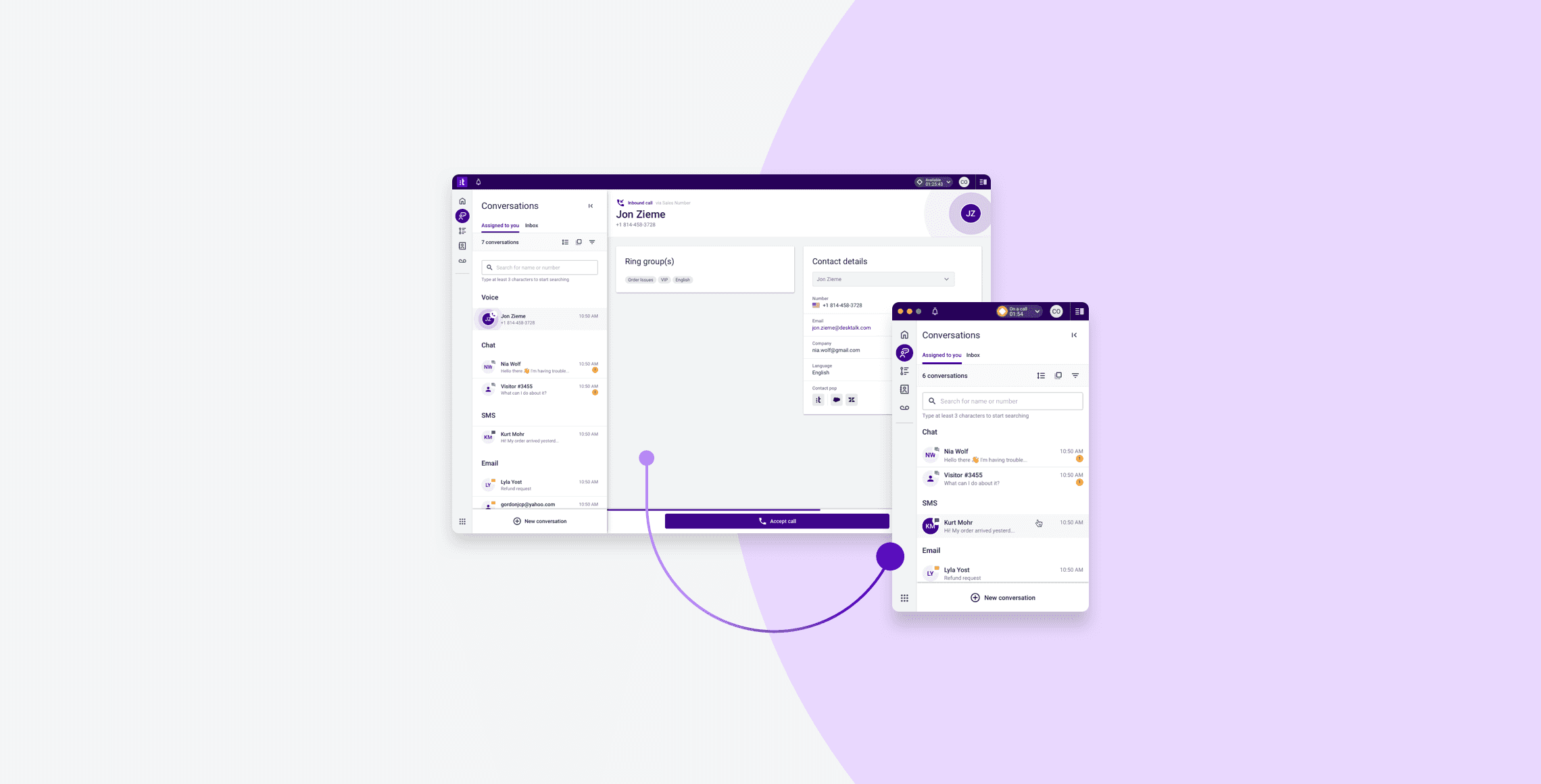 Businesses are increasingly being challenged to meet customers' expectations and provide seamless customer experiences.
Customers demand fast and effortless customer service with no disruptions, and expect more from their brand interactions. They expect to start a conversation on their preferred channel at any time, and then be able to continue the conversation on any other channel without having to restart the conversation.
Learn how Talkdesk Digital Engagement™ empowers your contact center to quickly identify, route, and respond to customer service needs across multiple digital channels, making it easy for agents to deliver a seamless and personalized experience while maintaining a conversation and all of its context, from a single interface.
You might also be interested in: