Integrate digital channels and CRM data with voice communications - all in one central view within the Service Cloud console.
Enable agents to use a single solution for both voice communications and customer data. Talkdesk for Service Cloud Voice improves productivity, reduces onboarding time, and streamlines data collection.
Provide your supervisors with access to contact center reporting and analytics to optimize customer experiences.
Fully embedded within Salesforce.
Call controls within Salesforce's Omni-channel widget and direct access to CRM data provide agents with the right information to quickly assist customers.
Robust and powerful solution.
All the trusted call center functionality you need right within Salesforce.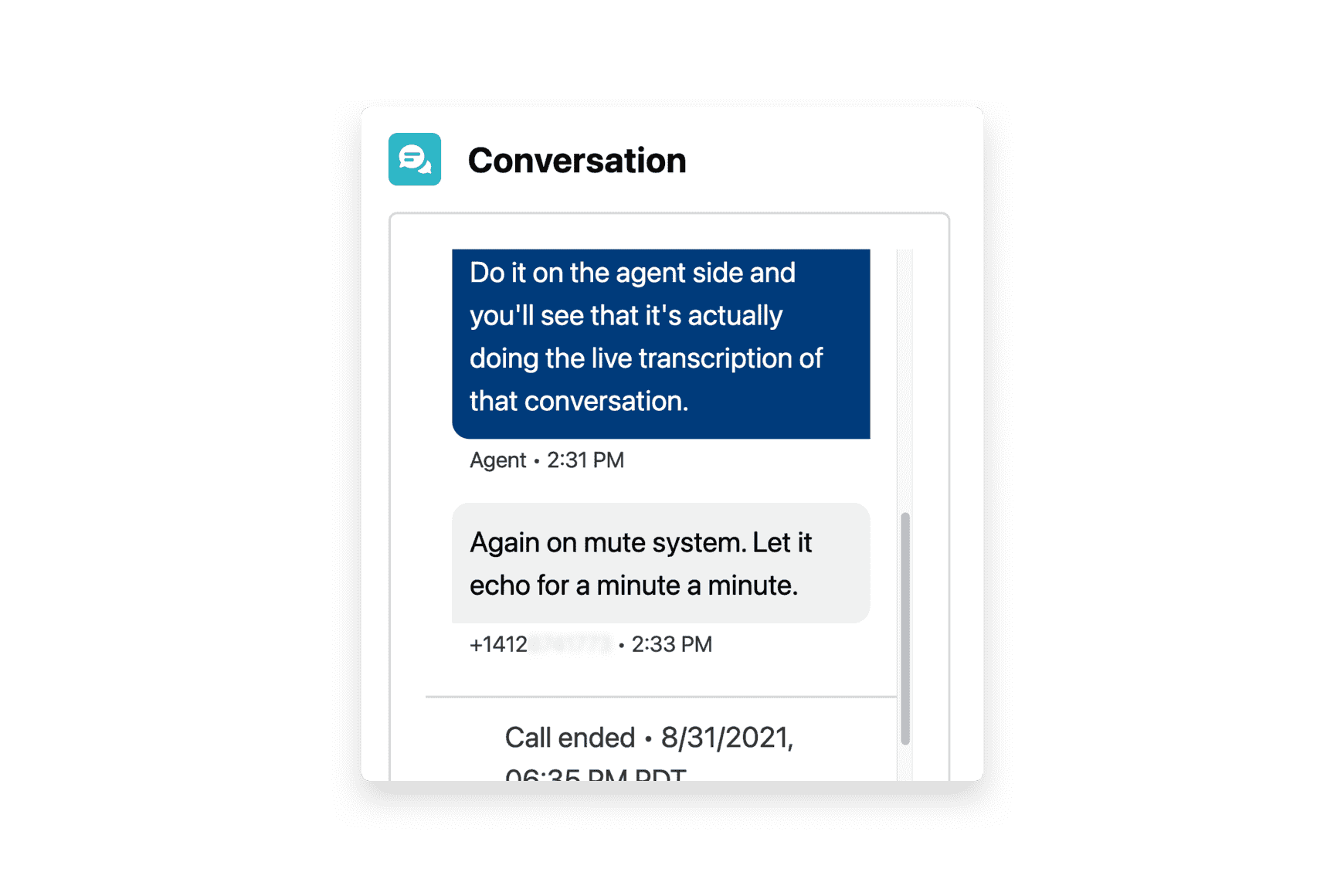 Comprehensive real-time and smart reporting.
Monitor calls to ensure employees have complete visibility without having to leave Salesforce.
Already using Salesforce?
Download Talkdesk for Service Cloud Voice from the AppExchange to start improving the customer experience and optimizing your employee experience.
Talkdesk for Service Cloud Voice features.
Please wait while we validate your privacy settings.