When communication between agents is easy and contact center operations are organized and efficient, your agents are empowered to provide stellar customer experiences.
Unified Communications as a Service (UCaaS) helps businesses of all sizes across many industries. Unified Communication includes tools that make it easier for teams to collaborate on core business tasks across multiple channels. And when it comes to operating a contact center, UCaaS facilitates communication between agents. When internal operations for a contact center are flexible, responsive, and well-organized, agents deliver an overall better customer experience.
What is UCaaS?
The umbrella of UCaaS covers several different tools that help employees collaborate on daily tasks. Since this suite of communication channels is cloud-based, all workers–especially remote workers–can collaborate in a flexible, adaptable environment. Usually, a single UCaaS provider offers tools within a platform, making it easier for companies to implement. This also makes transitioning between communication modes seamless, since they are all handled on the same platform and using the same user interfaces.
What are the different components of UCaaS?
A UCaaS platform includes a variety of communication channels. The goal is to create a flexible work environment for the various teams within a company, making it easier for them to communicate. UCaaS takes many of the technologies that staff already use in their everyday work, such as chat messaging/texting, voice calling, and video conferencing, and offers them together as an interconnected, cloud solution.
Voice calls.
Of course, UCaaS provides telephony options for employees to communicate with each other via tried-and-true voice calling. However, these cloud calling features often provide more benefits than if team members used regular phone calls to collaborate. For example, some UCaaS solutions offer advanced features such as call recording, sentiment analysis, and call routing.
Video conferencing.
In today's remote-based world, most businesses are familiar with using video conferencing to conduct daily business. It makes sense why: video conferencing facilitates a more personable interaction by allowing meeting attendees to communicate with the same nuances they would use in a face-to-face setting, like facial expressions, body language, etc.
Accordingly, a UCaaS solution offers tools within its video conferencing platform, such as file and screen sharing, that create an efficient work environment for a dispersed team to communicate.
Instant messaging.
It saves time and effort for a team to have a quick, casual exchange over messaging, instead of organizing a video meeting or making a voice call. UCaaS instant messaging provides teams with an easy and convenient way to connect and collaborate and can also use SMS/MMS texting or third-party apps.
Accessibility on mobile devices.
Many UCaaS solutions also make these three channels (voice calls, video conferences, and instant messaging) available on mobile. Most providers offer apps and mobile-friendly websites that can be pulled up on a mobile device's web browser. With this level of flexibility, employees stay up to date on internal communications. The mobile aspect of UCaaS makes it even easier for remote colleagues to stay connected to each other.
Status.
UCaaS solutions often give employees an option to see each other's "statuses." These statuses can show important information and provide feedback on each team member's availability. For instance, an employee can display that they are on vacation, to ensure that team members do not expect an immediate response while they're out of town. As another example, a team member in a different time zone could set their status to display when they end work for the day at 5 p.m. their time, or when they are asleep and unavailable during other colleagues' regular work hours. This ability to set work status makes it much easier for globally dispersed teams to work together well, and understand each others' availability.
Benefits of UCaaS solutions.
UCaaS solutions provide opportunities for collaboration, innovation, and connection between colleagues. Because so many teams are no longer working in an office, or even in the same time zone, older solutions for collaboration such as in-person meetings and private branch exchange (PBX) phone systems are not relevant anymore. UCaaS was made for remote work environments. It also provides benefits such as:
Flexibility.
UCaaS makes it easy to add or remove users. Instead of needing to stand up physical office equipment and phone connections as with on-premise solutions, UCaaS enables businesses to simply create virtual accounts for new hires or delete an account if an employee is no longer with the company. It only takes minutes to do so.
Lower up-front costs.
UCaaS also has a much lower up-front cost. On-premise equipment often requires proprietary hardware to set up, along with IT expertise to stand up and maintain it all. In comparison, UCaaS does not require any specialized staff for installation or upkeep. The software is built to be user-friendly. In addition, it often includes features such as a help desk to assist administrators, at little or no additional cost. Overall, this means significantly less staffing and equipment costs for your organization.
Less downtime.
In the case of an emergency or outage, on-premise solutions can be down for days. Because they are located at a private central location, they will be disrupted if something happens at that office or headquarters building. UCaaS, on the other hand, is much more stable in the case of emergencies because it is cloud-based and hosted from multiple data centers.
Quicker updates and security patches.
When it comes to UCaaS, the service provider's team is wholly responsible for providing their clients with updates and security patches. There's a good chance that a UCaaS solution will have an entire team of dedicated experts focusing on making their product the best it can be and delivering updates to their customers. On-premise, by contrast, is completely reliant on your internal staff to provide fixes and maintenance. When it comes to security issues, a UCaaS solution is often the better choice, simply because patches happen much more efficiently and frequently than if your in-house team was trying to keep up with them.
Key features and functionality of UCaaS platforms.
UCaaS has a few distinguishing features:
Cloud-based.
First and foremost, UCaaS is cloud-based, so it is easier to deploy, scale, and maintain than on-premise solutions. Globally-dispersed teams especially benefit from UCaaS's cloud-based solutions. Once deployed, a UCaaS solution can be immediately available in any location, anywhere in the world, so long as there is an internet connection.
Hosted by a provider.
A single provider hosts a UCaaS suite. This means that all of the tools included in the UCaaS solution—telephony, video conferencing, instant messaging, and others are managed by the same third-party administrative system and work together. And it all stays up-to-date and running, without the organization needing to manually manage updates, or spending time working across a variety of interfaces and management portals.
Created for internal operations.
UCaaS is made for internal teams. It is often grouped with Contact Center as a Service (CCaaS). Although they share similar attributes (cloud-based, focused on streamlining communication, and more), UCaaS and CCaaS serve different purposes. UCaaS was built for employees within the same company to speak with each other, not any external audiences such as customers. But by streamlining communication and improving collaboration, UCaaS indirectly affects customers by enabling agents to give them a better experience. When the agents of a contact center can work together better, their customers benefit as well.
Is UCaaS a good fit for your business needs?
Businesses can ask themselves a few questions, to see if UCaaS is a good fit for them.
Will UCaaS save money for the business at this time? If your business just invested in a new on-premise system, it might not be the best time to purchase another new solution. On the other hand, if you have already been considering replacing your existing system soon, it would make sense to investigate switching over to Unified Communications as a Service (UCaaS).
Is there a platform that aligns with your organization's needs, based on size, budget, and business plans? Speak with the various teams throughout your organization who will be using this platform. Then make a list of the features that they currently use with your on-premise unified communications, or would like to see in a future solution, and see how well it aligns with available UCaaS platforms.
Can a UCaaS platform align with your security requirements? This question depends on which type of organization you run. If you need to keep compliance laws such as PCI, GDPR, or HIPAA in mind then remember these requirements when deciding whether or not to invest in a UCaaS platform. UCaaS solutions often include industry-standard security features, but it's important to know if a particular platform will align with your organization's specific security needs.
Challenges associated with implementing or using UCaaS platforms.
UCaaS platforms have numerous benefits, but can also present challenges to teams, such as:
Complications with current systems.
It can be difficult to work with both a UCaaS platform and a legacy on-premise system. Teams need to consider a full migration and plan a roadmap around this possibility. In some cases, the legacy system can be integrated with the UCaaS, but this could defeat the purpose of migrating to the cloud because it would still require organizations to upkeep the on-premise systems. Plus, as businesses move towards cloud-based platforms, the best way to stay ahead in a changing world might be to make the switch cleanly and quickly.
Internet requirements.
Some businesses also struggle to implement and use UCaaS because it needs high-speed internet access for all users to work correctly. In some areas of the world, this might not be possible, making it difficult for some organizations to include all employees when deploying the new platform. Of course, as remote work becomes more popular most workers will find themselves in situations that require high-speed internet. If a UCaaS deployment isn't the factor that requires it, then they will likely face a different challenge that needs greater bandwidth. So it is likely that making this switch, while difficult at first, will pay off more in the long run.
How to overcome these challenges.
Talkdesk partners with you to help define your goals and translate them into an actionable plan. Our industry-leading support experts are here to help tackle any implementation challenges you may be facing so that you can focus on developing your contact center strategy and running your business.
Unified Communications as a Service provides countless benefits to businesses, enabling them to scale their remote workforce, stay in touch more easily, and prepare for the future of cloud-based business tools. Despite concerns of security and cost, UCaaS usually ends up less expensive and more secure than practical on-premise solutions.
If you're considering getting started download our checklist for tips and guidelines for a successful UCaaS/CCaaS integration.
FAQs.
What does UCaaS stand for?
UCaaS stands for Unified Communications as a Service. It describes a service that delivers a platform with all the tools you require for internal communication in one location.
What are UCaaS and CCaaS?
Both UCaaS and CCaaS are cloud-based platforms that integrate communication tools, but they serve two different purposes. UCaaS (Unified Communications as a Service) provides internal communication tools all in one place to help teams stay on the same page. CCaaS (Contact Center as a Service) connects customer service and sales representatives to customers.
Why switch to UCaaS?
There are many benefits to switching to UCaaS. Not only does UCaaS offer cost savings, but the principal benefit comes from avoiding the considerable labor burden of maintaining a unified communications infrastructure on-premise. Shifting the capital expense of on-premise hardware to an operational subscription-based model also makes budgeting easier. Building out to accommodate greater numbers of users is as simple as contacting your account manager and increasing your user licensing. Finally, with an increasingly remote-connected workforce, placing your unified communications infrastructure in the cloud has immediate benefits to availability and security.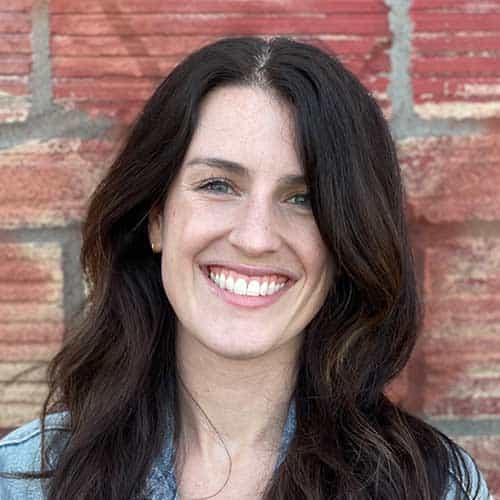 Please wait while we validate your privacy settings.