Let's get phygital: Taking the credit union member experience into the future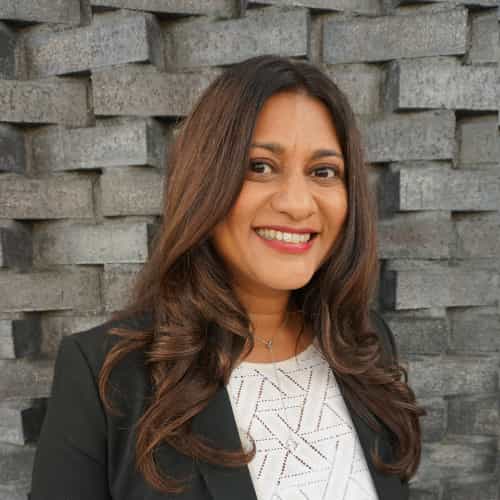 Credit unions have evolved their member experience from the traditional branch-based model to using technology and AI, but the future is phygital.
Credit unions have long prided themselves on providing excellent service, but in actuality, member experience can be uneven and disjointed.
As digital-native platforms set the bar with exceptional service, a younger member base has come to expect integrated end-to-end experiences across multiple channels.
Credit unions that offer a suite of one-off niche features are settling for "good enough". True transformation requires leveraging the power of advanced AI-infused platforms that empower them to meet and exceed member expectations.
Credit unions have come a long way. What were once essentially local businesses based on individual relationships with members and in-person interactions have now evolved into organizations expected to compete with the same level of digital yet personalized experiences members receive from innovative retail and technology companies.
Despite having more tools than ever at their fingertips, credit unions faced with limited economic and technological resources can still find it challenging to provide the high level of personalized service—across multiple channels—that members expect from them. All too often they get bogged down in a bevy of specific point solutions that are not only cumbersome and inefficient for employees but fail to provide a seamlessly integrated member experience.
Talkdesk and the Credit Union Times recently hosted a webinar about the evolution of the credit union member experience. The speakers take a look back at where credit unions have  been, as well as where they are headed—and explore how organizations such as Talkdesk are driving the industry forward.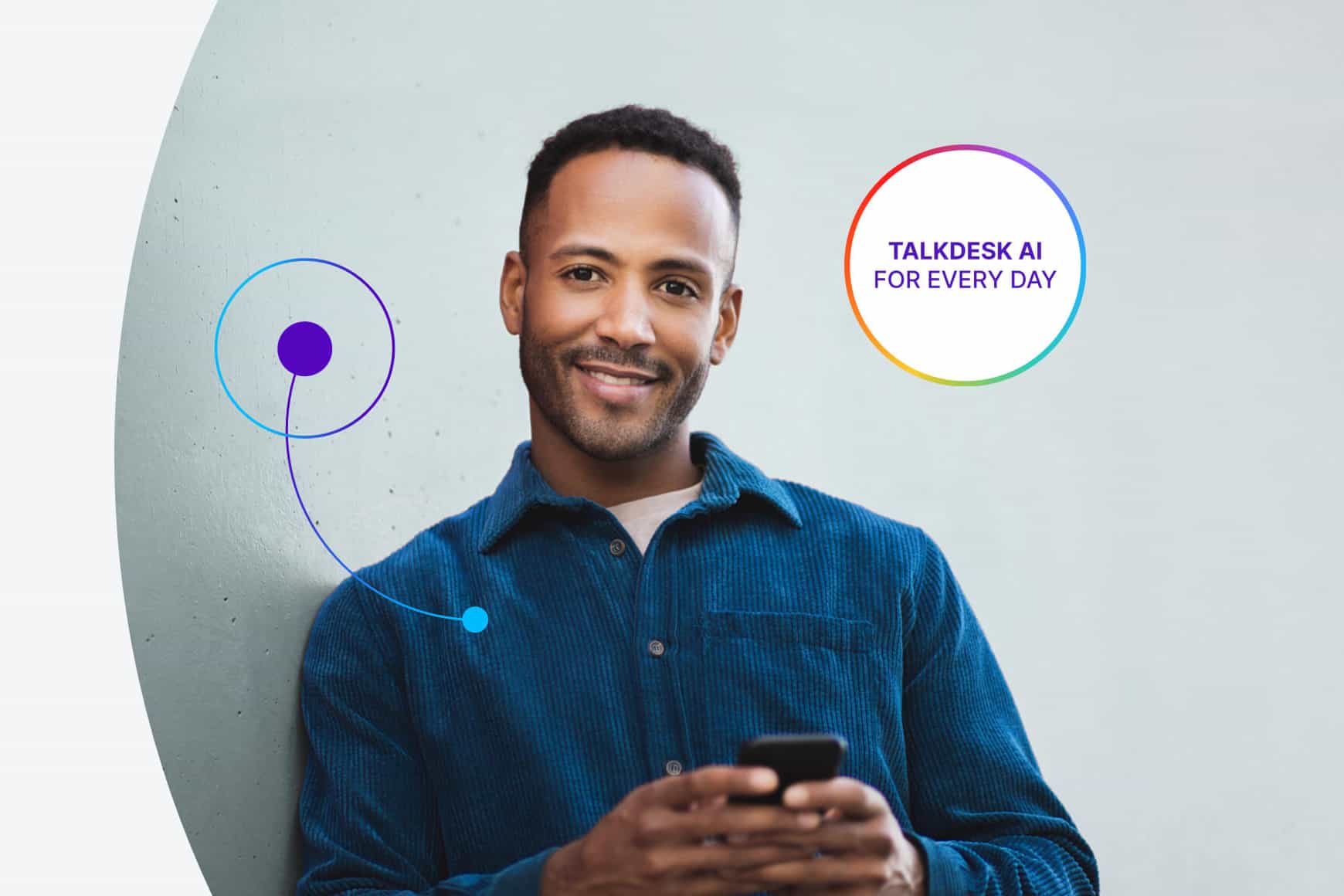 webinar
Driving exceptional member engagement & growth with AI
Where we started: Overcoming limitations in credit union member experience.
In the pre-internet era, credit union operations were based around branches and phone lines, and the service experience was often disjointed and departmentalized. The member experience was uneven and highly dependent on the volume of demand on any particular day. For instance, a member might have a great experience when things are slow, but on payroll day they experience long lines at the branch and higher wait times on the phone.
Contact centers existed, but were siloed. Members could call and choose from a menu to access different service options—possibly getting transferred multiple times before getting their needs addressed. Each service was provided by individuals with specific areas of expertise, and preliminary automation efforts focused on specific use cases (like lending and underwriting). Automation efforts weren't integrated or experiential.
Essentially, it was up to employees to go above and beyond to provide an exceptional credit union member experience, even if that meant using numerous different systems and multiple manual touch points. Credit unions prided themselves on providing excellent service, but the truth was they were actually falling behind the CX curve.
Where we've been: Stabilizing with technology.
Credit unions knew the long wait times at branches and on phone lines were negatively affecting their member experience. And they knew that if they wanted to grow, they would have to improve service.
The prevailing opinion was if they could simply get people out of line, it would allow the organization to successfully evolve to the next level of CX. That was the impetus behind the first wave of investment in technology and automation.
Focus immediately fell to contact centers.
The goal was to get as many members as possible to effectively use this channel as their primary service point, easing the burden on branches. Credit unions started partnering and creating Credit Union Service Organizations (CUSOs), pooling resources in order to better leverage the available technology.
New functionalities such as call distribution, call trees, expanded hours, and even online banking emerged as a result. At the same time, the silos were coming down within the credit unions themselves. Improved education and training made it possible to shift call volumes and responsibilities around the contact center and to develop skills-based call routing to reduce the multiple-transfers problem.
These changes were effective at standardizing service delivery and improving the credit union member experience. However, it also led to lots of fragmentation within the contact center ecosystem. Credit unions were essentially putting out small fires one at a time with point solutions aimed at enabling a particular capability. And these features were often purchased from outside developers.
This dependency on third-party vendors hindered credit unions' ability to innovate and minimized their control of the overall member experience. As complexity increased, more training and retraining became necessary, and employees found themselves juggling up to a half dozen different applications running on disparate systems. These inefficiencies impacted employees' ability to provide exceptional member experiences.
Where we are: Strengthening through omnichannel.
As technology continues to evolve, it has become clear that the problem is even more complex than originally anticipated. Suddenly it isn't just about what's happening in the branches and contact centers, but in mobile applications and online. Meanwhile, innovative retail and technology companies are raising the bar across the entire marketplace with their exceptional levels of service and convenience.
Credit unions must make the member experience more ubiquitous and streamlined across all channels to remain competitive. They've started looking at data, and how to accumulate it and use it to provide consistent service levels. This digital omnichannel approach advanced faster than expected with the onset of the pandemic, as the world moved online.
We've since seen the appearance of solutions like interactive teller machines (ITMs) that provide a virtual version of the in-person banking experience, as well as chatbots for websites and mobile apps. These—and other innovations that use basic forms of AI—have proven to be helpful at certain tasks and make it possible to deliver better and more consistent service.
It may feel like the industry has finally achieved the digital transformation that everyone's talked about for so long. However, the work of providing exceptional credit union member experiences is never done. Stopping at digital transformation results in a "good enough" experience, but there's more to be done. The future lies beyond the omnichannel world, with powerful and rapid opportunities for credit unions to excel in CX.
Where we're going: Elevating to the phygital world.
Credit unions have evolved from the traditional branch-based model to having a multitude of niche players providing equally niche solutions. But they are still failing to truly leverage the potential of advanced AI-infused experiences. That's where phygital capabilities really come into play. The goal is to orchestrate a single end-to-end member experience irrespective of where the interaction begins or ends—delivering a digital experience with a human touch.
For instance, chatbots should be able to not only understand users and meet their immediate needs, but detect their intent and proactively recommend products and services. Members shouldn't bounce between people and systems, but move seamlessly through self-service and human-assisted channels. But the only way to get there is by moving to an integrated platform infused with AI.
As demographics change, credit unions are increasingly serving younger members who are used to their experiences being delivered on integrated platforms. They not only appreciate, but demand a modern experience that can be delivered via features such as biometric authentication, robotic process automation (RPA), and machine learning algorithms, allowing for streamlined interactions and smart recommendations.
If credit unions don't give today's members what they've come to expect, they will seek it elsewhere. Solving yesterday's problems is no way to win the future.
To learn more about how credit unions can deliver phygital experiences and delight members, watch the full webinar.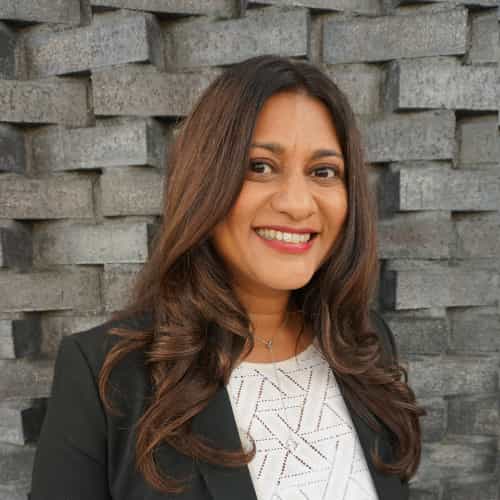 Please wait while we validate your privacy settings.