Press Release
Talkdesk Raises $100 Million to Power the Contact Center of the Future
Funding to Accelerate Enterprise Platform Innovation and Global Expansion
SAN FRANCISCO – October 3, 2018 – Talkdesk, the fastest growing Contact Center as a Service provider, today announced $100 million in Series B funding led by Viking Global Investors with participation from existing investor DFJ. As the largest round ever raised for a private company in the contact center industry, the funding is strong validation of the company's current performance and future potential.
This round comes after a year of tremendous momentum. Over the past 12 months, Talkdesk has been named a Visionary in the Gartner CCaaS Magic Quadrant, named a Strong Performer in The Forrester Wave™: Cloud Contact Centers, and acknowledged as the fastest-growing provider in the cloud contact center software market by Frost & Sullivan. Since launching its Enterprise Contact Center Platform, which offers global scalability along with high availability and call quality backed by service level agreements, Talkdesk has gained traction and won large enterprise customers such as The Scotts Company, Discovery Education and Avetta.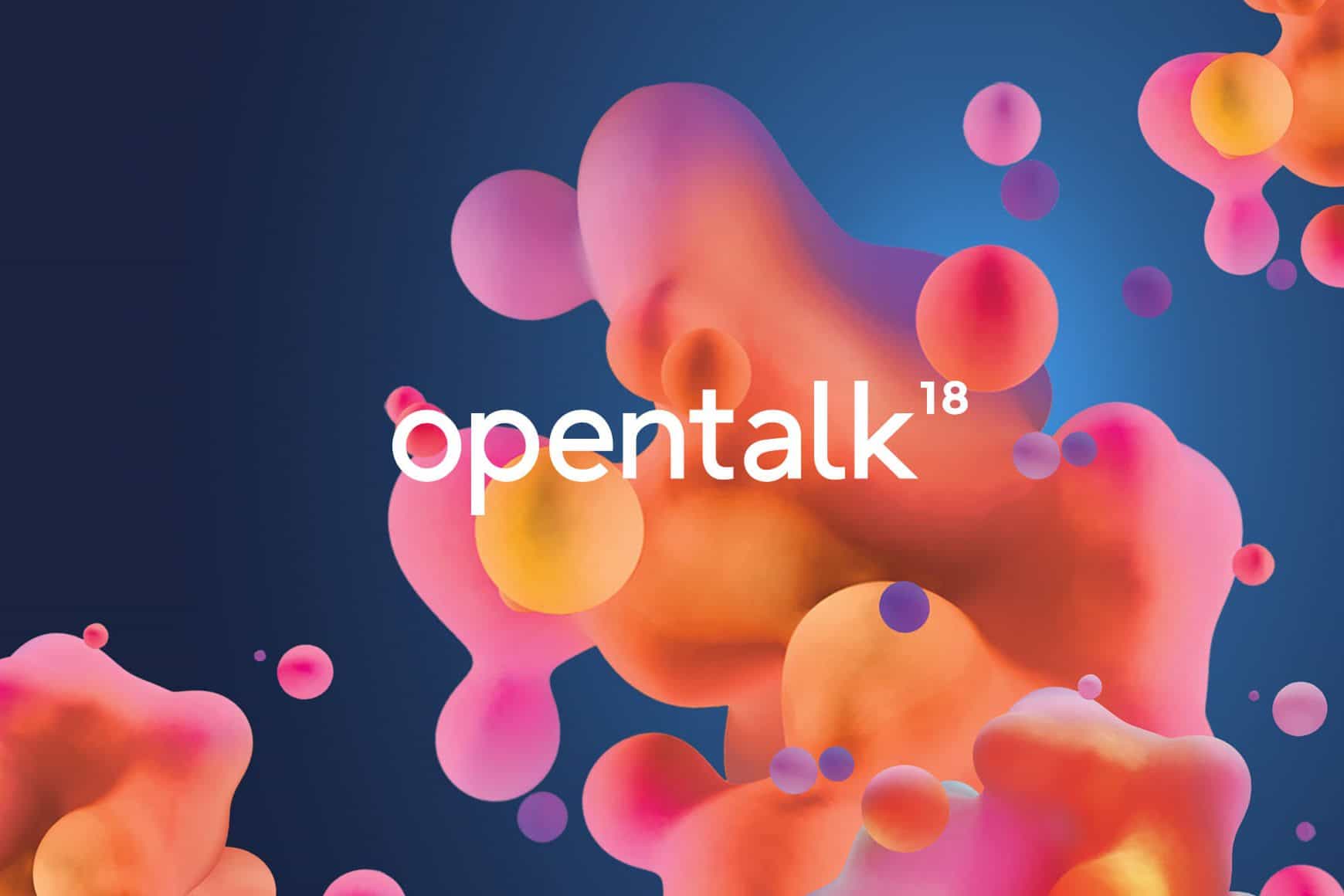 Join us at Opentalk18, the premier Customer Experience conference
"If you survey our competitive landscape today, most of the products are going on 20 years or more in age. With our modern architecture, we are turning the contact center industry on its head," said Tiago Paiva, CEO of Talkdesk. "Today's funding ensures that Talkdesk continues our momentum to lead change in this market and serve our current enterprise customers as well as the rapidly increasing number of global contact centers looking to benefit from a modern cloud platform."
Following early investments from Storm Ventures, DFJ and Salesforce Ventures in 2014 and 2015, this round of capital allows Talkdesk to accelerate its mission to make interactive customer experience a competitive advantage for companies around the world. To empower customer service representatives and improve the overall customer journey, the company will double-down on research and development in key technology areas, such as intelligent context-sensitive routing of voice and digital interactions, actionable analytics, machine learning and artificial intelligence. Talkdesk will also expand its unique AppConnect Innovation Ecosystem, which allows companies to instantly add new capabilities as their business and technology needs change. The company currently has offices in the U.S., the U.K. and Portugal and will continue to aggressively grow its global operations, marketing and sales organizations.
"Today's digital-first customers expect immediate and personalized answers, yet the majority of companies have not yet adopted a flexible, cloud-native platform to enable this level of agility and service," said Josh Stein, a partner at DFJ and an investor in companies such as Box, Twilio and Redfin. "We are pleased to continue investing in Talkdesk, which has grown into an enterprise company that is leading the transformation of the $40+ billion contact center market. We believe that 2019 will be the year that cloud-based contact centers become the rule, not the exception, and Talkdesk will lead the way."
"Talkdesk is an industry disruptor in the cloud contact center market and is proving how next-generation cloud contact centers are revolutionizing customer care," said Nancy Jamison, Principal Analyst at Frost & Sullivan and author of Frost & Sullivan's Cloud Contact Center Buyers Guide, North America, 2018. "Contributing to its growth is highly intuitive, fast and simple to use set up and administration, as well as global voice-quality SLAs based on MOS measurements and the ability to have global visibility across all centers. This round of funding is a solid validation of the company's vision and strategy, and will enable them to innovate in the market."
With more than 1,400 innovative, customer-centric customers such as IBM, Peloton and Stitch Fix, Talkdesk will continue to remake the contact center industry and drive the next generation of interactive customer engagement.
Additional Information
About Talkdesk
Talkdesk Enterprise Contact Center Platform empowers companies to make customer experience a competitive advantage. With enterprise-class performance and consumer-like ease of use, Talkdesk easily adapts to the evolving needs of sales and support teams and their end-customers, resulting in increased customer satisfaction, productivity and cost savings. More than 1,400 innovative enterprises around the world with thousands of seats, including Cognasante, Acxiom and Zumiez rely on Talkdesk to power their customer interactions. Learn more and request a demo at www.talkdesk.com.
Media Contacts:
Gavin Gustafson
(801) 560-0073
Chad Torbin
(415) 548-6535