Top 5 reasons to attend Tropisueño during Dreamforce, San Francisco, November 19-22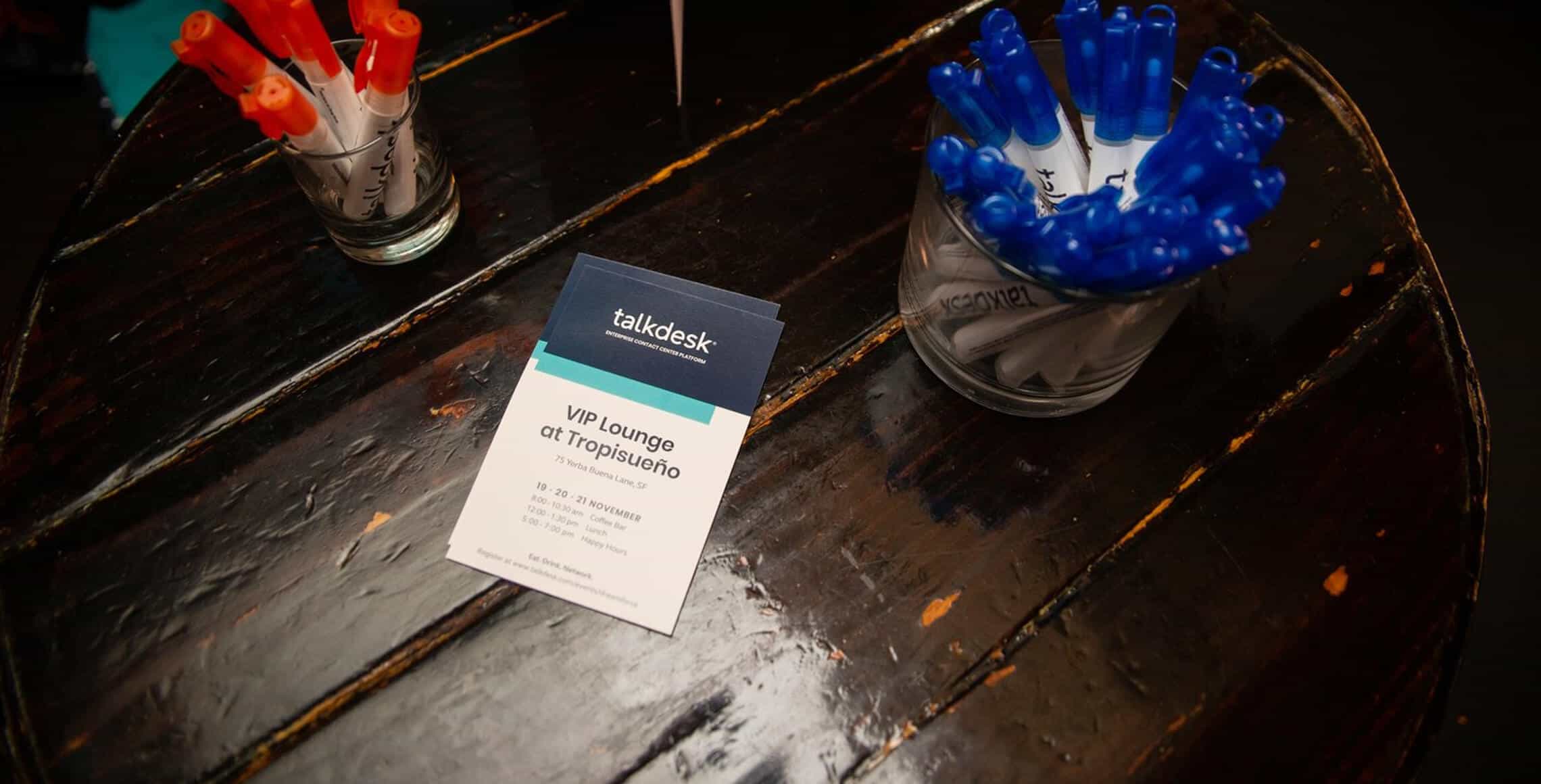 Tomorrow is taco Tuesday, tequila tasting and Talkdesk at Tropisueño
We know that's a lot of T's, and we also know they are conversation starters. Sueño means dream in Spanish and four dreamy and informative days are what you'll get visiting the Talkdesk VIP Lounge at Tropisueño during Dreamforce, November 19-22, 2019. Here is why you should be there:
1. End bad customer service for the world with Talkdesk
You will have access to one-on-one meetings with Talkdesk product and industry leaders, and experience personalized demonstrations of Talkdesk for Salesforce, Talkdesk Mobile and Talkdesk Agent Assist. Additionally, you will have the exclusive opportunity to preview new Talkdesk innovation and roadmap updates. This VIP access is available through pre-registration, or onsite at Tropisueño.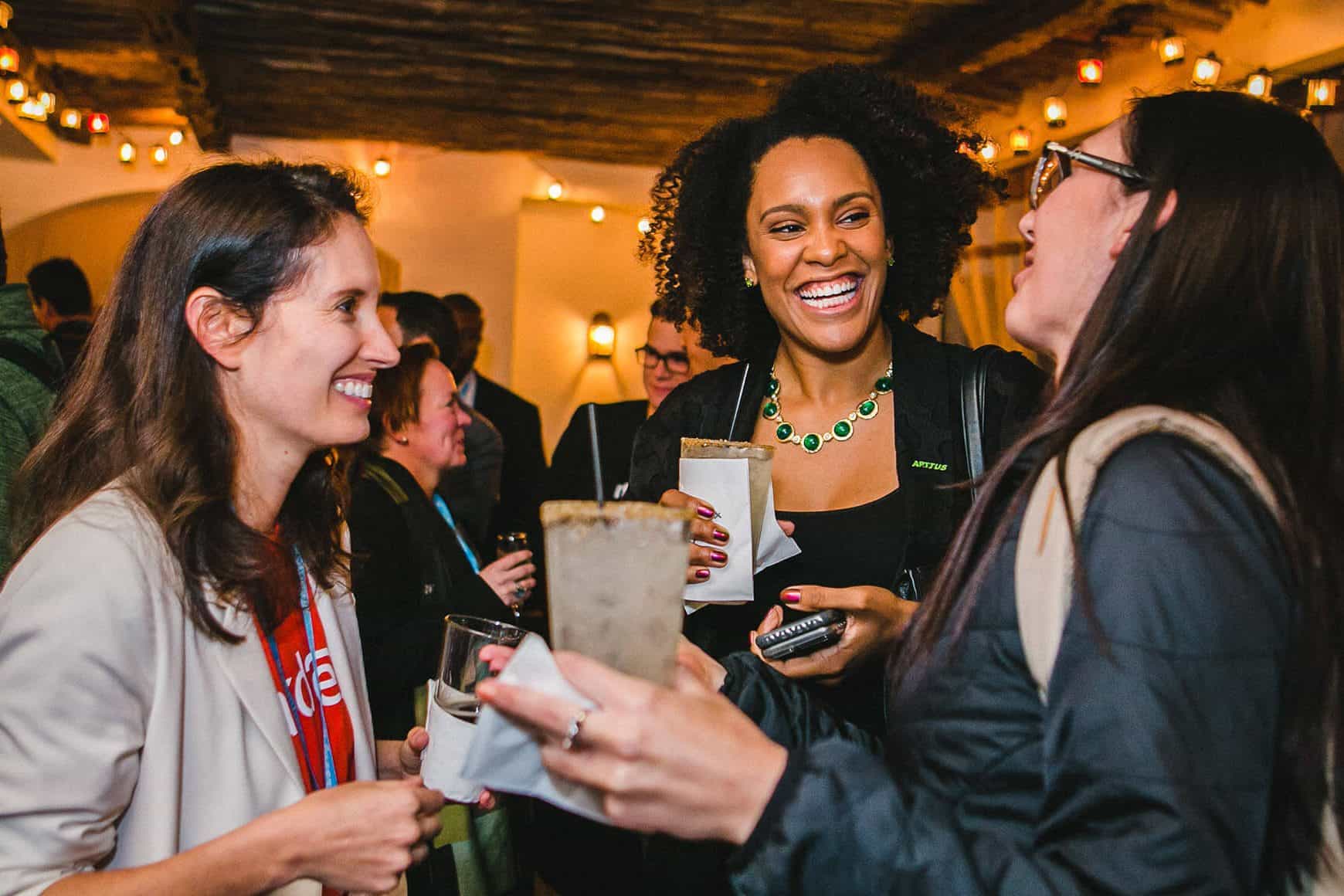 Join us during Dreamforce: Talkdesk VIP Lounge Tropisueño
75 Yerba Buena Lane, San Francisco
November 19-22, 2019
2. Capture a clear snapshot of what's happening in your contact center
The power and intelligence of Talkdesk Artificial Intelligence is now accessible in two powerful apps designed to assist agents by improving customer experience through automations, insights and recommendations. On Wednesday, November 20, from 10:00 to 11:00 a.m. PST, Jafar Adibi, Head of AI and Data Science at Talkdesk, will show why using AI as a tool to improve contact center efficiency is as easy as snapping a great photo in the selfie booth at Tropisueño. The happy hour happens from 5:00 to 7:00 p.m., courtesy of Teleopti and Textline.
3. Getting artsy
On Tuesday, November 19, during the happy hour from 5:00 to 7:00 p.m. PST, digital artist Sharon Tang Creation will draw your cool custom caricature and record the most special moments—sponsored by Verint Monet, Talkdesk and Textline. Enjoy a freshly rolled cigar from The Cigar Guys and a personalized cup from artist Simona Bundarzhieva during Thursday's happy hour, November 21, from 5:00 to 7:00 p.m., brought to you by Observe.AI and Textline.
4. Spirits are high as Talkdesk is named a Leader in 2019 Gartner Magic Quadrant for Contact Center as a Service, North America
For the third consecutive year Talkdesk has been positioned in the Gartner Magic Quadrant. This year, and for the first time, Talkdesk is positioned as a Leader based on both ability to execute and completeness of vision. Join us on Wednesday, November 19, during happy hour from 5:00 to 7:00 p.m. PST and raise a glass with us during our tequila tasting.
5. Last but surely not least, daily giveaways and grand prizes!
Everyday is prize day at Talkdesk VIP Lounge at Tropisueño. Giveaways and raffles will take place Monday through Thursday at 6:30 p.m. PST, with a daily grand prize of a full conference pass to Opentalk 2020—the industry's leading customer experience event. In addition to an Opentalk conference pass, join us for a chance to win Apple AirPods (for the first thirty meeting sign-ups that attend), a JBL Flip 5 Waterproof speaker, Aaytee™ Voice-Activated Robots, Bose Sunglasses with built-in bluetooth speaker, and many more prizes.
Book a meeting and be a VIP by registering for the sponsored activities at the Talkdesk VIP Lounge during Dreamforce, November 19-22. Join the conversation and engage socially through #TalkdeskAtTropisueno and #EatDrinkNetwork.
Please wait while we validate your privacy settings.