Develop Rapport 
When you talk to the prospect, try to connect with them. Ask them about their use case and use whatever information they provide you with to quickly connect with them. For instance, if they say they are growing fast and would like a solution that better fits their needs, don't trash their old solution. Instead, genuinely connect with them about growing pains by saying, "I hear you. When we launched our inside sales department we were treading water for a while until we migrated to our new CRM. We had to do things old school – pen and paper for a while!" Once you share a laugh, you will be closer to their heart and closer to the issue at hand – closing!
Do your Research
Never go into a sale blind. Do as much research on the front end as possible. Analyze their previous contacts with your company, read old chat transcripts, check out their Twitter feed and know exactly which e-books they downloaded from your resources page. Utilizing call center software that complies all of this information in one place will make this simple. Once you have a good idea of who your prospect is and what product or service they might be interested in buying, you can tailor your approach accordingly.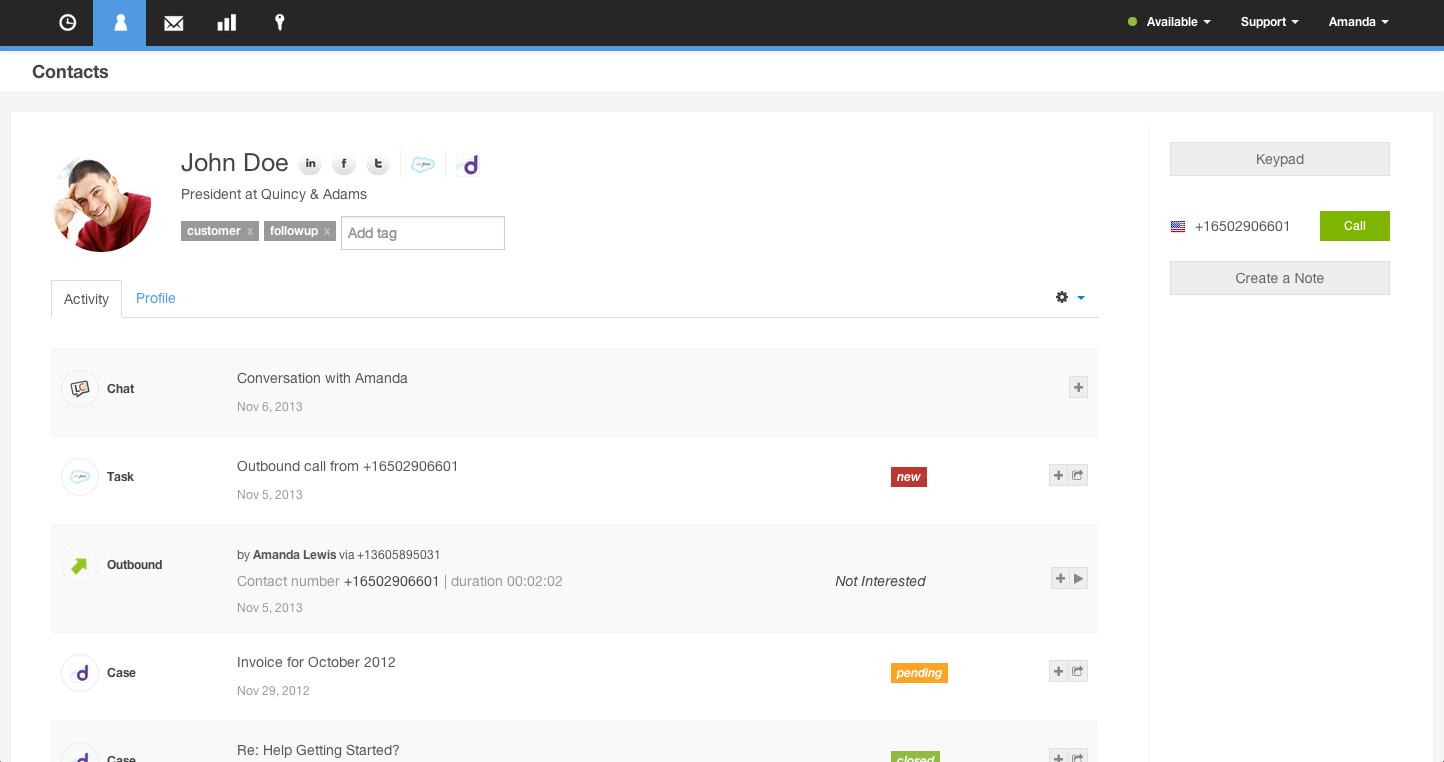 Know the Magic Phrases
Salespeople are notoriously great talkers. However, great salespeople chose their words wisely. The best of the best are constantly moving the deal forward. Doing so gives prospects less time to rethink their decision or think about going with a different company. To keep the deal moving forward, try out these important phrases:
"What are the next steps?" This phrase is a subtle way to push a deal along. It is helpful when the prospect is about the close but just needs a little prodding. Just keep in mind though when you use this phrase you are losing a little control over the situation. You're leaving it open for the prospect to steer the conversation in the direction they would like. If you would like to maintain more control you could suggest the next steps yourself by saying something like, "So for the next steps I'll give you a call on Wednesday."
"Let's move forward." This phrase is much more direct and an excellent way to steer a conversation that's running off track back where you want it. Just be careful not to get too pushy. You want to maintain control of the conversation, but you don't necessarily want to sound like you're controlling it.
"How would you like to pay for that?" Obviously, you should only use this if the person you're speaking to is right on the verge of buying. You don't want to say this too early, because it would likely offend the prospect and drive them away, backfiring big time. Instead, only use this phrase when you have someone who's right on the tipping point, but not quite ready to pull the trigger.
Offer Proof 
Evidence of past success will go a long way to closing a deal. Do you have any success stories of your product or service that you can share? Do you have any references that you can cite? What about a big-name client who everyone knows? Another good way to show evidence is through numbers. Bust out your math skills and provide some success or satisfaction rates. Have a graph or chart to point to? Even better. Visuals are always a plus, especially when it comes to citing evidence!
Ask Questions 
If your prospect doesn't seem to want to close, you need to get to the bottom of why. Is it a price point issue? Is it a trust issue? Does it have to do with convenience? Ask what they're looking for or even directly why they won't commit if they refuse to pull the trigger. Then, truly listen to their response. If you can get to the bottom of what's holding them back, you can work to resolve the issue. But you can't solve a problem that you can't identify, so ask questions to figure out what's wrong.
Throw in Freebies
Everyone loves free stuff. If you have a client who's on the fence, is there any way you can give them a small discount or throw in some kind of free extra? It doesn't have to be a huge discount. What matters is that the prospect feels like they're getting a deal, and therefore they feel like they're winning. Use phrases like, "If you decide to go with us today I can give you 2 months for free" or "Since I really want this to work out, I can offer you…" to make it sound like you're making an exception for them. Make your prospects feel special and you'll be on a fast track to closing deals left and right.
As you establish yourself more and more in the workplace, you'll form stronger business connections. You may even have these connections coming to you someday, just handing you sales. Until you get to that point though try to practice some of the techniques we discussed to increase your odds of closing deals. Happy selling!