Knowing how predictive dialers work may not be necessary for call center agents, but executives should understand the basics to succeed.
Automated dialing in its various forms is a tremendous productivity tool for companies making outbound calls. Of the various dialing modes, predictive is the most aggressive and offers the most productivity. The impact of predictive dialers can be staggering. In a B2C scenario, with relatively short talk times, agents can go from an average of four contacts an hour manually dialing to 16 or more using a predictive dialer.
If the average revenue per call is $100, that improvement bumps revenue from $400 to $1600 per agent per hour. Multiply that by the number of agents and you can see why predictive dialers pay for themselves many times over. On the downside, predictive dialing also faces the most scrutiny for its aggressiveness.
The vast majority of regulatory restrictions have come about because of predictive dialing technology and the practices of those who use it. This blog does not delve into the discussion of dialer mode comparisons, but is rather an explanation of the fundamentals of predictive dialer technology.
This article will explain the following for predictive dialers:
What is a predictive dialer?
Understanding how predictive dialer software works means nothing without awareness of the basics. While call center agents may not need to understand these mechanisms, executives of companies in these industries probably should. To put it simply, a predictive dialer is a type of software that automatically dials phone numbers from a pre-established list.
Predictive dialers detect busy signals, voicemails, and other non-connections and only put the call through to an agent when a live person answers the phone.
Predictive dialer software uses call metrics to estimate when a live agent will be available to take the call. This means contacts don't get greeted with "Please hold while we connect you" when they answer their phones. After all, it would be quite useless for a predictive dialer to dial multiple numbers if there's no agent availability.
Predictive dialer history.
Predictive dialers were born in the mid-80s during an economic downturn that saw a spike in debt and a fast-growing debt collection business. Companies, including major banks, finance companies, and collection agencies, expanded call centers to respond to the arrears crisis for credit cards, auto loans, student loans, and other forms of debt. These companies were looking for technology that could maximize the productivity of agents on the phones arranging payment agreements with debtors.
Rise of the telemarketers.
At the same time, telemarketing companies were looking for the same type of technology to maximize the productivity of telemarketers calling to sell products and services by phone. The problem they were trying to address was that their target audience would get up in the morning and go to work until the evening. During a large portion of the day, agents were calling and nobody was answering. Agents were tremendously unproductive, commonly averaging only three or four contacts per agent per hour.
First-generation predictive dialers.
In the '80s a handful of "first-generation" hardware-based predictive dialer companies were formed to address the need—companies like Davox, Mosaix, and Melita. Then, in the mid-90s, a new generation of "soft dialers" was born, which eschewed their own dialing hardware for software that connected to existing telephony systems, a design favored by telecom & IT managers.
How does a predictive dialer work?
The system starts by placing multiple calls at once. More calls means more opportunities for connections. These calls are made on the agent's behalf and either skip answering machines or leave a voicemail.
The predictive dialer will immediately place a live agent on the line when someone answers. The predictive dialer work doesn't end there, as it then auto-populates a screen with all the contact information. And those unproductive no-connects can be automatically rescheduled for later attempts.
How does this all work? While most employees in outbound call centers will never need to know the specifics, the following information on algorithms is still very informative.
How basic predictive dialing algorithms work.
Predictive dialers have five main components:
1. Contact/list management software—often in conjunction with CRM/database integration—that determines which numbers to call and when.
2. Admin software to manage agents.
3. Software to identify call progress results, such as knowing the difference between a busy signal, a no answer, a live hello, and a voicemail.
4. Algorithms that determine how much to dial (see concurrent call ratio below).
5. Reporting to track results.
For illustrative purposes, the graphic below depicts an example of a B2C connect (hit) rates during a day—in this case, calling landlines not mobile numbers. In this simplified example, the hit rate is only 50% in the morning, meaning there's a one in two chance someone will answer the phone.
Later in the morning, that hit rate drops to approximately 25%. Then towards late afternoon as people start returning home, it increases again.
The predictive dialer runs through a list of numbers to dial, with the algorithm determining how many calls to place per agent. This is known as the concurrent call ratio. The algorithm is tracking several things, including:
1. Real-time hit rate.
2. Historical hit rate
3. Number of agents available.
4. Real-time and average call durations of the agents.
Example of how predictive dialers work.
So for instance, in the morning where the hit rate is 50%, the system will place roughly two dials per agent, with the prediction that one will not answer. During the day, the dialer might place roughly four dials per agent, because there is only a 25% chance of getting a live hello. In a perfect world, as soon as an agent finishes a call, the algorithm will have timed the "dial ahead" so that the next live connection goes straight to the agent.
The math works best with a larger pool of agents. But even in this case, there is inevitably the scenario of the dialer placing a call, getting an answer, but no agent is available to take it. This is one reason you often hear a pause on the other end of the line when you pick up your ringing phone. Or, the dialer is trying to figure out if you are a human or a recorded message.
How much does a predictive dialer cost?
The price of predictive dialers can vary based on a variety of factors. All outbound call centers are different in their own way, so they'll each have unique needs. The goal is to improve agent productivity without raising costs exponentially. What's required to accomplish this can depend on a variety of factors, such as:
Size of the company and call center.
Number of call centers within the company.
Amount of pre-existing customer information.
Is an outdated predictive dialing system being replaced?
Is a scalable solution necessary for potential growth?
How far into the sales process are agents during contact?
Key features a company needs to succeed.
At Talkdesk, we are disrupting the contact center market with our speed of innovation and our white glove customer-obsession. If your company depends on live calls for continued revenue, Talkdesk can help ensure the price of a predictive dialer is an investment that pays.
The impact of regulations.
As mentioned earlier, a number of regulations have impacted the functionality and operation of predictive dialers. Federal Communications Commission (FCC) regulations today dictate that if someone answers but no agent is available within two seconds of the person's greeting, the call is considered "abandoned" and requires that the dialer play a recorded message.
Most country regulations state that you are not allowed to go over a set percent abandonment rate for each individual campaign over a period of time. Most dialers today allow you to set that abandon rate threshold. Additionally, the Telephone Consumer Protection Act (TCPA) requires that companies wishing to dial mobile numbers must have an e-signature with the contact showing approval.
This obviously has implications for the contact management software component. Most predictive dialers will offer some level of compliance controls, however it is important to note that compliance is not just about technology, it's about the operational processes of your organization.  For this reason, we encourage companies to consult their legal counsel on the matter of outbound regulatory compliance.
Make your outbound calls more productive.
If your business is using an automated dialer, you already know some benefits of automatic dialing technologies. However, you've hopefully seen the additional advantages of a predictive dialer system by now. Answering machine detection and the ability to immediately connect a sales agent to a prospect is invaluable, but the technology provided by Talkdesk goes much further.
If manual dialing, dated automatic dialers, or even predictive dialers that lack important features are slowing your business down, now is the time to make a change. Let Talkdesk help you through this essential transition.
Read What kind of outbound dialer is right for you? to learn about different kinds of dialers and which ones will suit your specific needs.
Download our eBook: Proactive outbound engagement: The first step in driving business growth through your contact center.
Frequently asked questions (FAQs).
What are the benefits of predictive dialers?
This guide touched on many of the advantages of using predictive dialers, but the following benefits tend to stand out the most:
Improved agent/rep performance.
Higher number of closed sales.
Ability to work within a physical or virtual call center.
Improved lead generation.
Enhanced customer service.
How much time can the best predictive dialer software save?
The amount of time saved by even the most basic predictive dialers is impressive. Once a predictive dialer starts, it continues working until it gets a live person. On the other hand, manually dialing can take up to 30 seconds per call—and several calls may go by without anyone answering. Some research has shown that shifting from manual can increase talk time from 10 minutes to 50 minutes per hour.
What are the features of Talkdesk Dialer™?
This depends entirely on what your company needs. Talkdesk has several plans—including the ability to customize a plan unique to your firm—and each of them offer different services.
Even with the most low-cost of our predictive dialer plans, you'll get intuitive campaign management, flexible list management, powerful, integrated reporting and insights,  and a variety of other tools to improve agent productivity.
Request a demo today and learn how to get started with Talkdesk.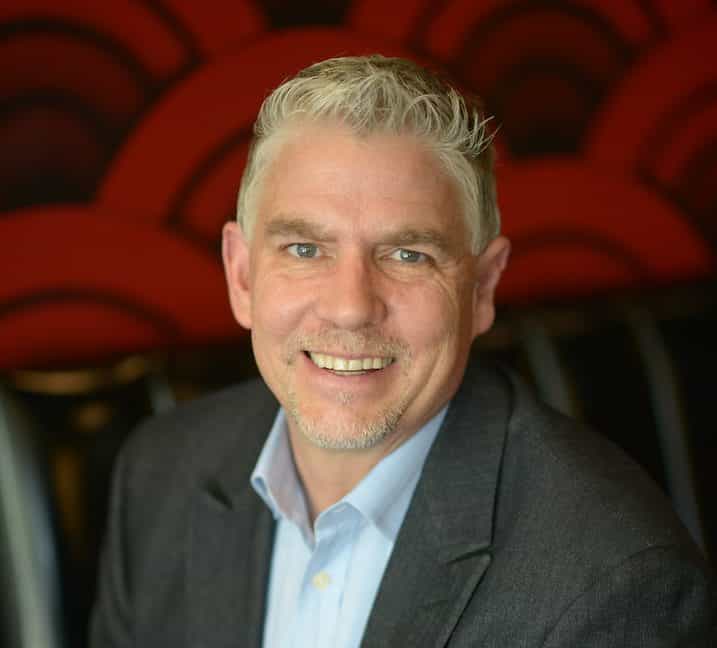 Please wait while we validate your privacy settings.