Bringing generative AI to healthcare through the contact center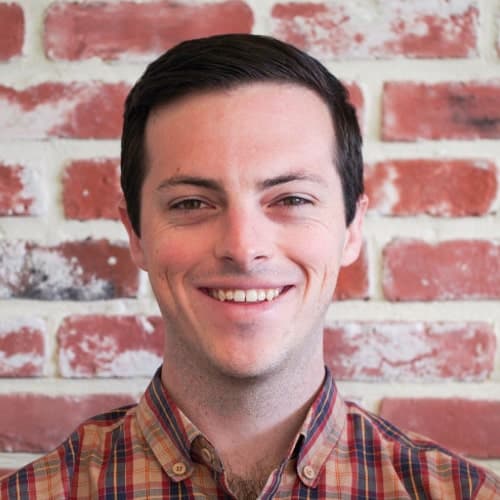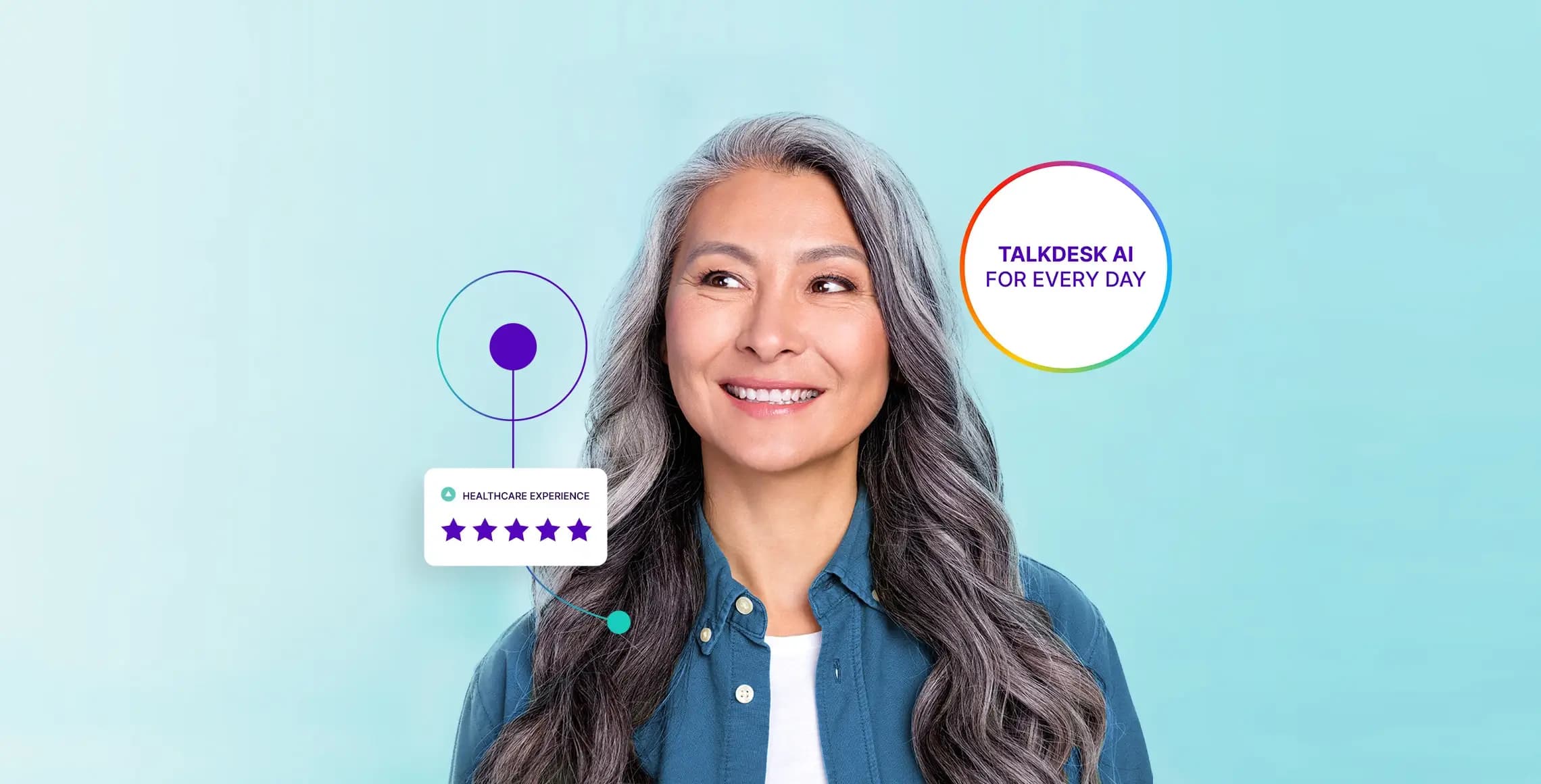 Of all the exciting, hype-filled, and cautioning headlines around generative AI (and ChatGPT, its most prominent application), one strikes a unique chord: ChatGPT might show more empathy than doctors, study finds. 
The study took patient questions for doctors posted to Reddit and compared answers from the forum's human doctors to answers provided by ChatGPT. When blind reviewed by other physicians, ChatGPT was rated higher overall, particularly for its empathy. This feels like something that should be shocking—doctors are fellow human beings who have chosen a career of caring for others, and a machine shows more empathy? But as the Axios article asked, "Be honest — are you surprised or not surprised?"
On the face of things, it might be easy to conclude from this study that doctors just don't care about their patients or that they are an inherently cranky group. But if you dig deeper, it wouldn't be surprising if healthcare staff burnout is contributing to this lack of empathy. It's well documented that people who choose a career of caring for others do not have the capacity to handle the increasing demands of our healthcare system. And it's only gotten more demanding over the last few years.
The work medical staff do is high stakes, absolutely vital, and often very complex. While the headline was amusing, experiments around generative AI in clinical settings are extremely important if we are going to lift some of the burden from physicians and nurses and improve health outcomes. 
Many test cases in the clinical setting will remain experiments as the industry begins to understand the best path forward. But that's not to say generative AI is only part of healthcare's distant future; it's actually already here and making an impact in the patient journey. While a "generative AI doctor" may take a while longer to become a reality, healthcare organizations are deploying the technology in a key hub of patient experience that combines complex patient interactions with a high volume of interactions: the contact center.
We have posted previously about why ChatGPT has changed the conversation around AI in contact centers. And even though there are essential ethical concerns that every organization has to address if using generative AI in a contact center, it makes sense that healthcare providers and payers see it as a natural fit for the technology.
Healthcare contact centers already use AI and automation to improve self-service and agent efficiency. Here are a few examples of where generative AI is impacting healthcare in the contact center today, and where we see it going next:
Today's impact: Giving staff time back to patients.
In the age of electronic health records (EHRs), digital front doors, and other technological advances in the patient journey, clinical and non-clinical staff must devote significant bandwidth to supporting technology in addition to their patients. Studies have shown that our newest doctors spend triple the time working in the EHR system than engaging with actual patients. A similar scenario is playing out in the contact center. Agents supporting important functions like patient access, revenue cycle, and patient services can spend large amounts of time recording, summarizing, and categorizing their chats and calls with patients, usually into the EHR. It's a major driver of long hold times and delayed chat responses for healthcare organizations, and it hurts the patient experience as well as the team's efficiency.
One key application of generative AI in the healthcare contact center is call and chat summarization. By leveraging its strengths in synthesizing information and restructuring text in natural language formats, generative AI can instantly summarize the transcripts of patient calls and chats—extracting key details and presenting them to agents in a standardized format immediately after the conversation ends. Instead of spending time capturing all that detail, agents only have to review the information and then modify a summary where the AI may have gotten something wrong or failed to capture something important. This human-in-the-loop approach reduces the risk associated with relying solely on AI-generated content, ensuring that critical information is not overlooked. All that saved time allows the agent to get back to helping the next patient or caregiver in line. 
At Talkdesk, we're already seeing customers take advantage of generative AI in the contact center. Our Healthcare Experience Cloud supports call summarization that can be written back to the EHR via our direct integration. This approach has worked well in giving staff and leaders an easy and high-oversight use case to help develop their internal processes around generative AI.
Healthcare's generative AI future: deeper patient self-service and even smarter, faster staff.
Patient self-service can be a divisive topic in healthcare. Meeting the evolving expectations of consumers and greater patient-centricity are two of the main reasons proponents want to include AI in the healthcare contact center. But it can also be a  necessary tactic for organizations to reduce staff burden and shift some of the work of navigating the healthcare journey to patients. Without proper planning, it can result in disconnected point solutions that only handle a narrow range of patient needs and surface-level FAQs when patients have difficulty navigating a website, app, or portal. 
Leading healthcare providers, payers, and life sciences organizations, however, have been using AI to make self-service better for their consumers for years. Our customers use EHR-integrated voice and digital bots that can help patients and members take important actions without waiting for staff help, such as managing appointments, checking claim status, and requesting prescription refills. And these bots already understand natural language, so how could a "ChatGPT for patient self-service" improve what is currently out there? In short, generative AI will allow for self-service automation to go deeper and more personalized, while removing more friction from patient navigation. 
Generative AI can go beyond rules-based configurations and static sets of variables to present personalized answers and information to patients in the best way for that patient. Most self-service flows today start with taking a set of relevant data—like a patient's first name and the date and time of their appointment—and driving the patient to the appropriate content based on rules like whether they are new to the health system or returning. This can take time to set up and optimize, and often results in patients having to "learn" the bot—they need to ask questions in specific ways and enter information in a particular order to get the information they need. 
With generative AI, the same data inputs can be used to build a relevant, personalized patient answer immediately and without staff having to manage large numbers of templates. This will enable organizations to devote more time to adding more data to self-service tools and increasing the number and scope of questions they can answer and actions they can take for patients, improving efficiency and deepening the level of personalization. Patients would be able to ask about an appointment or referral in truly natural language, the same way they would if chatting or speaking with a human, lowering the health and technology literacy barriers to access, and removing major sources of frustration from the patient journey. 
Expanding self-service via generative AI does not mean decreasing the importance of human-to-human conversations in a healthcare contact center. On the contrary, with human agents able to spend more time on complex interactions that even the most advanced bots cannot (or should not) handle, generative AI will have an especially important role in making them even more effective. 
Generative AI will help healthcare call centers turn agents into experts faster. Contact center platforms already transcribe and record calls and chats live and can spot keywords that relate to articles in an organization's knowledge base. Generative AI will be able to give staff answers, not articles, to patient questions in real time using the same data and information, but fashioning it into a dynamically-generated response for the agent. Like the conversation summarization capability we discussed above, it will make staff more efficient and accurate and it crucially keeps them in the loop to double-check generative content in complex conversations. Pulling the power of GPT-like capabilities into live interactions will give human staff AI superpowers of information synthesis and recall, helping give patients faster resolutions with fewer transfers or holds to gather the right people or information to answer complex questions.
Let's talk about generative AI in healthcare contact centers.
As I said above, Talkdesk is already seeing the impact of AI, including GPT-powered features, in healthcare contact centers today. And we see exciting opportunities for critical areas like patient access and revenue cycle to play a key role in expanding the utility of the technology in the near future. You can always get in touch with our healthcare team to see our healthcare contact center platform in action here.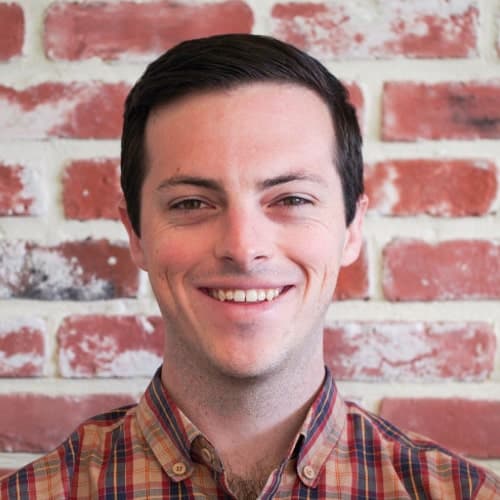 Please wait while we validate your privacy settings.