Retail customer service trends you need to know: From unified experiences to generative AI for retail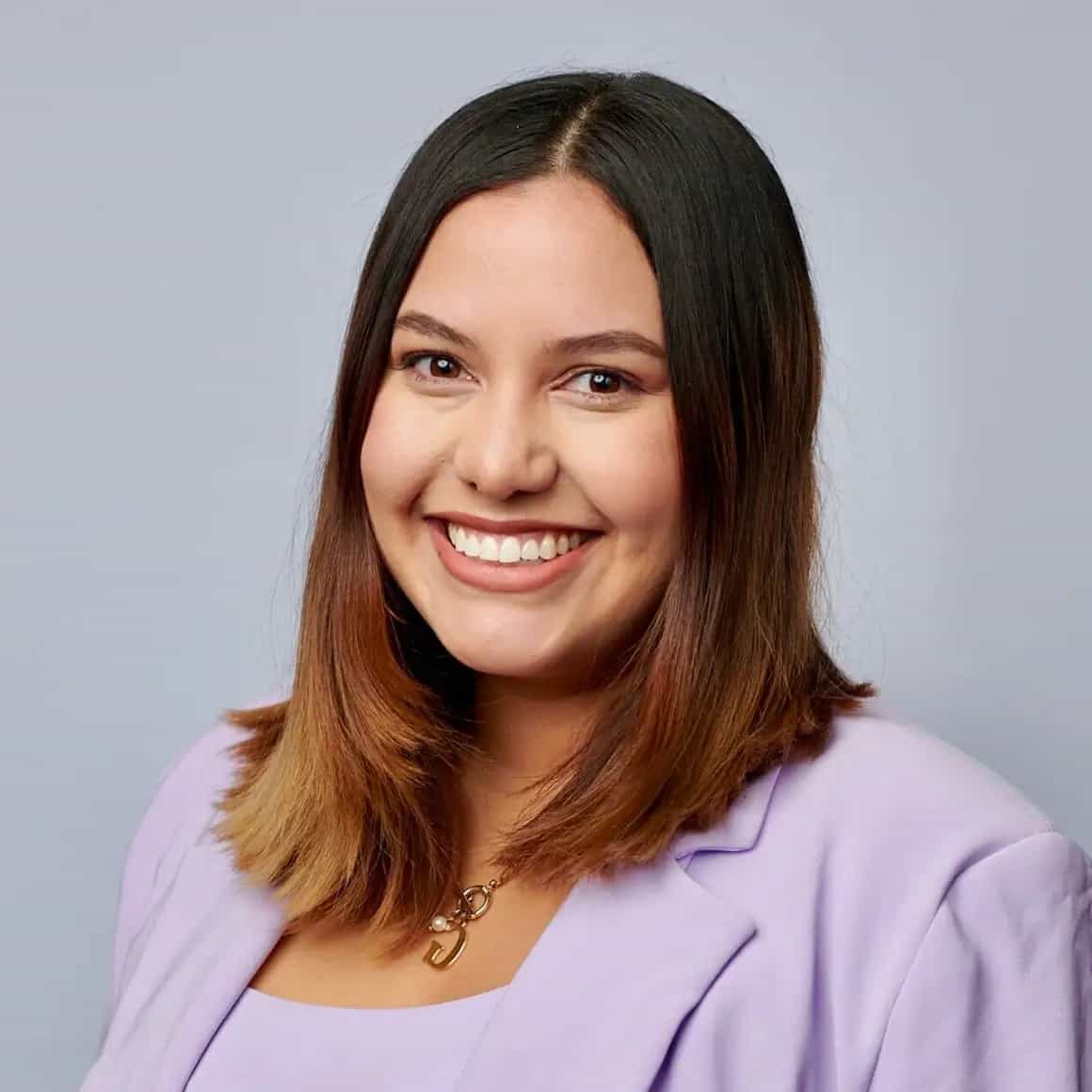 As we enter the second half of 2023, retailers must prepare for continued uncertainty and strive to enhance customer experiences. Explore the key themes and shining stars from the first half of 2023, and get insights on how retailers can thrive in the rapidly changing retail industry.
Despite economic uncertainty in 2023, top retailers have invested in innovative strategies to transform customer experiences at every turn.
The name of the game is unified experiences. Winning brands are removing friction using customer data—and they also know when a little bit of friction can be a good thing, too
Empowering customer-facing employees with technology like generative AI for retail doesn't just create better shopping and customer service experiences. It also drives employee engagement and saves time to let teams focus on complex tasks.
It's no secret that retail is one of the most dog-eat-dog industries out there. But learning from others is one of the best ways to stay competitive.
We've looked at top headlines and outlined three takeaways for retail leaders—now and in the rapidly-approaching future. Plus, we share how real-world brands are putting these trends into practice.
1. Remove friction from the end-to-end shopping experience.
To meet the rising demands of consumers for simpler and easier experiences, retailers must focus on creating unified experiences that bridge the gap between online and in-person interactions. By leveraging customer data, brands can personalize the customer journey and ensure a seamless transition from online to brick-and-mortar experiences.
A unified experience—one that brings together online and in-person elements of retail beyond omnichannel—is the way forward for brands.
REPORT
The future of retail customer service: Interactive and unified
Bridge digital and in-person experiences.
When customers engage with a brand online, they want a seamless experience if and when they later visit a brick-and-mortar. Rather than starting over, customers want their in-store visit to build on their initial online shopping experience, using their history and pre-established preferences to personalize the visit.
Brilliant Earth, a jewelry brand specializing in ethically sourced diamonds and gemstones, believes customization is key. The retailer offers deep personalization for its shoppers by connecting digital and in-person touchpoints. Customers can book an online consultation to discuss product preferences. Then, by the time they visit a location in person, a curated selection—tailored to the customer's needs—is already available.
Similarly, Talkdesk serves as a bridge between online agents and in-store associates, allowing the two to communicate about customers' unique needs. Talkdesk Retail Experience Cloud™ creates a smooth, context-driven handoff that fuels value-driven and unified shopping experiences.
Use data to delight customers.
Lowe's, a U.S. home improvement chain, uses customer data in its stores to create friction-free experiences. For instance, when a customer needs support with an appliance—say, their dishwasher—they don't have to tell an in-store associate which model they currently own. Instead, the employee uses the customer's purchase history to gather the relevant model details. 
A frictionless experience also doesn't force Lowe's shoppers to remember which items they "favorited" while looking online. Rather, the associate gathers that information to ease the burden on the customer. 
This example simplifies the customer's experience by bringing data from their digital behavior to the in-store experience. Unifying the shopping experience starts with considering what customer data is already available to help remove friction. 
Tools like Talkdesk AI Trainer™ allow retail brands to set up intents that can uncover this kind of customer data in every interaction. By automating data gathering, intent detection makes creating a frictionless experience easier than ever.
Introduce thoughtful friction.
Is friction always bad? Not necessarily. Dutch supermarket, Jumbo, actively reintroduces friction by offering slower, human-focused interactions in line, for those who want that experience. The real win behind this strategy is leaning in and listening to what customers are looking for. 
This approach also works in the digital space. By offering a chatbot (for quick, easy problem resolution) and the option to speak to a person (support with the human touch), you let your customers choose their experience and decide what seamless means to them.
2. Support customer-facing employees with technology and data.
One of the critical challenges for retail brands is hiring and retaining customer-facing employees. To address this issue, retailers must invest in technology solutions that support employees, enhance engagement, and address labor shortages.
The core theme here is that of using technology to support employees. Technology that supports customer-facing employees is essential to addressing the labor gap.
Drive employee engagement.
Manual task automation for support agents helps retail brands to mitigate the impact of labor shortages, for instance, by handling repetitive tasks. Rebag's team places phone calls to gather personal feedback and fill a customer data gap. But Talkdesk can help simplify these time-consuming tasks for brands like Rebag to automatically derive insights from all customer conversations, giving employees valuable time to actually digest and put those insights into action.
Task automation doesn't just save time—it can also drive engagement for agents, leading to greater retention. 
Talkdesk AI automation for contact center agents transforms their roles and frees their time to focus on answering more complex issues that require the human touch. This shift helps agents and associates feel more satisfaction in their work, which, in turn, makes them more likely to stay with the company.
Tech solutions will also help retail brands drive engagement by meeting employees' demands for greater workplace flexibility. From hiring to training to task management, workers expect better management communication and payroll practices that meet their unique needs. 
The companies that win—by retaining high-performing employees for the long haul—will seek out tech solutions that allow them to deliver these desires for flexibility.
Heighten customer experiences.
In addition to better engaging employees, technology and data also improves the customer experience. Customers and employees are looking to retail brands to provide best-in-class experiences in store, which requires heightened technology. 
Tools that mobilize data in stores—on products and services, availability and shipping times, and customer preferences—empower associates to support and delight customers. For shoppers, these visits offer a level of personalization that replicates the online shopping experience.
In turn, the more effectively retail brands use customer data to improve and customize in-store experiences, the more engaged customers become. Customers are also more willing to offer up their data when they know it's used to improve their experience.
Brands like COS are building internal apps to make reservations at other locations and review product availability. In their Shoptalk presentation, COS also shared how they use technology to supplement their associates' knowledge, allowing them to serve as a "concierge" for customers. 
​​Not only are COS customers more engaged in stores, but the retailer has also seen team retention improve by 43%. The tech-driven efficiencies give associates more time to spend with customers and personalize their experiences.
Empowering employees with technology leads to clear wins—for customers and brands alike.
3. Change the game with generative AI for retail.
While the digital shopping world is home to many trending topics, few loom as large as the rapid advancement of generative AI. Generative AI is already revolutionizing personalization throughout the shopping experience. It offers retailers an opportunity to engage customers at scale while reducing costs. Customers and retailers alike seek delightful and proactive solutions that provide true value.
One of the key benefits of generative AI for retail brands is its ability to boost engagement with customers while also cutting costs. 
AI invites retailers to peel back the curtain on the future of CX. Rather than the unhelpful or off-brand tools of the past, customers—and retailers—want tools that offer delightful and proactively useful solutions. 
In a recent webinar, we showed how generative AI empowers agents to provide better service and streamline tasks. Our AI technology helps agents with:
Providing a suggested response.
Providing recommended dispositions.
Coaching the agent by rating the response across several competencies.
Suggesting areas of additional automation.
These use cases for generative AI allow agents to offer even more helpful responses with ease.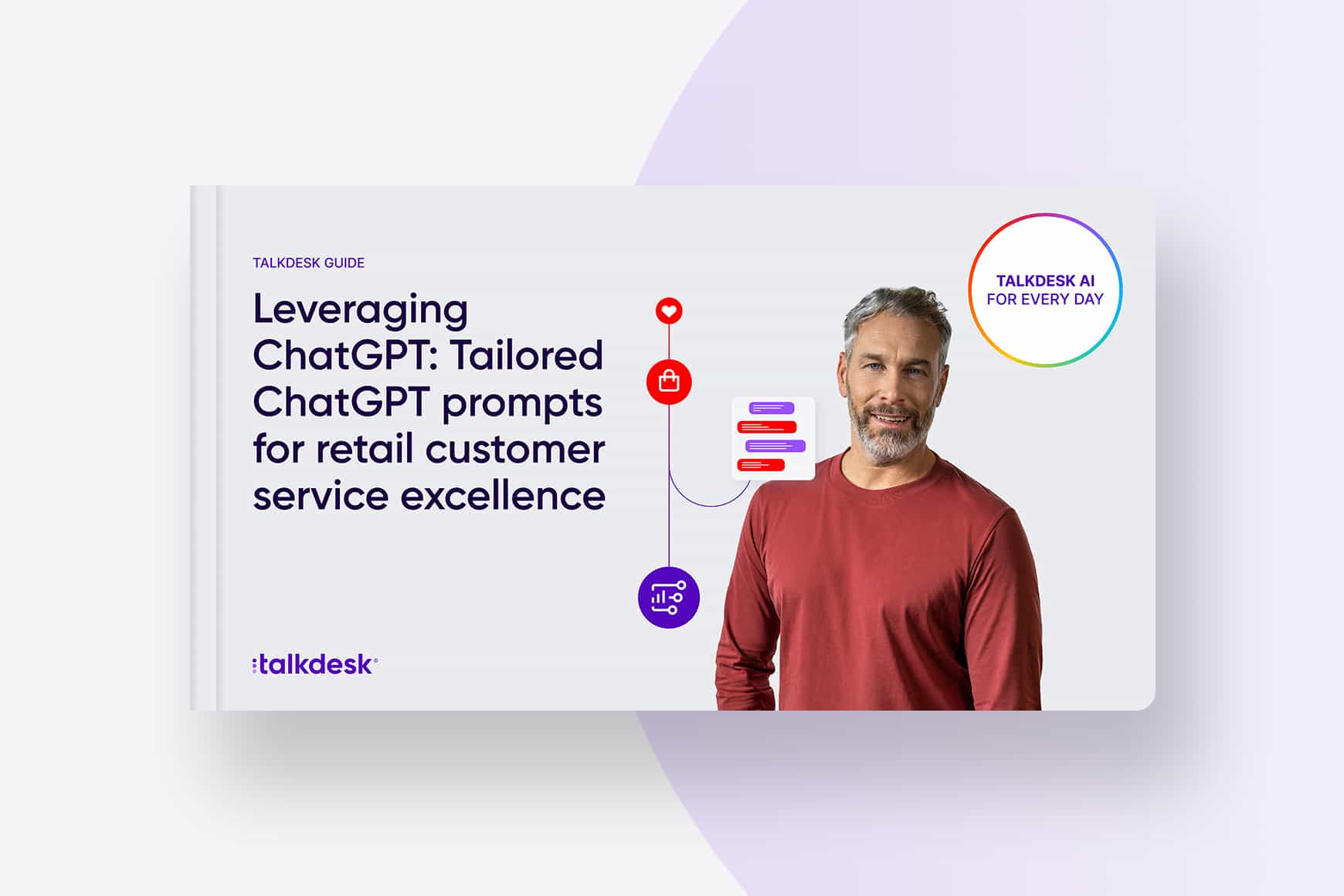 Guide
ChatGPT Prompts for Retail Customer Service Leaders
As you can see, generative AI transforms the agent's workflow and turns a time-consuming workflow into a quick, hands-off task. This is the new way of empowering customer-facing employees, as AI multiplies agents' efforts and transforms their to-do lists.
The future of retail is now.
To succeed in an uncertain economy, retailers should prioritize personalization and unified experiences. Purpose-built, cloud-native, and integrated customer service platforms like Talkdesk Retail Experience Cloud can help retailers delight shoppers, empower employees, and drive business growth.
As we navigate the second half of 2023, retailers that embrace customer service technology and leverage data-driven insights will be well-equipped to excel in the evolving retail landscape. By removing friction, supporting employees with technology, and harnessing the power of generative AI, retailers can deliver exceptional experiences that exceed customer expectations and foster long-term success.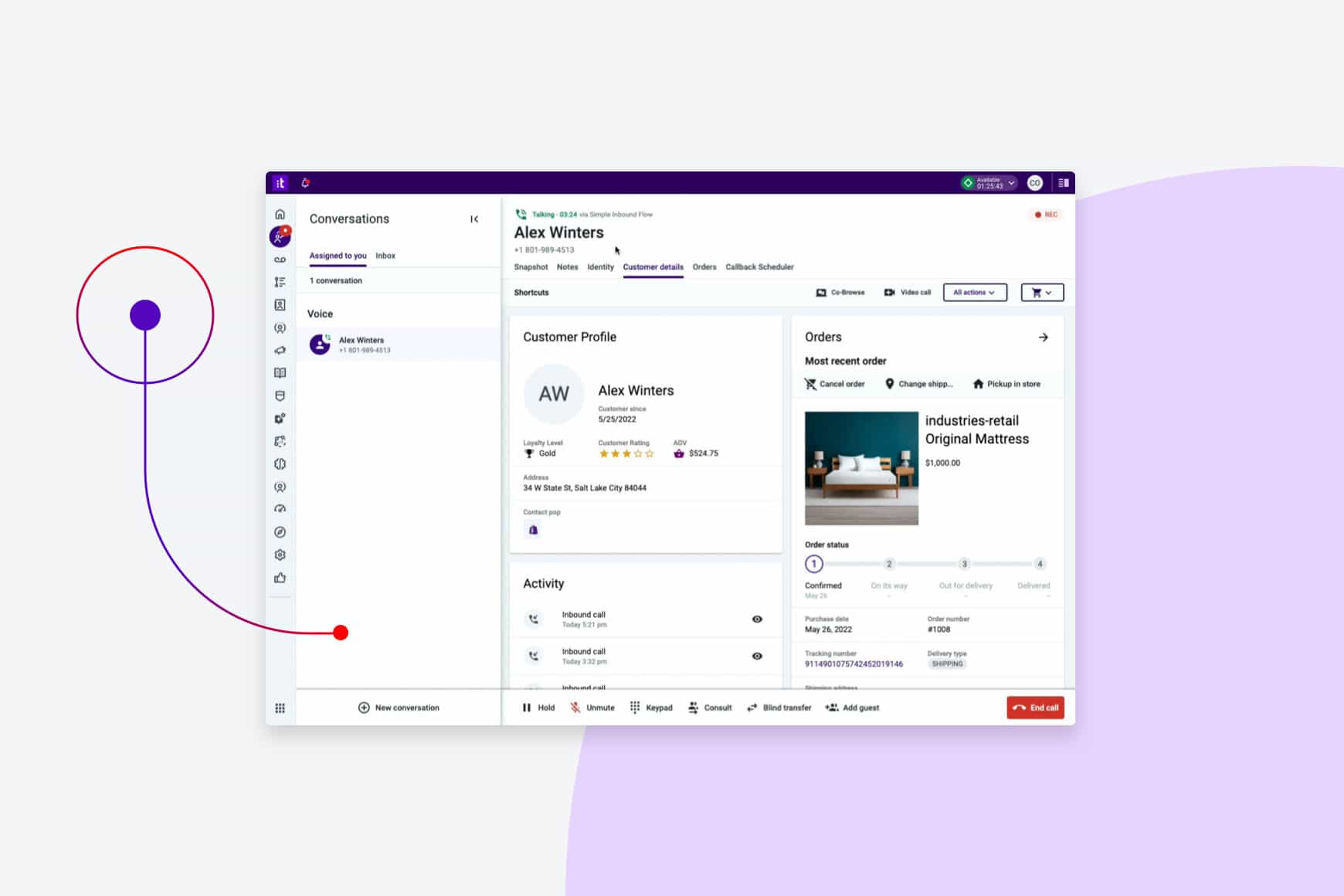 PRODUCT DEMO
Talkdesk Retail Experience Cloud: Walk-through
Please wait while we validate your privacy settings.