The "future call center" is no longer just an abstract theory. AI, machine learning and automation have brought the future to the present and call center leaders who want to keep their businesses competitive in today's economy must adopt the technology that will enable them to provide truly innovative customer experiences. Sheila McGee-Smith of McGee-Smith Analytics and Patrick Russell, Principal, Product Innovation Marketing at Talkdesk, joined together in a recent webinar to discuss the five must-haves for the 2019 call center.
1. How to Cultivate an Agent-First Attitude
Agents are the front lines of your call center. They're the ones interacting with your customers on a daily basis, so it's important to ensure they're happy and approaching all interactions with a positive attitude. Call center leaders should take happy agents one step further and create "super agents." Super agents are who we all want to have on the phone when we call into a call center. They're the agents who go out of their way to make sure we as customers have an effortless experience with their business. To create super agents, we need systems in place that allow us to make every agent a super agent. For example, adopting scheduling tools that helps agents get the flexible schedule they need and have the option to adjust if they need to. Rethinking engagement norms and putting the agent at the center of all new initiatives will help them feel like they have a seat at the table. As you go through new changes, whether that's new processes or new technology, ask yourself how it will impact agents. Get their opinion on these changes to show them their opinions matter and that they can make a different in the business.
2. The Role AI Will Play
Marc Benioff has referred to "intelligence" as the fourth industrial revolution, placing it in the same echelon as steam, electricity and computing. This puts intelligence as not some temporary trend but a massive change in technology that's transforming the dynamics of software and how we build and use it. AI is more than a chatbot. It includes technologies such as machine learning, which allows systems to gather knowledge from many events and make it available both in real-time and historically to support agents and their interactions with customers, increasing effectiveness and accelerating time to resolution. AI should be based on business outcomes and the goals of the business.
Understand the IQ of Your Technology
The contact center is starting to become the rising star in the intelligence revolution. We're seeing increased artificial intelligence and machine learning included in more components of the contact center. It's important to take stock of where you are today to establish your contact center's baseline "IQ." From there, you'll be able to more easily quantify the potential impact or business value the technology you're evaluating can provide you. Foundational contact center capabilities such as routing are able to intelligently route customers to the right agent, empowering contact center leaders to achieve more with greater accuracy, speed and efficiency.
3. How Priorities Around Metrics are Shifting
Before diving into how the priorities around metrics are shifting, it's important to define what a metric really is. Metrics can help to answer key questions about the operational effectiveness of your contact center. Are long-term goals and objectives being achieved? How satisfied are customers with your services? How effective are agents and managers?
How Do Metrics Change in an AI World?
It can be tempting to use mathematical measurements to define success, however, that's not an ideal approach to use when determining success in today's business world. Instead, we should be asking ourselves which business outcomes change with AI. Measurements such as improved resolution time and greater customer satisfaction are, of course, as relevant as ever, but it's how we measure them that will change. For example, measuring average handle time can entail analyzing chatbot responses and identifying frequency of error messages and areas where the bot or user repeats itself multiple times. Optimizing this experience can improve AHT and provide users with a more seamless and effective experience.
AI so simple, all you see is results.
4. Why CCaaS is Becoming the De Facto Standard
CCaaS stands for Contact Center as a Service, meaning that it provides the core communication components for a cloud contact center. CCaaS improves every critical requirement in a business:
Reduce Costs
Functions as an operational expense, rather than a capital expense, lacks upgrade fees, has minimal hardware fees (if any) and you only pay for what you use.
Increases Flexibility and Speed
Easily scales up or down, gains new features at no cost without downtime, can be deployed anywhere and can be implemented in days or weeks.
Eases Effort of Integration
Simplifies administration and reporting, gives you the flexibility to retain components you like and replace what you dislike, and reduces cost and effort with APIs.
Improves Reliability
Provides 100% uptime (a true CCaaS vendor should have no problem guaranteeing this), 24/7/365 monitoring from anywhere, full redundancy with ease and meets all security requirements.
5. Why You Can't Ignore Generation Z
Generation Z is already in your contact center. Contrary to popular belief, they are not Millennials, so thinking of them as Millennials is not the right approach. Bestselling author and generations expert David Stillman teamed up with his Gen-Z son, Jonah, to provide key traits of this generation:
Phigital (physical and digital)
Their real and virtual worlds naturally overlap.
Hyper-custom
9/11, terrorism and the recession created pragmatists.
FOMO
They have an intense fear of missing out.
Weconomists
They only know a world with a shared economy.
DIY
They are the "do it yourself via YouTube" generation.
Driven
Ready and hungry to roll up their sleeves.
What does that mean for those in the contact center? Digital is not displacing voice at the speed Gen Z wants. This means we must create more (and better) digital, personalized self-service solutions. Contact center operations must be designed for next-gen agents. Familiar navigation, including minimal need for system training and easy adoption of new features, is a must. Engagement and recognition are also critical. Peer-to-peer engagement is just as important as agent-to-management engagement, and agent-level performance metrics should reflect real-time accomplishments and milestones.
If you'd like to learn more about an enterprise cloud contact center built for today's customers, click here to see a demo.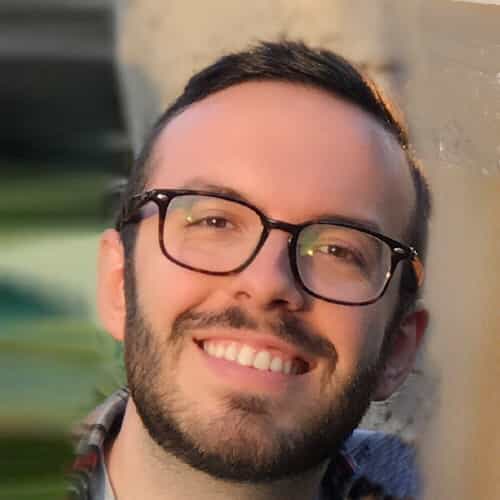 Please wait while we validate your privacy settings.