ebook
The Retail playbook for surviving (and thriving) during the holidays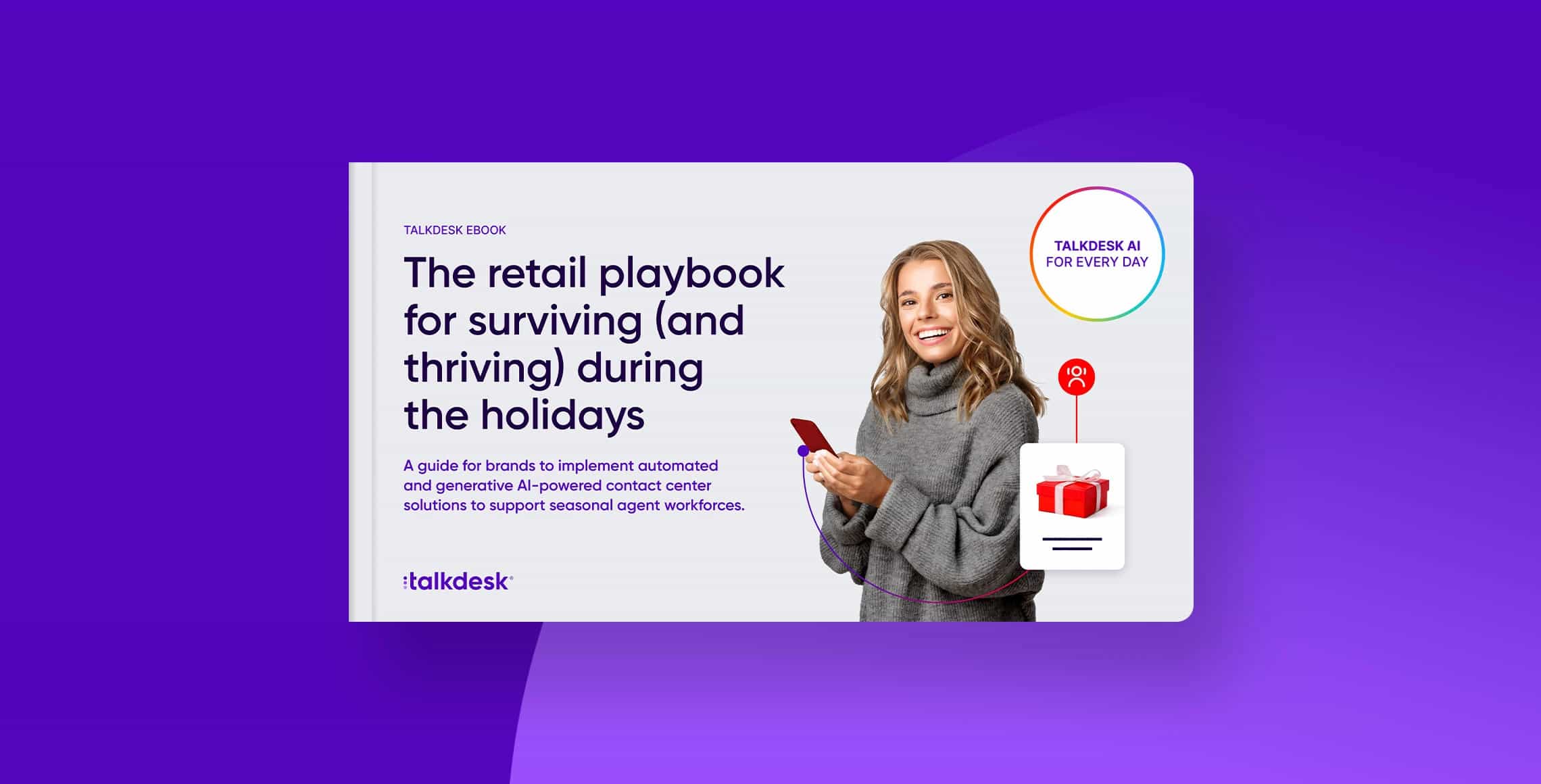 Please wait while we validate your privacy settings.
Brands are gearing up for the busiest time of the year.  In recent years, the retail industry has faced numerous challenges, but one thing remains certain: consumer expectations are evolving rapidly. To meet these changing demands, brands must deliver top-level customer service.
We took retail market insights and created a playbook on how to ramp up your contact center in a matter of days. Download this playbook and:
Discover how you can quickly elevate your contact center operations to support seasonal agent workforces, reduce average handle time, boost customer satisfaction, and increase customer lifetime value.

Learn how implementing cutting-edge automated and generative AI-powered solutions can transform your brand's holiday season. 
Explore self-guided demos to see Talkdesk in action, or dive deeper into our out-of-the-box customer service platform purpose-built for retail.
You might also be interested in: