I can hardly contain my excitement because this week I joined Talkdesk as chief marketing officer (CMO). Colleagues and friends asked why I left my senior vice president (SVP) position at Salesforce, a 20-year-old innovative company, for a younger, smaller company that doesn't (yet) have towers around the world. I tell them the truth—my values brought me here.
My three primary values are family, impact and joy. I live my life by these values, and I lean into them hard when I need to make a decision. That's exactly what I did last month when I decided to put courage over comfort to join a much smaller, but equally innovative company—Talkdesk.
Family, as my primary value, is what I lean into first. Of course, family refers to my small but incredibly accomplished family—husband, daughters, sisters, brothers-in-law, nieces, nephews, and stepmother. But, family to me also means the team I work with, and I was impressed by everyone I met at Talkdesk. It was immediately clear this was a work-family made up of incredibly smart, hard-working, collaborative, innovative and creative people, and the CEO and founder Tiago Paiva has a truly energizing vision. Additionally, the global customers who use Talkdesk rave about how easy it is to implement, learn and use. In short, I knew I would not only fit in but would thrive in this environment.
Impact, as my second value, means it's important to make a difference—in the company for which I work, in the people with whom I work, and in every personal relationship I have. In fact, I didn't accept previous new opportunities when I questioned the impact I could make. At Talkdesk, I was blown away by the technology and the company's awards and recognition—most recently recognized as a Leader in the 2019 Gartner Contact Center as a Service Magic Quadrant, North America. As the first CMO for Talkdesk, I am excited to capitalize on this leading technology and Tiago's vision. My focus is on building a comprehensive global marketing strategy, plan and team to help Talkdesk grow exponentially within this $25B+ total addressable market (TAM). I'm also excited to join early enough to help build-out the executive team, culture and process. I'm a builder by nature; I love to assess a situation, build a plan and then execute against that plan. I love to help grow marketers into creative thinkers. I get my energy by building measurable results. Talkdesk has a "Do whatever it takes" value which pushes the company to be the industry disruptor that doesn't let artificial barriers get in the way. This is going to be fun, and I am so energized to make an impact here.
This leads us to joy. Anyone who has worked with me for even a day knows I love to laugh, and I believe laughter and joy are intertwined. When I talk about joy in my professional life it means I love being a marketer, a builder, and helping people achieve their dreams. I love growing a business and I love celebrating successes. All of these bring me joy. One of Talkdesk's values is "Enjoy the ride," and everyone I've met appears to approach each day with excitement, passion and joy for what they are doing and building at Talkdesk.
It's only the first week, but I am confident I'm in the right place at the right time. So buckle up; this is going to be the ride of a lifetime!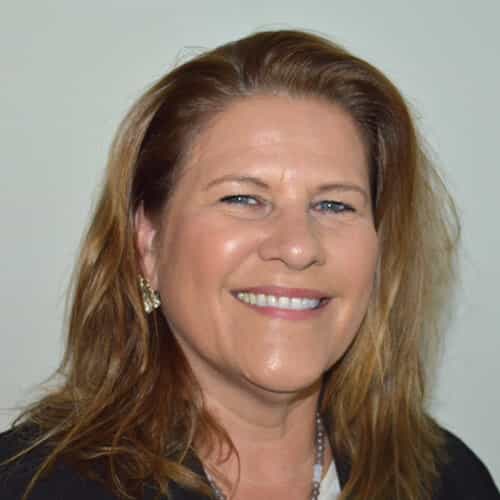 Please wait while we validate your privacy settings.