What is the relationship between time of the day, number of inbound calls and average waiting time?
The majority of inbound calls happen within the 7am – 7pm local time range, with peaks at around 11 am. In contrast, inbound callers are likely to experience peaks of waiting time at 5 am to 7 am Talkdesk accounts, in general, manage to keep waiting time short when under heavy load of incoming calls, but in the early morning their availability is low.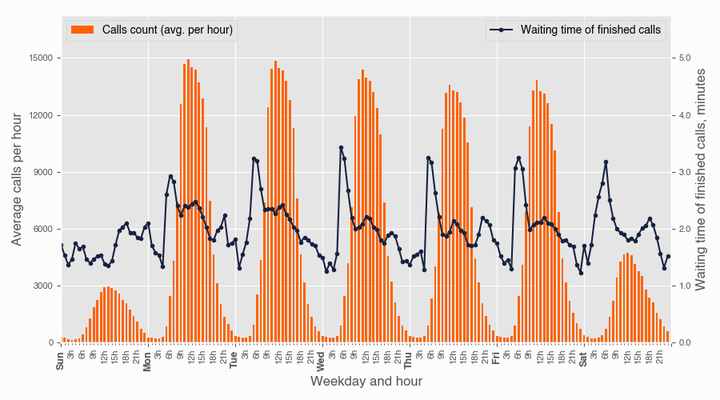 Customer Example #1: Major E-Commerce Brand
Below is an analysis of one of the largest e-commerce brands for home, outdoor, toys and fitness. In general, this company keeps callers' waiting time below 16 minutes. The best time to call this e-commerce customer service department is in the morning, before 7 am, or between 10 am and 4 pm. Waiting time is also likely to be shorter on Saturday or Sunday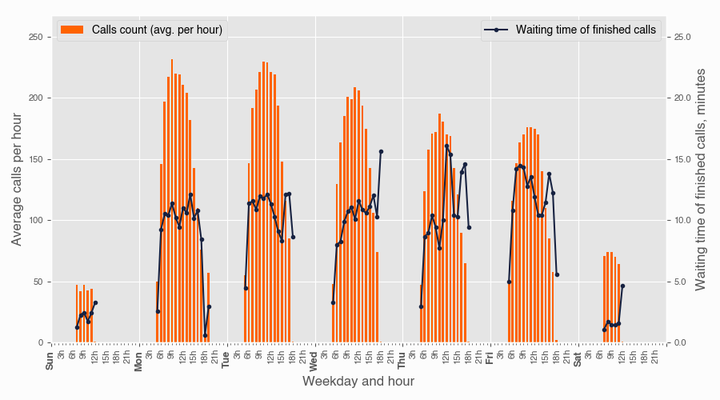 Note: Their customer service hours are:
Mon-Fri: 6am – 6pm PST

Sat-Sun: 7am – 12pm PST
Customer Example #2: Leading Financial Services Company
The data team uncovered the following results after running the analysis of the leading financial services company's call times (illustrated in the chart below):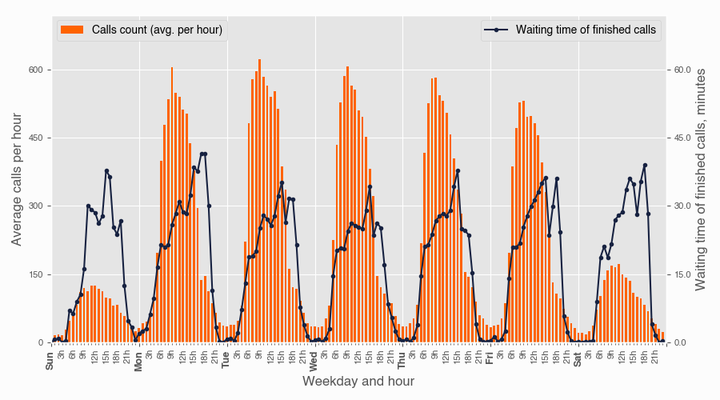 Takeaways
On working days, this company's support team keeps waiting time below 41 minutes
The best time to call their support line is at night or in the morning, before 8 am
Note: Due to the global nature of their market, this customers' support service hours are 24/7.