What is unified communications and its impact on customer experience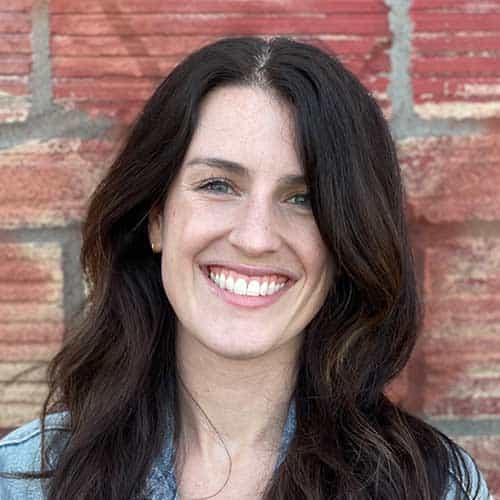 Unified communications enable everyone in the organization to share insights and expertise and come together to resolve customer issues faster.
Digital self-service online via the web or mobile is increasingly being used by customers to get in touch with companies they do business with. Customers are more tech-savvy than ever and they are using an ever-growing number of channels to reach out to organizations. With access to information at their fingertips,  the issues that make it through to the contact center are getting more complex and unpredictable than ever before.
However, customers only request for agent's help if they cannot find answers in self-service for what they are looking for. Due to the complexity of some issues, agents need to reach for other departments to ensure that customer inquiries are solved during the same interaction. For the vast majority of organizations, simple things like enabling employees from different departments to communicate in real-time to handle customer inquiries is still a challenge. It doesn't have to be that way, though.
That's where unified communications plays an important role.
What is unified communications?
A customer leaves a voicemail message about a problem that occurred during the installation of antivirus software on a new desktop computer. The front-line agent starts a video call with the customer but is not able to solve the issue and decides to send an instant message to a subject matter expert in another department. The antivirus software expert makes a phone call, instead of texting, and quickly helps the agent figure out the problem.
This scenario is possible because this company has a unified communications platform that allows one employee to reach out to others in the same organization from multiple devices and communication channels, all in a single, unified application.
An organization's workforce works together in several ways. A study by Deloitte reports that the time spent by managers and employees in collaborative activities has increased by 50% or more in recent years. In a contact center, that means using a lot of different tools to collaborate and act as one with the ultimate goal of providing the best customer experience.
A successful, customer-centric strategy requires that departments, teams, and individuals within the organization all collaborate and work together seamlessly. For that, they need reliable collaboration tools that break down barriers and promote synergies across departments, services, and devices.
Tools like IP telephony for voice calls, video conferencing, voicemail, desktop sharing, instant messaging, and others are crucial to enable communication and collaboration. A unified communications solution integrates all tools in a single interface and allows all users to move seamlessly between them within a single session anywhere, on any device. All applications work together regardless of whether the user is on a desktop, laptop, tablet, or smartphone.
What are the key components of unified communications?
The key components of a unified communications system are as follows:
1. Voice and VoIP. A cloud contact center supports calls initiated via a web or mobile app phone. Voice over Internet Protocol (VoIP) allows calls to be made over the Internet instead of the traditional public switched telephone network (PSTN) phone lines, highly reducing communication costs and allowing voice communications to be more tightly integrated with other applications
2. Email. Email can be hosted internally or on a provider's external servers, allowing users to send and receive email using an internet connection. Administrators can create individual and shared mailboxes which employees can access and use to create email messages. These messages can include links, rich content such as embedded videos and attachments. Additionally, employees can access the mailboxes on any device—computer, tablet, smartphone—from anywhere they have an internet connection.
3. Chat. Allows employees to quickly collaborate in real-time to solve issues or get information. Messages exchanged between employees are unified in a single platform and can be accessed across devices and timezones to support asynchronous work.
4. File sharing. Enables different teams in the organization to share files, regardless of the location of its members.
5. Video conferencing. Video conferencing allows employees to collaborate visually from anywhere in the world using any device, such as smartphones, computers, or tablets. Using either a camera embedded in the device being used or an external camera connected to the device, participants can see each other and interact virtually. Most video conferencing solutions offer application sharing capabilities as well, so that participants can virtually collaborate on content.
How does unified communications improve customer service?
CX leaders know that a successful customer service strategy is one where every employee is customer-focused, even if not directly interacting with the customer. Every employee of the organization must be aligned with its customer-centric values and goals, prioritize customer service issues, and be prepared to step in at any time during the customer journey. All employees should be ready to step in and deliver memorable customer experiences.
The reality is that this is easier said than done. A Unified Communications solution empowers organizations to extend customer service beyond the contact center by connecting agents with the rest of the organization, orchestrating talent and expertise across the company to achieve critical customer outcomes and drive customer loyalty.
Legacy communications solutions are unable to support the fast-moving coordinated way in which business is conducted today. For example, if a complex customer issue comes in and a contact center agent is unable to quickly and easily find an expert in the organization to bring into the conversation, then that agent typically has three options:
Transfer the customer to another department where they just have to repeat their issue, resulting in a poor customer experience.
Put the customer can be put on hold, while trying to track down an expert to help, negatively impacting resolution times.
Tell the customer they will receive a call back when a solution is found, which impacts the first contact resolution (FCR) rate.
This challenge can be tackled with the implementation of a unified communications solution. Unified communications-enabled contact centers allow agents to be connected to the broader organization through voice and messaging capabilities to ensure they are always able to find the correct resource to help resolve a customer issue.
A unified communications platform improves customer experience as follows:
Higher FCR rates.
When it comes to getting answers or solving problems, customers don't want to contact support more than one time, or wait for follow-ups. They expect their issue to be solved on first contact. If agents are able to access all the information they need and have an open communications channel to everyone else in the organization, there's no customer inquiry complex enough that can't be solved quickly and efficiently. With unified communications, FCR rates greatly improve, as agents are able to solve the customer's issue in one interaction by instantly connecting the customer with a subject matter expert in the organization, eliminating the frustration of transferring the customer from one department to another or having to schedule a callback because the answer isn't available at that moment.
Customer and employee collaboration.
Memorable customer experiences are with no doubt a reflection of how the organization's employees work together and handle communications with customers. A fast and seamless communication improves agent performance and boosts customer satisfaction levels. A study performed by Talkdesk found that for a whopping 79% of companies, deeper unified communications and collaboration integrations was a priority. Yet, only 33% of companies surveyed said they were well positioned for integrated and streamlined communications.
The easier it is for your contact center agents to speak to each other and to employees in other departments, the better service they will provide to your customers. Asking for help using the team's chat application, while talking to a customer on the phone, for example, improves employee satisfaction and productivity which results in a far better customer experience.
Improved customer empathy.
With the free flow of customer insights and information across all departments, companies begin to realize the full potential of company-wide collaboration. Today, 57% of companies are integrating agents with other employees to collaborate on key customer projects. The contact center is a rich source of customer data, feedback, and emotional insight.
When agents are plugged into the larger organization they can share the voice of the customer across many departments. Sharing the customer insights helps to inform that marketing campaigns may not be converting as well as they could be, highlight opportunities within the product roadmap, or alert the operations team of any problems with production.
Unified communications allows teams to easily come together and share customer information to drive more informed strategies, have cross-functional alignment, and an overall better understanding of the customer.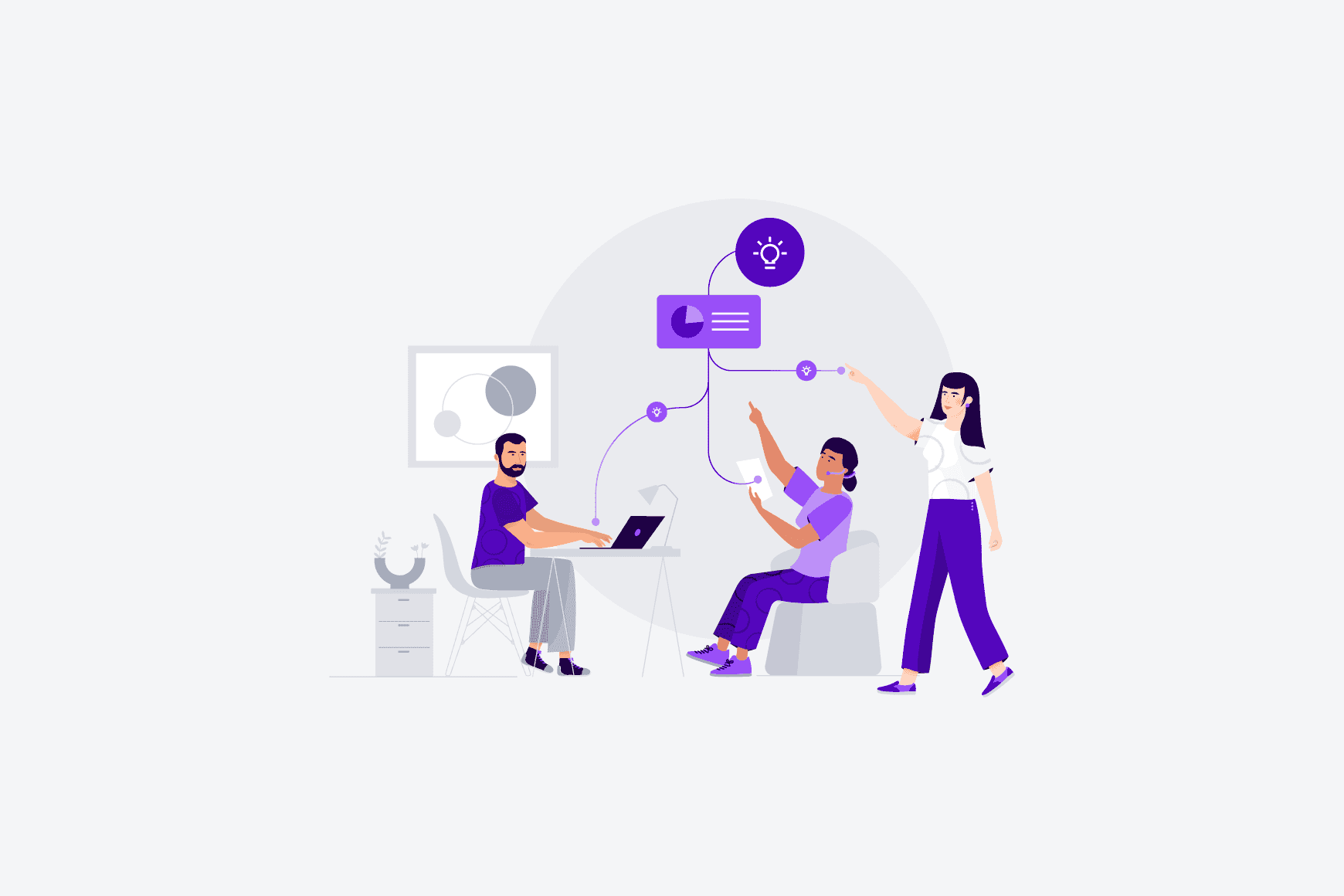 EBOOK
Maximize your contact center performance with employee engagement
What are the five most important benefits of unified communications for the contact center?
Unified communications simplifies the way organizations work internally between the different teams and departments and improves how they communicate externally with customers. The right unified communications platform provides all the features for employees to work and share information in the same interface. That enables organizations to reap a series of benefits:
1. Team collaboration.
The secret to successful teams is effective communication. This is truer than ever as employees are geographically spread out and rarely, if ever, meet in the same physical space at the same time. Features such as voice, chat, and file sharing allow team members to communicate regardless of channel or physical location. If the communications platform is able to provide a seamless user experience across different devices, team collaboration is easy and effortless.
2. Employee productivity.
A key step in enabling collaboration across teams is making sure employees know who's available and who's not with real-time presence synchronization. Knowing when a colleague is available to help reduces inefficiencies and time wasted, reducing both employee and customer frustration. A unified communications platform also gives employees the choice to work from anywhere, whether it be an office, the home or some other remote location. Work can be done practically anywhere now, giving employees an increased amount of flexibility in where they get their work done.
3. Remote work.
Remote work has accelerated greatly since the onset of the pandemic in 2020, and every indication is hybrid work is here to stay. Organizations need to support and adapt to a more flexible work environment that includes an increasing number of remote workers. Team members that can be located anywhere globally require a unified, consistent, and straightforward set of tools and applications to successfully communicate with each other regardless of their location.
4. AI adoption.
A unified communications platform that supports artificial intelligence (AI) is a must-have as the workforce continues to move towards a hybrid workforce. Natural language and machine learning can create greater efficiencies for any unified communications solutions, automating repetitive tasks and enabling employees from different teams to collaborate more efficiently.
Automation of repetitive tasks, such as automatic meeting scheduling or real-time meeting transcription, enables team members to focus on more complex tasks and to work together more efficiently.
5. Cost reduction.
Telephony services can be expensive and overly complex. Expensive desk phones, building and maintaining a telecommunications infrastructure, poorly optimized calling plans, and more contribute to hefty up-front and recurring telephony system costs. A cloud unified communications platform reduces these costs by consolidating all your telephony services in the cloud. The only requirement is a reliable internet connection.
Traditional phone systems can also require forklift upgrades when software and hardware goes obsolete, which means more hardware and software investments. Unified communications offers communications as a service. That is,  the unified communications provider takes care of all the hosting, maintenance, and upgrades—you only need to worry about connecting and using the service.
Closing thoughts.
If you're looking to boost your customer's experience, you need to begin laying the groundwork and it starts internally, within the organization. The contact center is a goldmine of customer insights that need to be shared across the entire organization. Every employee should be empowered to become a customer advocate, but to be able to do that, they need the right tools.
A unified communications platform breaks organizational silos that divide the contact center from the other departments of the organization. A single, unified interface, accessible from any kind of device, anywhere in the world, allows organizations to come together and meet customer expectations by providing top-notch customer service.
Before you go.
There are several advantages to integrating a unified communications solution in your contact center. The right platform gathers all functionality in a single, unified interface enabling:
Improved productivity. Team members connect from anywhere using a device of their choice.
Improved performance. No more disparate systems for different types of communication.
Better customer service. Empower agents with the tools to create memorable customer experiences.
Great user experience. A simple, unified interface and the ability to work from anywhere improves employee morale and reduces turnover.
Reduced costs. Being deployed in the cloud and consolidating tools and applications in one single application, significantly reduces expenses.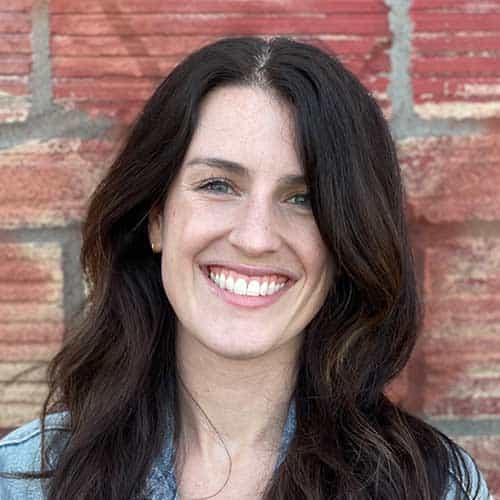 Please wait while we validate your privacy settings.