Read this recap on NRF 2022 and discover the trending topics that will shape the contact center of the future.
If you're like me and experienced major fear of missing out from not being part of retail's big show, this is for you.
Just see below how great the Talkdesk NY team looked at NRF 2022… All while I was chugging tea on the couch in my PJ's, under the weather.
But being on the couch had its perks—I had time to scroll through many session recaps and read others' articles giving me the rundown of what was happening.
5 NRF 2022 #trending topics I loved hearing about.
As usual, NRF was packed of valuable content and expertise. But there are five trending topics that I would like to highlight:
1. Customer loyalty. Everyone seems to be looking for a secret recipe for customer loyalty. NRF had various sessions on this topic, including this one featuring Alberton's CEO, Vivek Sankaran, and this choice quote from Walmart U.S. president and CEO, John Furner:  "Loyalty in retail is the absence of something better."
Contact centers play a key role in this. But don't just take my word for it. Our latest research found that 91% of CX professionals say their contact center is a major driver of customer loyalty. And I may not have a "secret recipe," but I am an expert shopper, so here are four predictions:
Loyalty will increasingly be driven by consumers' overall connection to a brand rather than specific interactions.
Contact centers will gain influence as they become loyalty-driving growth centers.
The role of the customer service agent will become more strategic in creating loyal customers.
Organizations will emphasize employee engagement and retention to drive loyalty from the contact center.
2. The Metaverse. As my mom would say, "Pero qué es eso??!" But NRF actually called retailers to embrace it. Not convinced? Emma Chiu, global director at Wunderman Thompson Intelligence, brought the numbers:
66% of consumers prefer to engage with brands digitally.
73% find it easier to interact with brands with a digital presence.
85% believe digital presence will be essential for a brand to succeed in the future.
Ralph Lauren president and CEO, Patrice Louvet, is on the same wavelength. He said, "We also believe in the metaverse," adding that he has already dressed his avatar. "You wouldn't want your avatar to be running around naked," he said.
This has us thinking here at Talkdesk about the contact center of the future. Will avatar customer service representatives lend a helping hand to customers in virtual stores?
Speaking of the future of customer service, that's the topic of our Post-NRF webinar featuring CX leaders from Tuft & Needle and Vivino.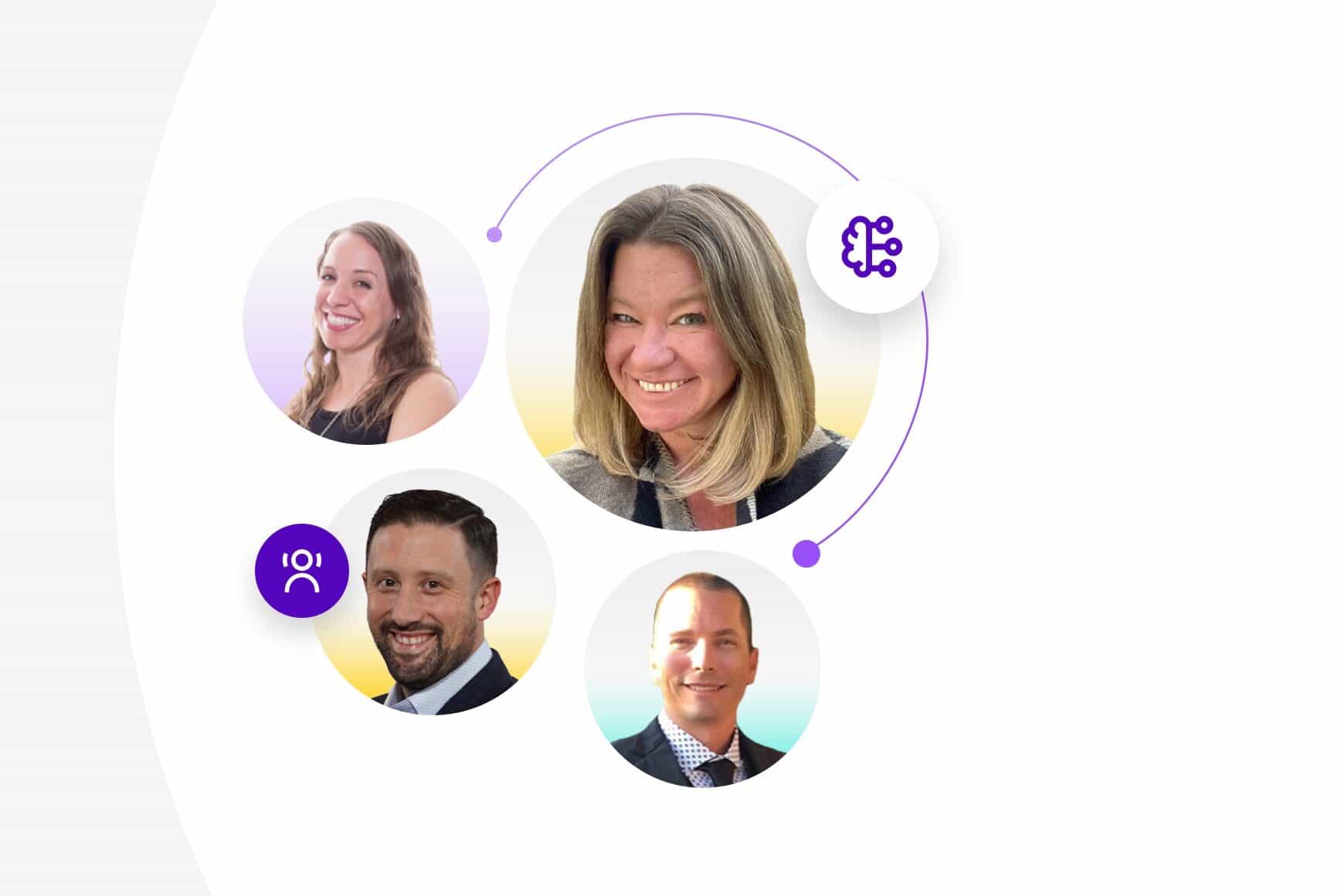 webinar
The future of customer service: What retailers should prepare for in 2022
3. The store. Stores are here to stay. Brands are rethinking their stores with experience, entertainment, and e-commerce in mind. We've been predicting that digital and in-store associates have now become brand ambassadors critical to the success of your business. Whether online or in real life, store associates will enable the experiences brands are looking to create. And with the digital and physical worlds merging, the omniassociate is taking center stage.
4. Employee experiences. Retail Wire shared: "PepsiCo Foods' CEO Steven Williams said that one silver lining coming out of the pandemic has been the opportunity to form stronger connections with employees and consumers."  To foster an environment where those connections can happen, businesses need to invest in their employee experience.
Lowe's gets this too. Their CEO, Marvin Ellison, said, "As we think about what we need to be as a company, it's been really simple," he said. "We want to take care of associates and be the best workplace we can be. We want to delight our customers. We want to make our communities better."
And Chewy's CEO, Sumit Singh, put the cherry on top. He said, "there's a loop, which happens when happy team members drive a better customer experience, which drives loyalty, which closes the loop. That has to be the North Star."
It is a simple equation: happy employees = happy customers.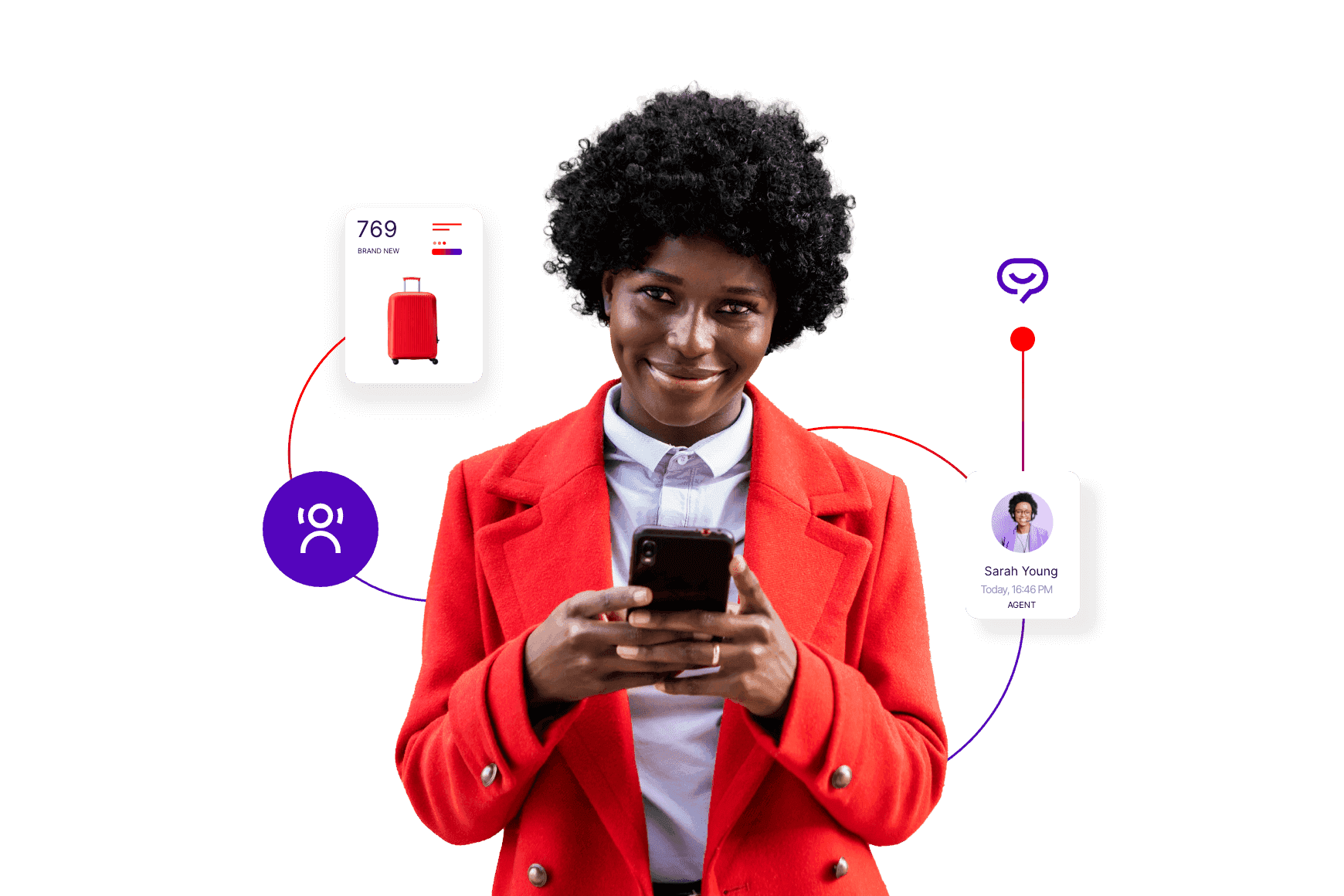 ebook
How AI improves agent experiences in retail
5. Brand values. Sustainability, diversity, equity, and inclusion won the day at NRF. These have major implications on contact centers. Talkdesk Research™ found that 89% of CX professionals say contact center agents are expected to be better versed on a brand's values and stance on social issues compared to just a year ago.
These are some sessions on these topics that you might find interesting:
IKEA U.S. CEO, Javier Quiñones, on committing to people and the planet.
Conversations about business, technology, ethics, fairness, and policy.
Lessons in future-proofing your business.
Leaders from Saks OFF 5TH, The Vitamin Shoppe, and YUM!
Brands on the imperative to foster a more inclusive workplace culture and drive meaningful progress.
Executives from Best Buy, Albertsons, Savage X Fenty, and Marjani Beauty on training, conversations, and policy.
As a young Latina immigrant, all of this makes me really excited about the future of retail. And, of course, the future of Talkdesk. You can watch some of the Talkdesk DE&I sessions, including one I had the opportunity to moderate.
My favorite quote from NRF 2022.
I'll leave you with my favorite quote from NRF 2022:
"The watchwords for the future should be communication, innovation, and perseverance. Also, empathy and compassion —and a real devotion to developing the ability to listen."
Sumit Singh, Chewy CEO
Retailers, how would you rate your contact center's ability to listen?  Once you've thought about it, let's talk.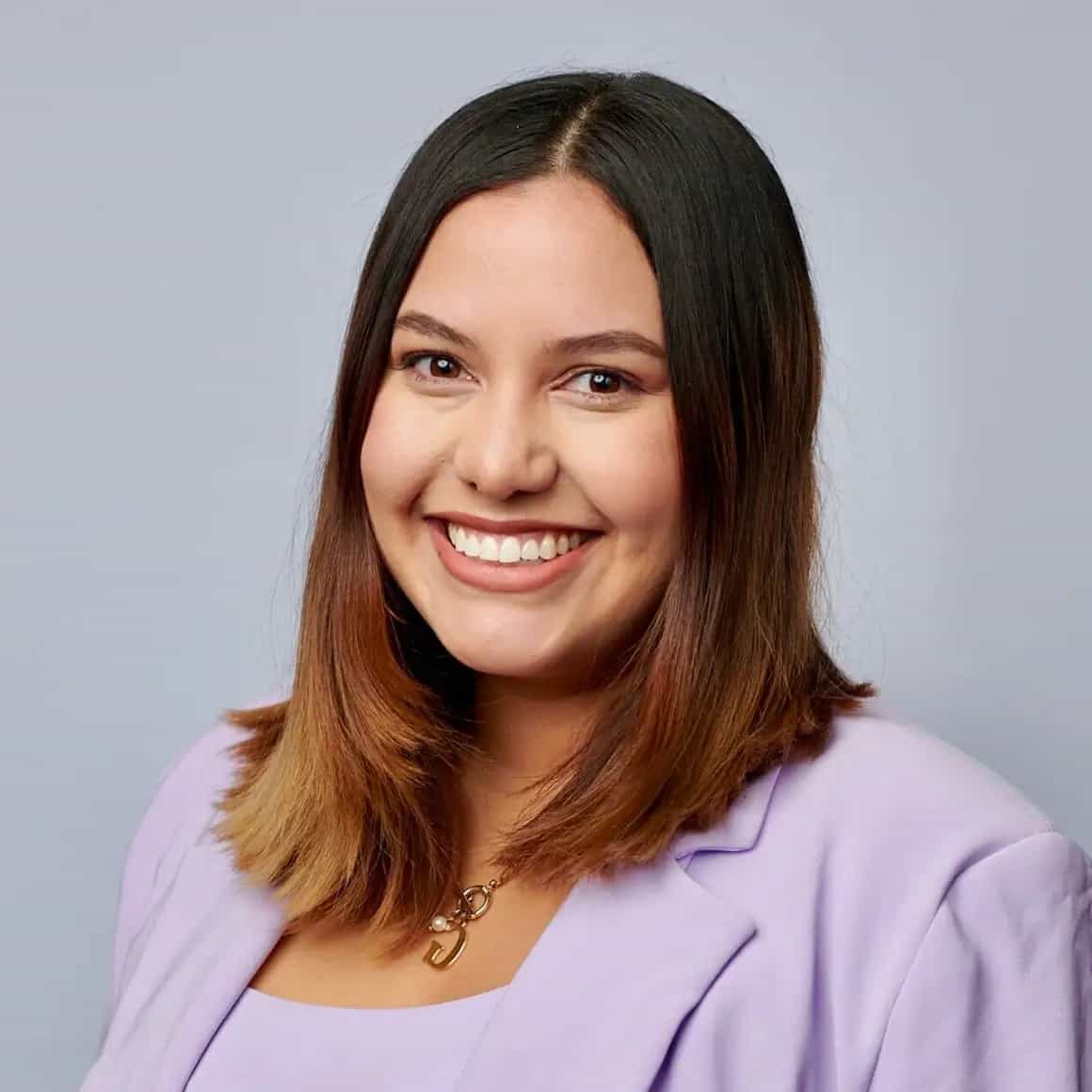 Please wait while we validate your privacy settings.