New Talkdesk Financial Services Experience Cloud and Talkdesk Healthcare Experience Cloud deliver everything customers need, right out of the box.
There are some events that, regardless of where we live or the language we speak, mark important milestones in our lives. Purchasing your first car or a new home. Welcoming a new child into your family. Starting a business. Getting vaccinated. 
Financial institutions and healthcare providers have an important role in our lives, and we expect a lot from them. We want to reach our bank or talk with our doctor when and how it is most convenient for us, not necessarily during "normal business hours" or in-person. 
These are the companies and people supporting our dreams and our journeys, and it is rewarding to support them in return with cloud contact center platforms built specifically for their industries—completely pre-configured and packaged to improve specific business outcomes on day one.
Everything customers need in one product.
This week, at Opentalk 2021, we introduced Talkdesk Financial Services Experience Cloud™ and Talkdesk Healthcare Experience Cloud™, the industry's first enterprise-grade contact center products built for financial services and healthcare.
The last year taught us that transformation is here—businesses have to start delivering compelling customer experiences now. 
Before today, it was complex for financial services companies and healthcare providers to implement a cloud contact center with the right tools and integrations needed for their industries. Traditionally, they would invest in a contact center platform, then spend extra time and money to configure it to work within their unique environments. This could take months, or even a year in some cases, and it often required expertise that had to be outsourced.
We've done the hard work for our customers. We hired people who have lived and worked in these environments and deeply know what financial services and healthcare organizations need to optimize their client and patient activities to drive growth. 
We asked companies in these industries what would make it easier for them to deliver great client and patient experiences, and we listened to every one of their recommendations. The result? Purpose-built industry clouds that are:
Pre-integrated with industry systems. 
Pre-designed with custom workflows and automation. 
Pre-trained with artificial intelligence (AI) for industry terminology. 
These purpose-built industry clouds are specifically tailored to help companies achieve key activities, including lending, account servicing, collections, patient appointment management, and more.
Let me give you an example. Years ago, if someone wanted to stream music wirelessly throughout their whole house, they could—with the help of sound engineers who had the right expertise and equipment to make it happen. It was expensive and took a long time. Now, we have access to music anywhere in our homes, right out of the box, with Bluetooth speakers. No extra time or cost needed.
The Talkdesk Experience clouds give financial services companies and healthcare providers a contact center solution that, from day one, right out of the box, meets their needs. They don't have to invest additional time and money into separate integrations or workflows. It's all built into these Talkdesk Experience clouds. When we show these new products to customers, they love them, and they immediately know that this is what they have needed for so long. 
This is a game-changer.
"We are a customer-obsessed company, and that means making it as easy as possible for our customers to access the solutions they need to grow their businesses and to help their clients. The Talkdesk Experience clouds immediately give customers everything they need, right out of the box. We've done the hard work for them. "
Talkdesk Financial Services Experience Cloud.
Initially reimagining the banking experience, the first solution—Talkdesk Financial Services Experience Cloud for banking—enables financial services companies to deliver connected, intelligent, and secure client interactions more effortlessly, across any communication channel.
The financial services industry faces a rapidly evolving landscape. Legacy systems have created dozens of silos that prevent banks from providing a holistic, secure, and seamless experience for customers.
We saw a critical need to take our CX expertise and innovation, and apply it to guiding financial institutions through this new landscape, giving them a way to unify the client journey to make it seamless, personalized, and trustworthy. 
Talkdesk Financial Services Experience Cloud breaks down these walls with an initial solution that's pre-integrated with core banking systems and uniquely designed with pre-configured workflows that help banks optimize and improve lending, account servicing, and collections activities. 
We are also working on products for Insurance, Payments & Fintech, and Wealth Management in the future.
Talkdesk Healthcare Experience Cloud.
Initially reimagining the patient experience, the first solution—Talkdesk Healthcare Experience Cloud for providers—empowers healthcare providers to deliver synchronized, personalized, and convenient patient experiences across all digital and voice communication channels. 
When patients contact healthcare providers, it's not just about accessing a service—it's about taking care of their health. We see significant opportunities for healthcare contact centers to connect disparate touchpoints and move beyond fast call resolution to proactively and intelligently tailoring patient support throughout the journey. 
Talkdesk Healthcare Experience Cloud is the first contact center as a service (CCaaS) solution built specifically to enable that transformation with ready-to-launch workflows, deep integration and automation with Epic EHR system, and pre-trained bots capable of recognizing medical-grade terms—all initially designed to improve patient access and appointment management.
In addition to delivering the provider experience available to our customers today, we are working on products for Healthcare Payers, Medical Devices, and Pharmaceuticals in the future. 
These products will fuel our customers' growth—helping them do more with less and drive the specific outcomes that matter for their businesses. 
And, it doesn't stop there. We are also building industry-specific products for organizations in Retail, Government, and Education. 
Our mission is to offer organizations a better way to unlock the promise and potential of great client and patient experience, and that is exactly what we've done by empowering financial services companies and healthcare providers with a better way to deliver the support, care, and experience clients need in the moments that shape all of our lives.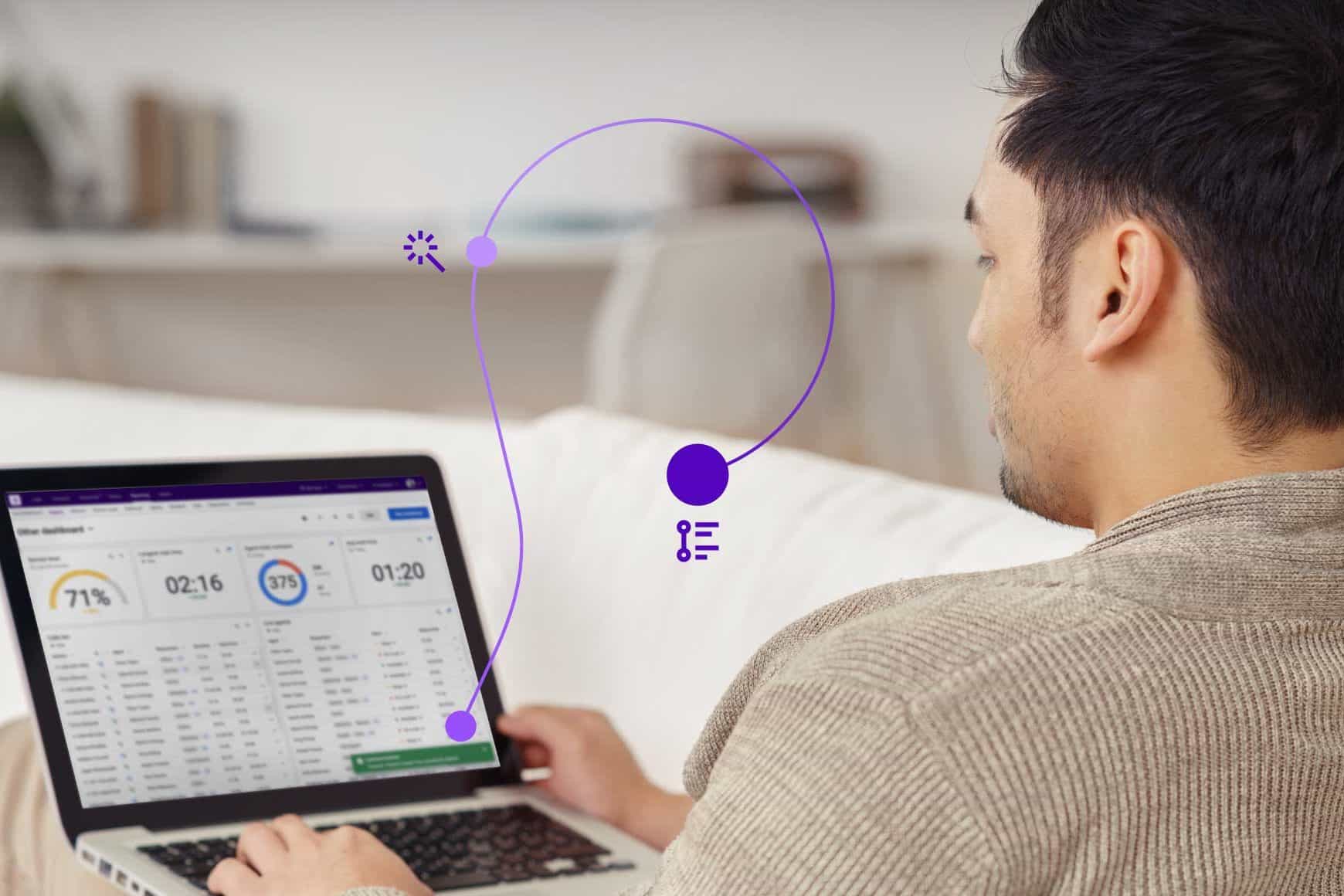 Request a demo of Talkdesk Experience clouds.
Please wait while we validate your privacy settings.