This post is written by LiveChat Customer Success Manager Jacob Firuta.
Every customer support team needs a way to organize their activities. And it should happen sooner rather than later if you don't want to lose time to ineffectiveness or hinder your relations with customers.
Even a two or three-person team should start organizing their work. If you're not flying solo in your customer service, it's time to put things in order.
Since the beginning of our support at LiveChat, we always had at least two agents chatting with our customers. Over the past couple of years, we expanded the team to eleven agents and two dedicated programmers for tier 2 technical support. As a result, we had to find a way to organize our work, keep everybody posted and track our progress.
Below is information about how the LiveChat team organizes its support to handle over 20,000 chats, tickets and calls each month.
The Team Structure
LiveChat currently has eleven agents working in shifts to provide 24/7 support, 365 days a year. Depending on the amount of chats/tickets/calls we expect, we add agents to or remove them from a shift.
Apart from the frontline agents that receive inquiries, we have two programmers taking care of tier 2 support issues. Whenever a case can't be resolved on the spot or requires more advanced technical skills, it is escalated to tier 2 support – this occurs for about 0.55 percent of all cases. To escalate a case, frontline agents simply create a ticket in LiveChat or an issue in GitHub for our programmers to pick up. With this setup, the team doesn't get stuck on difficult cases and can handle more of them.
The work of our frontline and tier 2 support agents is coordinated by our Support Team Leader, Piotr Bednarek.
Here's how the team is organized:
The team shares one of our bigger rooms and works together, as opposed to working remotely. There are situations where remote work is an option. For example, agents can work from home during all holidays. However, working in the same room stimulates communication – it's much easier to explain a case to somebody if they are sitting next to you.
Working together has a big impact on the way our shifts are organized. To make sure everybody has a chance to work with all other members of the team, as well as other people in the company, our agents work on a rotation. There are no dedicated 'day' agents and 'night' agents. If an agent worked a night shift, they will work a day shift next week. This way everybody knows each other, the morale stays high and we have 24/7/365 support.
Agents are assigned according to the demand, i.e. the number of chats/tickets/calls we expect to get during a shift. We have a built-in report in LiveChat that uses past data to predict how many chats we will receive and how many agents we need to answer all of them. Since the majority of the inquiries come from our US customers, we have the most people at hand starting at 7:00 AM EDT until around 4:00 PM EDT – just as the work day in Europe finishes and begins in the United States.
To organize our shift work, we use 7shifts, a neat scheduling software. Each agent has access to the schedule and can look up their next shift. One of the coolest 7shifts features are notifications via text message. Whenever there is a change in the current shift schedule or a new schedule is posted, everybody receives a notification.
Please wait while we validate your privacy settings.
Exchanging Information
To keep everybody informed, we needed several tools to help exchange information.
First, we use a custom-built CRM to feed information about our customers directly into our application. We pass information like the type of account the customer is using, how long they have been our customer and more.
The app is set to pair the agent who has previously chatted with a specific visitor to that same visitor when they return. If the visitor starts a chat with another agent, the full conversation and ticket history is available right in the app.
Second, we use Slack, a tool for team communication, to share resources and information. We have several company-wide channels as well as a dedicated support team channel. Usually, whenever anything important happens, the news is spread through Slack first. We also use it to discuss individual cases and ideas. Slack significantly improved communication within our company – and it single-handedly cut the number of emails we send.
Despite the fact that we send fewer emails now, we still use them, along with Basecamp, to exchange ideas and information. Both of these methods work great for bigger issues and ideas that wouldn't fit the 'Slack format'. For example, when a new feature is released, an email is sent to the whole team, including support, development and marketing, so that everybody is on the same page and up-to-date.
When it comes to email, we have a separate mailing group including all the people from our support team. This way, if any of the developers want to shoot an email that everyone in support should receive, they can simply email one address instead of typing in eleven addresses.
Finally, the support room is equipped with 4 TV screens where we display all crucial information on the current state of our service. We have one screen for our server status page, one for the service status (in case the service goes down and the servers continue to operate), one for our Dashboard, which shows several chat-related stats and one screen for the monitoring of our onboarding emails (when the number of emails goes down because of some error, we can react quickly).
Supplying Materials
Our support team doesn't exchange just information. We have loads of ready-made materials like knowledge base articles, webinars, ebooks and reports the team can use to provide more complex responses to our customers. It's important to keep everybody informed about the available resources so that they can use them in their conversations with customers.
One of the first things new agents do is read through the available resources to familiarize themselves with the content and our application. Later, they will know where to look for that one article on chat window customization or ebook on selling using LiveChat. Even if they can't find something, they can always ask another agent for help.
The team also uses Google Docs to share and co-prepare materials. For example, they have a document where they store CSS customizations that can be used with LiveChat. Whenever a customer asks about a particular customization, they have an answer ready thanks to the document.
Google Docs is also used to host a document with the most challenging cases we encountered. This way, whenever a similar case pops up, our agents can use the past experience to deal with the case.
Finally, Google Docs is also used to keep track of customers participating in the various beta tests we do. If such customer starts experiencing some errors, the support team will know that the beta tests may be at fault.
Tracking Progress
The final piece of the support team organization puzzle is tracking our progress. We know that if we don't measure our results, we have to rely on guessing and intuition when making decisions. To avoid that, we keep track of a number of metrics.
Using the built-in LiveChat reports, we are able to deduce pretty much everything we need to know about our chats and tickets. This includes volume, time of response, customer satisfaction and more.
Using these reports, Piotr calculates a number of additional Key Performance Indicators. For example, by filtering only the spam chats, he is able to calculate the actual customer satisfaction, not affected by the rogue rates from trolls or accidental chatters.
Piotr doesn't stop just at crunching the numbers. He does daily, weekly and monthly checks of cases that have received a bad rating. When a case like that is found, Piotr is able to advise the agent who received the rating on how the problem should be resolved. The next time an agent faces a similar problem, they will know what to do.
To complement the individual feedback, the whole support team meets monthly to discuss the current state of service, difficult cases and future plans. These meetings also provide a bit of R&R for the agents and are also great for team-building.
Organize Your Support Team
Working in support can be hard enough – you shouldn't compound this with poor organization. Even small improvements in communication will go a long way when difficult cases start piling up.
Here's a list of the main methods we used to go from an unorganized support team to a bustling customer service department:
Have two tiers of support – to avoid becoming stuck on difficult cases, have someone dedicated to the tougher cases.
Manage your shifts – using software like 7shifts you will be able to easily assign your agents to particular shifts while keeping everybody in the loop.
Work together – working from the same room will beat any form of remote work in terms of how easy it is to exchange information and collaborate to resolve tough cases.
Provide information about customers – make sure your agents have all the information they need to help your customers. Consider using a CRM or call center software to keep track of previous interactions with customers.
Use Slack for quick communication – Slack can do wonders for your company communication by cutting the number of emails you send.
Communicate via a mailing group – instead of sending emails to each member of your support team separately, you can create a group email that includes everyone.
Know your support materials – make sure your support teams know what kind of support materials you have available so that they can use it to help customers. When introducing a new agent to your support team, the first thing they should do is read through your resources.
Use Google Docs to store and prepare new materials – Google Docs works great for creating new materials for your customers.
Track your progress – Try to measure as many relevant metrics as possible. Start with customer satisfaction, first response time and volume of received inquiries.
Provide feedback to agents – Check how your agents are doing and offer feedback, either through one-on-one coaching sessions or through regular team meetings.
These points should set you on the right course. However, you definitely shouldn't stop at them. No matter how many methods you use or how many metrics you track, there's always room for improvement.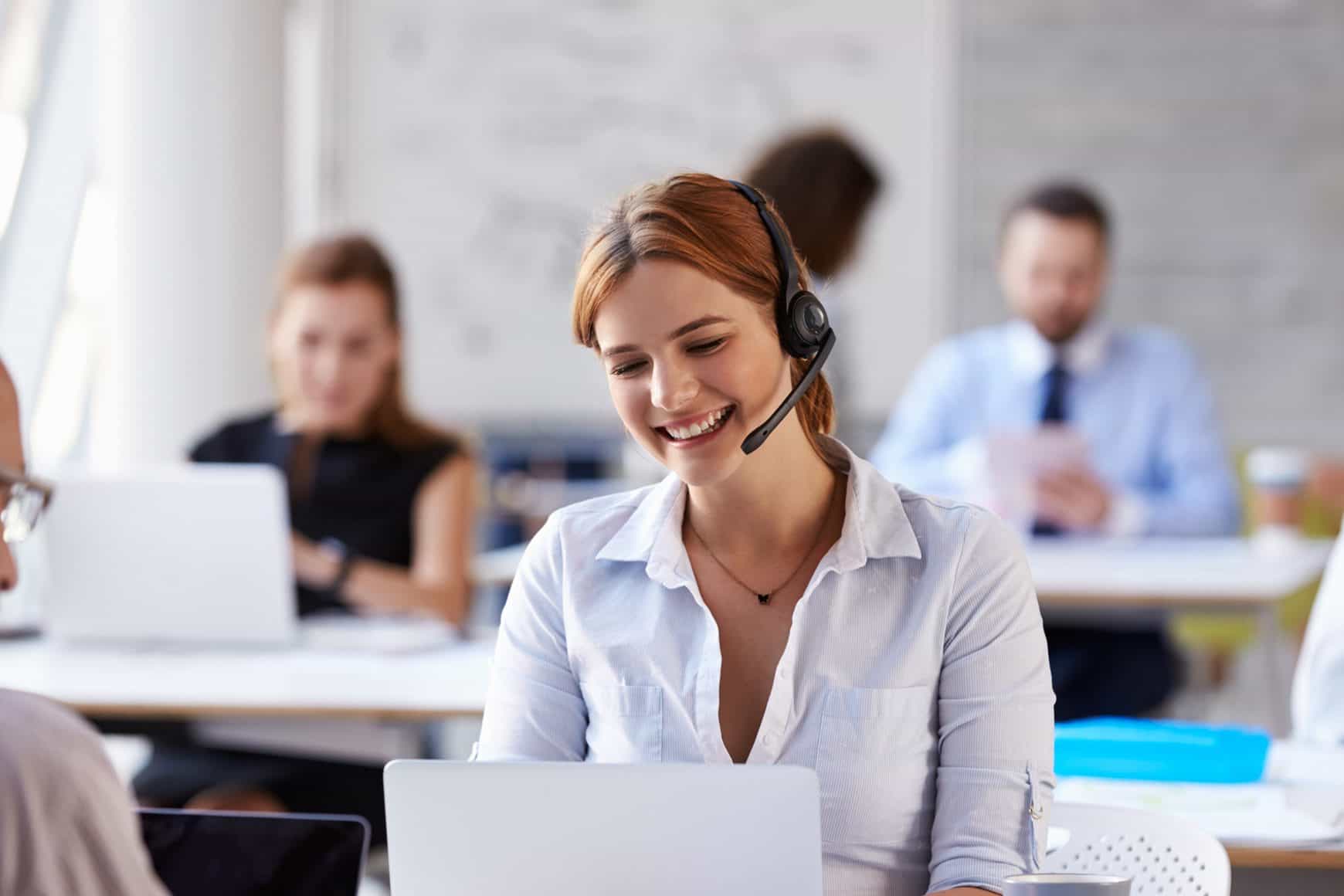 8 Habits Support Professionals Need to Develop