Talkdesk AI & Holiday Shopping survey reveals AI is Santa's newest helper this holiday season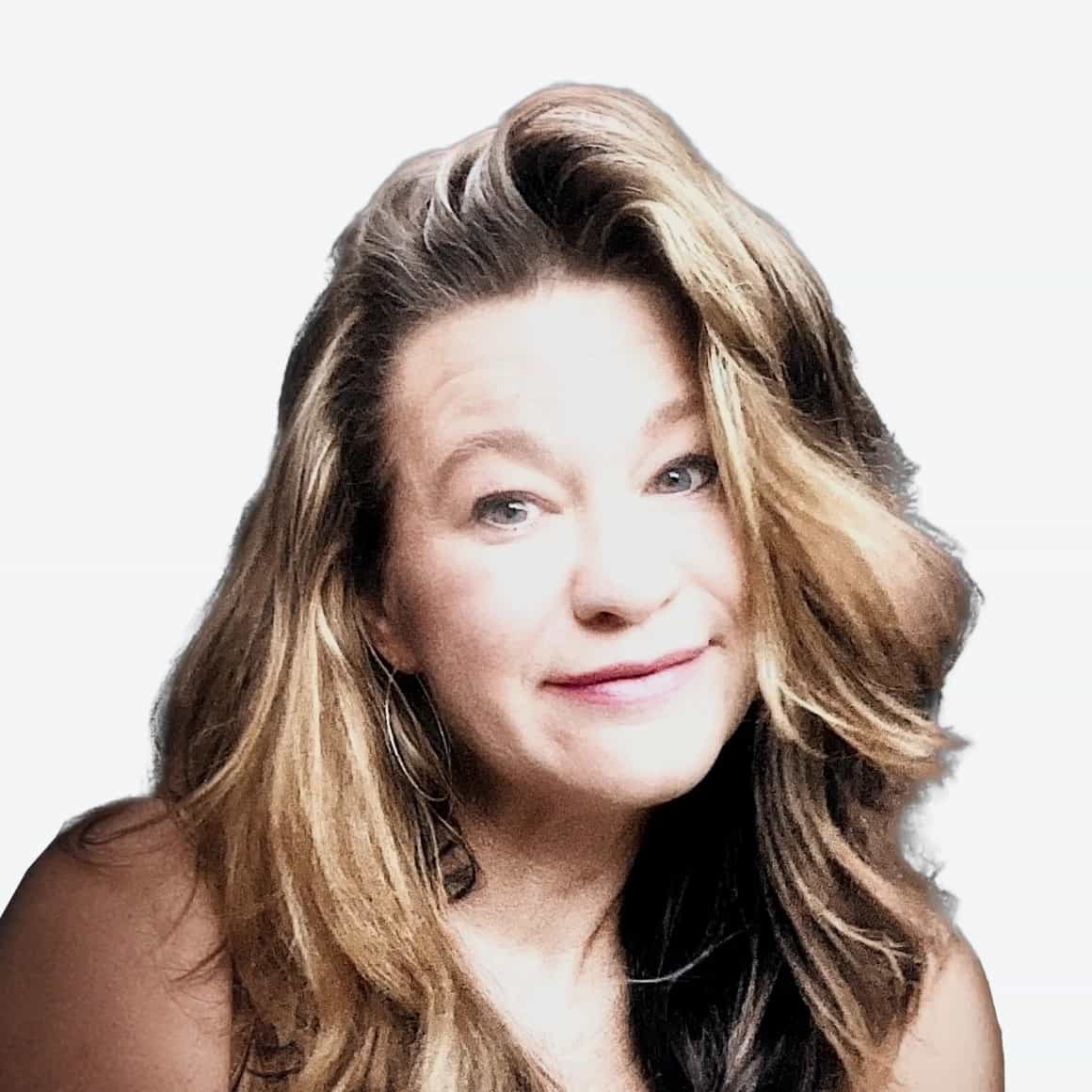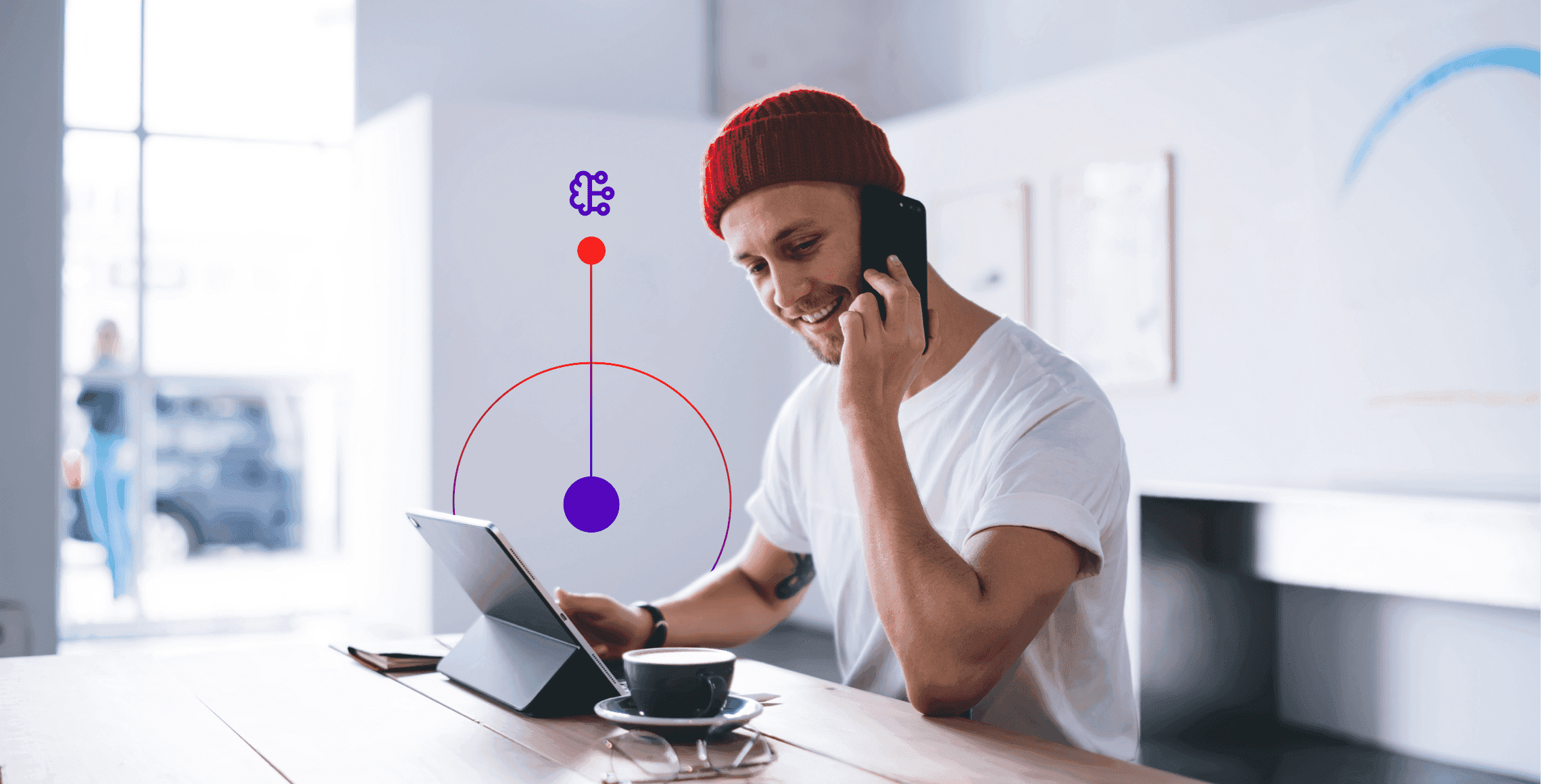 The holiday season is a time cherished by many, filled with opportunities for joy and togetherness. Yet, amid the festive spirit, there's an ordeal that can turn even Santa Claus into Ebenezer Scrooge—the shopping experience! Traffic-filled roads, overflowing mall parking lots, elusive products, shipping delays, and the looming specter of customer service nightmares (not to be confused with the ghost of Jacob Marley). It's enough to make any of us have second thoughts about participating in the celebrations.
1,000 consumers across the United States echo these same anxieties in the Talkdesk AI & Holiday Shopping survey:
A third (31%) of respondents dread or tolerate holiday shopping. 
One in four (23%) say shopping is more stressful than hosting dinner with their in-laws.
Almost a fifth (17%) would rather clean toilets than attempt to shop for gifts.
What's behind these sentiments? Gift-giving anxiety, for one, as almost half (44%) say they have anxiety finding the perfect gift, with Gen Z consumers (63%) feeling this way the most. Dread is another word that comes to mind, with 44% saying they dread having to deal with brands when they have questions, need to resolve an issue, or return a product. And, with recent economic volatility, almost two-thirds (63%) worry about whether they'll be able to afford quality gifts for friends and loved ones.
AI is the main retail trend this holiday season.
Fortunately, artificial intelligence has quickly permeated many facets of daily life, the most recent and noteworthy entry being large language models (LLMs) like the GPT model powering ChatGPT, which can create virtually any content from a simple prompt. Now, AI is poised to change how consumers feel about holiday shopping thanks to its ability to find deals, share personalized gift recommendations, and empower a virtual shopping experience. After years of stress, consumers are ready to embrace AI and believe it will contribute positively to their shopping experience this year:
Three-quarters (76%) expect to return fewer products because of the resources to guide their purchases.
Almost two-thirds (62%) will be a happier person this year with the extra support (Bah humbug to Ebenezer Scrooge!).
Six out of ten (59%) will no longer get anxious because AI will help them be more confident in their purchase decisions.
Half (52%) will buy more products because their overall shopping experience will be more enjoyable.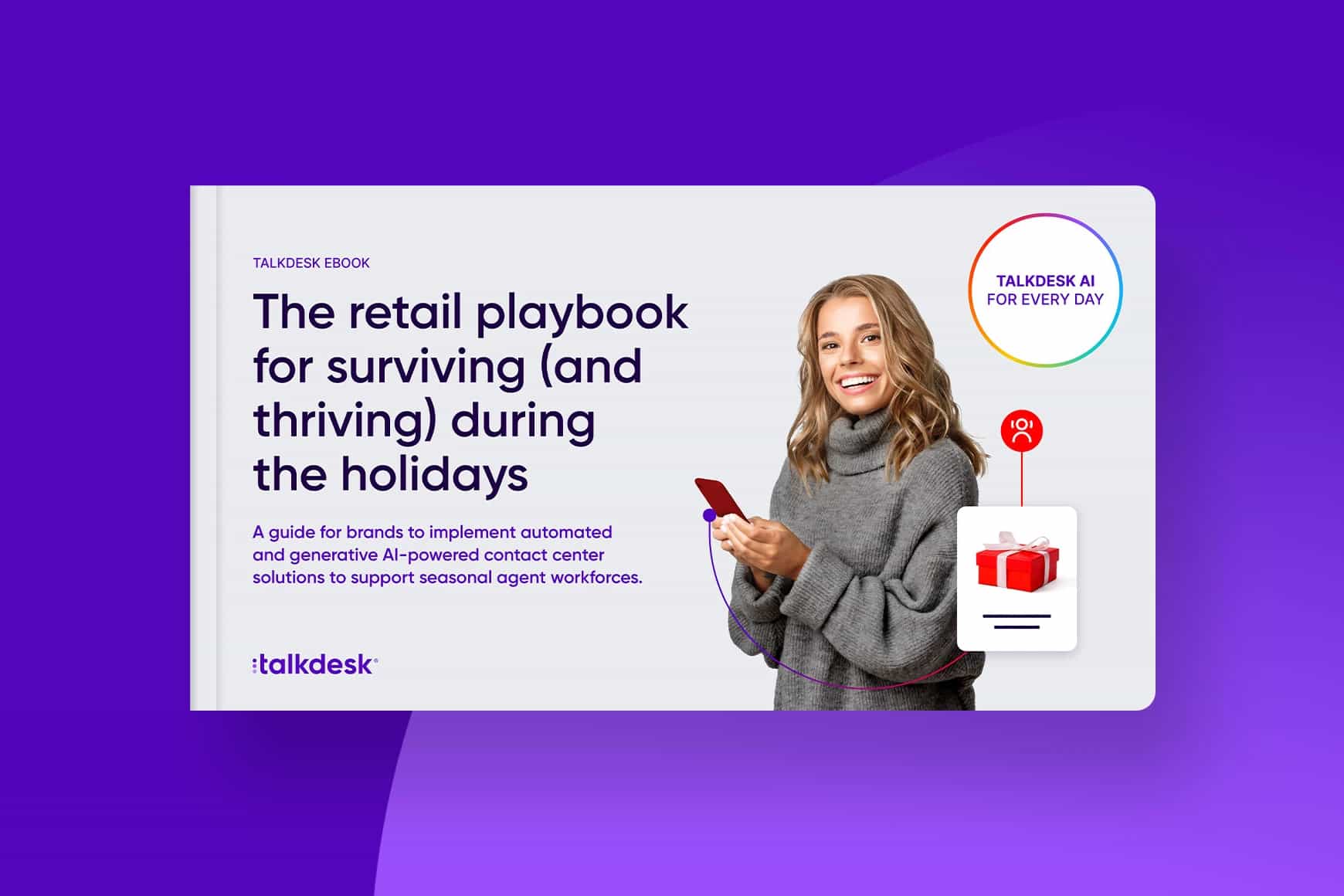 Ebook
The retail playbook for surviving (and thriving) during the holidays
Learn how to elevate your contact center to support seasonal demands and implement cutting-edge generative AI solutions for a successful holiday season.
The Talkdesk survey results show consumers are ready to take advantage of AI capabilities in the following ways:
88% plan to use some form of AI to help with their holiday shopping, which includes chatbots, synthetic media, and personalized brand recommendations.
73% plan to use an AI chatbot—such as ChatGPT—to find coupons, discount codes, and cheaper prices.
66% will explore personalized product recommendations directly from brands.
52% will use AI's image editing capabilities to personalize their gifts, like changing a model's hair color to reflect the characteristics of recipients.
49% will use an AI chatbot to get gift ideas for a loved one.
35% will use an AI chatbot to write holiday cards or messages (those holiday cards at your local pharmacy may not be as thoughtful as you once believed).
Many consumers don't just plan to use AI around the fringes, either; they're ready to hand over the reins and use the technology as a personal shopper, and they won't be upset if loved ones follow suit:
AI can take the shopping reins: If given the option, 40% of consumers overall would let a chatbot choose their friends' and family members' gifts on their behalf, but the numbers do vary significantly between generations. 

More than half (54%) of consumers aged 25-34 would put fate in AI's hands, while only 28% of consumers over 54 would do the same. (So you'll keep getting those reindeer sweaters from grandma.)

The general public favors Santa's newest helper: 76% of consumers say they wouldn't be upset or hurt receiving a gift chosen by AI. Women (80%) are more comfortable with AI shopping for them compared to men (70%)—take a hint fellas, the scented candles are no longer cutting it.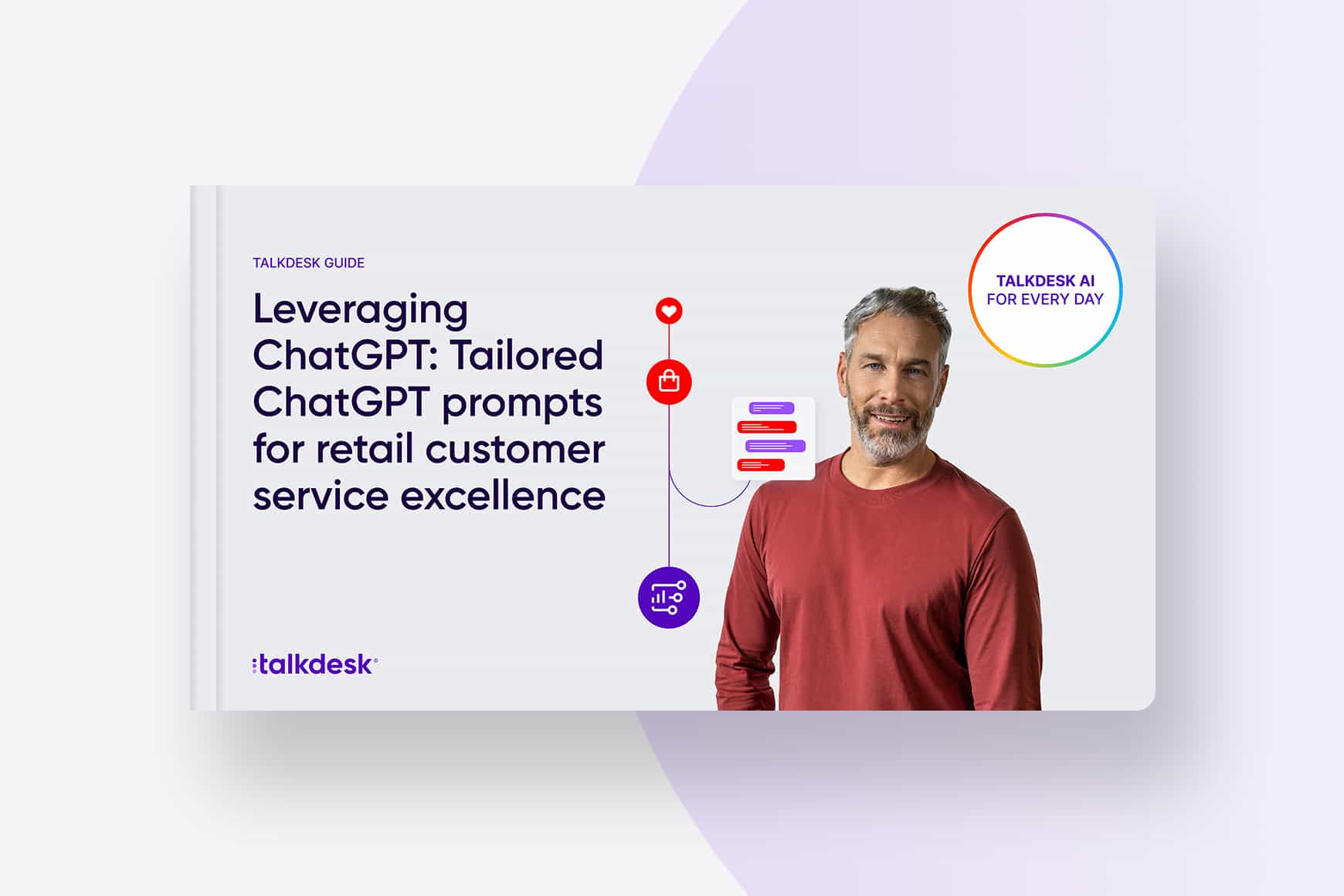 GUIDE
ChatGPT prompts for retail customer service leaders
Download our deck of ChatGPT prompts, specifically designed for retail CX leaders. Copy and paste these prompts into ChatGPT and unlock the potential of AI-driven customer service.
Embrace accuracy, transparency and ethics.
While consumers are ready and willing to use AI, they won't abide by shoddy work—they demand accuracy, transparency, and ethical use of this technology:
Accuracy: Two-thirds (68%) of shoppers say they would lose trust in brands if given inaccurate recommendations, an almost equal amount (65%) would not positively recommend the brand to loved ones, and more than half (53%) would not shop again at that brand. 
Transparency: One in four (25%) consumers say they would stop shopping with brands that aren't transparent about their AI use.
Ethics: Almost half (45%) of consumers say there would be an impact on their relationship with a brand if its AI chatbot offered biased product recommendations based on stereotypes (e.g., kitchenware and cleaning products for a female gift recipient), with one in three (33%) saying they wouldn't continue to shop with the brand.
Shoppers want AI regulation and are scared of holiday scams.
Two-thirds (66%) of consumers support stricter regulation and careful oversight of AI systems, though younger consumers aged 18-24 are less concerned (55%) than Baby Boomers and GenXers. 
Most consumers (71%) expressed concern about AI-orchestrated misinformation and scam offers during the holidays. Respondents in the oldest age bracket, 55+ (78%) were the most likely to be concerned about falling victim to a scam regardless of gender, while men between the ages of 25 and 34 (53%) were the least concerned (likely because they already have their go-to-gift in mind: scented candles…).
REPORT
The future of retail customer service: Interactive and unified
This Talkdesk Research™ report shows how leading brands are working to deliver interactive and unified customer experiences and how to prepare for customer support that is expanding beyond agents and store staff.
Embrace AI, responsibly.
We all know it's long past time we change the holiday shopping trends landscape, and AI presents a legitimate opportunity to do so. Not only does it create a better customer experience, it makes businesses more efficient, and eases the burden of customer care representatives who are traditionally overwhelmed by consumer concerns at this time of year. Integrating AI systems with the traditional holiday shopping experience is a win for all parties, but only if done correctly. Businesses that embrace the cornucopia of AI use cases with a watchful eye and prioritize the consumer will achieve success this holiday season and for many years to come.
Methodology:
The Talkdesk AI & Holiday Shopping report was fielded in October 2023 to a sample of 1,000 consumers based in the U.S. All respondents are participating in holiday shopping this season, making purchases for themselves or loved ones, and have some basic knowledge of AI.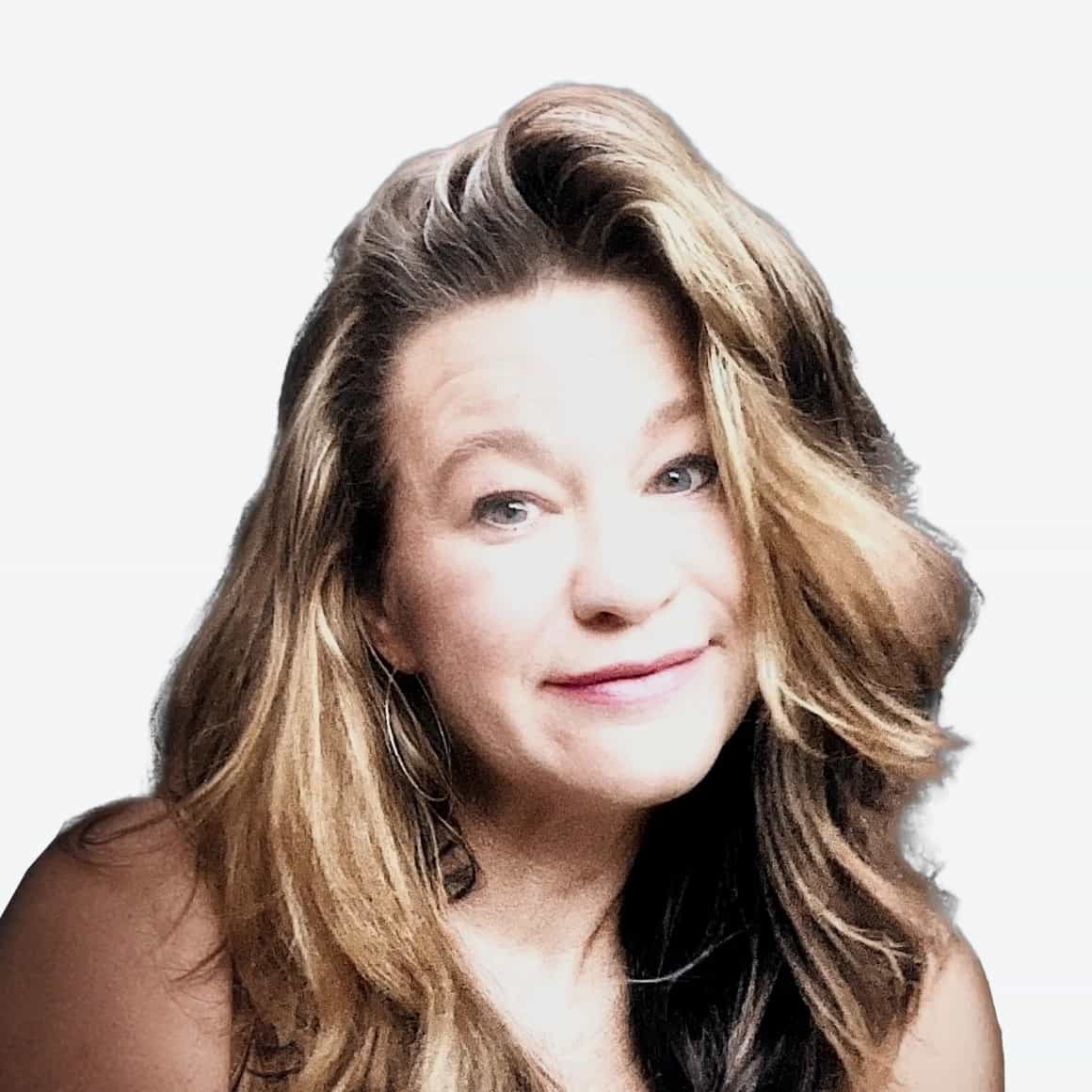 Please wait while we validate your privacy settings.