6 best practices to know before implementing a cloud contact center solution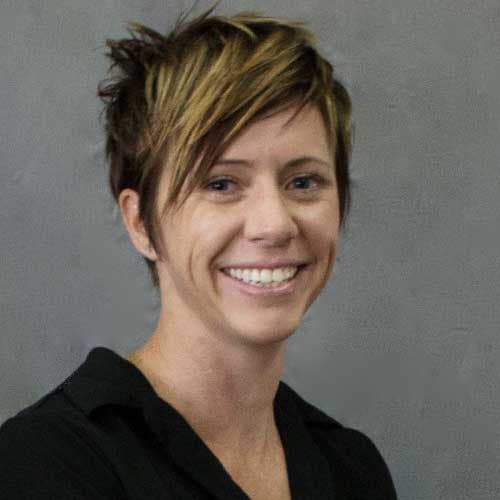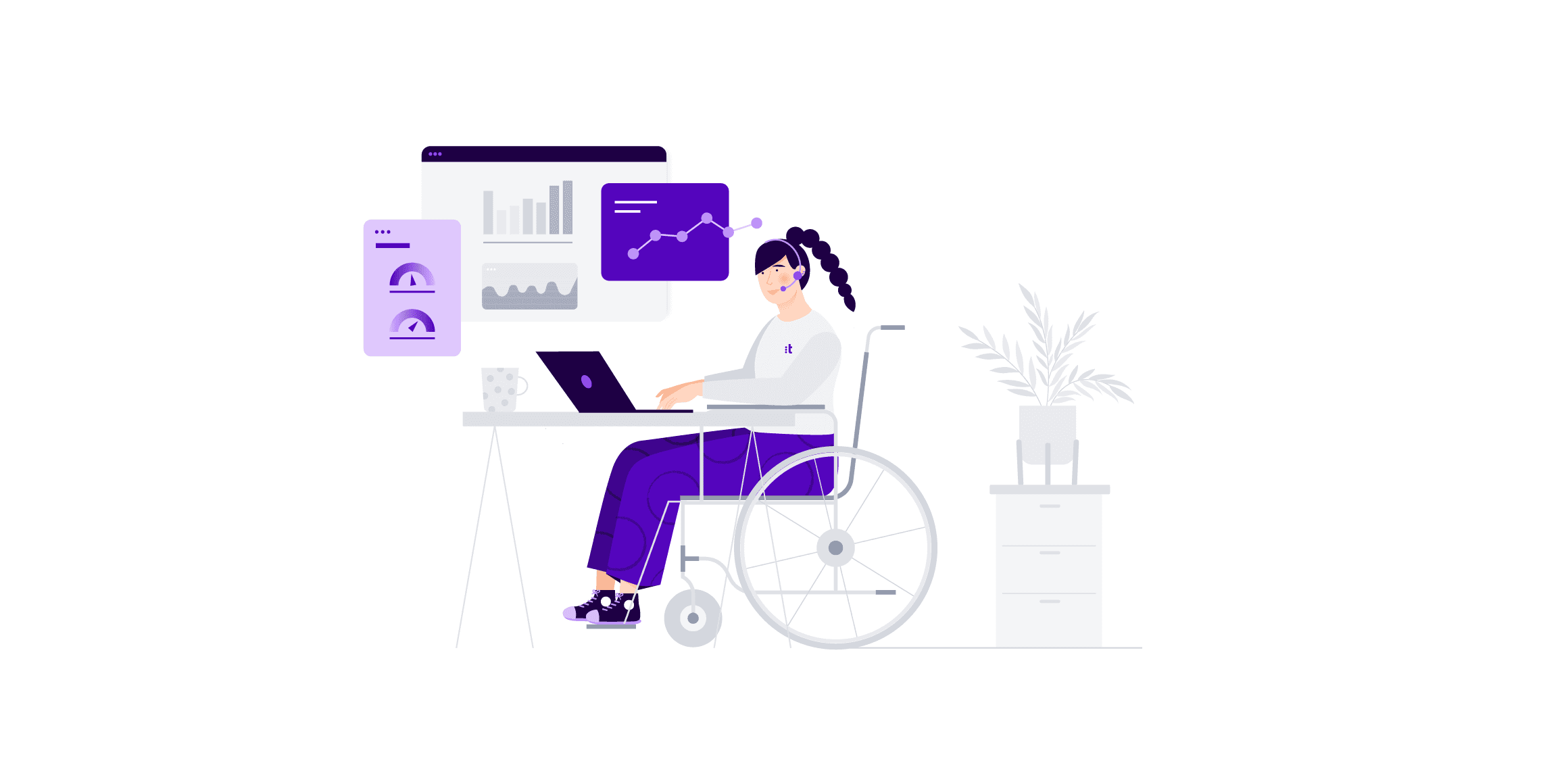 Talkdesk customers share their cloud contact center implementation best practices.
We asked Michael Smith, head of customer service at Digitec Galaxus AG, and Jim Beaulieu, IT services team lead at Boston Symphony, to share their experience in searching for and implementing the ideal Contact Center as a Service (CCaaS) solution to support their business operations.
Keep reading to learn about their implementation experiences and learnings.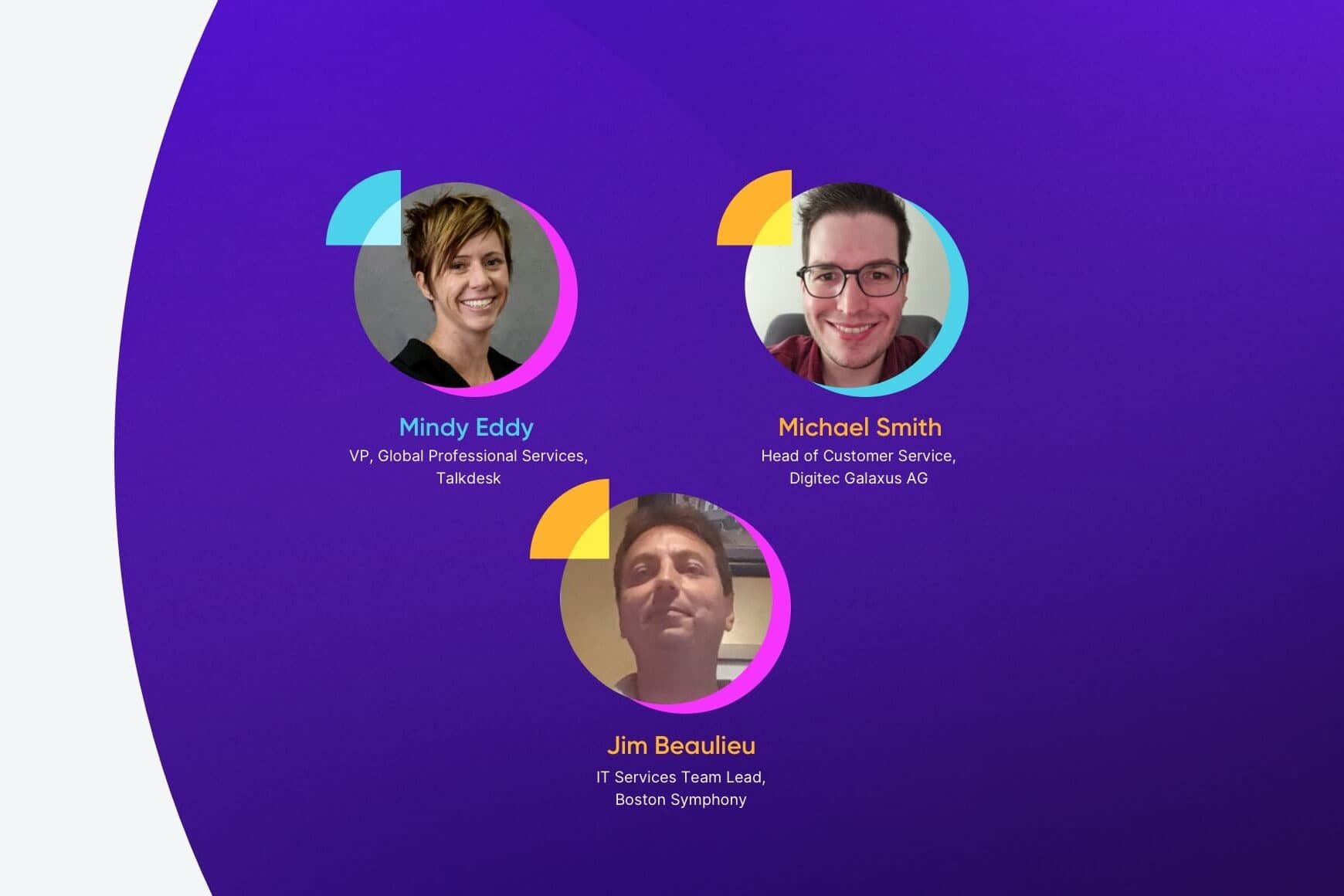 webinar
Talkdesk customer panel: Best practices for implementation and adoption
1. Involve stakeholders from the start.
To ensure quick and smooth sign-off, you should establish buy-in from the start. Get your stakeholders involved early and often in the digital transformation process, from start to finish. Invite stakeholders to attend vendor demonstrations, include them in vendor decisions, and make them part of all discussions.
For example, Jim at Boston Symphony knew the implementation and change management process would go well because the stakeholders joined the kickoff call and everyone was bought into the process, decision, and solution.
Boston Symphony's key stakeholders were involved right from the start. They attended all the demonstrations and had a say in choosing the vendor. Because he included all the stakeholders since the first kickoff call, Jim knew that the implementation would go well, as everyone was on board and invested in its success.
2. Set achievable goals.
The second recommendation is to start simple. If you're implementing a cloud contact center solution in a large contact center with a large number of agents, adopt a phased approach that allows you to take small steps and adjust the process as you go.
Digitec Galaxus AG implemented Talkdesk using a phased approach because Michael saw an opportunity to fine-tune the implementation and change management experience by gradually deploying Talkdesk to the company's three different contact centers: one in Germany, which is their small expansion unit, a B2B call center, and a B2C call center in Switzerland. Mike initially rolled Talkdesk out to the smallest team in Germany, and agents provided feedback, which helped Mike adjust his contact center deployment approach at the beginning of the process. He then implemented Talkdesk in the B2B system, who similarly provided feedback that helped Mike fine-tune the contact center experience. Finally, Mike rolled out Talkdesk to the B2C system, the largest of the three. In the end, over 200 agents are now using and trusting the cloud contact center platform.
"In the end, when we actually went to the big pool [of agents], there were no complications. We were able to switch it on and it worked. The tool is so self-explanatory for agents; I mean, we showed them a guideline on how to install it and it was done."—Michael Smith, head of customer service at Digitec Galaxus AG.
3. Engage the business.
As mentioned, engaging all the involved departments and stakeholders is a major contributor to a successful CCaaS implementation. It's important to gather insights and feedback across the team, especially those who will use the solution every day. Make sure everyone in the organization has bought into the CCaaS implementation for better results. Select and involve an in-house project manager, responsible for getting everyone's input and working with your CCaaS vendor to adjust the implementation approach accordingly.
"It's not only the excitement right around, but it also helps work out the kinks and builds." endorses Michael Smith.
Getting everyone involved, as Michael says, also increases the teams' excitement around the whole project. Think about bringing everyone onboard—not only operational teams but the executive team as well.
"For me, it's really about involving your stakeholders as early as possible. Most of the time, yes, you involve the agents when they work with it, but also think about the administration," explained Michael.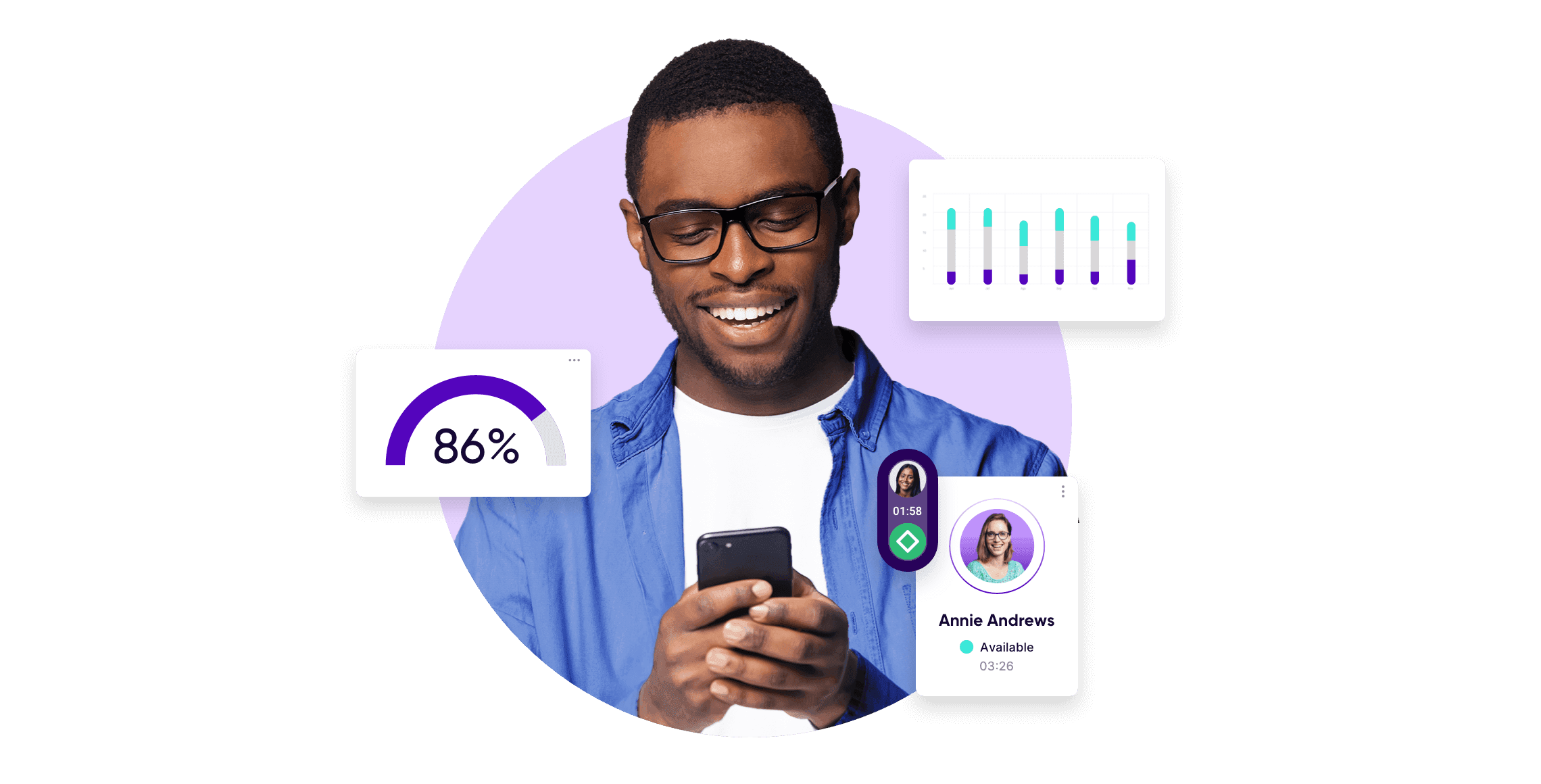 "I think that would be something I would do differently, to make sure the technical part on our side is really ready."
Michael Smith, head of customer service at Digitec Galaxus AG.
5. Measure impact.
Metrics are fundamental to assessing the benefits of a cloud contact center. To evaluate the impact of implementation, use system analytics to align success metrics with business goals and measure impact over time.
"I was getting messages from the director of patron experience and the ticketing manager, just amazed at what they could see and the decisions that they could now make based on the information that they were getting."—Jim Beaulieu, IT services team lead at Boston Symphony
In Boston Symphony's previous, on-premise system, Jim didn't have visibility into his contact center metrics, resulting in limited ability to report or optimize processes. With his new cloud-based system, he gained that visibility and was able to make changes to the call flows within the first week of deployment based on the data he received from the platform. Because of this ability to gain insights from his solution's analytics, the number of dropped calls significantly decreased. Unfortunately, if your legacy system can't measure performance and provide the relevant dashboards and metrics, then it can be challenging to make tweaks on the fly and continue honing in on the relevant measurements.
During the buying process, Jim knew Talkdesk could provide them with the tools to successfully measure contact center performance by enabling them to configure the relevant out-of-the-box widgets and experiment with the different ways to present data.
An early-on measure of implementation success is getting live quickly. Boston Symphony was working on a tight deadline, but with the help of their implementation manager, they completed discovery, built out flows, did testing, and went live in 3 days.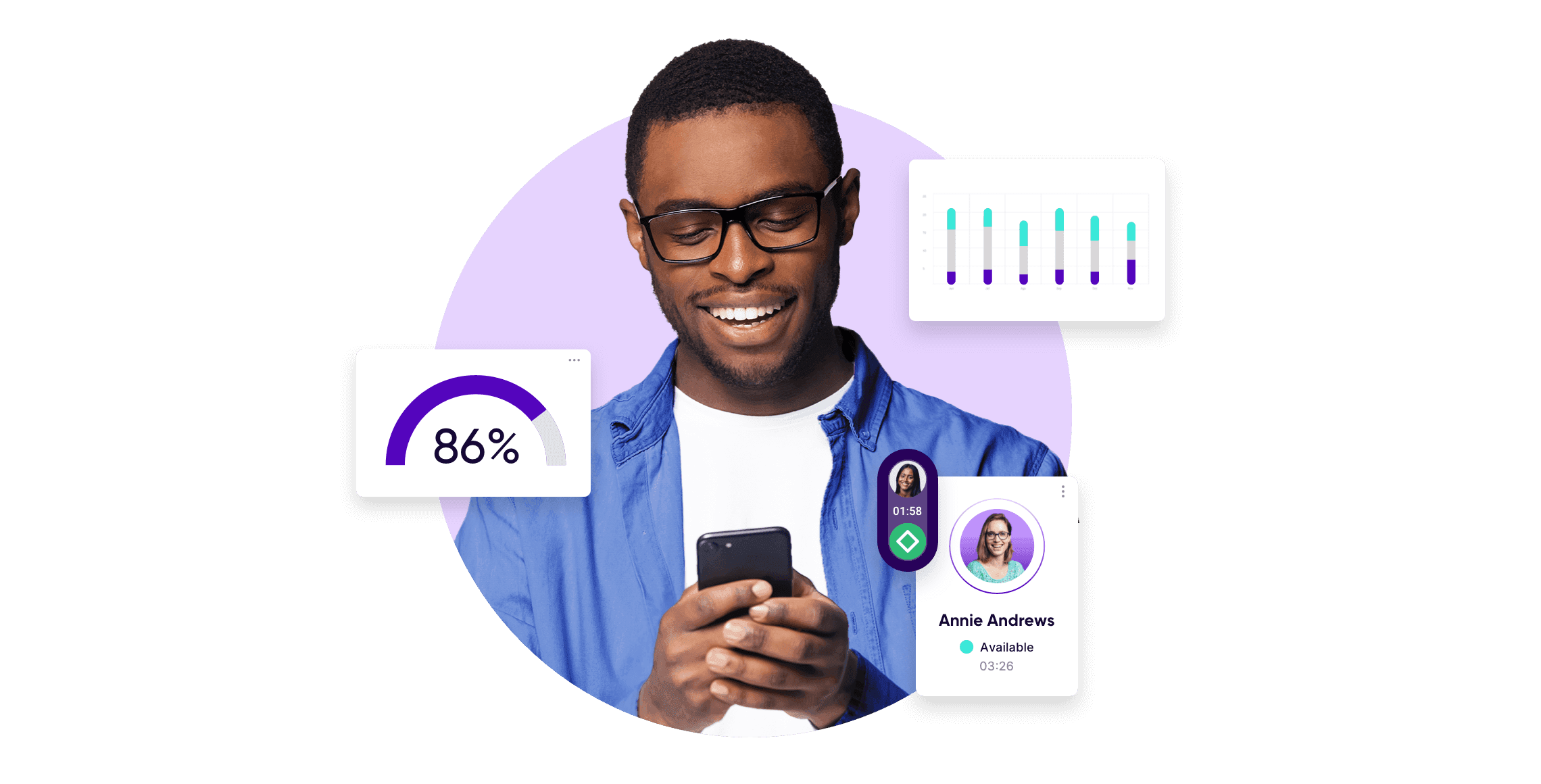 "I was getting messages from the director of patron experience and the ticketing manager, just amazed at what they could now see."
Jim Beaulieu, IT services team lead at Boston Symphony.
6. Teach yourself to fish.
Lastly, give everyone the tools to be proficient with the new solution. Enable your admins to update and refine the system on their own on an ongoing basis, so you can continue to maximize your CCaaS investment.
Part of our implementation approach is to teach our customers how to fish, so that, when they go live and see metrics come through the system, they can make the necessary adjustments and, even at go-live, feel comfortable to make changes quickly.
Boston Symphony and Talkdesk partnered closely to deliver a successful implementation project. "Our Talkdesk implementation project lead showed us how to do all the things that we needed to do and we were comfortable enough to do them. I think it speaks volumes to just what a great job they did getting this going and setting us up for success on our own post-implementation." —Jim Beaulieu, IT services team lead at Boston Symphony.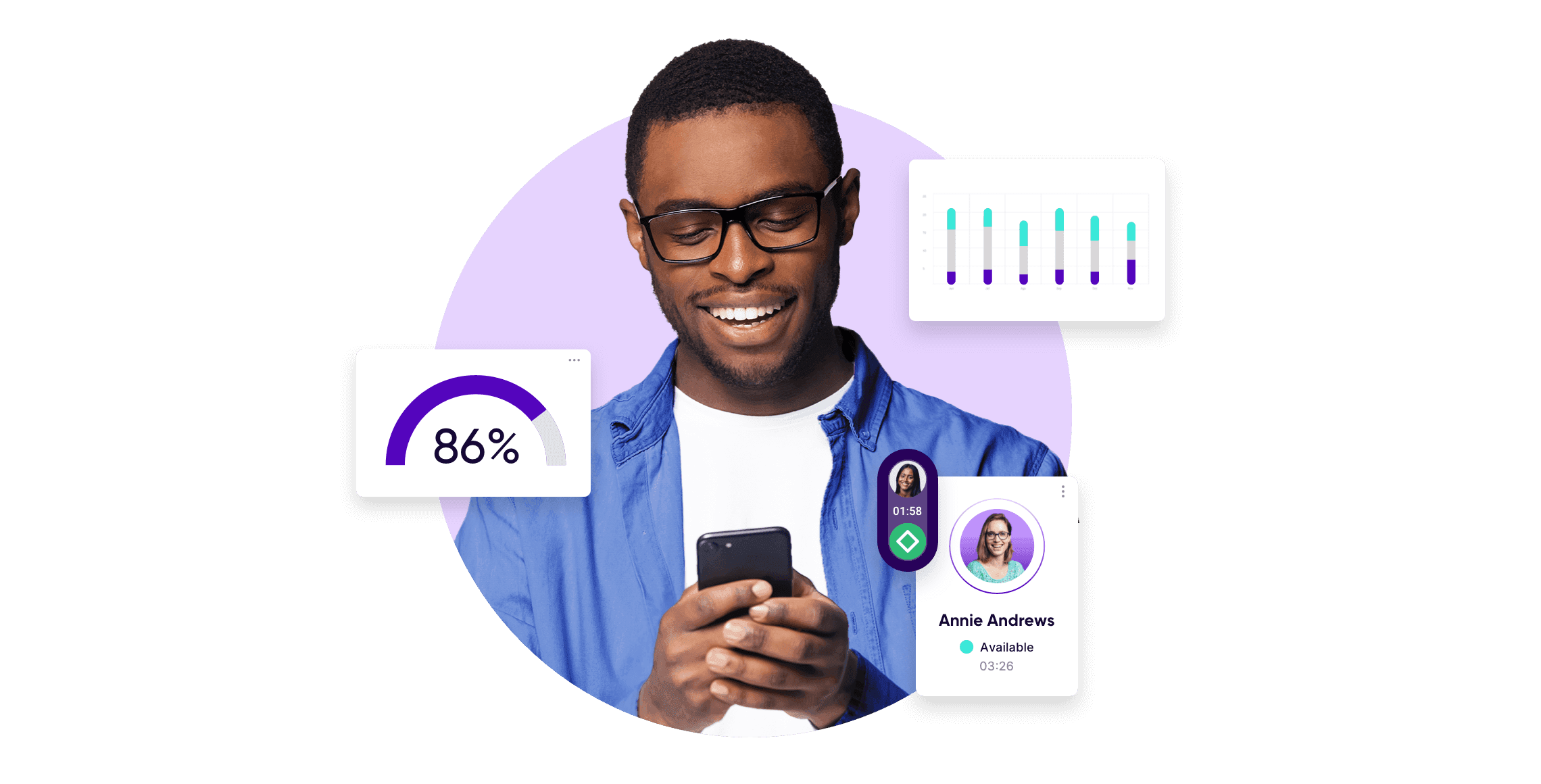 "We were getting fantastic support [from Talkdesk implementation project lead], helping us configure our flows, helping us in."
Jim Beaulieu, IT services team lead at Boston Symphony.
To wrap up.
Digitec Galaxus AG and Boston Symphony are just two examples of how we partner with our customers during implementation. The Talkdesk Professional Services north star is that 100% of our customers coming out of implementation are referenceable.
Each implementation is unique based on our customer's needs and goals, but we follow a proven methodology to ensure success. We start with an introductory kickoff and then we jump right into discovery, where we do a deep dive to gather requirements and understand your business goals. Then, we configure your instance of the platform, test for quality assurance and network reliability, and train users, before deploying the platform. Of course, the implementation team continues to be available and provide support after go-live. After a successful deployment period, you continue to receive dedicated support from our amazing CX Success team.
We're very passionate about delivering amazing experiences and so our implementation approach is agile but with enterprise-class control. We're flexible and move at the preferred speed of our customers, but we're also highly disciplined to ensure our customers are set up for success. We follow a tried and true repeatable process and partner with our customers to customize the experience and get the best possible outcome.
To learn more about implementation best practices, watch the full webinar recording of the Talkdesk customer panel: Best practices for implementation and adoption.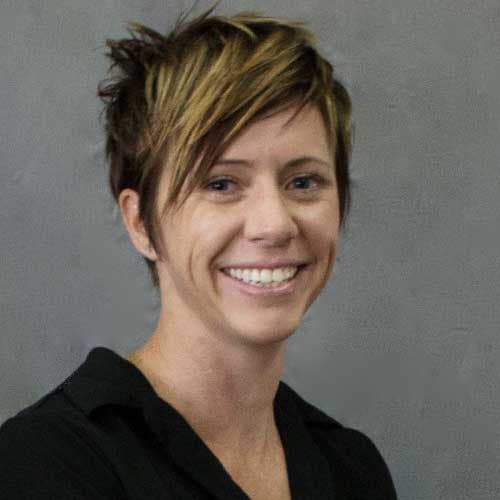 Please wait while we validate your privacy settings.