How AI helps contact centers lower costs and increase efficiency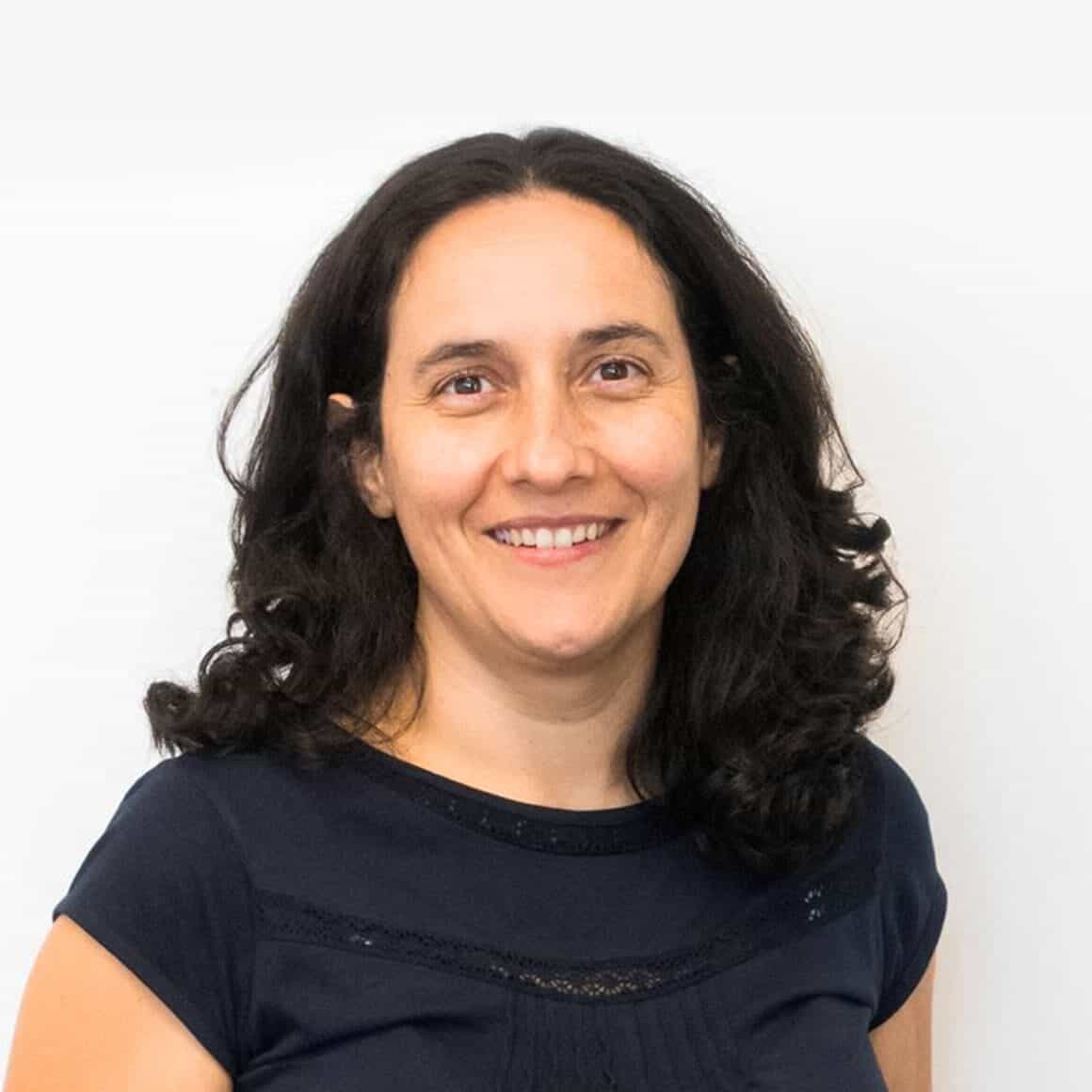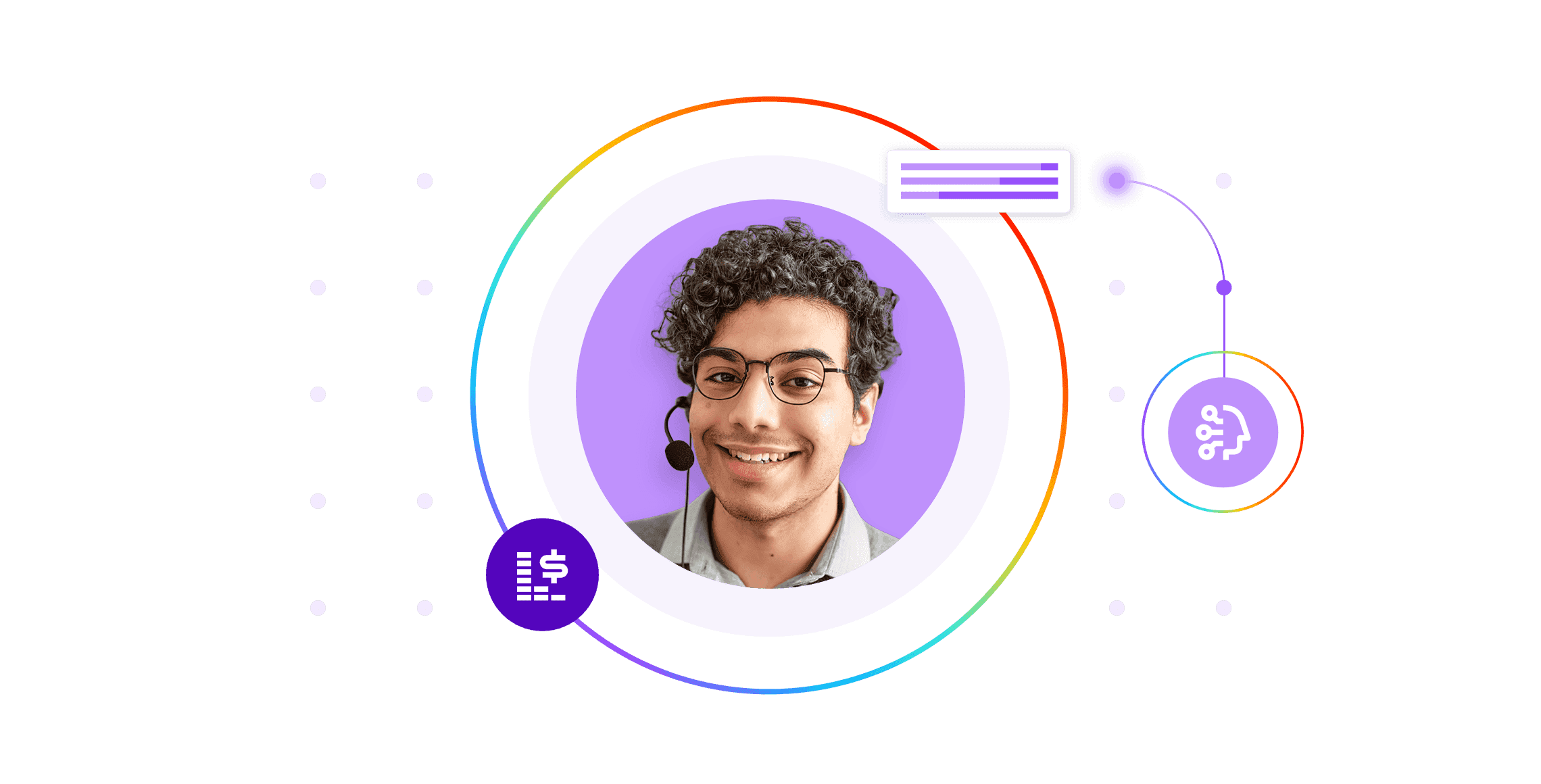 In the age of artificial intelligence (AI), the goal for customer service teams is to do things faster, better, and more accurately–and to save money in the process. Businesses around the globe are leveraging AI to increase efficiency, decrease costs, and keep the pace with digitally connected customers.
Paige Lord, AI ethicist and TikTok influencer recently hosted a webinar in which shared her insights into how the proliferation of AI in business is impacting the world. This is her take about the state of AI in the context of the customer service industry and how it can benefit businesses everywhere. 
Explore how AI impacts various customer service scenarios and gain a better understanding of the benefits and exciting possibilities for the future of AI.
Benefits of AI in contact centers.
AI is reshaping contact centers from enhancing customer service—through intelligent automation and data-driven insights—to optimizing performance and delivering exceptional customer experiences.
AI for information collection.
Collecting information is relatively simple for AI in contact center scenarios and it can be incredibly beneficial to a company's bottom line. Most contact centers need to collect general information about customers including name, contact information, or security pin number.
Customers must provide this information when reaching out to the business. Let's take as an example a contact center where it takes an agent 1 minute to collect this data. It doesn't seem like 1 minute is a significant amount of time, but if contact center takes an average of 4,400 inbound calls a month or an average of 52,800 calls annually, those minutes accumulate fast over the course of a year.
The average hourly wage of a contact center employee in the U.S. is $19.80. The average pay per minute is $0.33 cents. By multiplying $0.33 cents by 52,800, it's clear to see that the costs begin to add up.
When AI is available to collect customer information, it frees up the contact center employee's time and it saves the contact center thousands of dollars.  In this scenario, one minute saved by AI would add up to $17,424 in total savings over the course of a year. 
Average employee cost per minute = $0.33 
52,800 calls x $0.33 average employee cost per minute = $17,424 potential cost savings
The average handle time will also decrease for the average 4,400 inbound calls represent a reduction of 2,190 
 Implementing AI tools to automatically collect information can also significantly reduce average handle time (AHT). Using the same example of a contact center that handles an average 4,400 monthly calls, AHT decreases by 2,190 minutes per month.
Calculate the ROI of using AI to collect customer information and take the first step towards maximizing contact center efficiency and performance.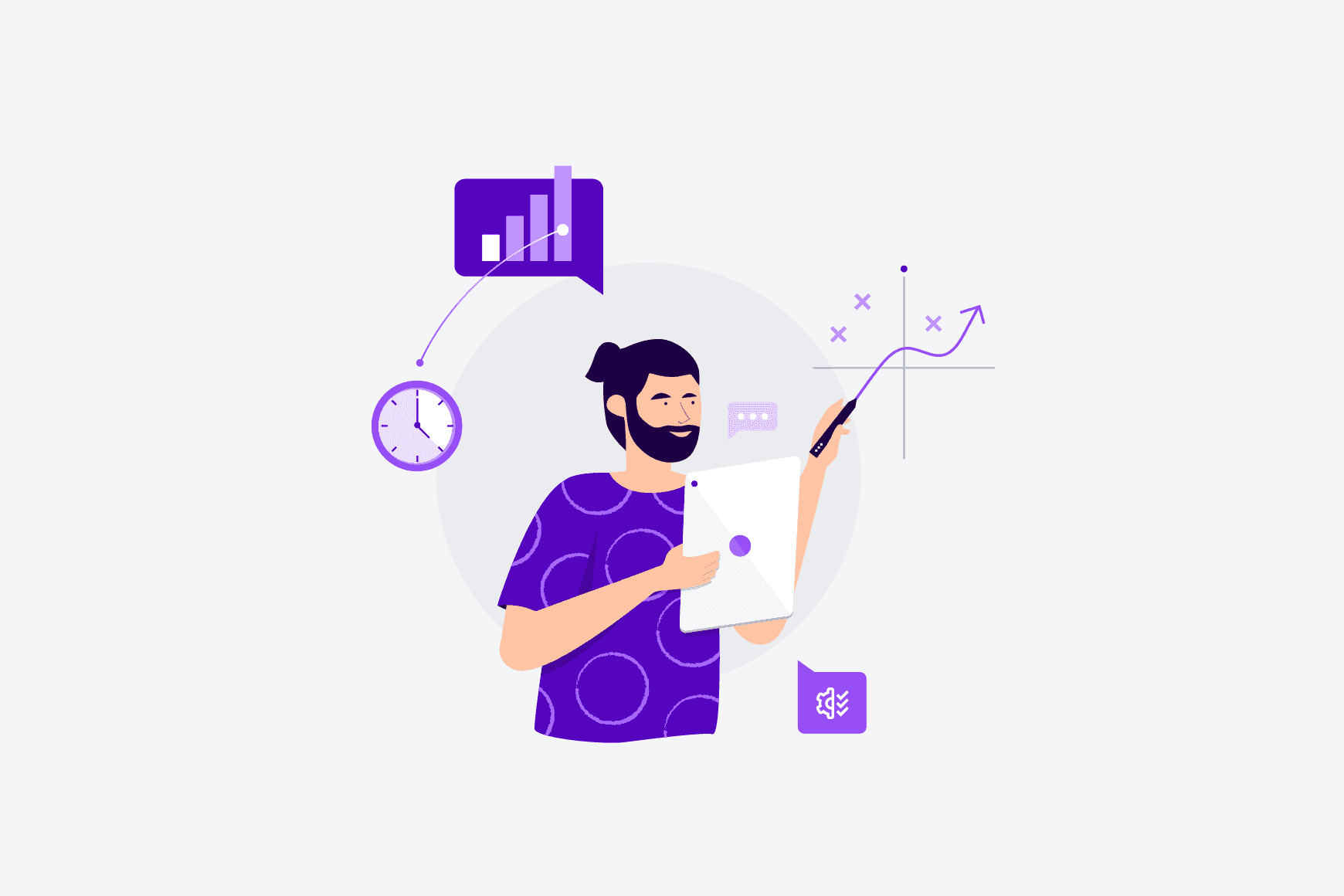 CALCULATOR
Self-service authentication ROI calculator
Find out how much you could decrease your average handle time (AHT) per month and save in call costs per month and per year.
AI for agent assistance and innersourcing.
AI is also incredibly astute at helping agents solve problems. In older customer service models, representatives would likely spend a significant portion of the call just looking for the right solution to a customer's problem. 
AI can help speed things up with a capability known as innersourcing. This allows AI to collect data and information about scenarios customers are calling about. Issues can range from website navigation difficulties to being double charged for a product. AI is extremely good at looking through high volumes of information very quickly and surfacing the best results.
In addition, AI agent assistance tools provide agents with automated assistance, contextual recommendations, and next best actions during live interactions to solve customer queries quickly and accurately.
When done well, this application greatly decreases the amount of time customer service agents need to spend searching for solutions. The cumulative decrease in time spent can be remarkable.
AI for improving agent engagement and productivity.
One of the biggest takeaways from the AI capabilities described above is reducing pressure on contact center employees, which increases employee satisfaction. AI helps offload repetitive, mechanical tasks, like collecting names, phone numbers, and interaction summary notes, so that contact center employees can take on roles with more value, which also increases employee satisfaction.
Employee satisfaction makes for better interactions between customer service representatives and customers. It fosters a healthier work environment where people feel valued for the work they do and the contributions they make. When employees feel like they're adding value, it leads to a happier, more productive work environment.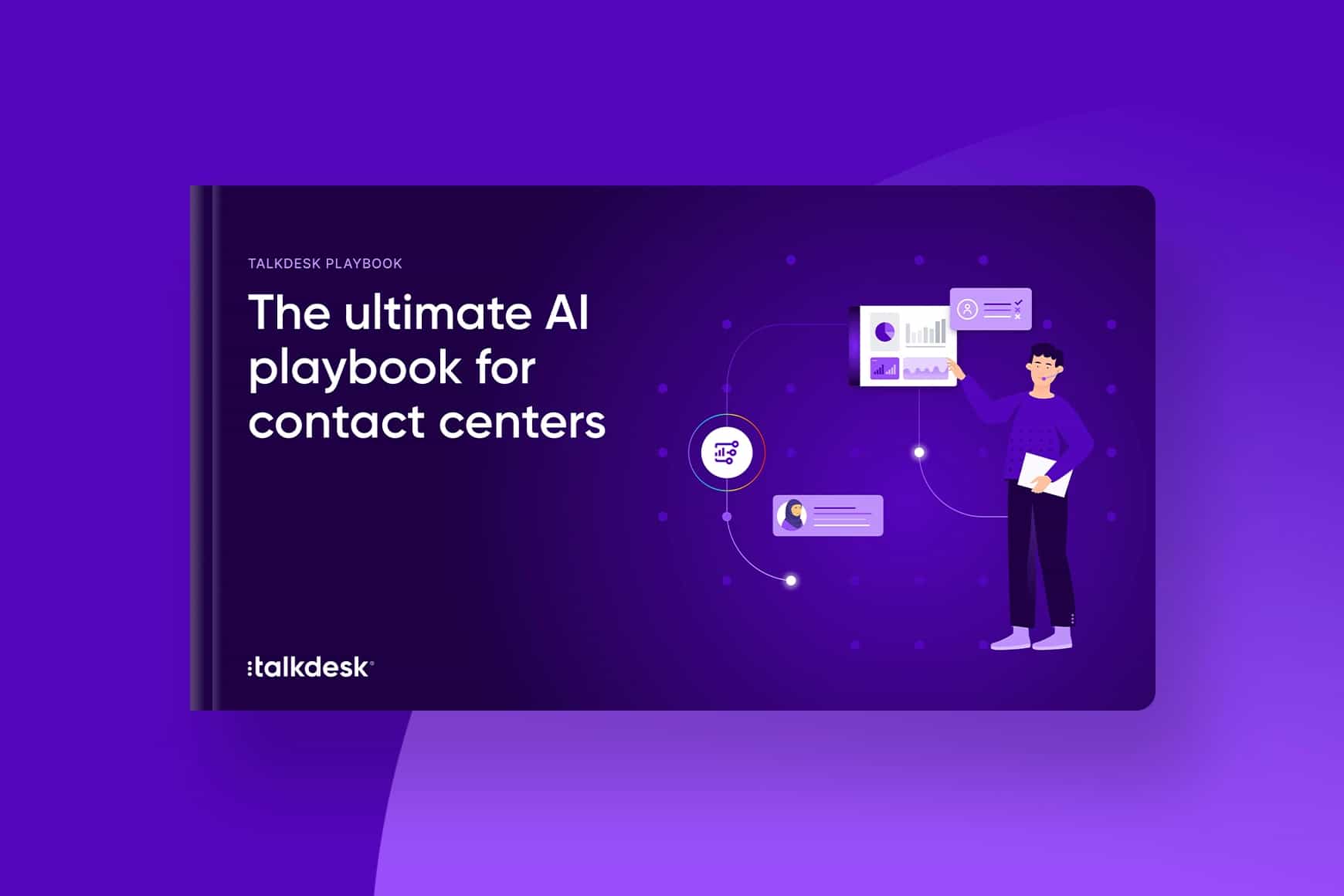 PLAYBOOK
The ultimate AI playbook for contact centers
Learn how your business can effortlessly implement an end-to-end AI strategy to help your contact center save costs while improving CX and, ultimately, customer retention.
Modernizing the contact center with AI.
Leveraging AI in the contact center can dramatically increase customer satisfaction and brand loyalty and generate a significant impact on revenue. Customers will likely avoid a company if the website is too difficult to navigate and they tend to avoid companies if they've had a bad customer experience.
When AI is designed well, it can leave a dramatic and positive impact on a business. AI can decrease time to solution, increase customer satisfaction, and increase employee satisfaction.
There are thousands of applications for AI available and any business is welcome to take advantage. When done well, AI in business leads to increased efficiency and significant cost savings. Learn more about reducing customer acquisition costs, boosting staff productivity, and gaining deeper insights into customer needs.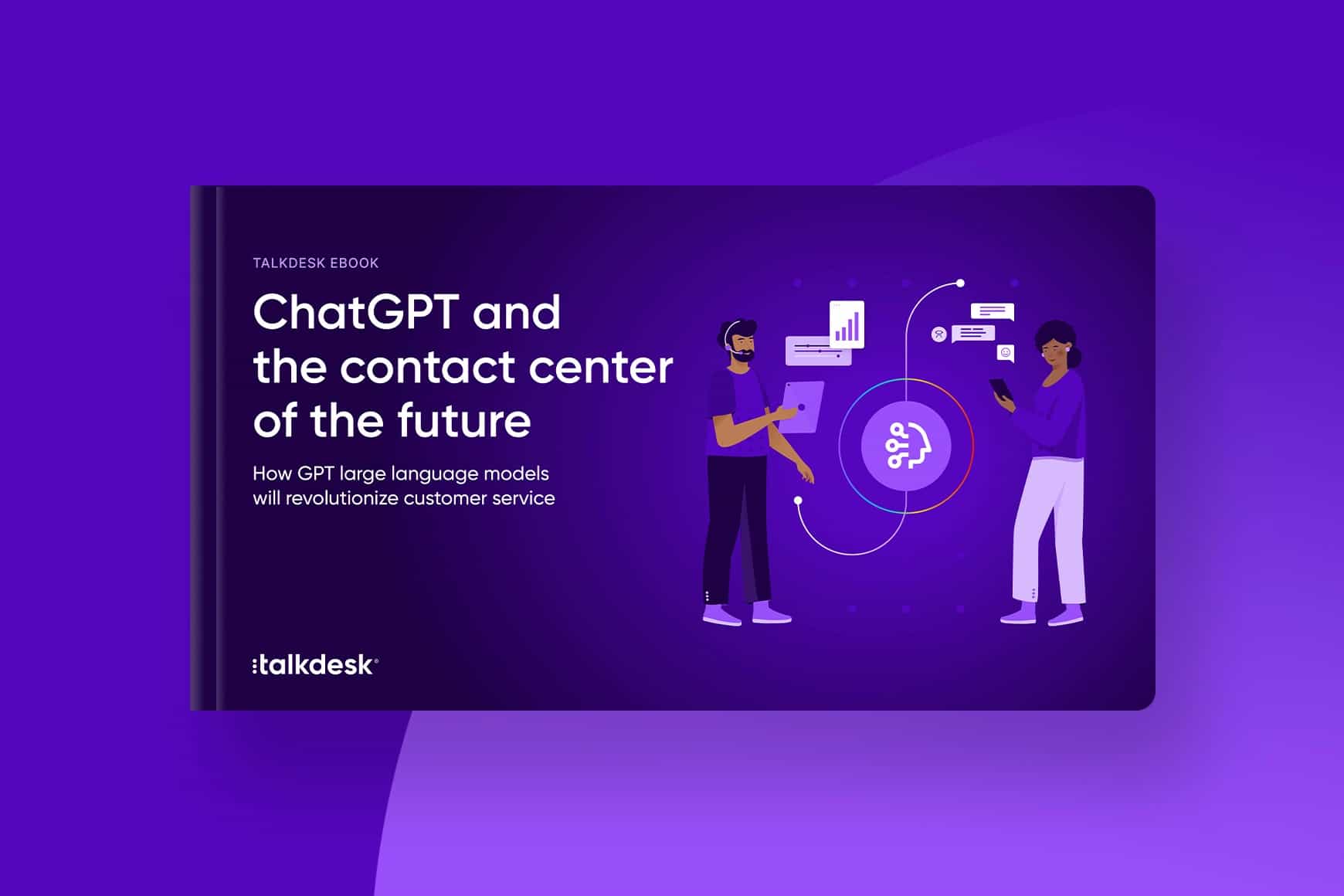 EBOOK
ChatGPT and the contact center of the future
Find out how this exciting new technology—ChatGPT and other generative AI systems—will change everything from conversational AI to the role of the contact center agent.
Please wait while we validate your privacy settings.