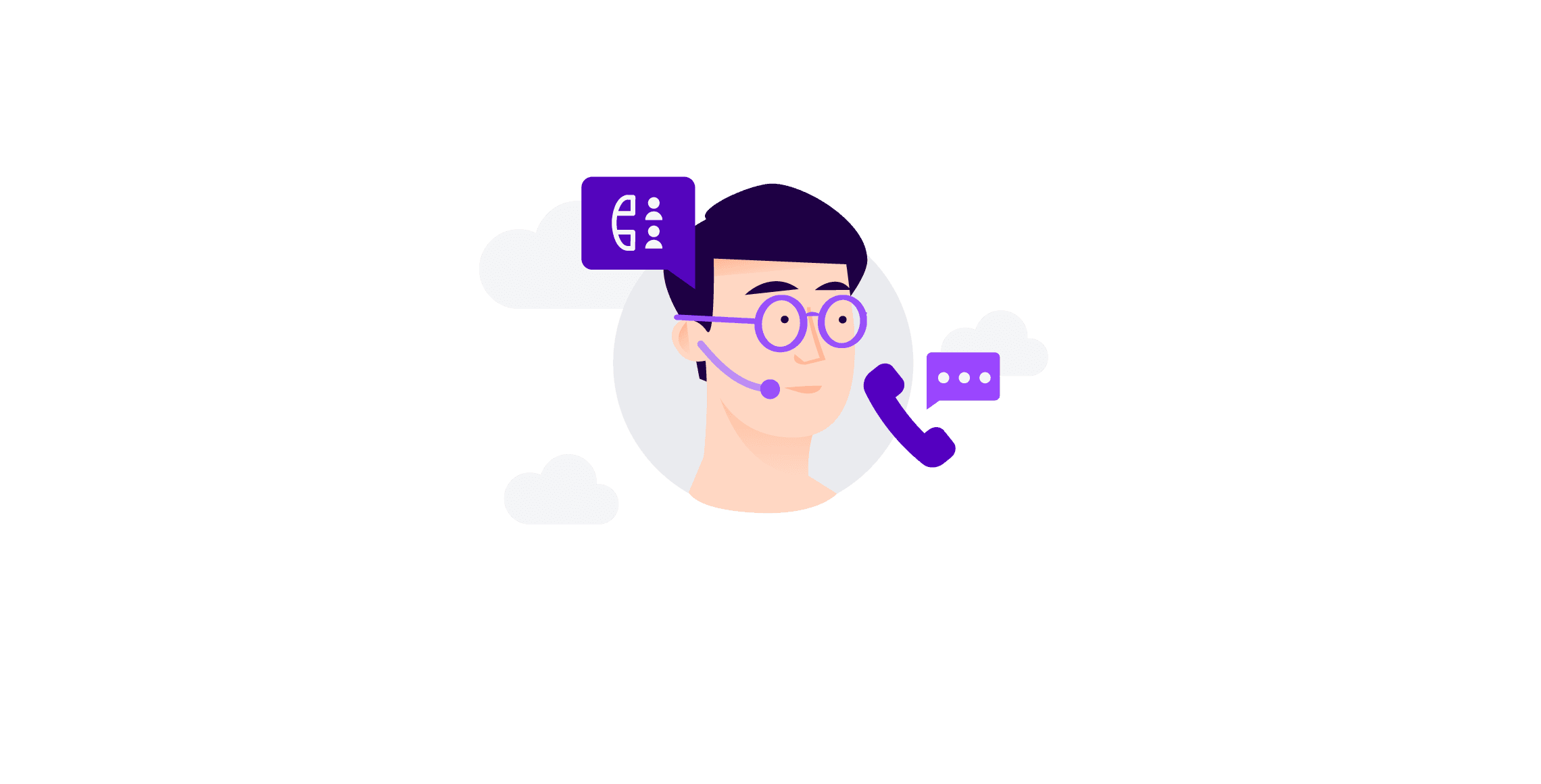 7 Tips for Getting Better Customer Service
Talkdesk collected data from the millions of phone calls our customers receive on a daily basis to help you navigate your interactions with phone support.
This infographic will help you get smarter about the way you call customer service by learning a thing or two from caller data and following these seven tips:
7 AM is the Best Time to Call
The best time of day to call customer service is in the morning. On average, call center wait times are 70% shorter before noon (between 5am and 12pm). The longest wait times are between 3pm and 12am.
Wednesdays and Thursdays are the Best Days to Call
Wednesdays and Thursdays are the best weekdays to call customer service because they have the shortest average wait times. Avoid calling customer service on Mondays when wait times tend to be at their longest.
Customer service is 16% slower on Mondays than any other weekday (with 46 seconds being the average wait time to speak to a representative).
Customer service is 7% faster on Wednesdays and Thursdays than on other weekdays (with each having an average wait time of 37 seconds).
If the company provides customer service on the weekends, Sunday is the best bet as wait times are 19% shorter that day than any other day of the week (with the average wait time being 31 seconds).
How to Win Over a Customer Service Agent and Save Time
Talk to a Real Person
If you don't have a "press 0 to speak to a representative" option, then push through the phone tree in order to reach a real person as quickly as possible.
Why it's important – Speech enabled IVRs are, on average, only 65% accurate (Source: Interactions).
Come Prepared
Do your research and troubleshoot beforehand, and bring notes on everything you've already tried to your phone call with a representative.
Why it's important – 40% of customers look for answers to their question via self-service before contacting a call center (Source: Zendesk).
Be Polite
Call center agents are more likely to go out of their way to help you if you are kind to them.
Call Center Tip – Use "we" instead of "I" to show you want to tackle the problem together.
Use the Power of Empathy
Call center agents are people too. Establish a connection with them by painting a picture of the trouble your issue has caused you, and you'll receive better service.
Call Center Tip – Try repeating the agent's name during the conversation to show you recognize them as an individual.
Ask for the Same Agent
If you're issue can't be resolved in one call, ask to stay in touch with the same agent to have better continuity.
Why it's important – Customer service agents fail to answer customer questions 50% of the time (Source: Helpscout).
Ask for a Manager (If You Must)
If your agent isn't being helpful, ask to speak with their supervisor. Sometimes it takes a higher authority to get an issue resolved.
Why it's important – Keeping an existing customer is 5 times less costly than acquiring a new customer (Source: Lee Resource Inc.).
Show Your Appreciation
If your agent helped resolved your issue, give them a positive review. Your review may help the company provide better customer service to everyone else in the future.
Call Center Tip – Post your experience on review sites to keep businesses accountable for the service they provide customers.
Fun Call Center Facts
When an agent places a caller on hold, it is for an average of 1 minute and 53 seconds.
The average time on the phone with an agent is 3 minutes and 26 seconds.
The average speed to answer is 8.2 seconds.
Only 15% of companies have hold music enabled.
Only 28% of companies have the queue callback feature enabled.
Help customers skip these tips and have a more enjoyable experience with Talkdesk's advanced contact center software.
Improving Your Call Center is the Easiest Way to Improve Your Customer Experience