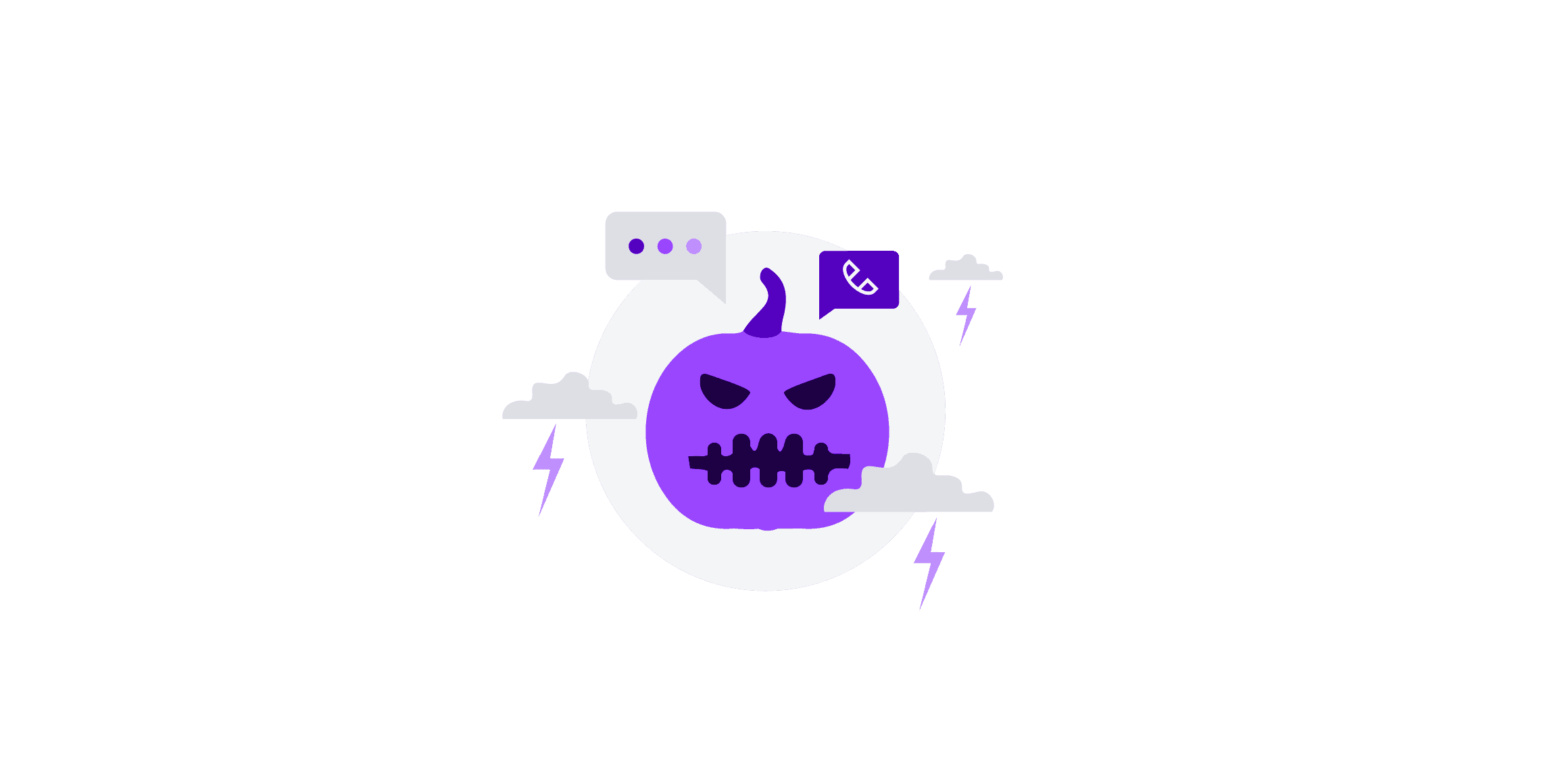 Talkdesk Presents: Customer Service Terrors
Excellent customer service is essential to the retention and acquisition of customers. This holds true winter, spring, summer and fall. But, it being Halloween and all, I thought I'd explore the meaning of customer service from a spooky angle.
Your provision of customer service is a matter of life or death for your company. And unlike zombies, when your customers "die," they ain't comin' back. Your mission is, and should always be, to prevent churn and inspire loyalty by meeting the service needs of your customer base.
What does this mean in the modern consumer landscape? Much like zombies yearn for braaaaiinnnns, your customers yearn for respeeeeeccct. Real-time, personalized support is the way of the future and the garlic to the vampires of shoddy service.
All of us respond differently when we're spooked, so it's important to preempt customer fright by understanding some of the underlying trends in customer service. Here are a few:
Fight: 59% of customers would switch brands for a better service experience.
Flight: 78% of consumers have left a company after a bad experience.
Freeze: For every customer who complains, 26 others stay silent.
Scream: Dissatisfied customers complain to an average of 16 people.
Customer service is all about paying attention to the needs and desires of the customer. As the above statistics show, poor customer service can put a curse on your business. This spell will last too, as it takes an average of 12 positive experiences to make up for one negative experience.
The best place to start forming or reforming your customer service experience is to ask yourself: Am I haunting or enchanting my customers? Explore every element of your customer journey, focus on reducing customer effort (vs. delight) and take a good hard look at your call center software configuration, including your call queue music and business hours.
Some tips for improvement:
Don't get so caught up chasing new leads that you forget your current customer base.
Choose customer service employees wisely.
Plan ahead for the future of your company.