ebook
The Top 3 Ways to Reduce Call Volumes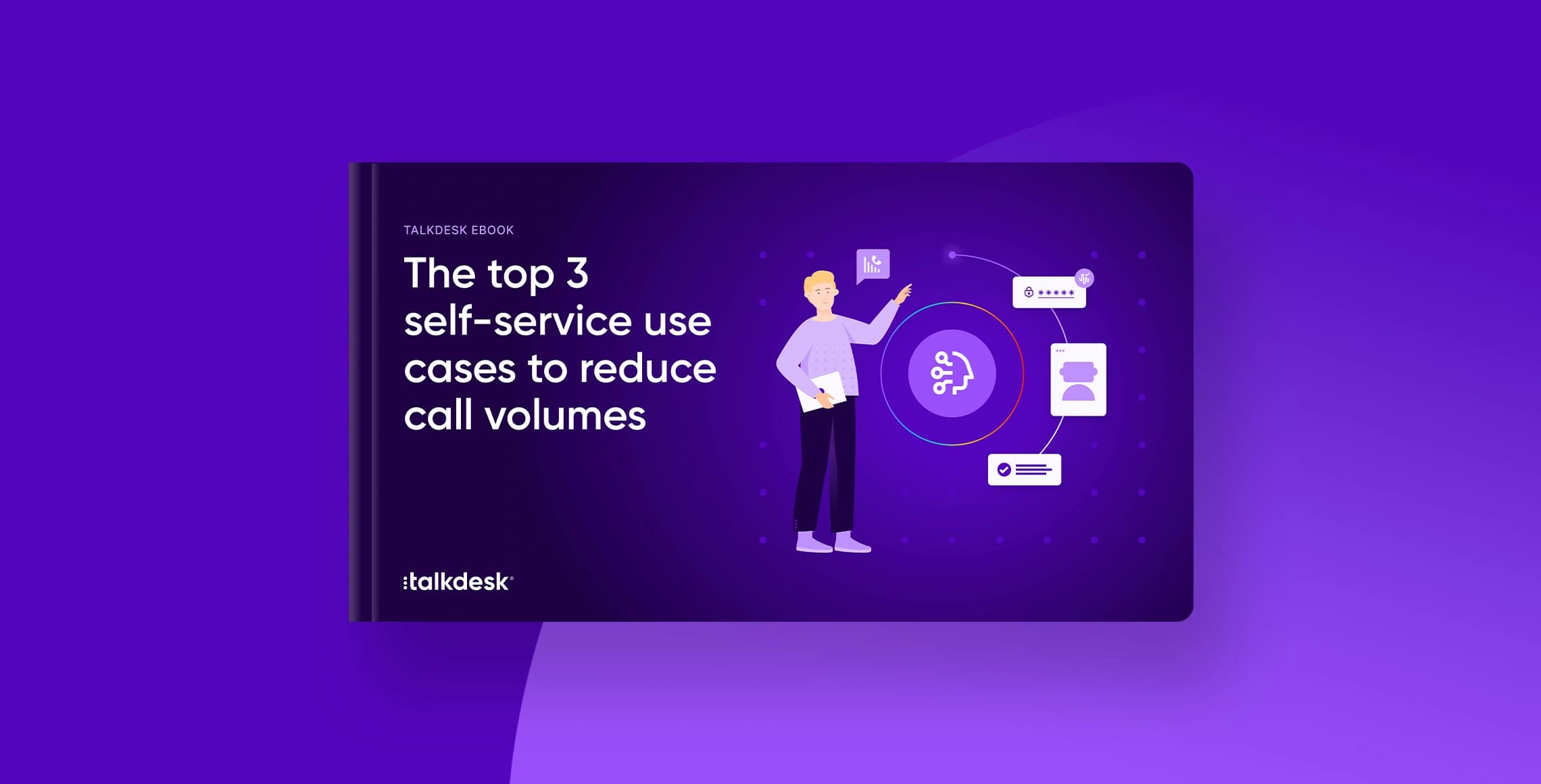 Please wait while we validate your privacy settings.
Customers dread hearing the message, "we're experiencing higher-than-average call volumes."
But you already know this! You're battling to reduce call volumes and contain operational costs while keeping your customers happy.
So why not use AI-powered self-service to help you win that battle faster? Today's customers are increasingly intolerant of waiting in queues, while contact center agents are overwhelmed with extremely high call volumes.
That's why you must arm your contact center with the right self-service tools to win this battle with call volumes.
In this ebook, you can find out:
Use cases that reduce call volumes and cost per contact while increasing CSAT with self-service.

Options to implement self-service tools with no or little need for IT and professional services.

The no-code design tools for frictionless self-service experiences.
Download "The Top 3 Self-Service Use Cases to Reduce Call Volumes" ebook and win your battle with call volumes.