Talkdesk Retail Experience Cloud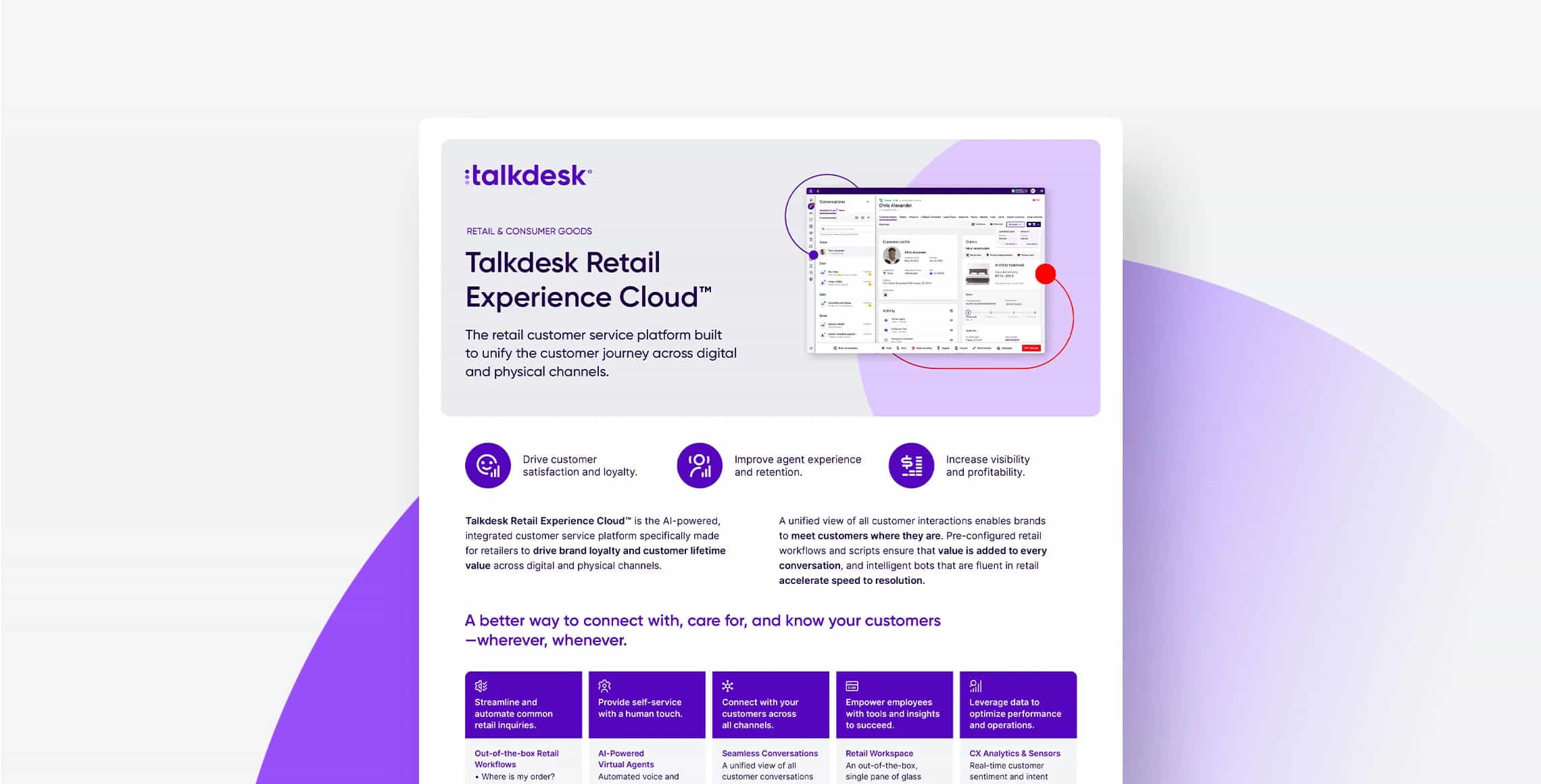 Talkdesk Retail Experience Cloud™ is the first AI-powered, out-of-the-box, customer service platform specifically made for retailers to drive brand loyalty and customer lifetime value across digital and physical channels.
A unified view of all customer interactions enables brands to meet customers where they are. Pre-configured retail workflows and scripts ensure that value is added to every conversation, and intelligent bots that are fluent in retail accelerate speed to resolution.
You might also be interested in: