Opentalk18, Talkdesk's CX industry event, was filled to the brim with sales and customer experience leaders from nearly every industry. Thousands of attendees joined experts in the sales, service and CX tracks to learn how they can start creating magic moments with their customers. One of these experts was Roy Raanani, CEO at Chorus.ai, a conversation intelligence platform for sales teams. His session, "The Impact of AI on Sales Meetings," highlights how businesses can transform their sales organizations through conversation analytics. The following are highlights from his Opentalk18 session.
Please wait while we validate your privacy settings.
The Sales Landscape is Changing
The sales landscape is facing the same change that has transformed the customer experience industry. This change can be attributed to two things: the rise in digital conversations and the improvement in speech recognition and analytics, a breakthrough pioneered by Microsoft at the International Speech Communication Association's Interspeech Conference in 2011. This was a pivotal moment where we were able to both capture speech data and analyze it, paving the way for a revolutionary new way to do sales.
Raanani has four predictions on how this type of technology is going to change the way we work going forward.
Prediction #1: The Quality of Sales Conversations Will Be Completely Measurable
Raanani explains that in sales, reps should be spending at least one-third of their time talking to prospects and customers. This amounts to thousands of hours, millions in people costs and potentially billions in revenue over time, which means there is a lot at stake in the quality of these meetings and conversations. Historically, we've been focused on doing more, whether that's more calls, more efficiency or more revenue. For many customers, though, we're fishing in a limited pond. Sales teams only get so many opportunities and if a rep makes a bad impression, that account could be lost for good. With 57% of reps missing quota, 80% of deals not closing and sales meetings costing, on average, $100 per minute, you have to ask yourself if you're fully taking advantage of what's happening in these meetings.
Measuring sales conversation quality can help steer organizations in the right direction and help them uncover insights they wouldn't have uncovered otherwise. Raanani states only one in ten competitive deals are tagged in a CRM. By not capturing this data, they didn't have the insight to know they were showing up too late in the sales cycle. Through conversational AI, they're going to get insights that will help them close more business.
Prediction #2: Conversation Intelligence Will Prevent Wrong Turns in Deals
Sales teams put in a lot of work to get a prospect into a meeting, knowing they have one opportunity to have an effective conversation and ultimately turn them into a happy customer. The likelihood of a deal progressing increases by 60% if you ask 2-5 questions that can get a prospect to open up and talk for thirty seconds or more. Conversation analytics technologies are rapidly approaching a point where they can analyze and make recommendations while conversations are happening, prompting a salesperson in that moment to take a step back and try something that will help will impact the metrics and ultimately impact revenue. We're going to see technology like this changing the way we have conversations.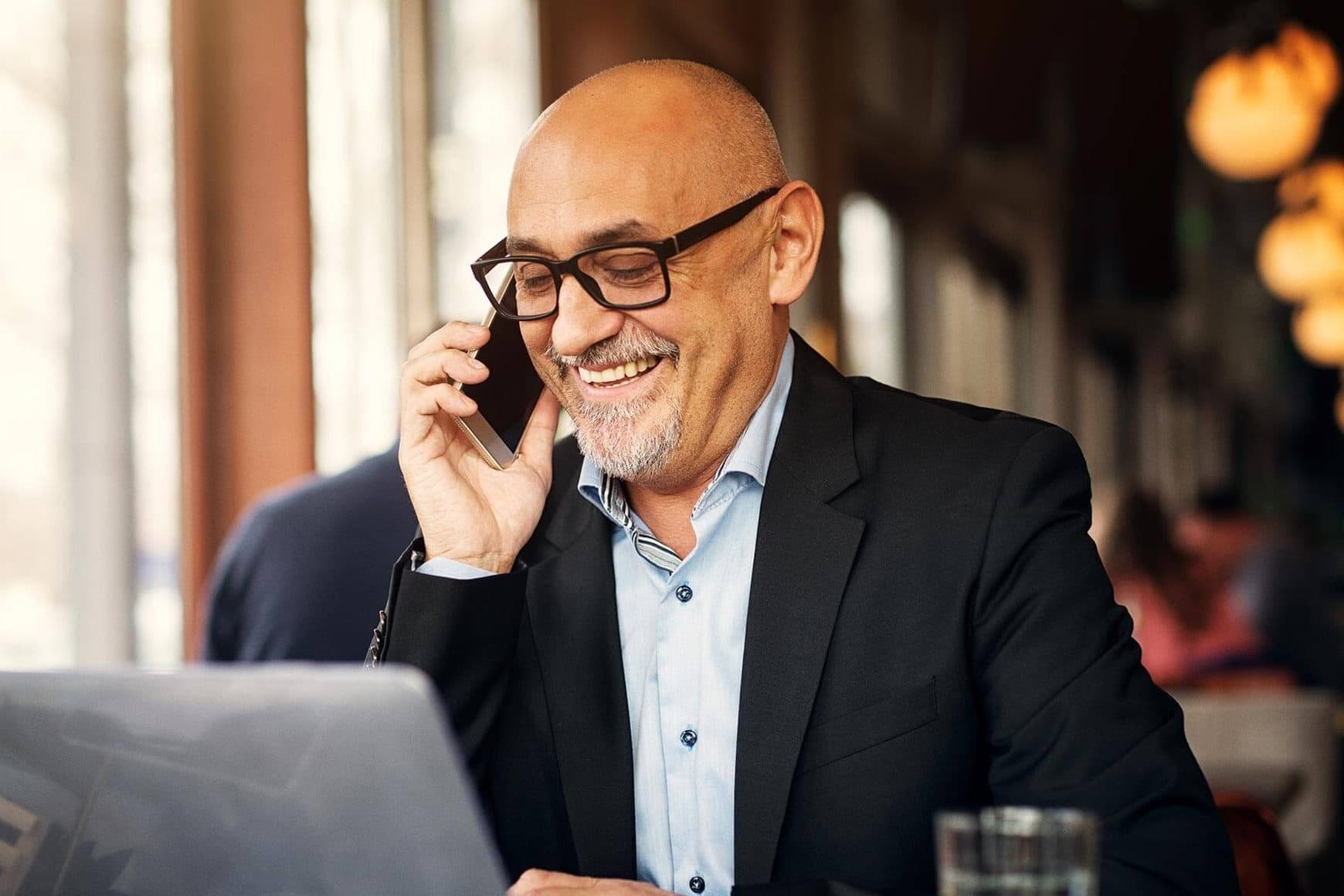 Empower Your Sales Team to Convert More Leads
Prediction #3: Make Real-Time Connections to Address Risks and Opportunities
They can start to make connections between people in a salesperson's own organization. Let's say an account manager is on a call with a customer opening a new office in Florida. If an account executive was on the call, they'd immediately hone in on the fact that there is a potentially significant upsell opportunity in play. Because it's just the account manager, AI will piece together this part of the conversation and identify the account executive in Florida and present a notification of the opportunity. Speaking of addressing risks, Raanani mentions his own stake in the game: "As a CEO, I want to get pinged when a large customer mentions a competitor."
Prediction #4: Conversation Intelligence Will Break Down Internal Silos
Silos are kryptonite to companies trying to provide amazing customer experiences because they create immense difficulty for other stakeholders that are trying to clearly understand customer needs and pain points. Using conversation analytics, other teams, such as marketing,  will have access to what's going on at the front lines. Other functions within the company can sign up for an alert about the release of a new feature and a daily report of how reps are discussing it with prospects and customers, as well as how prospects and customers are responding to it. Pushing insights to these teams enables them to make better decisions and provide the needed support to the sales organization.
Four Actionable Takeaways
Raanani concluded his session with four actionable takeaways for the audience, captured from analyzing millions of sales meetings. Take advantage of these to start winning more deals and driving increased revenue for your company:
You may be overestimating your competitive win rate by 10x
Ask 2-5 engaging questions to advance deals
Lost deals average 1 prospect per meeting. Multi-thread!
Leverage the (actual) voice of the customer to drive alignment