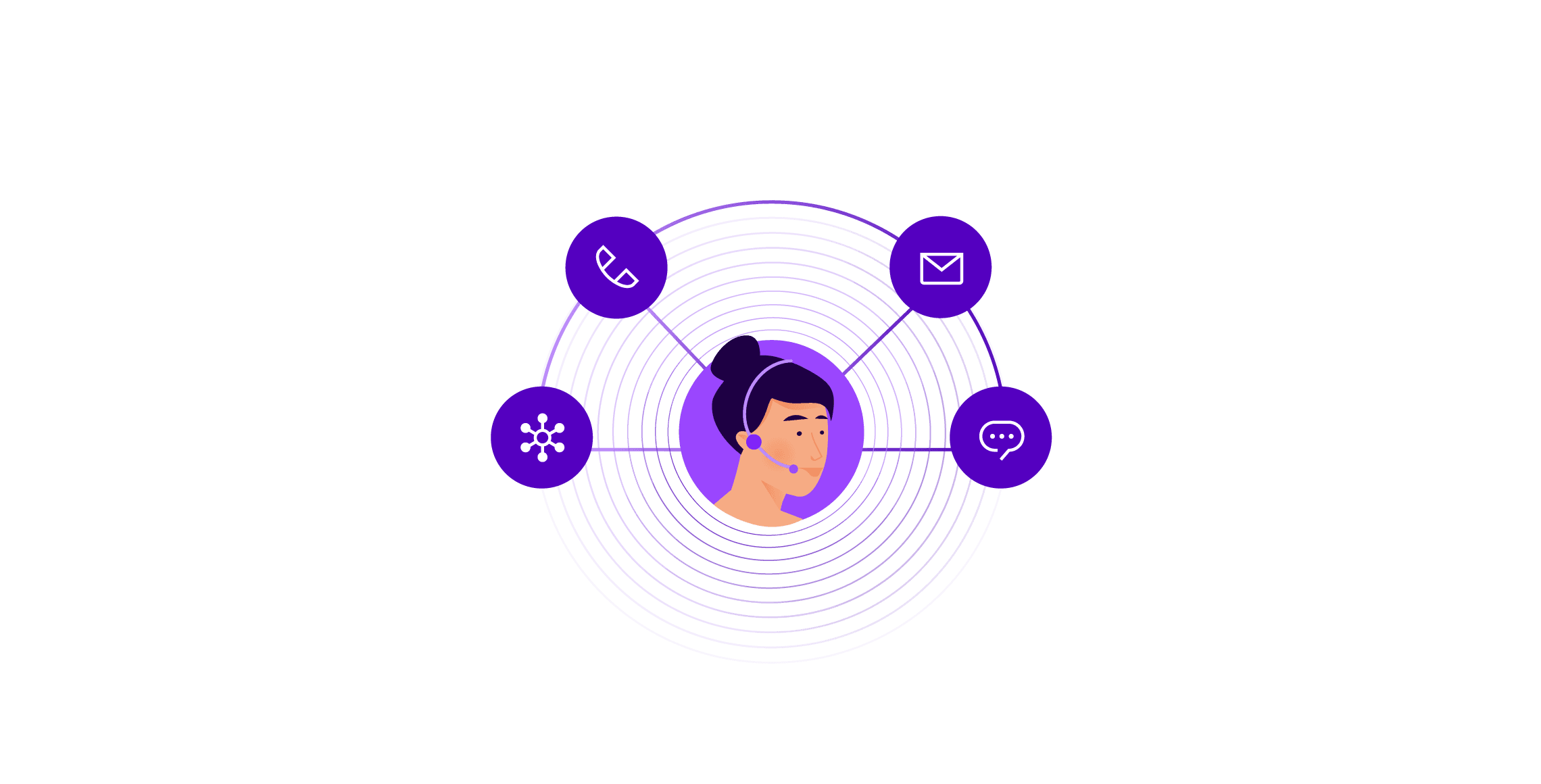 3 ways to unleash omnichannel in your contact center
Your customers don't think in terms of "channels"—they are looking for a consistent brand experience. If you want to lower costs while elevating customer experience, consider a flexible and versatile contact center omnichannel solution that adapts to your needs.
About Talkdesk
Talkdesk® is a global customer experience leader for customer-obsessed companies. Our contact center solution provides a better way for businesses and customers to engage with one another. Our speed of innovation and global footprint reflect our commitment to ensure businesses everywhere can deliver better customer experiences through any channel, resulting in higher customer satisfaction, cost savings and profitability. Talkdesk CX CloudTM is an end-to-end customer experience solution that combines enterprise scale with consumer simplicity. Over 1,800 innovative companies around the world, including IBM, Acxiom, and Fujitsu partner with Talkdesk to deliver a better way to great customer experience. Learn more and request a demo at www.talkdesk.com.
You might also be interested in: