Optimize every role in the contact center with customizable user interfaces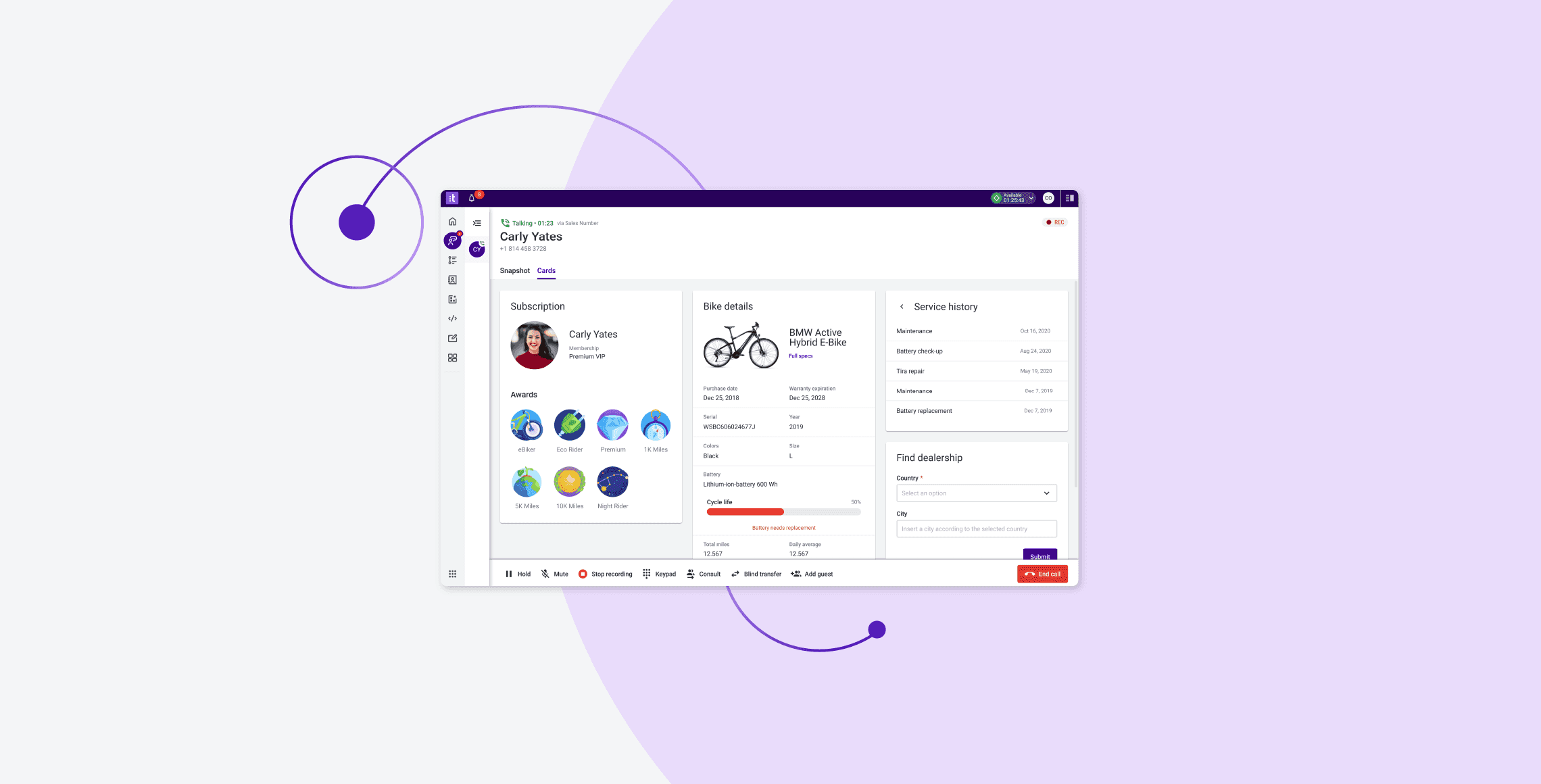 Talkdesk Workspace Designer™ is a low-code tool used to rapidly build, expand, and customize interfaces for every role in the contact center.
Easily design workspaces for staff that optimize productivity and customer experiences without the need for time-consuming and costly IT development resources. Download the datasheet and find out how to build ideal interfaces for all your users – no coding required!
You might also be interested in: