Build business process automation in minutes.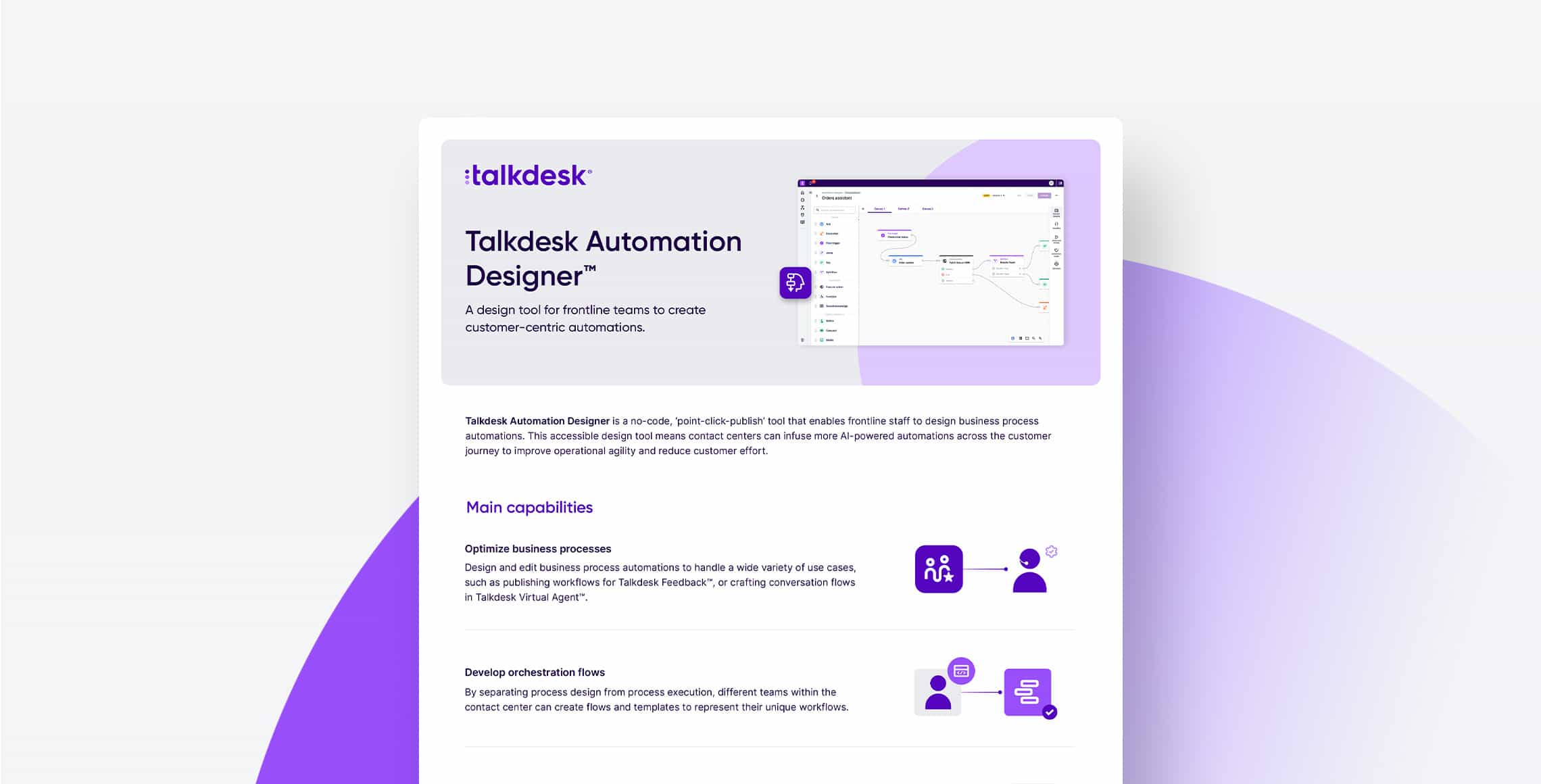 Talkdesk Automation Designer™ is a no-code, point-click-publish tool that enables frontline staff to design business process automations. This accessible design tool means contact centers can infuse more AI-powered automations across the customer journey to improve operational agility and reduce customer effort.
Download the datasheet and find out how to optimize business processes with no coding required!
You might also be interested in: