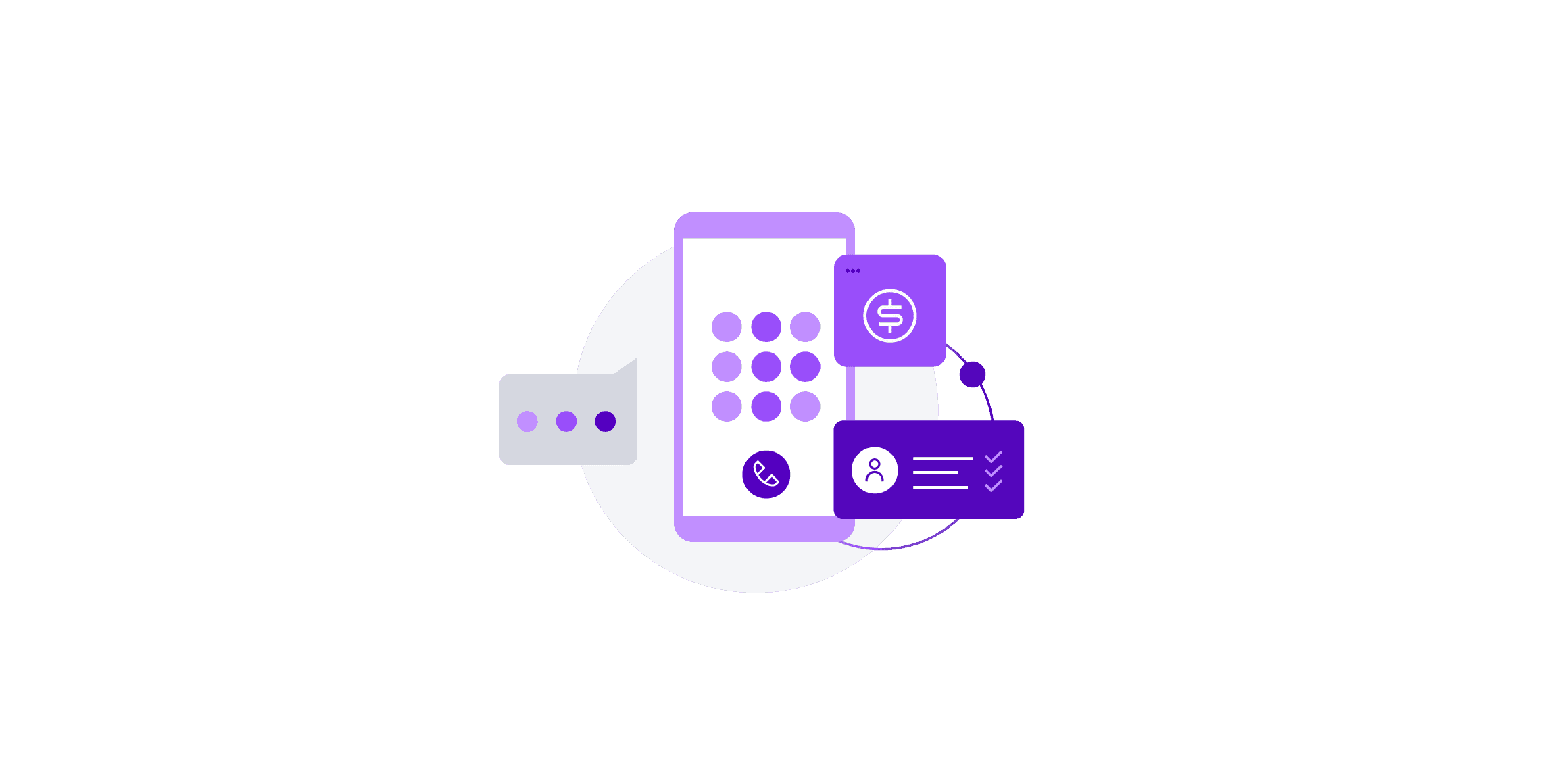 We are Changing How Companies do Business Over the Phone
Is your call center inflexible and incomplete?
Migrate to a Cloud Solution. Technology has evolved and you can easily migrate to a complete solution with innovative integrations and powerful reporting capabilities.
Is your business growing but you still use a phone system?
Optimize Your Productivity. It's time to upgrade to an efficient solution that allows you to integrate with various external systems and view your customer's information during calls.
Do you think call centers are only for big corporations?
Improve Customer Experience. Allow your team to be more professional, strengthen personal connections, and build an excellent reputation for your company.
Talkdesk Call Center Software
A Complete Call Center Software Solution
Make and receive calls directly from the browser, landline or SIP phone
Benefit from advanced functionality like call queues, IVR and personalized greetings
Add notes to calls, so your customers don't repeat information
Know Who is Calling
Get relevant information about the caller from the systems you use
Have previous calls, notes, cases and chats available as the phone rings so agents are well-informed
We search for public information about your customers, so you don't miss anything
Integrate With Your Business Tools
With one single click, integrate with your company's services (e.g. CRM, Helpdesk, Chat)
Enable teams to access comprehensive, accurate information without having to open multiple applications
Automatically send information to external services, so agents always have accurate, real-time information
Analyze The Performance of Your Team
Get an overview of real-time call center statistics and service level performance
Monitor live calls, listen to recorded calls and engage in call conferencing when necessary
Make intelligent business decisions by accessing historical reports
A Call Center Solution that Fits Your Needs
Big Corporation
Enterprise level functionality: benefit from call transfers, hold, IVRs and queues without the hassles of complex solutions
Lower operational costs: monitor activity, get detailed reports and plan according to your business needs
Medium Business
Maintain a distributed team: have calls directed to the agent that can effectively address the customer's needs
Optimize company's workflow: eliminate the redundant action of searching through multiple systems with the customer on the phone.
Small Business
Pay as you go solution: have a simple to setup, easy to use and flexible solution ready in hours instead of weeks
Provide excellent support: increase customer retention and loyalty by having relevant information about the caller
Find Out How to Choose the Perfect Call Center Software That Will Meet Your Business Needs
[Free Ebook] How to Select the Right Call Center Software