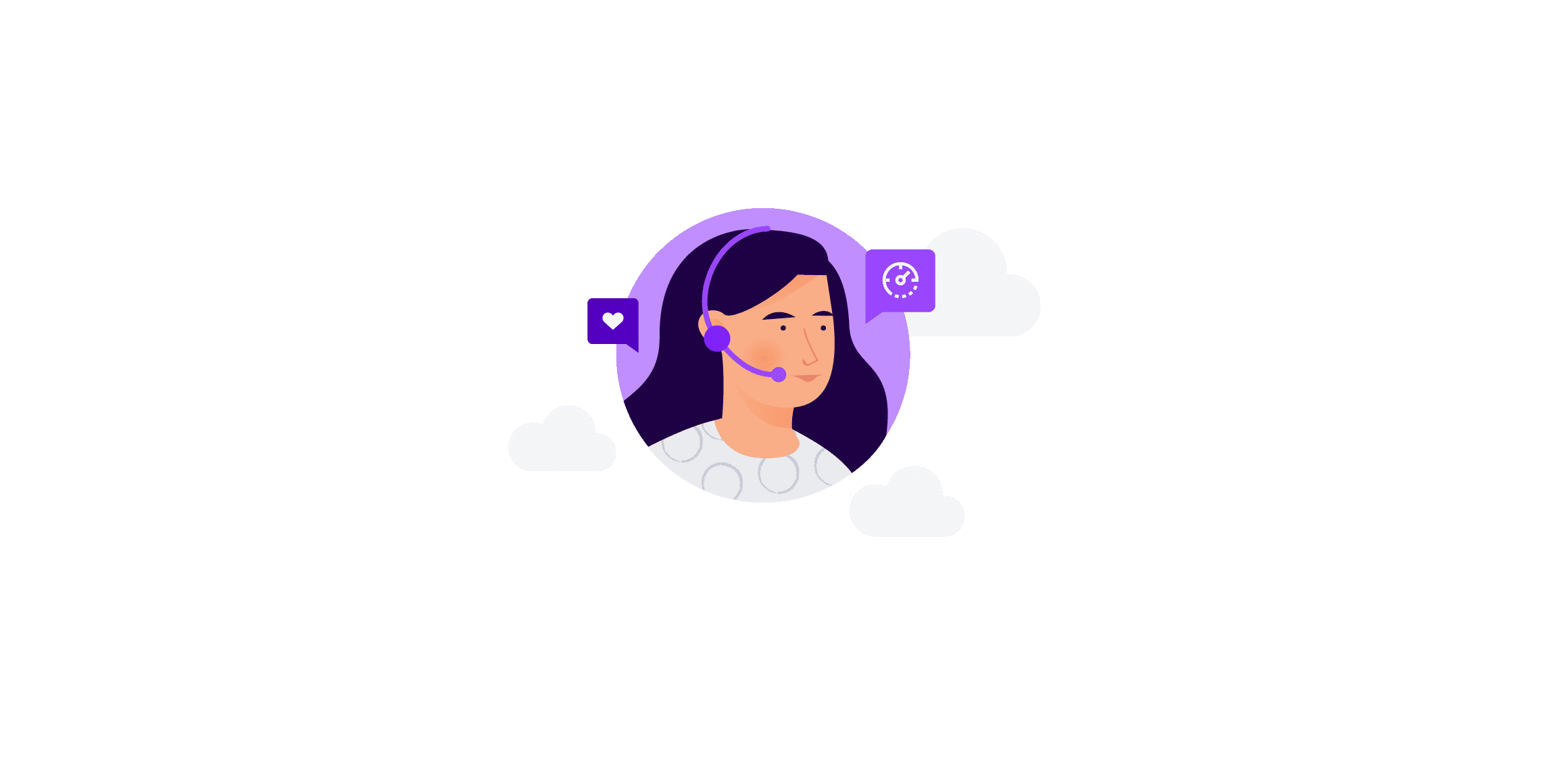 Top Call Center Agent Skills
Your call center agents play an essential role in the life of your company; They are often the primary point of contact for your customers in their greatest times of need. The work of a call center agent can be high pressure, with agents taking multiple calls a day, managing the emotions of upset customers and juggling multiple tasks at a time. In order to successfully represent your brand in times of stress, agents should meet certain set of characteristics.
Use this infographic to learn what qualities and skills the most effective call center agents share so that you can make smart decisions when hiring.
Knowledge Retention
Learns and memorizes product and customer information.
81% of companies committed to delivering excellent customer service outperform their competition.
Attention to Detail
Provides the same care and attention to every customer issue.
Consumers report that, on average, agents only answer their questions 50% of the time.
Friendly
Projects a warm and friendly demeanor that customers can pick up on over the phone.
Employees only ask for the customer's name 21% of the time.
Empathy
Makes callers feel that they are listened to and understood.
70% of buying experiences are based on how they customer feels they are being treated.
Flexibility
Attempts to meet the needs of a diverse customer base with different personalities.
Only 31% of organizations closely monitor the quality of interactions with target customers.
Organization
Multitasks with speed and accuracy.
Automating tedious tasks can save up to 600 hours a year for a team of three agents.
Speed
Maintains a standard of quality while working quickly and efficiently.
Customers who feel they are offered speedy service are 6x more likely to be engaged.
Sources:
"The Customer Experience Maturity Monitor" (Peppers & Rogers Group)
"The Customer Experience Index, 2010" (Forrester Research)
"How to Save 600 Hours Every year on Customer Service" (Groove)
"When Speed Kills" (Gallup)
Harris Interactive
ContactPoint Client Research
The Touch Agency
You might also be interested in: