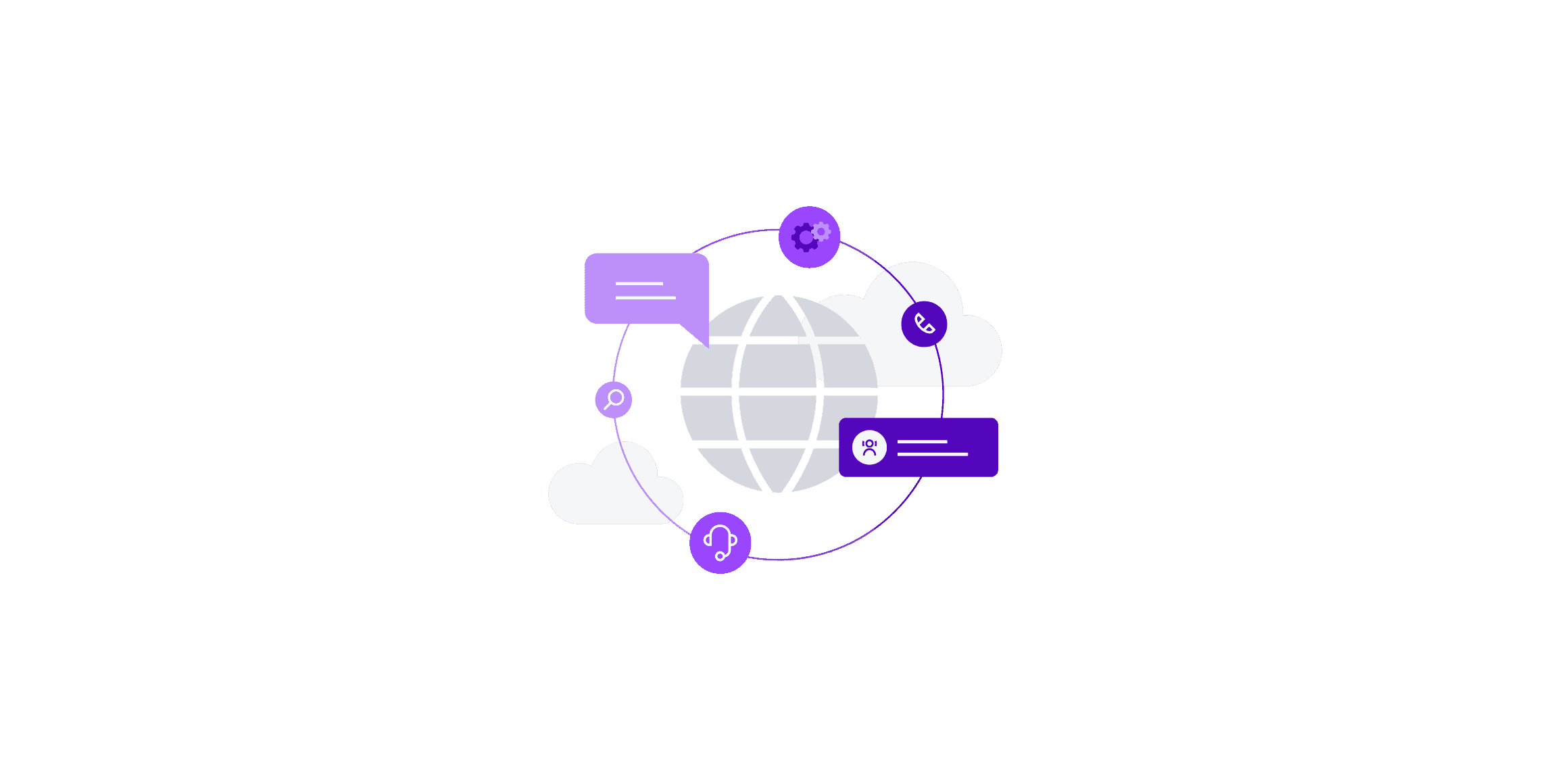 Best Practices for Delivering Excellent Customer Service Across Channels
In today's real-time economy, customers have high customer service expectations. Excellent customer service starts with offering a speedy and seamless experience across your support channels. How will your company keep up with demand and deliver great omni-channel support?
This infographic will show you best practices for boosting your customer service on your phone and social media.
Executives and Customer Experience
93% of executives say that improving the customer experience is one of their organization's top priorities.
91% of executives want to be considered a customer experience leader in their industry.
In reality, only 37% of executives have a formal customer experience plan.
20% of executives consider the state of their customer service experience to be advanced.
What Support Channels Are Your Customers Using?
36% phone.
33% live chat.
25% email.
5% online support portal.
2% social media.
What Frustrates Customers Most?
22% being passed between agents.
21% having to contact a brand or organization multiple times for the same issue.
18% not being able to reach a live person.
17% not being able to resolve an issue or find enough helpful information online.
13% impolite customer service agents.
9% being kept waiting on hold.
The Most Important Aspects of an Excellent Customer Service Experience
34% getting the issue resolved fast.
29% resolving the problem on first contact, no matter how long it takes.
27% a friendly, knowledgeable agent.
10% finding the information without help.
Social Media's Role in Excellent Customer Service
Customers who engage with companies over social media are more loyal. They spend up to 40% more with those companies than other customers.
To improve your response times on social media, use tools like Google Alerts and Mention to track social mentions of your company online. You can also manage multiple social media accounts simultaneously from one dashboard so nothing falls through the cracks. Consider tools like Buffer and Hootsuite.
When customers reach out to companies on social media, they expect a response:15% in less than an hour.
46% in 24 hours or less.
14% in 48 hours or less.
25% never.
When Customers Call Your Business They Expect:
To have their issue handled quickly and effectively.
To speak to a person without jumping through hoops.
To deal with professional and courteous agents.
To have their problem solved correctly the first time.
Common Customer Service Complaints Over the Phone:
Problem #1 – "I keep getting transferred from person to person." 56% of customers have to re-explain the problem. Here's how to solve it:
Try to answer the question where it was asked: don't shuffle customers around by telling them to contact you another way. Frustrated customers or those with more complex problems should be helped over the phone or email.
Instead of cold transfers, use call center software to conference in a colleague rather than transfer the call. If a transfer is still necessary, use a warm transfer.
Problem #2 – "You have no idea what you're talking about." 50% of the time customer service fails to answer customers' questions. Here's how to solve it:
Address recurring questions or comments with a more thorough response: add the answer to the FAQ section of your website. Write a blog post customers can reference. Chronic problems mays need to be addressed with in-house changes.
Use call center software that integrates with your other databases: always know the customer's entire interaction history.
Problem #3 – "You were impatient and nasty to me." 70% of buying experiences are based on how the customer feels they are being treated. 82% of customers experience bad customer service and were most frustrated by unfriendly or impolite agents. Here's how to solve it:
Show you care: use phrases like "I hear you" or "I'm sorry" when communicating online. Make it personal by allowing the rep to use his or her name in the response. "Don't just listen; understand."
Engage in active listening: allows for better understanding of the customers' needs and shows a willingness to help. You can actively listen by allowing the customer to talk without interruption, reflect back their main question or concern and ask clarifying questions when necessary.
Ensure the customer is aware you understand them.
Social media is a valuable tool for customer service teams, but it can't be the only one. Use it in conjunction with solid phone support to deliver excellent customer service, boost customer loyalty and increase your bottom line.
Improving Your Call Center is the Easiest Way to Improve Your Customer Experience.