ebook
Embark on a transformation journey with Talkdesk: Unleashing the power of modern customer service.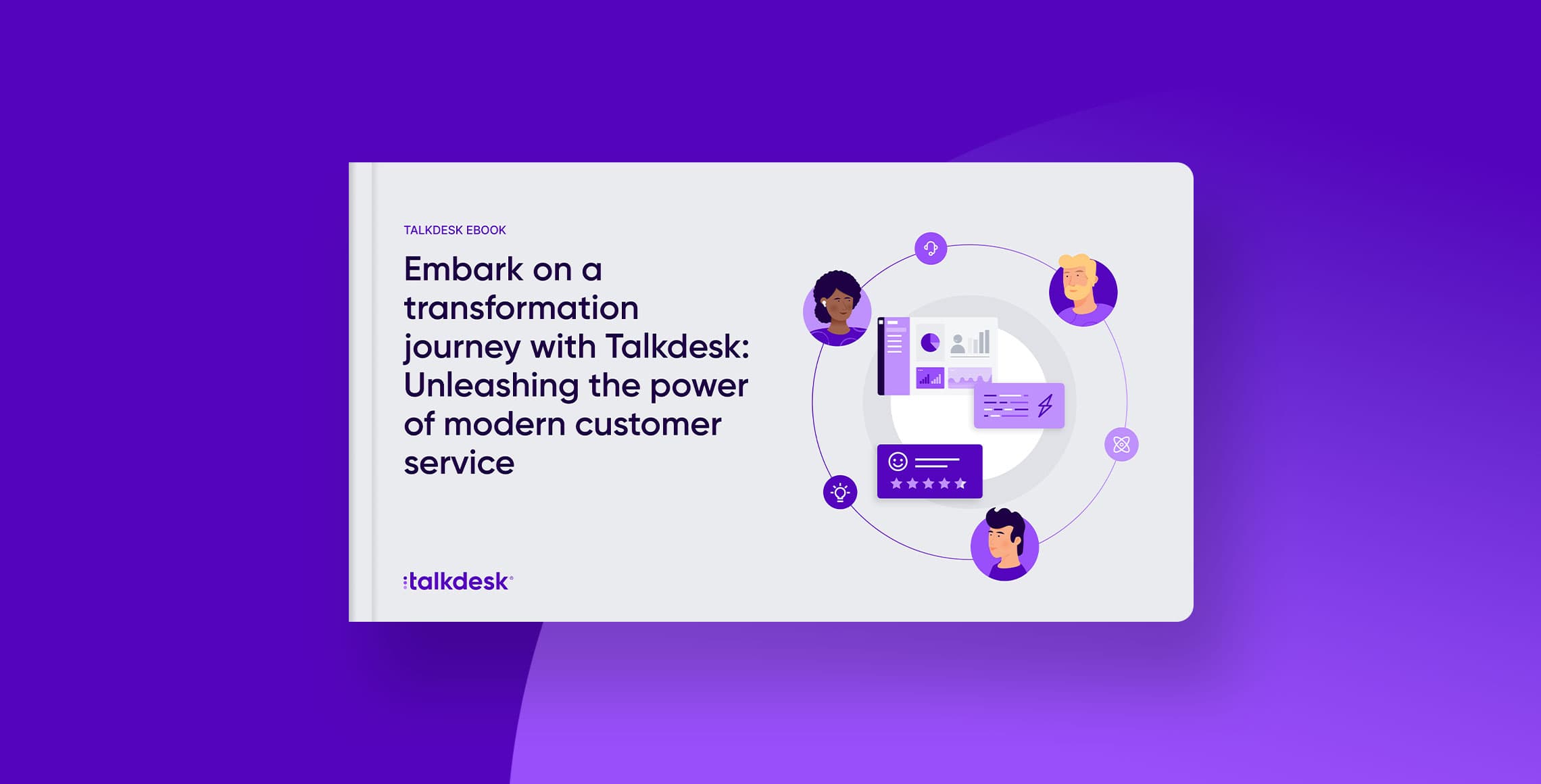 Please wait while we validate your privacy settings.
Discover a transformative journey like no other with this comprehensive eBook from Talkdesk. Join us as we guide you through the stages of a successful partnership: from initial engagement, to the seamless deployment of our AI-powered cloud contact center platform, to achieving unparalleled success and continuous growth. This eBook is your roadmap to leveraging Talkdesk's industry-leading expertise, cutting-edge platform, and unwavering support to deliver modern customer service your way.
Key highlights:
Unmatched expertise and value proposition: Explore the initial engagement phase where Talkdesk showcases its industry-leading expertise and partners with you to build a unique value proposition tailored to your business. Discover how we align with your goals, industry requirements, and customer service needs to provide a purpose-built solution that drives exceptional business outcomes.

Seamless deployment and integration: Dive into the seamless deployment of our modern contact center platform that integrates seamlessly with your critical business systems. Consolidate, integrate, and customize your technology in ways that reduce costs and IT overhead, while increasing business agility.

Achieve unparalleled success: Unlock the secrets to achieving exceptional results with unrivaled support from Talkdesk. Tap into our dedicated services team, industry best practices, and robust reporting capabilities to optimize performance, drive efficiency, and grow customer lifetime value.

Continuous growth and innovation: Embrace a culture of continuous growth with unwavering commitment to innovation. Discover how Talkdesk empowers you to seize new opportunities, adapt to evolving customer needs, and stay ahead in a rapidly changing business landscape.
Don't miss out on this transformative journey with Talkdesk. Download our eBook now and unleash the power of a successful partnership that drives exceptional business outcomes for your customers and improves the bottom line.