Unleash the power of Talkdesk and Guidewire to improve CX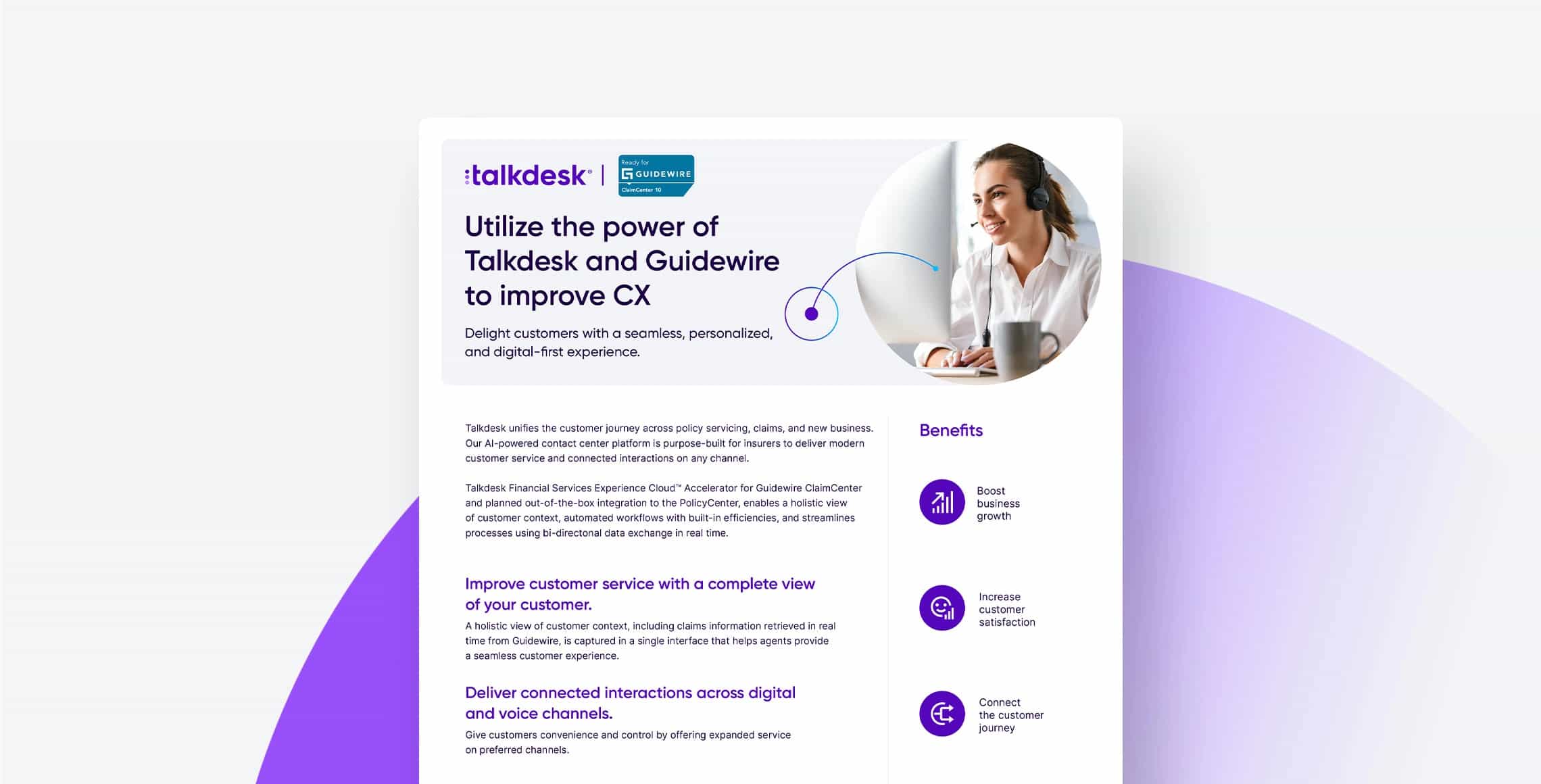 Talkdesk unifies the customer journey across policy servicing, claims, and new business.
Our AI-powered contact center platform is purpose-built for insurers to deliver modern customer service and connected interactions on any channel.
Financial Services Experience Cloud™ Accelerator for Guidewire ClaimCenter and planned out-of-the-box integration to the PolicyCenter, enables a holistic view of customer context, automated workflows with built-in efficiencies, and streamlines processes using bi-directonal data exchange in real time.
Download our datasheet to learn more!