Talkdesk for Salesforce: outbound engagement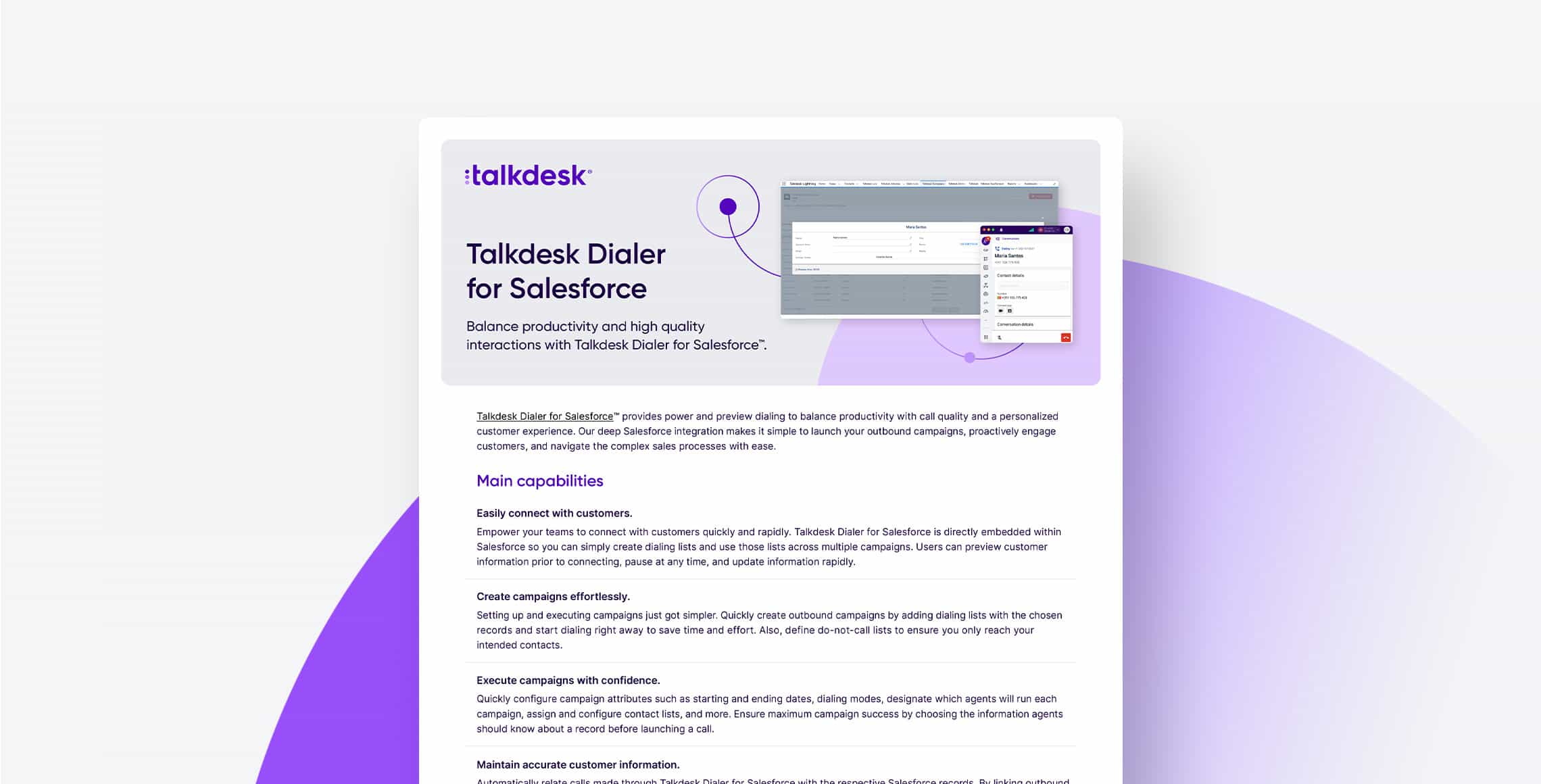 Conquer the complexities of outbound engagement with everything you need, all in one place.
Talkdesk brings the industry's best cloud contact center together with Salesforce Sales Cloud to give your organization everything you need to convert a prospect into a happy customer. Our tight integration makes it simple to launch your outbound campaigns, proactively engage prospects and navigate the complex sales processes with ease. A powerful dialer, intelligent automations and fully embedded reporting help sales teams move faster and close more business.