Do more with less: Build contact center resilience in times of economic uncertainty.
Talkdesk helps your business deliver exceptional customer experience while increasing efficiency and achieving cost savings.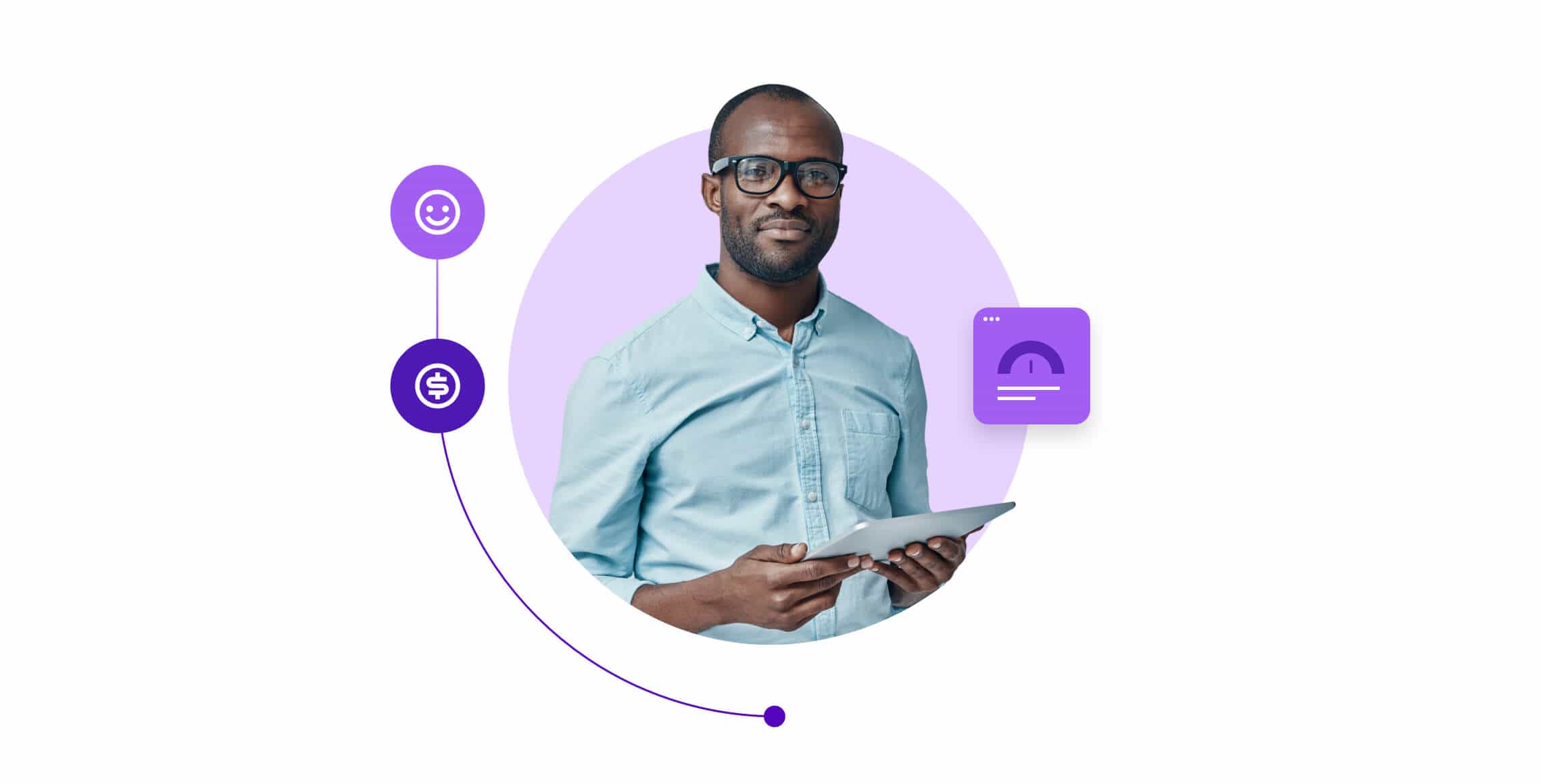 How to improve CX in an uncertain economic environment?
As we face shifting global economic conditions, organizations are seeking ways to extend existing investments while saving costs where possible—without disrupting the ability to deliver an exceptional customer experience (CX).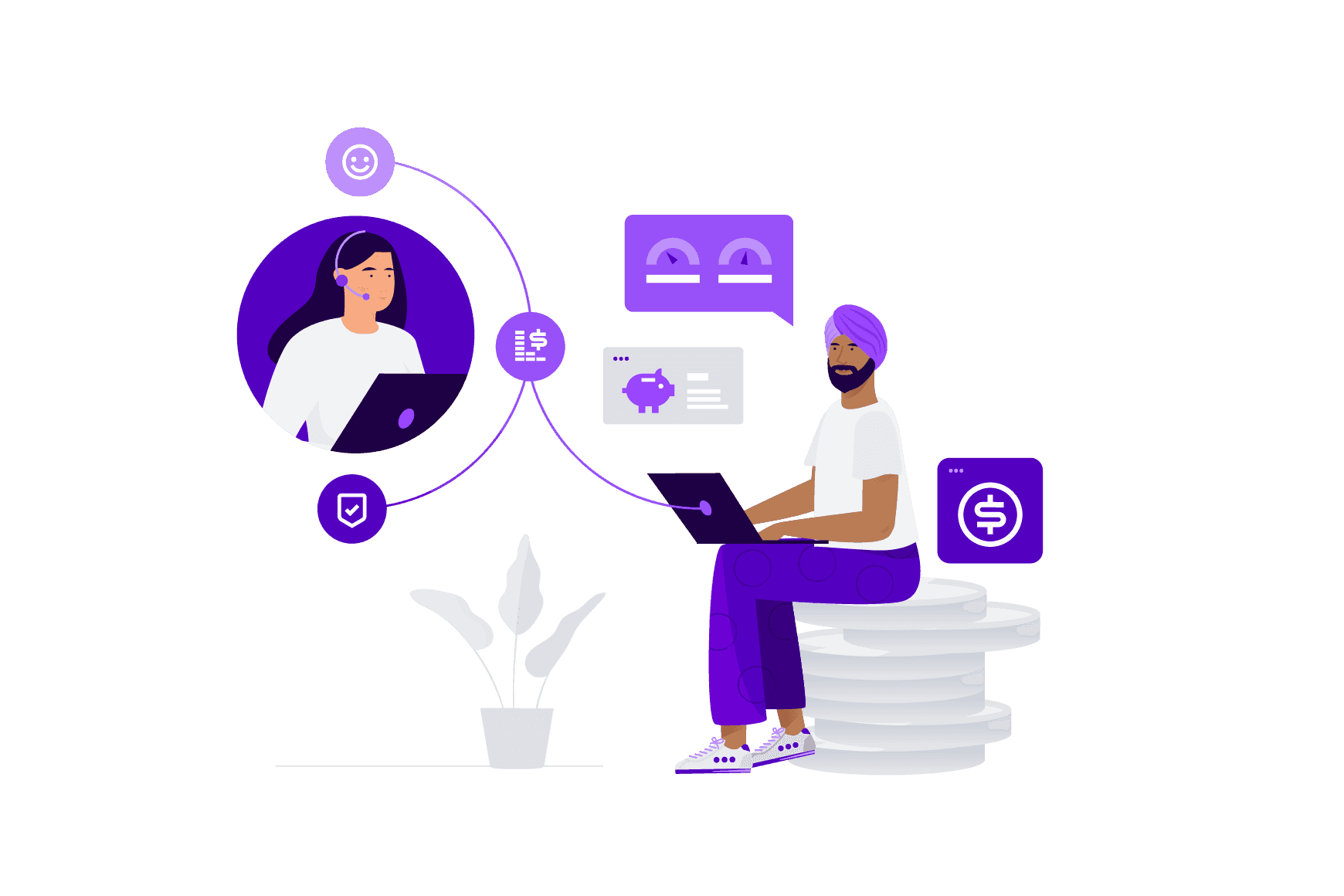 Manage fewer integrations and tools by consolidating technology stacks and vendors.
Over the last two years, businesses adopted technologies from a variety of vendors to quickly enable their suddenly remote workforces. This has led to significant technology and vendor fragmentation, as well as higher license costs. Tech stack consolidation has become an imperative to optimize resources, handle more interactions, and drive down costs.
Find ways to make agents more efficient and reduce the cost per customer interaction.
Providing agents with the tools and information they need to be able to resolve any customer interaction in record time is not only critical to delivering an outstanding CX, but also to keeping costs down. With the help of AI, more interactions can be automated, agent tools become smarter, and call center staff can deal with customer issues even faster.
"Talkdesk seamless integration with Salesforce allows our teams to do their jobs without having to worry about being slowed down by manual tasks."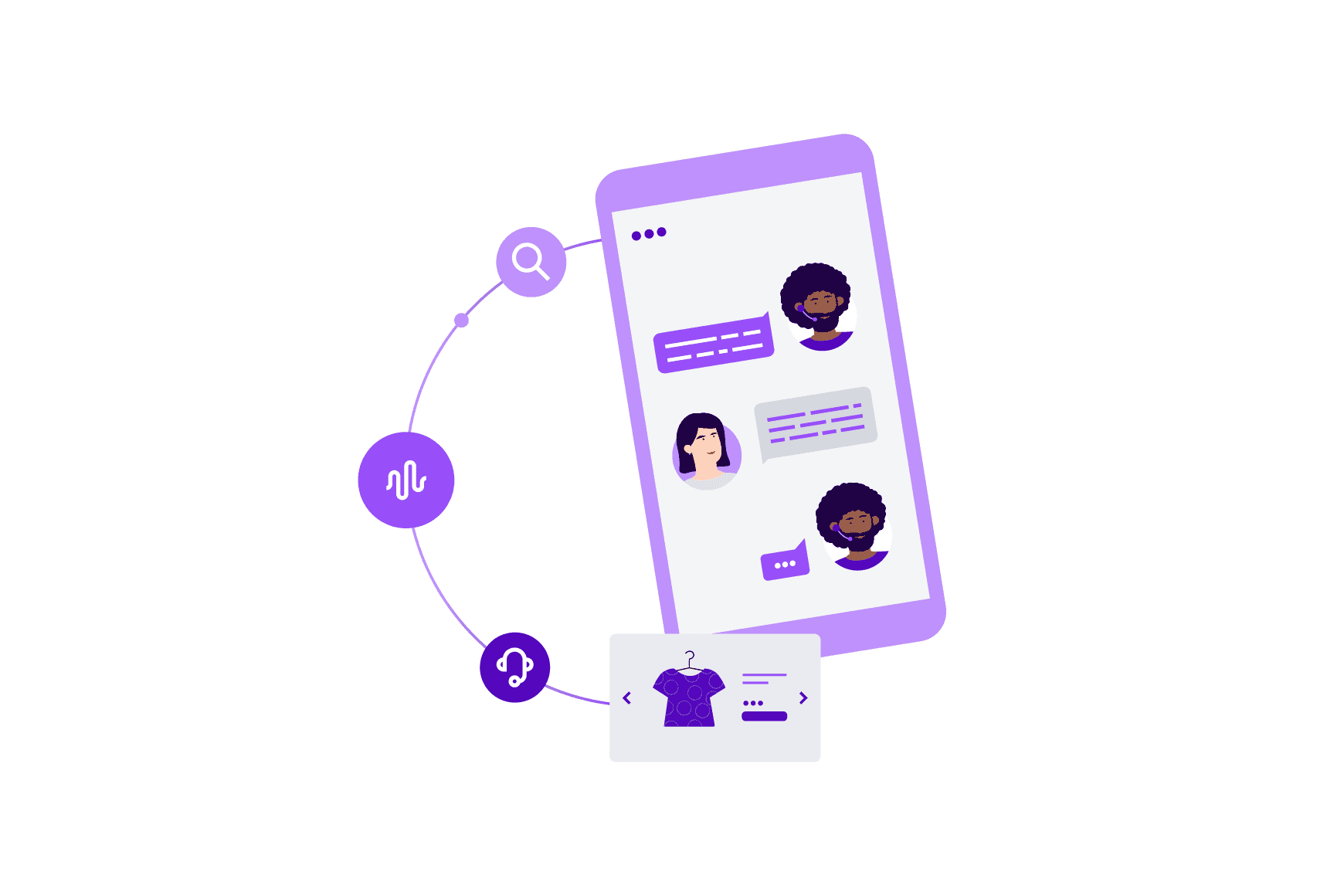 Push for a digital-first approach to customer service.
Speaking to customers on the phone is the most expensive way of dealing with a query. By reducing call volume through deflection and containment strategies, agents are freed up to assist with complex customer inquiries that need to be dealt with by an agent on the phone.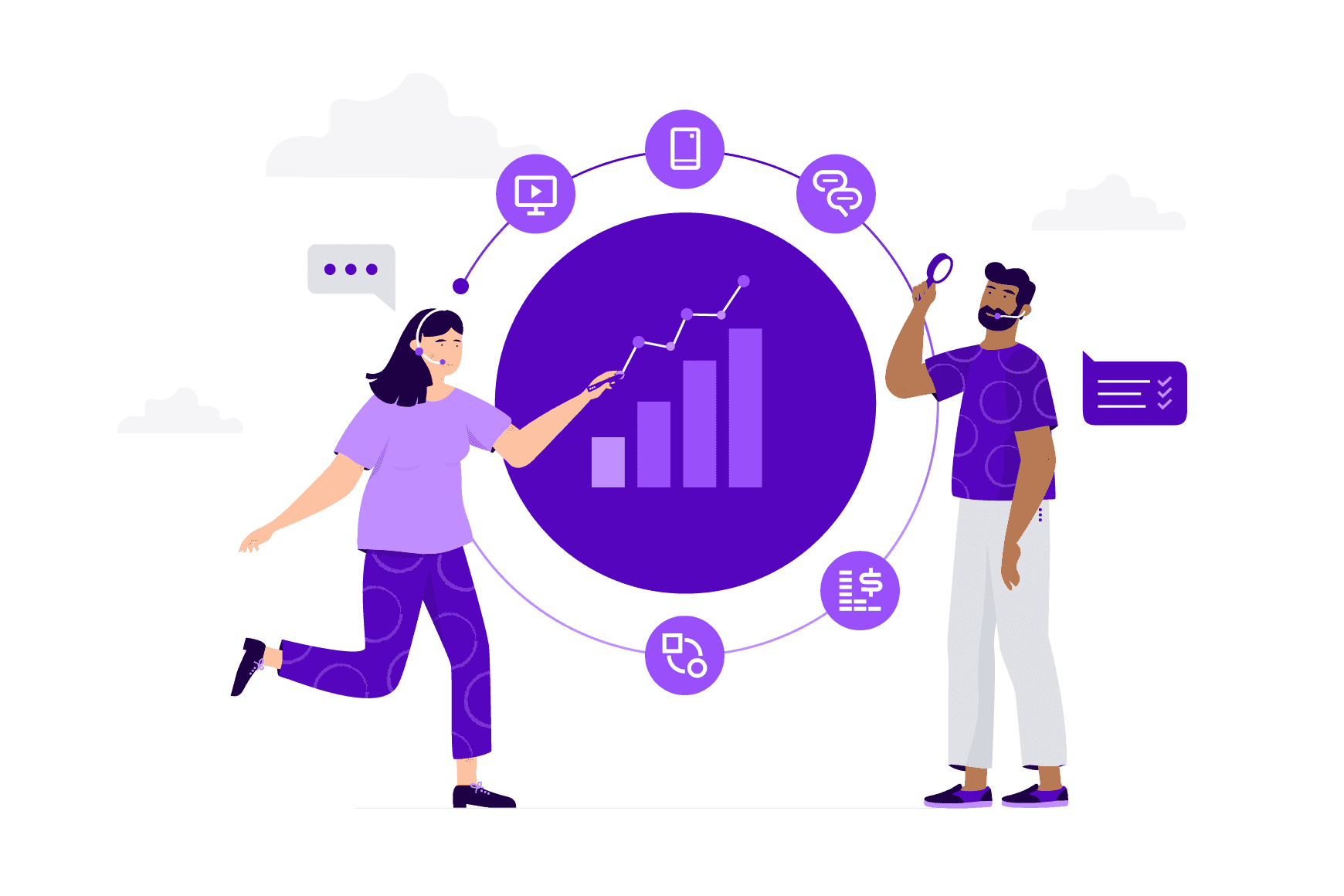 Scale contact center operations rapidly, but only when needed.
While businesses are trying to do more with less, they also need the flexibility to handle busy times and grow teams quickly in the event of an economic upswing. They also need tools to optimize their agent workforce so that the right agents with the right skills can handle customer interactions more efficiently. The best way to proactively do this is with AI resourcing, scheduling, and demand forecasting tools.
"We were looking for a solution to help us scale our support operations for the long term. We're a self-serve, fast-moving team. We became convinced that Talkdesk was the only solution that could keep that pace. In Talkdesk, we found a partner that would develop with us as we grew, and quickly."
Please wait while we validate your privacy settings.